General
The new Pet management with the Webapp
It took us a litte time but we recently released a fresh new update for...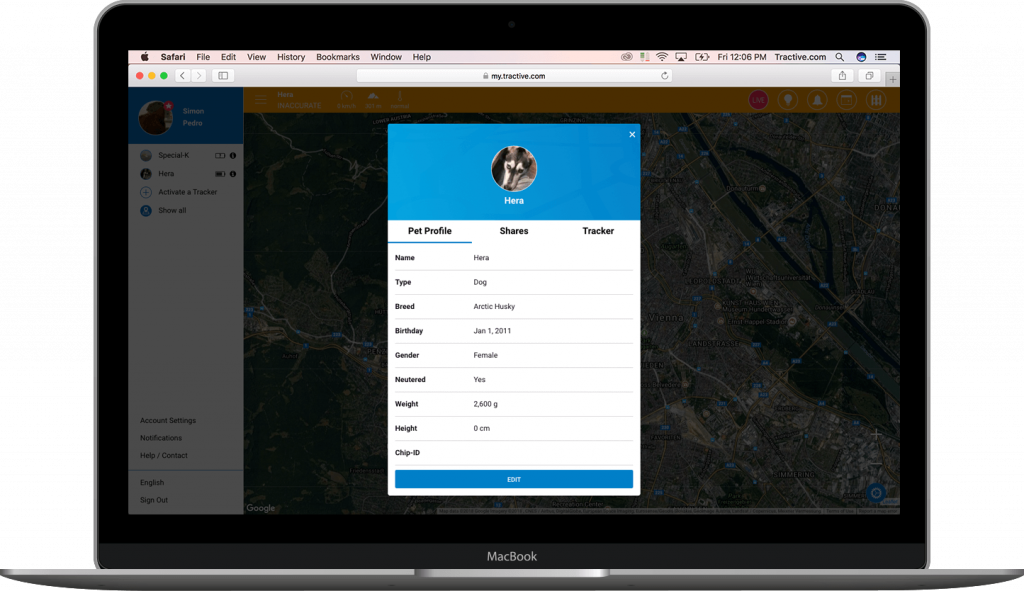 It took us a litte time but we recently released a fresh new update for our Webapp. Till now the pet management relied heavily on our mobile apps on Android and iOS devices. This meant editing details, names and photos was only possible on those devices.
With the new update you are now able to do all those things on our website without the use of a smartphone app.
How does the new Pet Management work?
After activating a new Tracker you will see its ID (8 characters) in the sidebar both in the webapp and the mobile apps. From now on you don't need to use a smartphone to add a name, a photo or all the other details to the Tracker.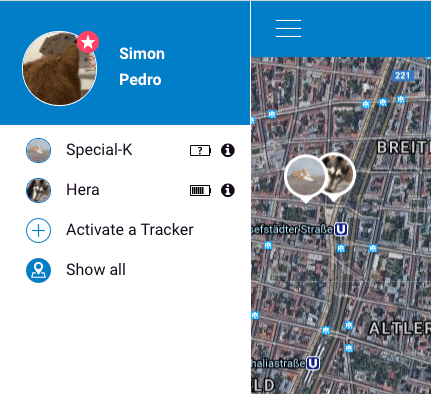 As you may already know you can access a Trackers settings via the little 

 in the sidebar. Until now you could find the Sharing Feature next to the battery icon.
Don't worry, the Sharing Feature was not removed. You can find it also in the new settings pane which will pop up once you click the 

.
You've the following options with the new settings panel:
Pet management / Assign a profile to your Tracker
Device sharing
Device information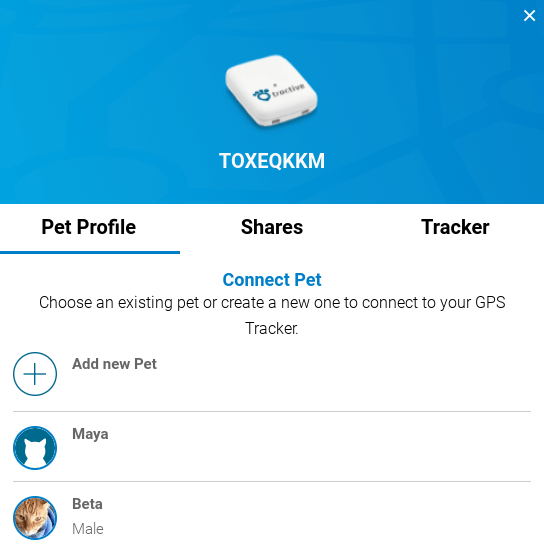 The first Tab "Pet Profile" can be used to assign a new Profile to an already activated Tracker. If you have not yet created a profile you can of course create a new one.
Once you assigned the profile you will receive a confirmation message and everything will be synced across all your devices and apps you're using.
After the successful assignment the Pet profile page will look like this:
In case you need to change or edit some of the information you can hit "Edit" at the bottom.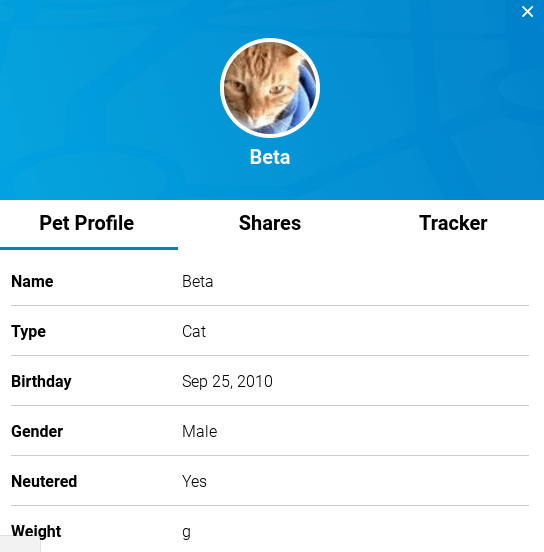 You have further questions?
Our Support Team will be happy to give assistance and help you whenever possible.
Let us know what you think about the new Pet Management.
More interesting Articles