Customer Stories
Why Tractive Makes The Best GPS For Search And Rescue Dogs
Tractive's there for all dogs - but when it comes to the special K9 Search and Rescue (SAR) dogs that help save the day, an accurate GPS tracker is more important than ever. Discover how Tractive helps SAR teams excel on their mission in this post.
Pure gold – that's what Search and Rescue (SAR) teams across North America call the Tractive GPS Tracker. The device's live GPS technology and location tracking are so accurate that the crews depend on it for their vital work during SAR missions. It's for the same reasons that more than 500,000 pet parents around the world trust Tractive to keep their pets safe – reliability and accuracy when they need it most, right down to their pet's exact steps. So what makes Tractive the best GPS for Search and Rescue dogs?
Bolton and Shelba
In Ontario, Canada, William Bolton and his K9 partner Sheba (a 9-year-old Husky-Lab mix) also count on Tractive during their searches, and it's even helped to save a life! After an 83-year-old man went missing for several days in 2017, Bolton, Sheba, and police used Tractive's GPS technology to help find the man alive. Using Tractive to trace Sheba's every step, law enforcement were able to figure out exactly where they needed to search in order to find him.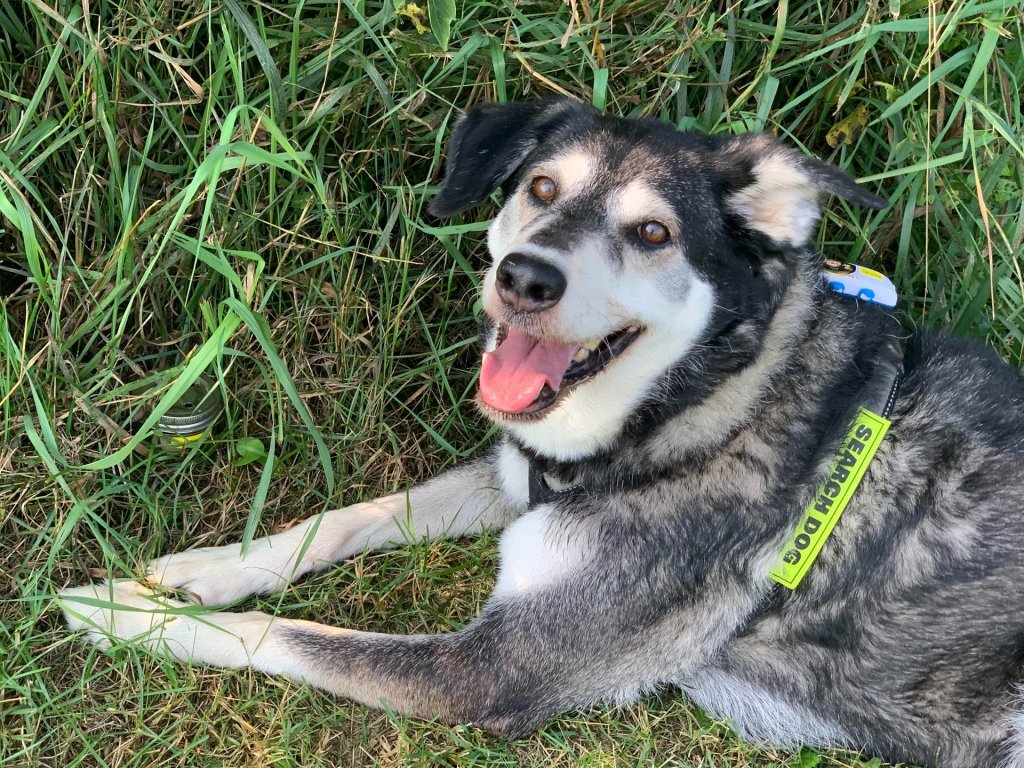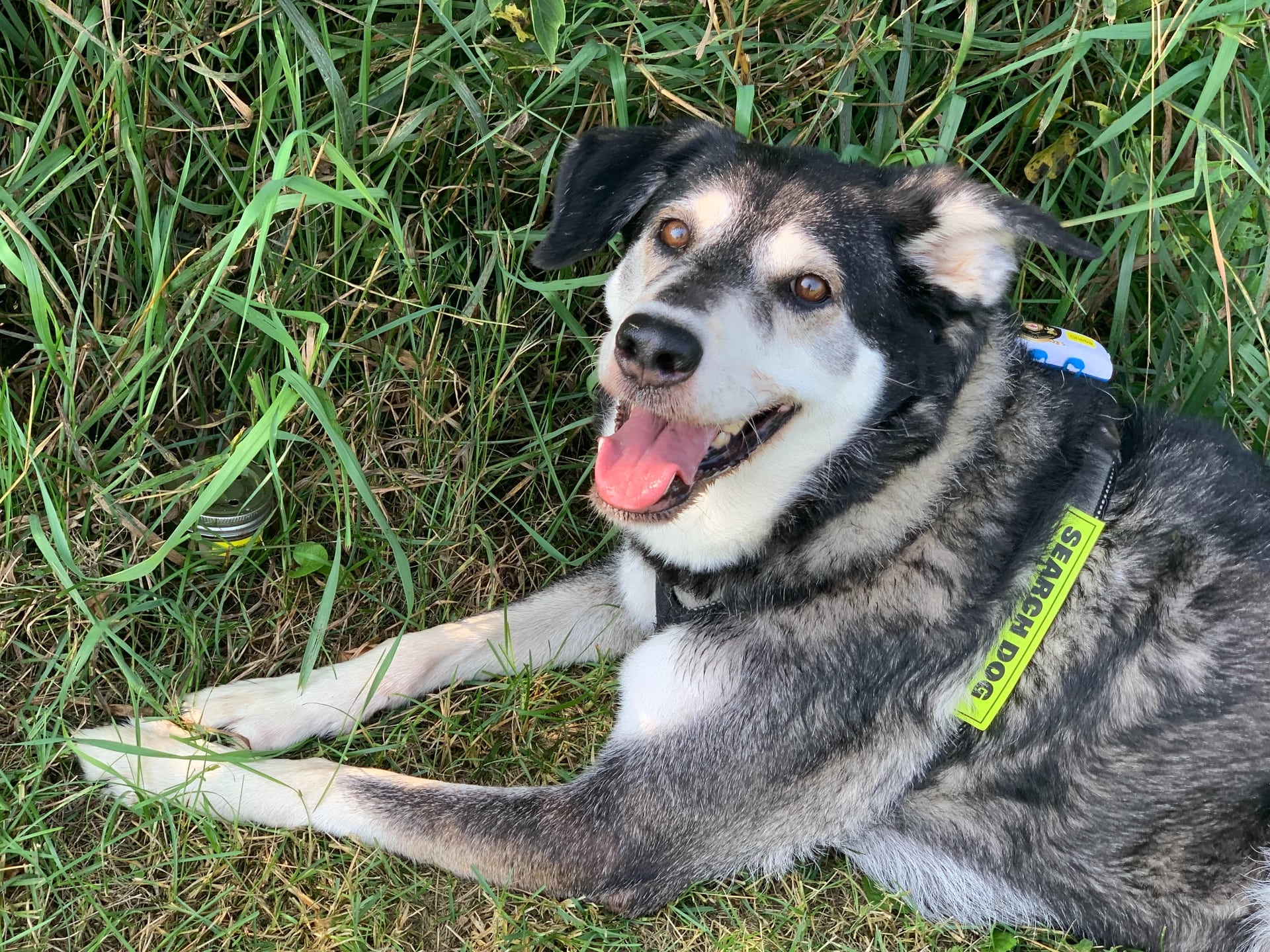 Tractive GPS also helps Bolton and Sheba during water searches – where there are often no exact paths to follow or landmarks to return to. That's why Bolton says Tractive's Location History and LIVE Tracking are so imperative to use during their searches.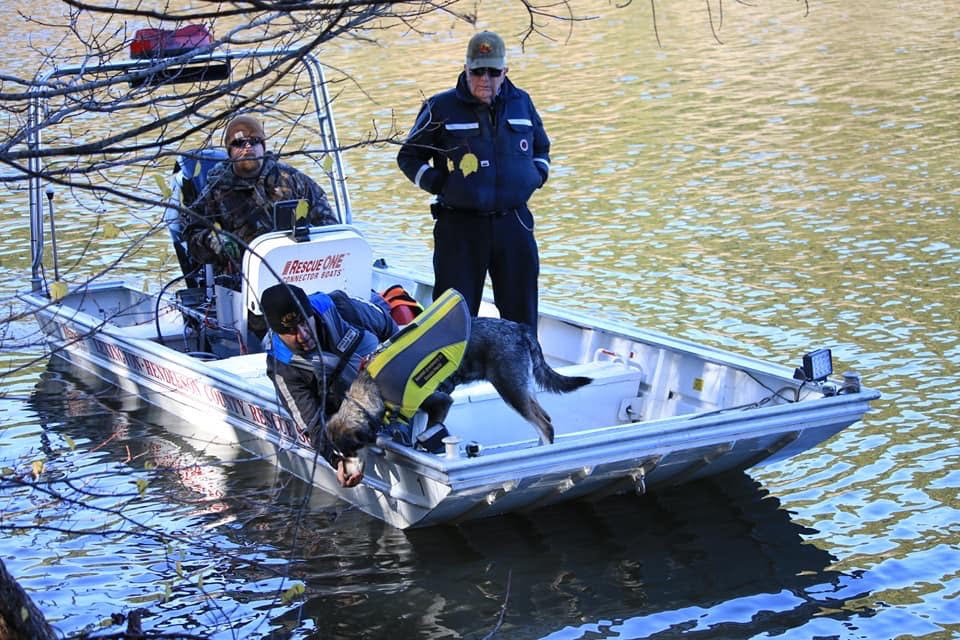 "While I'm out there, I don't have time to be constantly checking my phone – I have to look at Sheba, the boat, and the water," explained Bolton. "So with Tractive's Location History, I can go back after the fact to verify and validate our search area."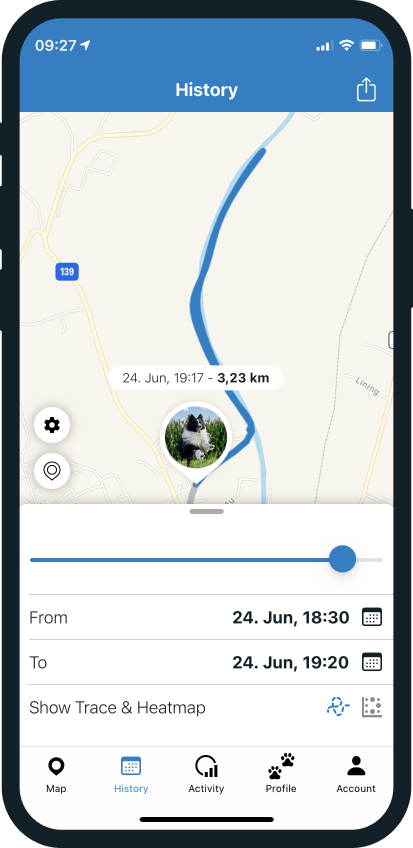 Caitlin and Rowan
In Florida, SAR volunteer Caitlin and her K9 partner Rowan also depend on Tractive. The pair recently became certified in SAR, a rigorous process which requires hundreds of hours of training. The 2-year-old Beauceron has spent his entire life working towards this certification – with Caitlin coaching him every step of the way.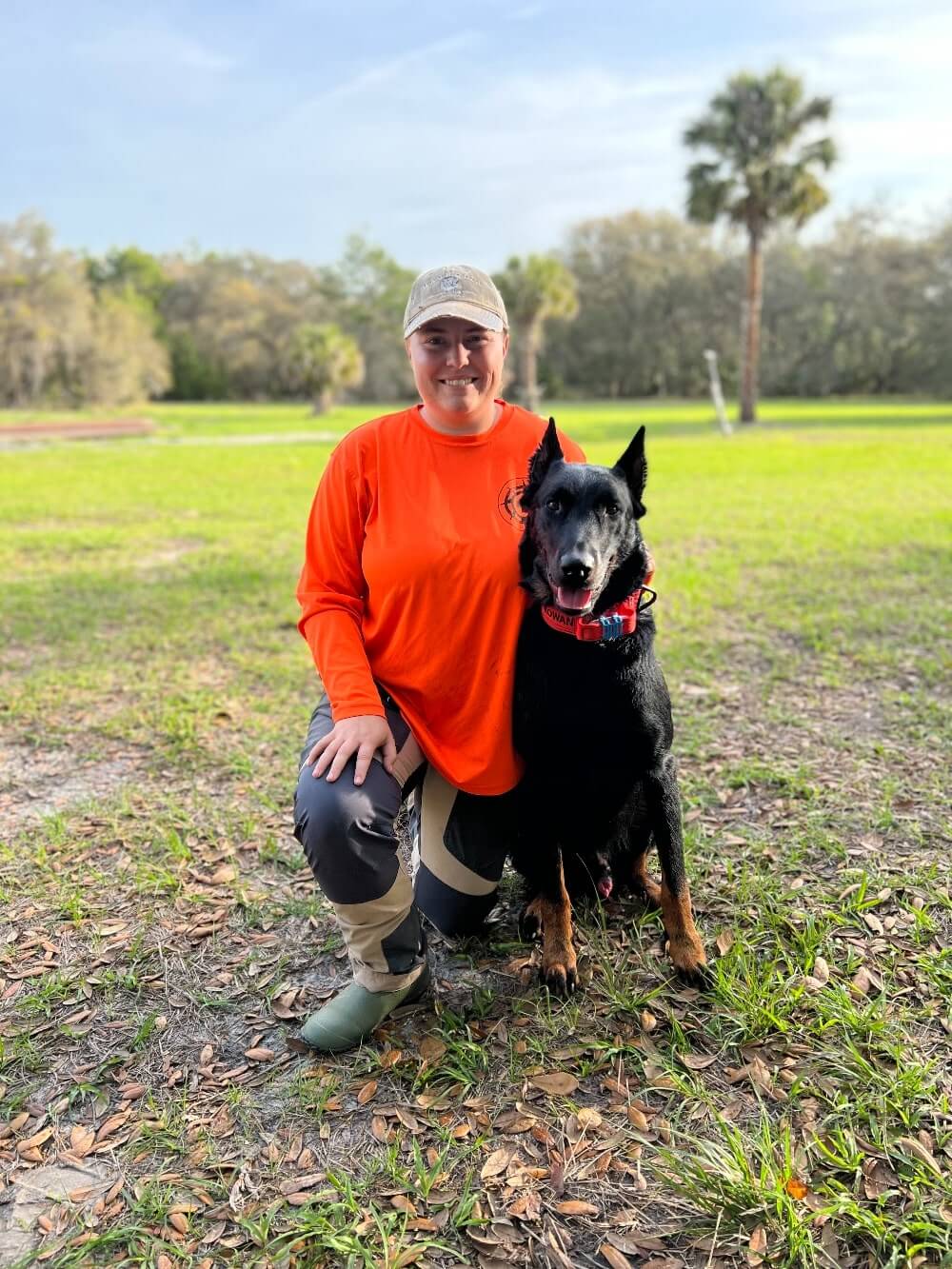 "I needed a GPS device that wasn't bulky or required me to carry around extra equipment during searches, so Tractive was perfect," explained Caitlin.
My favorite feature is the live tracking – it's just so unbelievably accurate.
"I've seen many other pet GPS trackers that go on the collar, but none of them have been as accurate as Tractive's. It's second to none."
Rowan is trained to track scents throughout all kinds of terrain, his nose leading him on a path that would be near-impossible to retrace without a K9 GPS tracker. That's where Tractive comes in.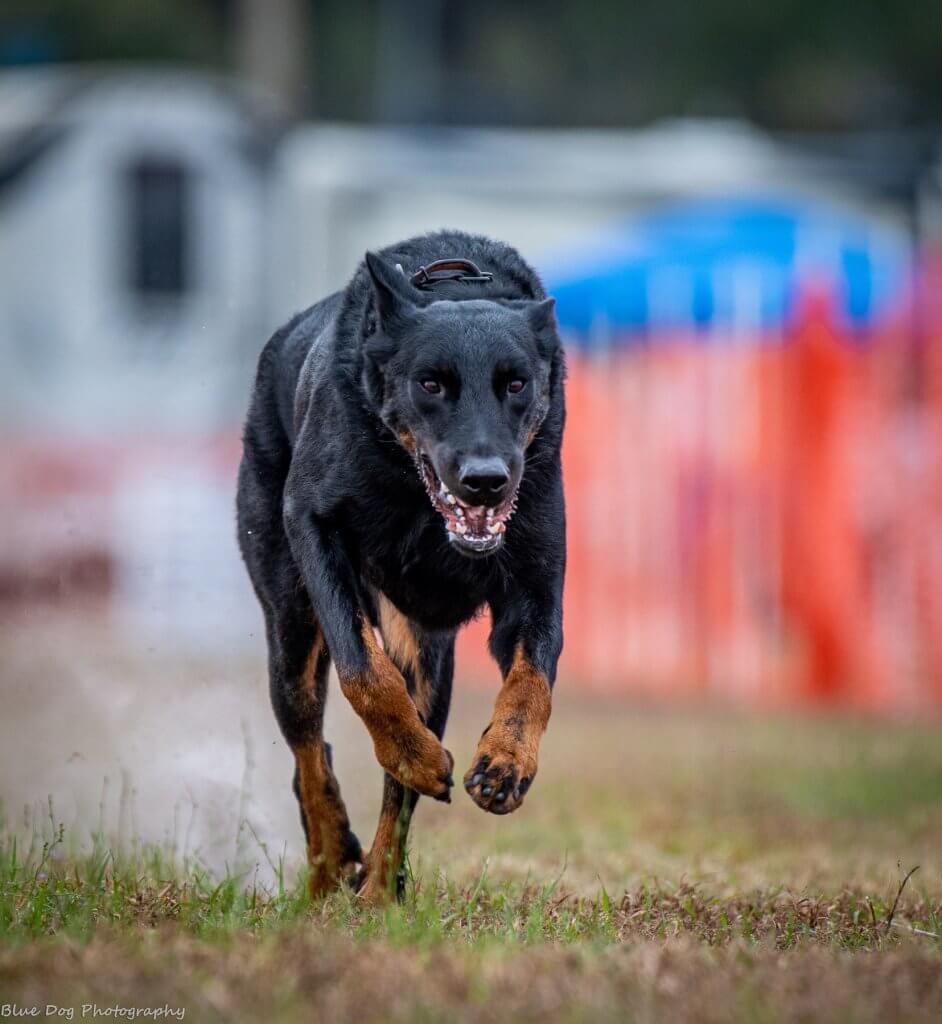 "If Rowan is ever out of my sight during a search, I can see exactly where he is on the app," Caitlin said. "After the fact, I can look at the exact track of his search, step for step. Tractive lets me download all of that information, which I include with my reports that I give to law enforcement. It lets them see exactly where Rowan searched, so they can compare it to my personal phone's GPS data as well as the other dogs and teams, so they can make sure the entire area was covered."
So how does the K9 GPS tracker work?
Tractive works with all major cellular networks to send GPS information straight to your phone. In Live GPS mode, their location updates every two seconds. That means no matter where your pet roams, Tractive is recording every step. In addition to LIVE Tracking, Tractive's Location History and Heat Map features allow you to revisit every step your pet makes – whether you're with them or not. All this and more make Tractive GPS the best GPS for Search and Rescue teams.
Where can I get Tractive?
Tractive GPS works in over 190 countries worldwide, and is available for purchase at tractive.com, Amazon, or another pet retailer near you.
Shop Dog Trackers