Customer Stories
Adventure Tracker: How Tractive GPS Benefits Wanderlust Cats
Your cat loves to wander off for hours and you don't know what she's up to? Tractive GPS is the best adventure tracker for wanderlust felines: Here's what others say about it!
Parsley the Maine Coon cat has wanderlust so bad his owner had to fit him with his own GPS cat adventure tracker.
Tractive GPS: The perfect adventure tracker
The first time Parsley disappeared he was about eight months old. His owner, Fiona Campbell-Smith, didn't know where he was and reported him missing at the vets. When Parsley's disappearing acts became a regular occurrence, Fiona invested in a Tractive GPS Cat Tracker and suddenly got an amazing insight into her cat's travels (Parsley actually has two gps cat trackers so that one tracker is always charging while the other is being worn)."
"I have tried three different types of tracker and the one he wears now is the best,  I can find him wherever he is" says Fiona.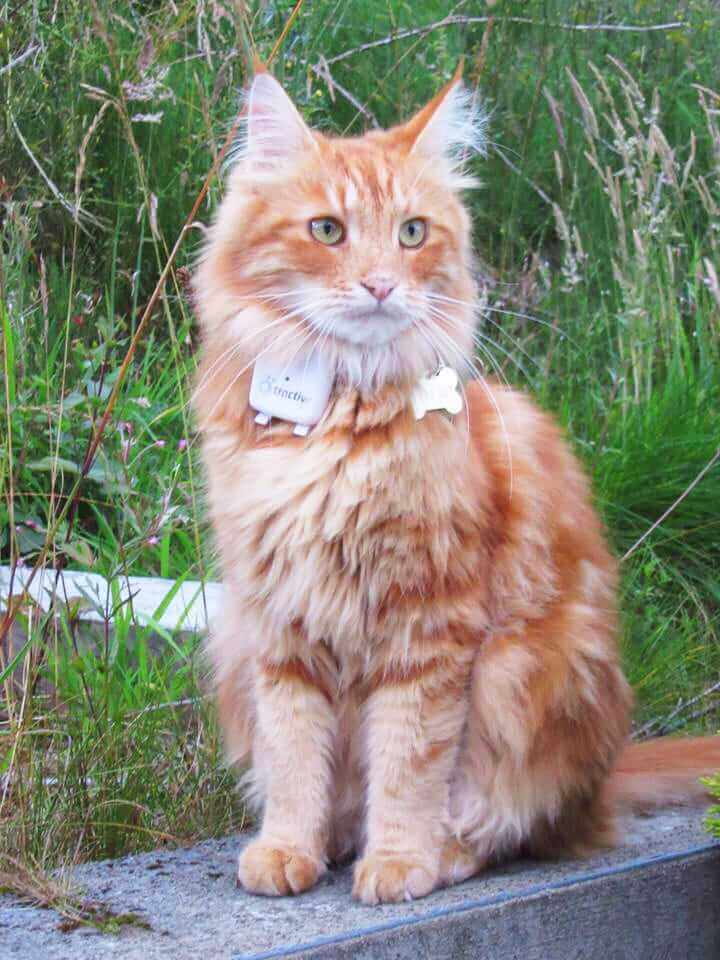 The Tractive GPS Tracker is a real lifesaver
Parsley has now been wearing a Tractive device for about a year and there is no doubt it is saving his life. Even though he never leaves his home town, Fiona Campbell-Smith was surprised to see Parsley's whereabouts.
"He goes everywhere! His confidence knows no bounds. He has been in lots of different shops- Saint Saviour's beauty salon, Rutherford's hairdresser's, Atlantis Leisure Centre, George Street Fish and Chip shop. He visits pubs, hotels and even churches. He regularly goes to other people's houses, whether he knows them or not, and he doesn't care if they have another cat. He just walks past and makes himself at home. He even crashed a party once. He's extremely placid, with no aggression except when hunting. He's very tolerant of being handled and is very cooperative in front of a camera.
Sometimes I'm at my wits' end with him as he causes so much worry, not to mention them midnight visits dragging him out of a pub – sometimes in my pyjamas! But there's no doubt he's special. He's completely abnormal, but in a good way" says Fiona.
Parsley, who just celebrated his second birthday today, travels a great number of miles per day. Thanks to his Tractive GPS Cat Tracker, Fiona is now able to follow his trips with the best adventure tracker.
---
Fiona Campbell-Smith and Parsley are happy members of Tractive community since October 2016. The outdoor adventures of Parsley are much safer with Tractive GPS and you can follow her daily escapades on Facebook!
Shop Cat Trackers