Tractive GPS: The Perfect Dog Sports Companion!
Are you interested in these dog sports? Find out how Tractive GPS supports you and your furry friend in your trainings and sports activities!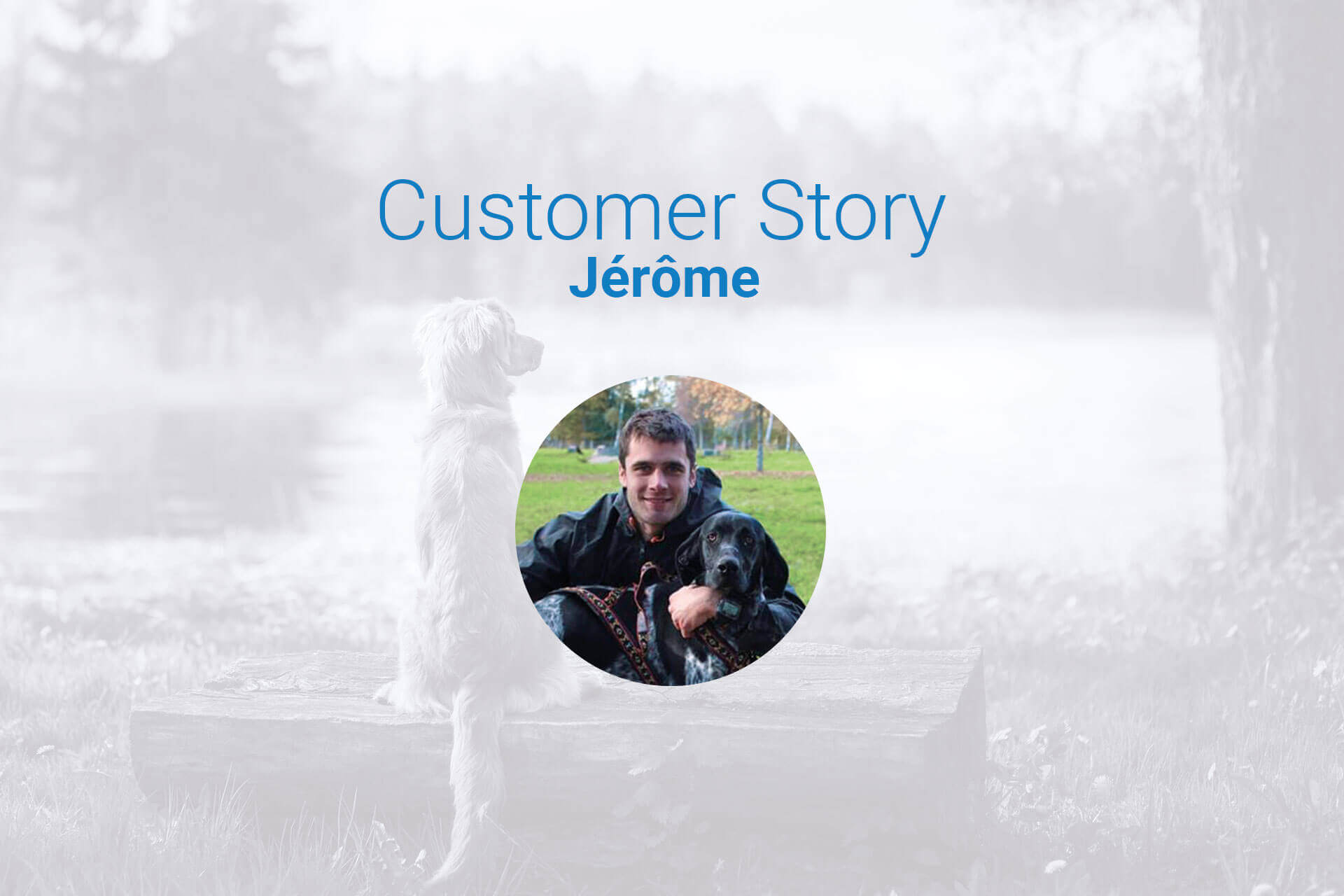 My name is Jérôme Lafourte. I'm 28 years old and from Belgium. As a young boy, I started doing a lot of different sports and since then, I have always been very active. Some time ago, I started doing dog sports and I'm really interested in canicross and bikejoring. Have you heard about those?
Dog sports: canicross and bikejoering
For those who might not know what it is:
Canicross is the sport of cross country running with dogs. Canicross is dog powered, so the dogs are harnessed and attached to the human. In canicross you run as a team.
Bikejoering is riding a bike with dogs pulling you. (Instead of a bike you can also use a dog scooter).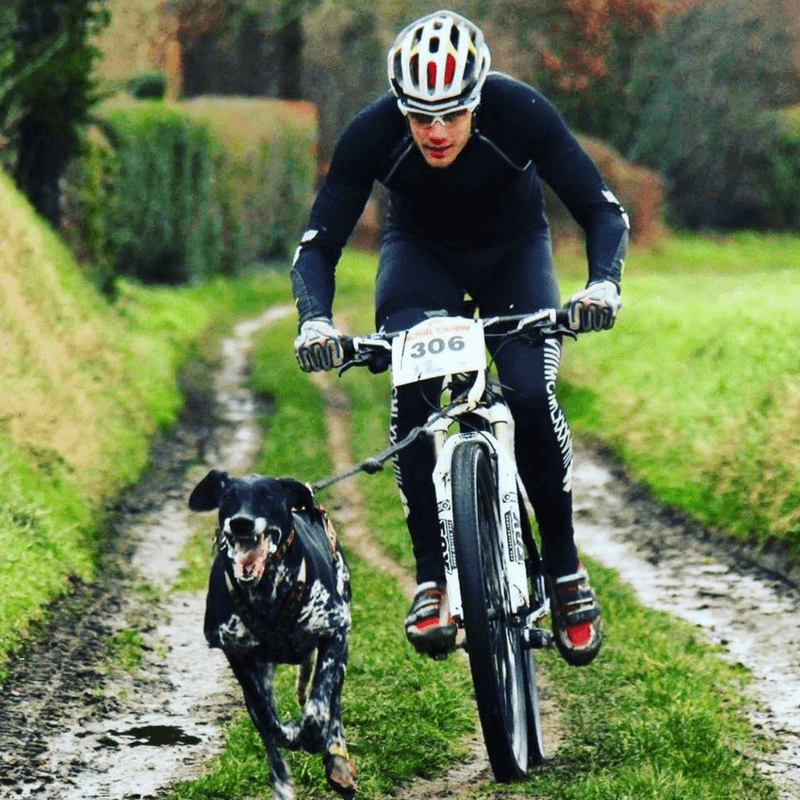 So nothing special and not much equipment needed: one leash, one harness and let's go!
One day, I was looking through the internet and I discovered the Tractive GPS Dog Tracker. It sounded interesting! In November 2016 I decided to buy one to try it out. My opinion about it? GREAT!
What's best about the Tractive GPS dog tracker?
First of all, the tracker has a really awesome Virtual Fence feature! If your dog runs out of the safe zone, you will get an alert directly on your phone.
Secondly, you can use Tractive for training. If you do any kind of running, hiking or biking with your dog, the device is perfect.
How to get started?
When you receive your Tractive GPS tracker, take it out of the box and charge it. When the battery is full, you can put it on the harness or the collar of your dog. Turn on the tracker by holding down the small button for 3 seconds – you will quickly see a green light. When the light is green, the GPS is on and you are ready to go. If the light is red, wait and try again. You turn it off by holding down the small button for 3 seconds. Then, you will see a red light. You can follow your dog directly on your phone with the Tractive GPS app. The app is compatible with most Apple and Android phones.
When you work with Tractive, you have the following possibilities:
Where is my dog when I'm not around?
How many kilometers did my dog run during the day?
Did he/she leave the safe zone aka virtual fence?
All necessary information for dog training (run, bike, scooter,…)
Strava and Tractive GPS for dog sports
Here's how you can use Tractive and Strava for dog sports
Go to strava.com
Create a page for your dog
You export it on jpx and then you just download it on Strava.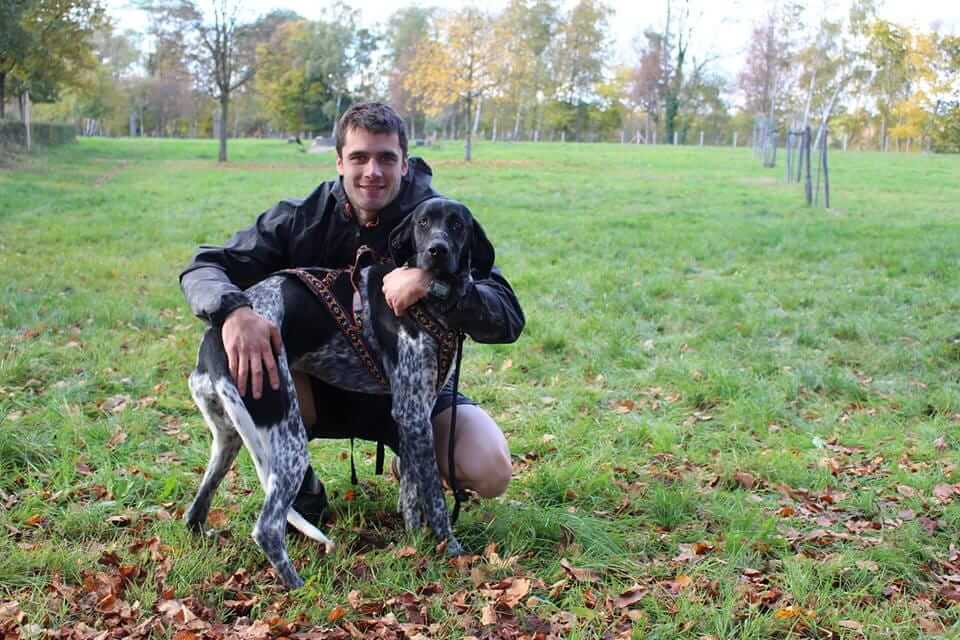 Tractive is a good training partner for you and your dog! So what are you waiting for? Have fun and let's Tractive!
---
Jerome and his fluffy friend belong to the Tractive community since March 2017 and they are fully satisfied of the benefits of Tractive GPS. The tracker gives Jerome piece of mind for training worry-free with his furry friend and supports them both in their sports adventures! If you want to follow them, check out their profiles here: Indra Nelson Jango for Facebook and Jerome Lafourte for Instagram.
Do you want to make use of Tractive GPS yourself? Try out the benefits of a GPS tracker for your fluffy friend and don't forget to share your story with the entire dog-loving community!