Find your dog
Top 7 Tips For Finding Your Dog In Glasgow
With these tips and to-do-list, you'll be on your way to finding your missing dog as soon as possible in Glasgow!
To start with, we are really sorry that you are experiencing this sad situation and hope that our tips will help you be reunited with your furry friend in no time! Go quickly through the article and take immediate action to find your lost dog in Glasgow! So, where to start?
In case you own a Tractive GPS Tracker for your dog, you can now track their position in real time. Should this not be the case, make sure to follow these tips:
To-Do List, when your dog went missing or ran away
Research the missing location properly
Call the nearest animal shelters right away, to check whether they might have found your dog
Inform your family and friends
Create your missing dog poster
Ask the animal shelters again
Put your missing dog posters all around the city
Share the missing dog posters on social media
When you share a post about your missing dog on Facebook, don't forget to make it a public post, so that everyone is able to see and share it as well.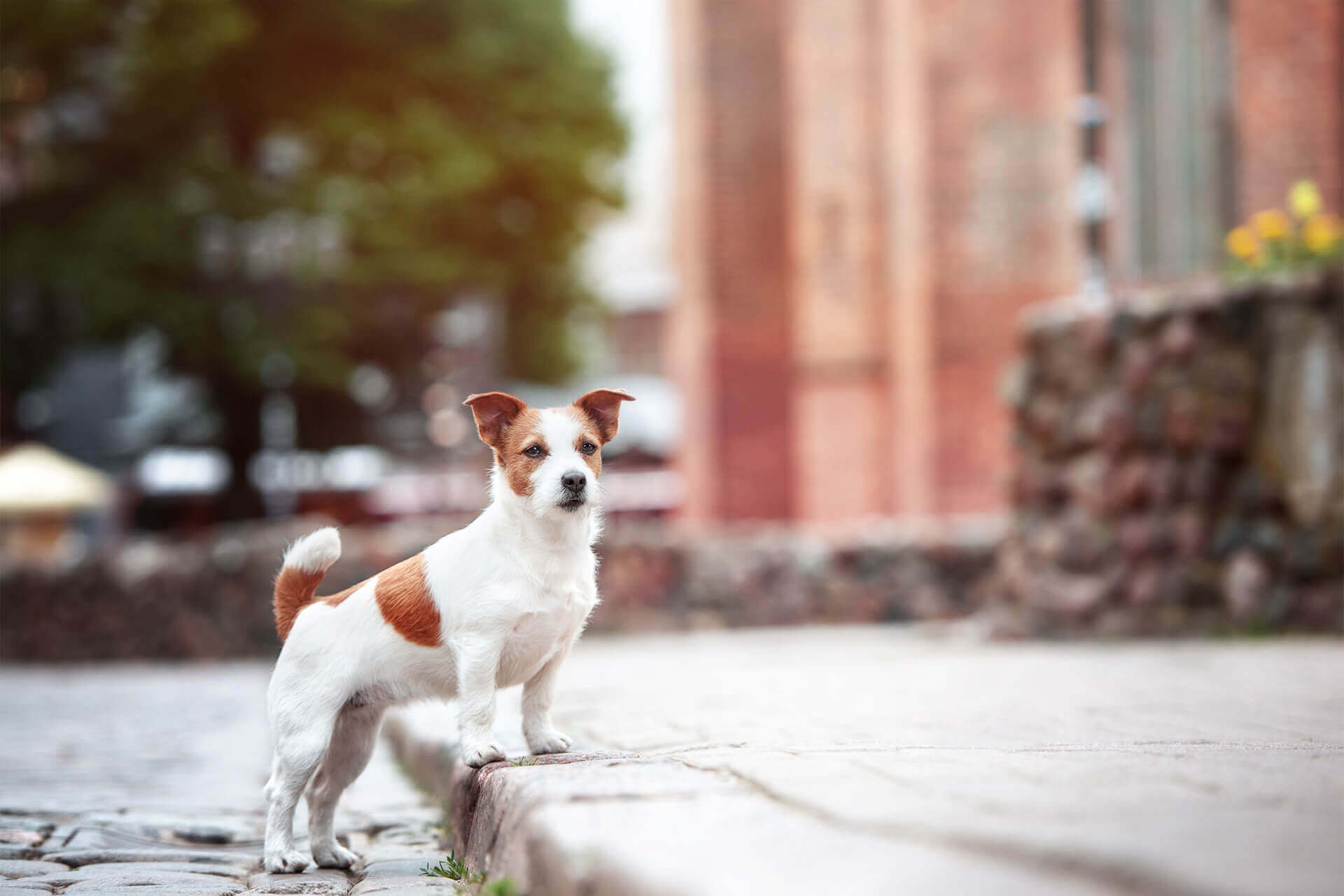 Overview to the animal shelters in your proximity, including telephone numbers, where you should call
In case your dog ran away, contact these animal shelters and organisations (best via telephone) and check whether someone has found your dog and brought it there:
In case you are looking for a complete overview of animal shelters in the UK, here you find 3 useful search engines for a broader search:
What pet information should the missing pet poster contain?
Pet type
Breed
Sex
Hair/Fur type
Special markings, patterns on the pet's skin, fur, etc.
Other clues
Your contact information
Date when your pet went missing
Missing location
Picture of your four-legged friend
Preventive measures for not losing your dog again
Should you have recently lost your dog, we feel very sorry for this painful experience. Never lose hope: There are so many touching stories of pet parents who have been reunited with their favourite furry buddy after years!
If you're thinking about getting a new dog, how can you make sure to avoid this worst case scenario for the future? There is a solution that prepares you and your dog for such situations: The Tractive GPS Tracker for dogs! With the GPS tracking device, you always know where your furry escape artist is, and can easily follow him on your smartphone!
Real-time tracking:

Due to the real-time location tracking feature you can see directly on your smartphone where your dog is right now

Waterproof:

The device is 100% waterproof

Weight:

35g light

Battery life:

2-5 days
Video report about a missing dog, who returned home after 8 years
Should all these measures not be of help, don't despair! This touching story about a dog parent being reunited with his dog after 8 years shows you that sometimes, miracles do happen:
---
Like what you've read? Let's spread the word and help other caring pet parents as well!
Shop Dog Trackers