5 Dangers Your Dog Must Avoid In Your Yard
Before you let your dog roam free in your backyard, be aware of these common yard dangers for dogs.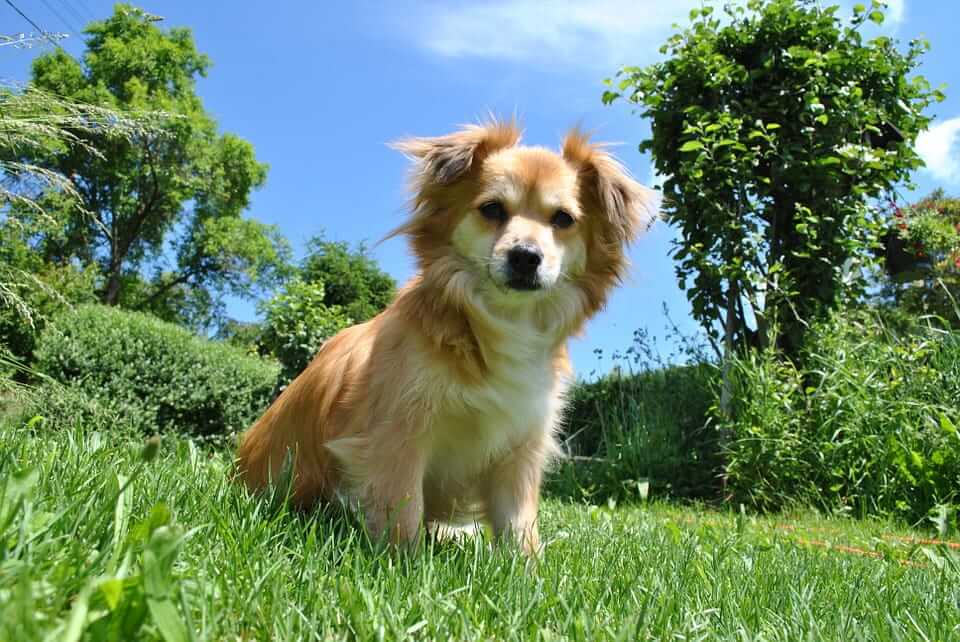 A lot of dog owners allow their dogs to roam free in the yard during the day and even overnight. Dogs enjoy that large space and let's face it, outdoor life is much more exciting than indoors: scents, noises, animals, insects, or even just the wind. But also take care of the 5 dangers your dog must avoid in your yard! Learn how to create a dog-friendly backyard.
According to Breeding Business these are some of the most important dangers your dog should be protected from in your yard, lawn or garden:
1. Small gaps in your fences
Every few weeks, any responsible dog owners should go check all the fences around their home. Not just a visual check but also physical: hold the fence and shake it up and down, left and right.
The last thing you want is for your dog to, day after day, dig a hole to reach the other side. Some dogs keep on gnawing wired fences and after a while they literally break the fence, which allows them to get out. Depending on your house, it only takes a few minutes for you to check if this is happening and can save your dog from being ran over or just from escaping and getting lost.
If your dog is an escape artist, he might manage to get away in other ways too. For any unpredictable situation that might occur, ensure your dog's safety with a Tractive GPS tracker. This way, you'll be able to always track the position of your dog in real time, from the convenience of your smartphone. With a Tractive GPS device, holes in the fence are not a reason to worry anymore!
2. Theft
Often forgotten, thieves are everywhere and dogs left outside are a very easy target. A little bag of treats or raw meat, a gentle dog, and that's it, your dog is gone. Some will ask for a ransom (ie. dognapping) while others will very simply put that dog back on the marketplace and sell it for as much as possible, within a day or two. Obviously, some breeds are more appealing than others for thieves — designer dogs, rare breeds or easy-to-sell breeds. You can use a  Tractive GPS Tracker to be able to track your dog at any time. Plus, an automatic motion-triggered light that will illuminate your garden whenever somebody comes close can also be very helpful in these kind of situations.
Dognapping: Pet Kidnapping And How To Keep Your Dog Safe From Dog Thieves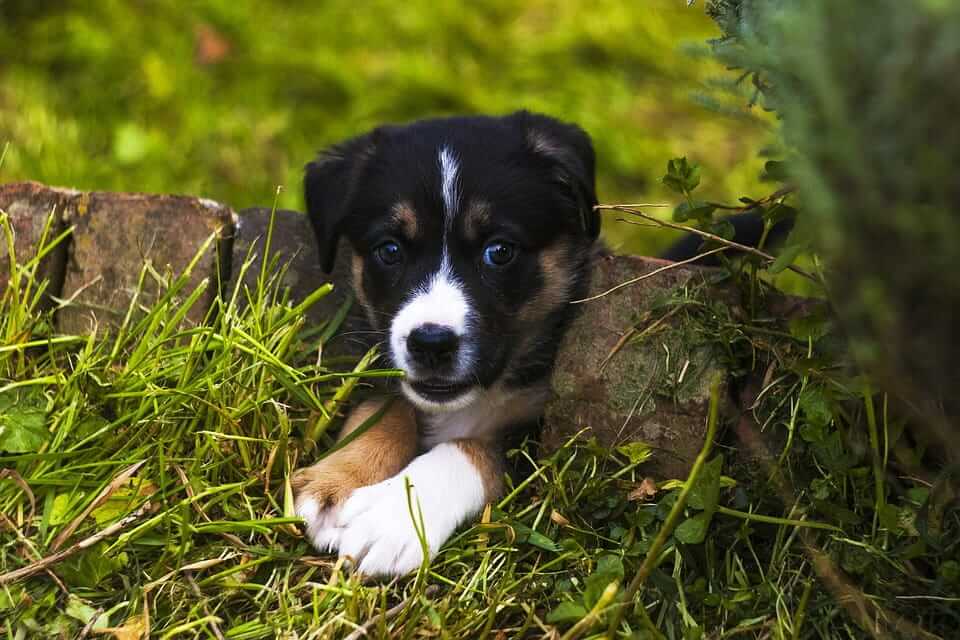 3. Dangerous and toxic plants for dogs
Weeds, poisonous mushrooms and even flowers are often growing in our gardens and we don't necessarily know how they ended up here. Because we haven't purposefully put them there, we don't fully know whether or not they can be toxic for our dogs. Toxicity isn't always resulting in death, very often it translates to one of the following:
sickness
vomiting
tiredness
Due to the mix of these symptoms, it is often harder for the dog's owner to figure out what's causing it.
The best way to tackle dangerous plants and flowers is to get rid of all of it. It's best to do it manually to avoid using chemicals that your dog may end up ingesting. If you are unsure about a plant, check out the ASPCA's comprehensive list of plants that are toxic to dogs. Also be aware of the danger of grass awns in dogs.
4. Standing water and mud
Instinctively, dogs have always favored running water over standing water. This is because running water was correctly considered as more likely to be clean and less inclined to grow and spread bacteria and germs.
Standing water is a real source of dangerous infections. Standing water, as well as mud, is not very attractive as drinking water but can be so if your dog is very thirsty. If you have such small pond of standing water in your yard, try to find a solution to avoid their appearance: maybe place a mat or board on top of it.
If it's too late and your dog drank from such sources, you can expect diarrhea and vomiting over the next days caused by bacteria or viruses.
5. Pesticides and cleaning products
Pesticide and gardening product manufacturers are actually making a huge collective effort to avoid the inclusion of potentially toxic chemicals in their key products. But as a rule of thumb, the more efficient and radical a product is, the higher the risk for your dog.
High efficiency often comes from new, strong and very active chemical compounds. A big wave of all-natural enzymatic products have appeared and these are the gardening products you should lean towards. They normally should not ruin your dog or grass but they will still manage to get most chores successfully completed.
For these garden supplies in particular, it is highly recommended to read as many reviews as possible and see how customers' dogs reacted to particular ones.
Conclusion
Dangers for dogs in a yard have different origins:
canine (escaping),
human (products you use),
organic (mushroom, flowers, standing water) and
external (theft)
All of these very different risks require a bit of effort from your side. Since our furry friends are more like our family members, make sure you perform a full review of your garden to remove any oversight you may have had. Not least, set a reminder to repeat this action every few weeks!
---
This article is graciously provided to Tractive by Breeding Business, the online magazine educating ethical dog breeders worldwide.
Written by Lazhar Ichir.
Like what you've read? Share it with your friends!