Good to know
5 Ways to Celebrate National Love Your Pet Day
National Love Your Pet Day is on February 20th... but you can cherish your beloved furry friend any day with these tips.
Did you know? February 20 is National Love Your Pet Day! And sure, you might say you love your furry friend every day of the calendar. But why not use the occasion to shower our beloved four-legged family members with a little extra love? Doing so not only benefits our pets, but us too. We already know the many benefits of having a dog, spending time with them, and having new experiences together. So, what are we waiting for? Here are 5 tips to shower your pet with love on National Love Your Pet Day (or any day, really).
1. Praise them.
That's right, it's simple. Shower your canine or feline friend with nice words and gestures. For example, by petting them and using your friendliest tone. You don't need a lot of money or time to give your dog or cat the gift of praise. In fact, studies show that our dog's reward pathways in the brain are activated when we use kind, approving words. In other words, your dog recognizes and appreciates your appreciation.
2. Spend quality time together.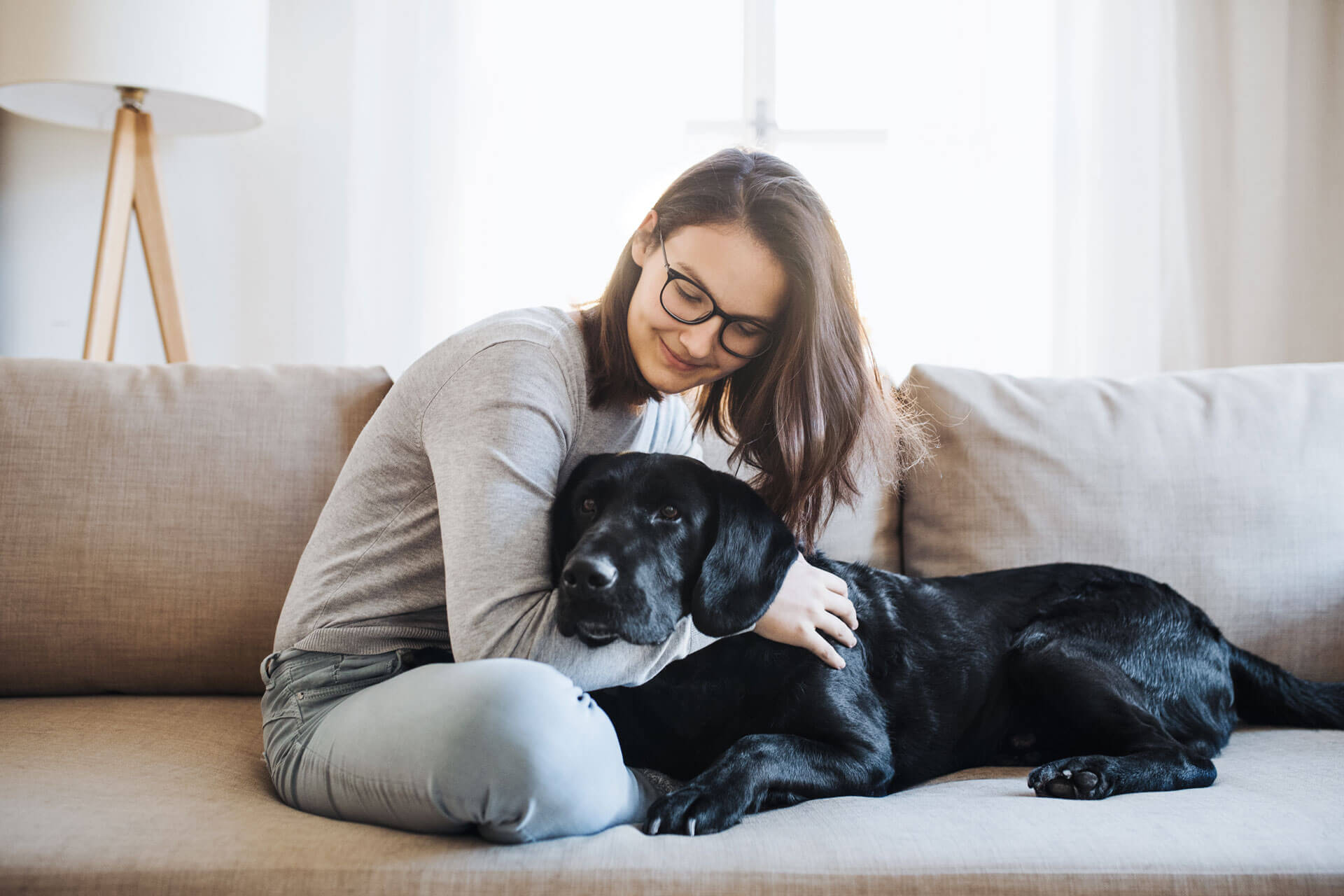 There is good evidence to support the claim that your furry friend loves each moment they get to share with you. So why not sit back, cuddle up and watch Netflix together? Or if you want to take a more active approach, take your dog to their favorite outdoor area and let them enjoy an extra round of their favorite game.
For cats, go for a playful belly rub (if they allow you of course) or use toys to engage them in active play. Extra cuddle time will also do just fine.
Stuck inside due to a coronavirus lockdown? Get our tips for caring for your furry friend here.
3. Upgrade your pet's toys and safety gear.
Take stock of your dog or cat's accessories, toys and safety equipment. Is everything in good condition? Still being used? Or is it perhaps time for an upgrade? Finding a new, stimulating toy for your dog or cat might be just the thing to brighten their day on National Love Your Pet Day.
We recommend choosing pet accessories carefully and investing in only the best, high-quality tools for your furry friend. When purchasing a new product for your pet, ask yourself: will this last for a long time and continue to serve your dog or cat? Or will it be chewed to pieces within a week?
Invest in a future for your pet that promotes their happiness, safety and well-being. For example, a dog or cat GPS tracker + activity monitor is one investment that is sure to pay off for years to come.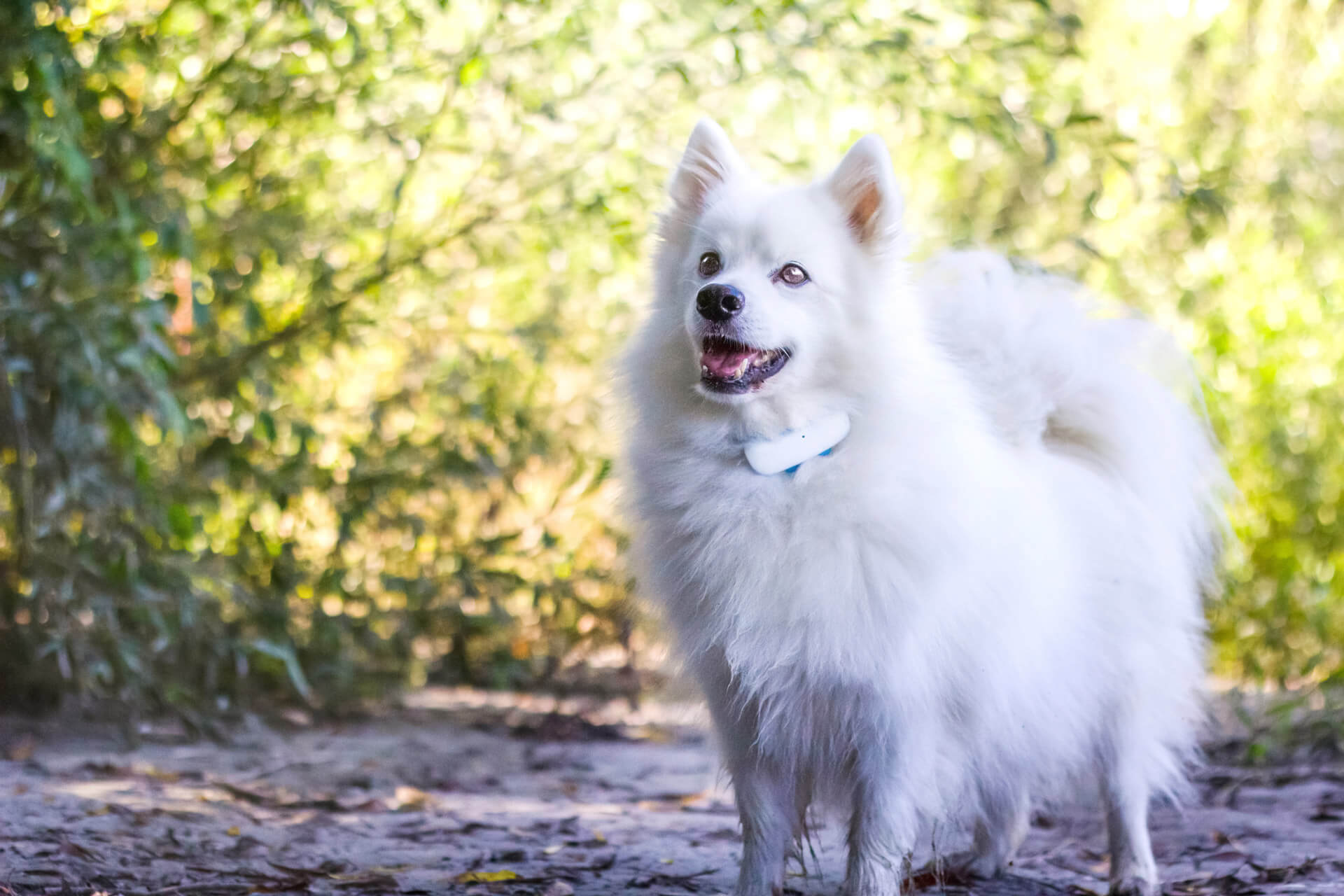 4. Treat your pet to some new healthy foods.
Your dog or cat might be growing bored of their standard diet – so in honor of this day, why not feed your four-legged friend something special? Not just extra pet treats, which can often be unhealthy and play a part in pets becoming overweight.
Instead of feeding processed treats, see if your dog likes banana, blueberries, or any of these dog-friendly healthy vegetables. For cats, plain cooked salmon or cooked eggs might be more up their alley.
Or, you can try your hand at making homemade treats! Check out these pawsome recipes below:
Quick and healthy homemade dog biscuits
Homemade Holiday Dog Treats
Easter treats: Cook homemade meat biscuits for your dog
Heart shaped Valentine's Day Cookies
5. Use your imagination.
This list of ways to celebrate your furry friend could be unlimited – in fact, it's only limited by our imagination. Ask yourself: What does my dog or cat love most? This might already give you some ideas for things to do on National Love Your Pet Day (or any other day). To help you brainstorm, we've put together the following list of ways to show your pet you love them, below!
Arrange a pet photo shoot and share your pics with the world!
Visit a doggie day spa.
Arrange for a playdate at the local dog park with your dog's best friend.
Make a homemade dog cake.
Take your dog out for some fun activities in the snow.
What would you add to this list? Continue to get inspired by checking out the video below!
---
Did you like this post? Share it with a pet-loving friend today!
Shop Dog Trackers