5 Tips on dog shopping the smart way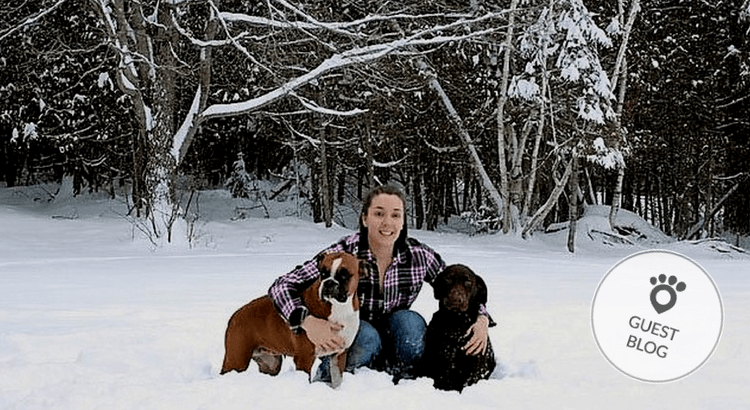 We've all done it. Fido needs something so you just jump in the car and run down to the nearest pet store. You get home and what you have doesn't work out for your fur baby. Now you have wasted time and money. Fortunately, there's a way to approach this better. Here are my five tips on how to shop for your dog the smart way.
1. Know your dog
Knowing your dog helps you save time and money. Did you know dogs don't really see in black and white? They see blue colors great, but yellows and greens are muted and may look similar. Knowing this can help you pick a great toy for your fur baby. Does your pet have a double coat? Double coated dogs have their own needs, so they specially designed brushes, clippers, etc. The more you know about your dog, the better you can shop for him.
2. Research the items
Go online first. Just because you saw an infomercial raving about an item doesn't mean that it will live up to the hype. People trying to sell something will always make it look exciting, perfect, and innovative. You need to see what real people think – the pet owners. Compare ratings from popular websites and read through reviews from pet owners who have actually purchased and used the product with their dogs. This is one of the reasons why I started doing dog product reviews of my own. I enjoy demonstrating how dog products work for other pet parents, and there are many other people out there doing the same thing. Let us be the test dummies so you can get the best information before spending your hard earned money.
Sign up for emails and sales papers from the pet supply stores in your area.
3. Shop around
I hate shopping. I like to go to a store that I know has the products I need and just choose one and go. This is not the best way to shop, as I have been told numerous times. I have often purchased something and then found out it was $10 less at another store down the road. Take it from me; go to a few different stores that carry the items you need and compare prices. You can also sign up for emails and sales papers from the pet supply stores in your area. This way you always know where the sales are. Some stores may not carry the specific brand, but they carry the same item of the same quality with a different name and a cheaper price.
4. Ask around
Another great tool is simply to ask. In the information age, people have almost forgotten how to just talk to each other. Talk to friends and relatives who own dogs. Ask professionals like dog walkers, groomers and your veterinarian about the dog supplies that they would recommend. Talk to shoppers and employees at your local pet store. I know this works in some stores better than others, but usually the workers know what is good and what isn't. They are taking the returns and hearing the complaints every day. If there is a product that doesn't live up to the hype, they usually know what it is.
5. Join a rewards club.
Many pet supply stores have rewards programs like at your grocery story and pharmacy. You have a card that is scanned and you earn points for specific purchases or dollar amounts spent. Usually monthly, you will get coupons sent to your inbox that you have earned with your purchases. Many times there are also in store savings for people with rewards cards. Not only does it help you save money, but you can go directly to the store that sent you the coupon, saving time as well. You want to be careful though, if a rewards program costs money to join, make sure you will be shopping enough that the rewards card pays for itself and then some.
Knowing your dog helps you save time and money when you go shopping.
Top Dog Tips
Top Dog Tips is an online magazine that strives to help dog owners navigate the complex job of caring for their canine companions. The site is focused on writing about dog supplies, dog related businesses and pet technology. They review dog products and publish helpful how to videos on everything from dog grooming to cooking for your pet.
---
By Samantha Randall, a pet writer, podcaster and editor at Top Dog Tips