Good to know
A dog's perspective: Mela the shelter dog shares her story
Introducing Mela, an adorable shelter dog who survived a rough start in life to later be adopted by her forever family!
Every dog has their own story, especially the dogs you'll find at your local animal shelter. Mela is one such dog, and below is her story – from a traumatic early beginning, to the safety of a loving home, this story written from her doggy-perspective will be sure to warm your heart! It also highlights the importance and power of adopting a shelter dog. We hope her story will offer you some insight as to what it's like to be an abandoned, lonely shelter dog lucky enough to find a forever home.
Mela's humble beginnings
Before I was brought to the animal shelter where I was adopted, I lived with my original owners.
My memories from this time of my life are hazy; I just don't want to remember the lack of love, misunderstandings, and frequent beatings that characterized this time of my life.
For this reason, it's hard for me to talk about my upbringing before the shelter. I remember things like sticks and umbrellas being used against me when my owners got angry at me. No matter how hard I tried to be a good girl, it seemed that my behavior, in fact I, was never quite good enough to avoid their constant mistreatment.
Fortunately, at almost two years of age, I was saved from this destructive environment by an animal rescue group. (Psst.. check out the story of one dog rescue center in Ontario, CA.) I'm so grateful that they helped me to get out of that situation. I was taken to an animal shelter, where I began the next interesting phase of my life as a shelter dog…
Living in the animal shelter
At the animal shelter, I was surprised to learn that sticks and other sharp objects were no longer a threat to me. And the people around me seemed to be taking care of and helping me rather than getting angry and violent.
I remember that it took me some time to understand that throwing a stick could not only be painless, but fun to catch!
And that humans can be friends, not only foe. I also made some new four-legged friends at the shelter, just like me!
Once I settled into life at the shelter I quickly realized that I wouldn't have to spend my days there forever. The place was like a dog dating service and every day I met a new potential family. I started to discover that I was actually a pretty social girl, underneath my initial anxiety. So I was looking for a family or partner who could give me the amount of love, care and devotion I needed to enjoy my newfound life.
Meanwhile my new family was considering all kinds of factors about what kind of dog they should adopt.
Things to consider when adopting a shelter dog
Size
Age
Breed
Gender
Temperament
Activity Level
Hair Length
For the shelter, it was very important to find the perfect match between dog and owner, and all these factors and more were considered in the match-making process. So I hoped I'd have what it takes to find my forever family!
Getting to know each other
It was fun being around other dogs, but my own personal character came out most when I had the chance to be alone with a potential adopter. Therefore, I began to enjoy the times when humans would come to visit me and take me out on walks to get to know each other better. And I started to realize that this was an important step in finding my forever family. Each and every time they came, I felt more and more comfortable around them. Soon I had one family that was my favorite and I was theirs too! I looked forward to every time I had the chance to get out of the shelter with them. I was ready to go to my (new) home!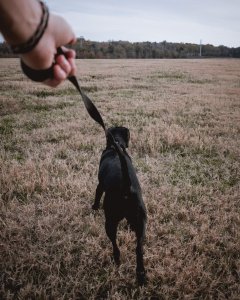 Adoption at last
Finally, I was adopted! This was a big change for me, and it was initially harder than I expected. I was quite sensitive and a bit insecure; everything was new to me. But I still wanted to be open to my new family. They were very friendly and showed me everything right away. They showed me where I could sleep and rest, where to get my daily meals and they even took me for a walk around the block, to make me feel more secure in the new area. What really helped me at this time were some kindly-enforced rules and discipline, which gave me a sense of stability and security.
At last, the love and care from my new family showed me an new way of living this dog life.
I was allowed to be close to my family as much and as often as I wanted. Because of this, I gained more and more trust in them and our relationship grew stronger and better every day. They often talked with me to make it easier for me to understand their mood. And that made me feel really good and safe around them. So before too long, I was very relaxed in my new home.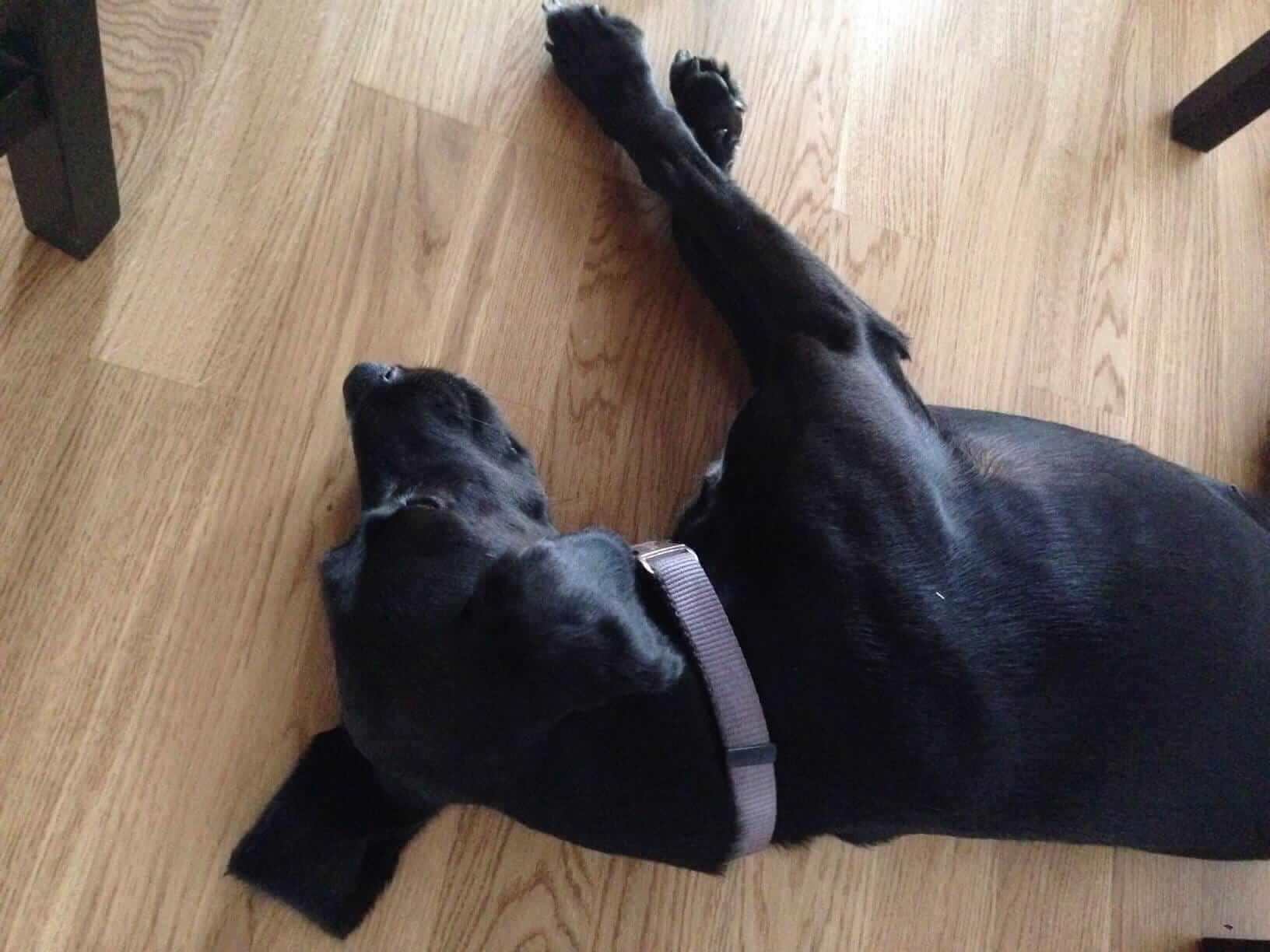 It also helped that they provided me with all the basic equipment a new dog needs in their new home.
Basic equipment for dogs
Bed with a soft blanket
Different toys
Well-fitting dog collar
One short and one long lead (leash)
Dog brush or comb
Quality dog food appropriate to my age and breed
Two bowls for food and water
Dog barrier for the car
A happy ending
My new parents loved me so much, they bought me a GPS tracker for dogs. At first, I didn't know what to expect, but they simply attached it to my collar and I soon forgot it was even there. With the tracker and matching app, they were able to keep track of me at all times. Even when I was trying to run off by myself, I was always relieved to see my owners again. The best part about having a GPS tracker is that my parents can let me explore off-lead sometimes, in areas where that is allowed. They let me roam and unleash all my energy (something my previous owners never would have let me do), and thanks to the tracker, they will always be able to find out where I am and come to me if needed. What a relief!
After three wonderful years with my new family, I'm so thankful for everything that has happened in my life to lead me to this point. Never before have I experienced so much freedom, love, and security!
I hope my story has inspired you to consider adopting a shelter dog! It will mean the world to your furry friend, like it did to me.
Yours truly, Mela
---
Did you like this story? Read more customer stories here or tell us about your own dog's story with the Tractive GPS!
Shop Dog Trackers