Good to know
How To Adopt A Dog: Our Tips For Success!
Adopting a dog from a shelter is a big decision - know what you need to consider and the steps to take to ensure a successful adoption.
So, you think you're ready to adopt a new furry friend – a dog – into your family! First of all, congratulations on this big decision! But have you actually considered how to adopt a dog exactly? Have you considered all the relevant factors? As a team of dog-lovers, we know how exciting it can be when you've decided to adopt a new four-legged companion. And while you don't need to tame your enthusiasm, you do need to remember to take care of the important planning, research, and steps that are necessary to make your adoption story a success.
So without further ado, here are our tips for success that you should consider when you adopt a dog.
Determine which kind of dog is best for you
Deciding you want to get a dog is a great step to take; but it's not enough to ensure you are fully prepared for welcoming the dog into your home! While you might have your heart set on a certain dog breed, it's important to do some research beforehand, to learn about the qualities and traits of that breed and determine if it will really be suitable for you. And there are other factors, like the dog's background and personality to consider. So before you adopt a dog, you'll need to form an idea of which kind of canine friend you are looking for.
Below are a few examples of the areas you need to consider when determining the best doggy-fit for you:
Lifestyle & Flexibility: What is your current lifestyle like? What changes are you willing to make to adapt to your new life with a dog? Which changes are you not willing to make?
Loved Ones: How will those around you be impacted by the new addition? Consider small children, older relatives and those with allergies.
Size: Dogs come in all sizes. Would a small, medium, large, or extra-large dog be best for you?
Activity level: Activity level can vary widely between individual dogs and dog breeds. Know how much activity your pup will need before you take the plunge.
Physical Maintenance: Different dogs require different levels of grooming and physical care. How much time are you willing to invest?
There are more factors to consider, such as your budget, previous experience with dogs, openness to special needs dogs, breed, age, sociability, personality, housing etc. So take the required time to research and consider all factors before you begin the adoption process so that you can be well-prepared to find your forever friend.
Visit your local animal shelter
While it may be tempting to visit your local pet store and buy the first puppy you see, it can be more valuable for the animals and your community to adopt a dog from your nearest animal shelter. Dogs found in animal shelters or pet rescue centers have sometimes suffered difficult lives or abandonment from their previous owners. You can do good by rescuing a dog from a shelter, rather than supporting the unethical operation of puppy mills which is often associated with large corporate pet stores.
You can start by looking at the shelter's website or calling ahead of your visit to inquire about the dogs they currently have up for adoption, the adoption process, etc. Ask them if they have a waiting list which can be added to, in case you are looking for a specific dog breed. Alternatively you could search online for dogs in your preferred breed that may be up for adoption in your area.
Once you've planned your visit, it's time to get to know some potential new furry friends.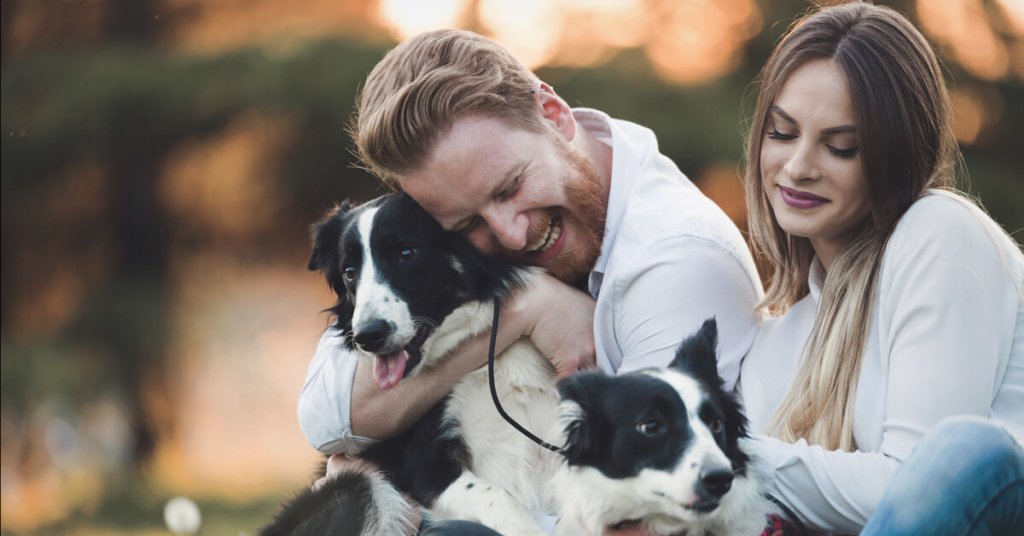 Get to know the dog you're interested in
During your first visit to the shelter or to meet a prospective dog, we recommend to do the following after you have found a dog which you'd like to get to know better:
1) Observe the dog from far away
First, observe their behavior from a distance. Pay attention to the dog's actions, mood, body posture, sounds, energy level and sociability with other dogs and humans. From far away, does this dog seem like a good fit for you? Trust your intuition – does the dog give you a warm, positive feeling, or make you feel uneasy? You'll be spending many years with your new dog, so it's worth listening to your instincts.
2) Spend some quality time together
Next, take the dog you're interested in to a separate room—preferably a quiet room with few distractions. Remove the leash, kneel down, and let the dog explore you, without trying to engage with him. Is he curious and confident? Scared or cautious? If the dog you're assessing has been outgoing and friendly, try to play a bit with him. See if he'll chase a ball or a soft squeaky toy. If he won't play with toys, try running away from him and see if he'll run after you. Does he seem interested in playing with you? Or does he seem nervous – biting and barking?
3) Explore different areas with the dog
Finally, take a walk with the dog and visit some other areas. Some dogs will act completely different indoors than outdoors, or in a busy area vs. a quiet one. Many shelters have more than one area for adopters to interact with the dogs, like an indoor meet-and-greet room and an outdoor play yard.
Pay another visit to your prospective furry friend
A dog's behavior can vary depending on how they're feeling, what they were doing before you interacted with them, the time of day, their energy and hunger level, and more. Some dogs may be quiet in the mornings and crazy in the afternoon. It might be that your dog of choice just woke up from a nap and was then really tired when meeting you. Visit the dog a few hours later, or on another day, to get an idea of the dog's different moods. That way, you can be more confident that the dog will be a good fit for you.
Prepare for your new dog to come home
Once you've decided on the dog that you'd like to adopt or bring home, you'll want to purchase everything you'll need to care for the dog before you bring the dog home with you. Consider the following essential supplies: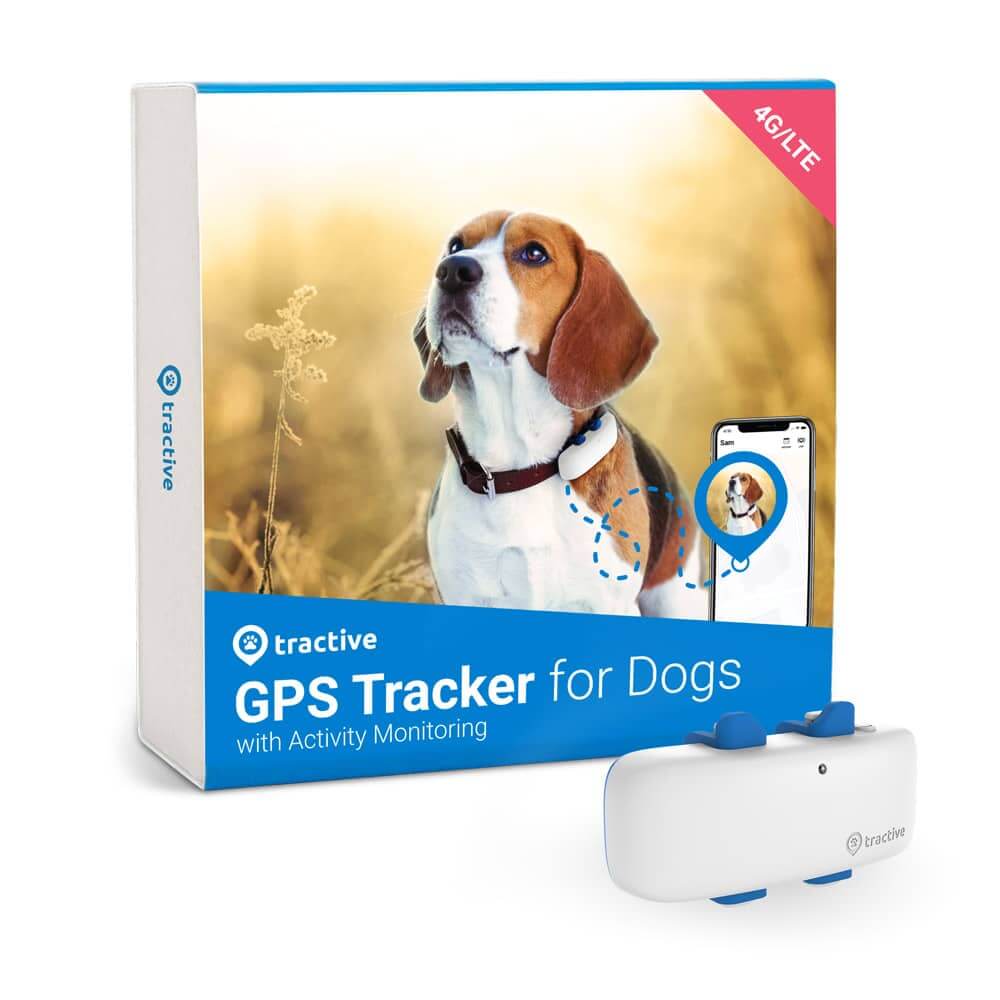 A collar or harness, leash, and name-tag
Dog food, food and water bowls
A dog bed, toys, or blanket.
A crate, cage and/or travel carrier.
Final steps to guide you on how to best adopt or rehome a dog
Once you have done all of the above, you're almost ready to adopt a dog! But you'll still need to:
Now you're on the right track to…
Be the best dog owner you can be!
When you finally get your new pup home, be the best dog owner you can be! Have fun with your dog, love your dog, and include him in your life. Be sure to familiarize yourself with the laws regarding dogs where you live. Teach your dog basic commands and good manners, equip him with a GPS tracker for safety, and make sure he gets daily training in order to be a responsible member of your family. With a little bit of thorough preparation, you can have your own success story when you adopt a dog.
Shop Dog Trackers