Good to know
10 Amazing Social And Health Benefits Of Having a Dog
Don't underestimate the impact that having a dog will have on your life - learn about all the benefits, including those to your social and love life!
As dog parents, we know: dogs bring us so many benefits! In this article we might not be able to cover them all – but we've tried! Especially, we want to talk about the health, social and dating benefits of having a dog, as we think those are the most outstanding ones. Can having a dog improve your social and love life? What about dog dating? Find out by reading more below or get more information about the best way to keep your beloved dog safe at all times.
Having a dog is like having a child – you need to take care of another life. And while this is a big responsibility, it comes with it's perks! If you are considering adopting a dog, consider this – having a dog has many benefits. So without further ado, here are the top benefits of having a dog.
Dogs make us to feel loved and happy.
Do you have a dog? Do you love them? Well, chances are, they love you too – and that's good for you both! The experience of unconditional love that our canine family members offer us is like no other and is no secret to most dog parents.
This lovey-dovey state we often get in when we are close to our furry pals has its biological origin in the body. In fact, according to this study, gazing into the eyes of your dog has been shown to raise your levels of oxytocin, the 'love hormone'. This hormone response is triggered whenever we feel a sense of social bonding, connection and attachment.
Similarly, studies have found that spending quality time with a dog can boost levels of dopamine – the mood-boosting hormone. And there are plenty more reasons to cuddle your dog.
Dogs help us meet new people and make friends.
Not only do dogs increase our inward feelings of happiness, well-being, and social connection, they also help us get exposed and connect to more people in real life. According to a Harvard study which interviewed men and women in several major cities, pet parents are 60% more likely to get to know people in their neighborhood than non-pet parents¹.
Dog owners get to know new people more easily than non-dog owners, since they engage in the regular habit of walking their dogs.
That's right; as a dog owner you're more likely to have face to face, in-person interactions with other people who just happen to love the same furry creatures you do! And this can be immensely helpful when you're looking to make new friends, date, find a partner, or just get to know more people in your community.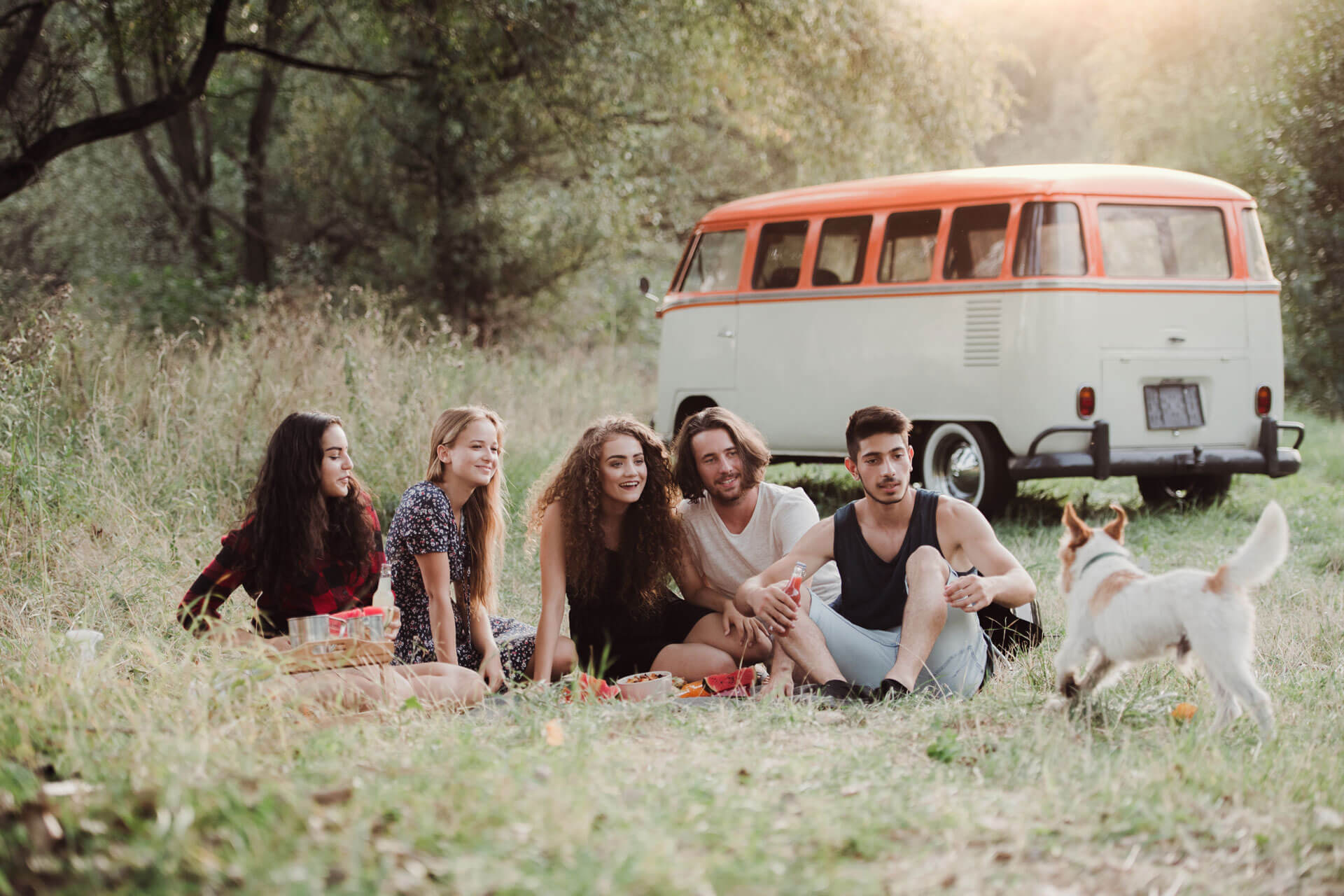 Dogs make us more attractive to prospective partners.
Not only can dog's help you make friends; they might actually make you more attractive. This study found that dog ownership increased attractiveness among certain groups of men in the dating pool. According to another study by Direct Line, 46% of Brits believe animal lovers make more attractive prospective partners. Approximately one third of survey participants believe that dog owners are more loyal, compassionate, and kind. The survey also found that women are more likely to be attracted to animal lovers than men.
Dogs can help us get dates.
So, dogs help us make friends and can help us to be perceived as attractive – great! Now let's consider how having a dog might additionally benefit your search for love – particularly on online dating apps and websites. Can dogs help our online dating efforts? The answer seems to be an overwhelming yes!
A study by the pet food brand "I and love and you" found that out of 2,000 Americans surveyed, 39% swiped right on a person's profile simply because they wanted to meet their dog. Now that's what we call love at first sight!
So adding some adorable dog selfies to your dating profile can increase your likelihood of matching with someone new. But watch out – honesty is the best policy here – as those who matched with someone who posted photos with a dog that was not theirs, reported being 'very upset' when it was revealed that the dog did not belong to them.
Another way dogs can help us get dates: New dog dating apps and websites are popping up all the time, and their aim is specifically to bring dog lovers together.
Dogs motivate us to stay in shape.
Dogs are not low-maintenance pets like their feline counterparts. For one, dogs require daily walks. This means one of the benefits of having a dog is that they're going to help motivate you to get off the couch, out of the house, and outdoors for healthy walk each day. Plus, it's just so much more fun to get sporty with your dog, with activities like dog jogs, bike rides, or hikes with your furry friend.
With so many great ways to stay in shape together – why not track your progress with an Activity Monitor for your dog? The latest dog-tech lets you record your daily activity with your dog, including how many rest and active minutes your pooch gets each day. Dogs are great buddies to have when it comes to losing weight, too!
Dogs relieve stress and support our heart health.
You might have already guessed it – or felt it. Your dog helps you reduce stress. And they may even have a positive impact on your overall cardiovascular health. A statement from the American Heart Association revealed that dog ownership may play a role in reducing the risk of cardiovascular disease. Moreover, several studies included in the statement found that pet owners tended to have lower blood pressure than non-pet owners.
Dogs help keep us safe.
For a long time, dogs have served as guardians and protectors, keeping their human families safe. There are dogs that sniff out allergens, and even dogs which can detect prostate cancer. Not to mention guide dogs, hearing dogs, service dogs, and therapy dogs. In this way, dogs play a vital role in helping the blind and deaf, protecting us from intruders, illness and more.
Dogs support us with aging.
There is also plenty of data showing that dogs can be beneficial to the elderly. Dogs can help with:
encouraging exercise
providing companionship
increasing social interaction
reducing stress
lowering blood pressure
offering protection
Dog therapy has also been used in helping patients coping with dementia or Alzheimer's. The presence of dogs has been found to help reduce the effects of dementia, for example – loneliness, irritability, depression and anxiety. Some research has even found that dog's are able to sniff out Alzheimer's disease in urine samples.
Take this example of a Sami, the dog who found his perfect companion in Charleen's father-in-law, who suffers from dementia. With the Tractive GPS dog tracker, both dog and human can always be safely located.
Dogs are great with children.
Additionally, there are many proven ways dogs have a positive impact on children. For example; according to this study, children who are raised with pets may be less susceptible to allergies. Another study shows indicated that attachment to pets, including dogs, can help children regulate their emotions.
One study found that young people (age 18 to 26) with strong bonds with their pets also reported higher levels of connection and satisfaction with their community and relationships. The survey also found that having a pet as a young teen and young adult was correlated with a greater sense of empathy and confidence in those individuals.
Dogs give us purpose.
Our dogs are our best friends. They are our family members, our companions, our confidants. And yes, they are an obligation and a responsibility – one which we take on with all our heart. They give meaning to our lives by helping us to do the following:
be responsible
experience unconditional love
develop healthy daily routines
enjoy companionship and belonging
maintain our physical and psychological well-being
The evidence is overwhelmingly clear: dogs contribute to a strong sense of purpose and meaning in our lives everyday, plus add to our overall health, life satisfaction, and even social and dating experiences! Since dogs are such important members of our lives, we developed the Tractive GPS Dog Tracker to let you to always track and keep your furry friends by your side. How has having a dog impacted your life for the better?
---
If you liked this article, share it with a fellow dog-lover today!
Shop Dog Trackers