Good to know
The 7 Best Gifts for Dog Lovers
If you're looking for a nice gift for your own fur-baby or your friends' dog, then check out this article for tons of inspiring ideas for the perfect dog present!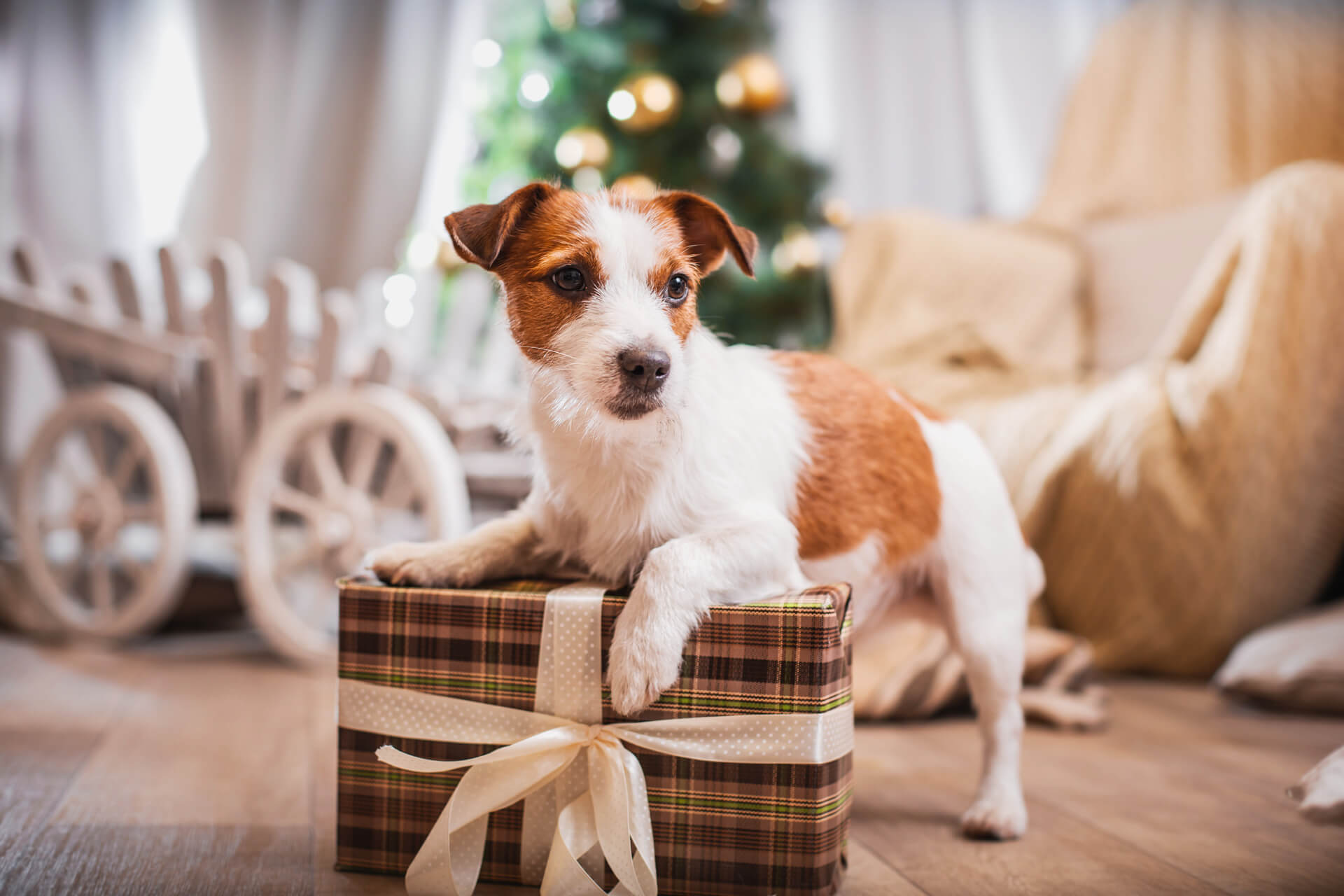 It's not always easy to find the perfect Christmas gifts for friends and family. If you're searching for the right gift for a dog lover or the purrfect present for a cat owner, then sit back and relax: the desperate searching has come to an end. We hereby present the 7 best gifts for dog owners, which every dog lover will be excited about! Plus, discover the best Christmas gifts for your dog.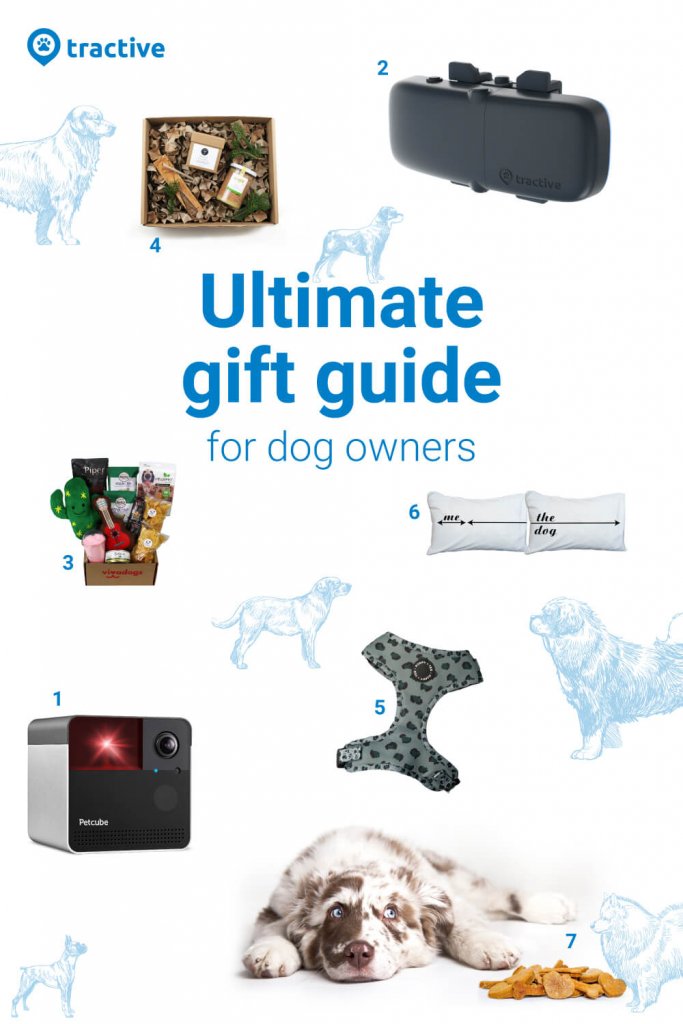 #1 Petcube Play 2
Boredom is so yesterday. Petcube Play 2 is fitted with a wide-angle camera (180°), microphone, loudspeaker and laser-pointer toy. With it, dog owners are able to communicate with their fur-babies while away from home, through their smartphone, to ensure that everything is alright and no wild parties are going on.
#2 Tractive Gift Bundle for dogs
The safety of their four-legged friend is of highest priority for every dog parent. That's why Tractive has wrapped up the perfect gift for every dog and cat owner: a Christmas Gift Bundle. The box contains a Tractive GPS Tracker for dogs and a €50 subscription voucher. Everything is wrapped up perfectly in a premium package and with care, so you don't have to think about anything else, besides how awesome your gifts will be this year. The Tractive Christmas Bundle is designed to help pet parents worldwide keep track of the whereabouts of their dog at any time, worldwide, in the Tractive GPS app. A total must-have gift this year!
#3 Vivadogs Box
In the Vivadogs Box dog lovers can find high quality products in original size for a value of 40€. The product selection ranges from doggie snacks to toys and care products. Fancy dog products are also a special feature of the box. Did you ever hear about dog beer? Or dog pralines?
#4 Lill's Organic Dog Store
At Lill's Organic Dog Store you find everything that dogs and dog parents crave for. Care products, collars and leashes, dog beds, dog food… here all doggy wishes come true. From the packaging to the products, everything is made with the environment in mind and this is what makes Lill's Organic Dog Store special. Made with love and care, their thoughtfully-crafted gift boxes make a great Christmas present.
#5 Poppy & Ted Leashes
At Poppy & Ted you can find super cute dog leashes and harnesses in very attractive designs. Their aim is to create essential, stylish walking accessories and whoever said essential has to mean boring? Delight yourself!
#6 Twisted Twee Dog Pillowcases
Cuddle with your favourite furry friend also on your pillow! These silk screen Twisted Twee Dog Pillowcases are carefully printed onto 100% luxurious Egyptian cotton. Each order is packed in a bright bijou cotton gift bag, which makes them a great choice for a present.
#7 Homemade Dog Treats
Cookies? Where? What kind? Without a doubt, cookies simply belong to the Christmas season. Not only us humans are excited about the culinary revelation. Our little furry friends are at least as excited as we are when it comes to delicious treats. That's why we did not hold back and collected the 3 best recipes for dog treats.
You are now well equipped with cool ideas for the upcoming holiday season and you can surprise your friends with inspiring gifts for dog lovers. We wish you and your family a Merry Christmas and Happy Holidays!
---
Did you enjoy this article? Share it with your friends!