Good to know
Best Gifts for Dog Lovers: The Ultimate A to Z Guide
Special occasion? Looking for a gift that will melt a dog lover's heart? We've got you covered with this A to Z guide full of something for every type of dog and dog parent.
Want to make a dog person in your life really, really happy? Take your pick from this list of best gifts for dog lovers. Spoiler alert: Dog trackers are on it 😉
Oh and remember – most of these gifts for dog lovers are, naturally, excellent gifts for dogs too. That's a nice 2-in-1 if you'd like to shop Christmas presents for dogs and their humans all in one go.
Activity trackers for dogs
One of the coolest gifts for dog lovers is giving them a way to know their buddy is happy and healthy. How? With a device that lets them see if their dog is getting enough exercise and rest. For example, a Tractive GPS Dog Tracker that lets you track activity as well as real-time location. They'll be able to set goals, compare with similar dogs and and rise the ranks in the global rankings. Ideal for super-competitive dog parents!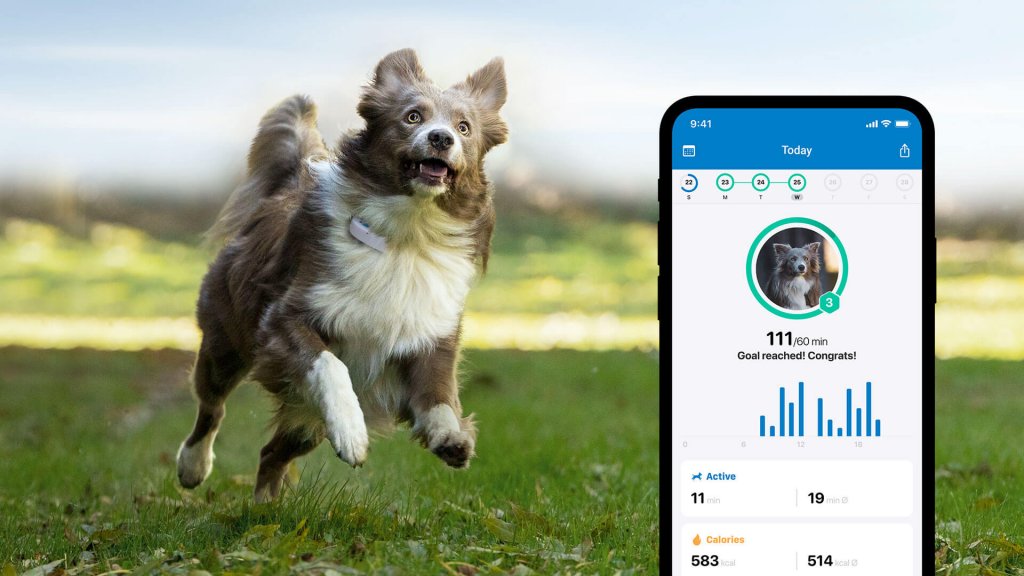 Price: US$49.99 (for Tractive GPS)
Bags & backpacks
Have an adventure-loving dog parent in your life? A doggy backpack could be the perfect addition to their hiking kit. There are a few types of dog backpacks and bags that make hiking with dogs easier for both pup and human.
A dog carrier backpack lets you carry your dog on your back in a safe, secure carrier. This is perfect for small breeds or older dogs that don't have the stamina for long hikes. Just make sure you pick a size that fits your giftee's dog.
A dog backpack is a backpack that lets a canine companion carry their own gear on the hike. These packs are perfect for medium or large dogs that are athletic enough to handle extra weight while hiking. If the person you're getting it for is a fan of long, multi-day hikes, this piece of gear could be a weight off their shoulders. Literally!
For those who are a bit more chill about adventure, a dog-inspired tote bag is a great gift idea for dog lovers who just want to let the world know much they barking love their buddy.
They're totes perfect for shopping, travelling and beach days. With all kinds of fun prints and embroidered designs out there, you'll have no trouble finding one that suits your pup-crazy-pal.
Average price: US$20 to US$50
Home pet camera
Time for some nifty tech. Namely, a home pet camera lets dog parents check in on their furry friends when they're not home. If you're looking for gifts for dog lovers who have a bit more of an anxious side, this might just be the best present they ever get.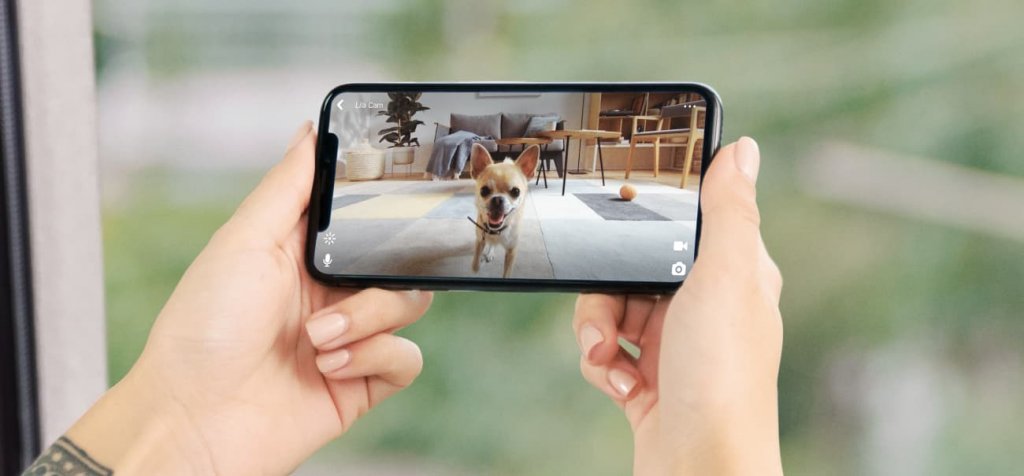 Our recommendation? The Petcube Play 2, which is fitted with a wide-angle camera (180°), microphone, loudspeaker, and laser-pointer toy. It lets dog parents communicate with their fur-babies while away from home – all from their phone – to ensure that everything's fine. And to find out if they're throwing any wild parties without permission…
Average price: US$179
Dog travel bowls
Presents for dogs don't have to be fancy. A lightweight, collapsible dog travel bowl is an essential item for any adventure, whether that means a hike, beach day, or trip to a friend's house. Having one of these bowls on hand means they never have to scramble trying to find a way to help quench their buddy's thirst.
Travel bowls are typically made from silicone and come with a carabiner attached, making it easy to clip them onto a backpack strap, a leash, or harness for easy access.
Average price: US$8 to US$12
Elevated pet bed
Being up higher helps dogs feel more connected to their humans. At the same time, an elevated bed allows for airflow below the mattress pad. Why does that matter? Well, because it keeps dogs cooler in warm regions, and warmer in colder parts of the world.
There's a bed to fit (practically) every lifestyle. Know someone who's all about function? Get them a simple, portable cot. Someone who likes to style things up? A chic rattan pet bed. And for those who like to live large, there's always the bunk-style pet bed with stairs for easy access.
Average price: US$50 and up
Food puzzles & feeders
Puzzle toys and feeders are a great way to keep high-energy pups engaged. Puzzle toys curb boredom and the mischievous tendencies that come with it. Instead of channeling their excess energy into destructive or undesirable behaviors, like barking or chewing things they shouldn't, dogs can direct their attention to solving puzzles for tasty rewards.
There are many different dog puzzles available, from toys to food dishes that range in difficulty. Some, like Kong toys, can be stuffed with food and frozen to make getting the treats out even more difficult. Others have secret compartments that can only be accessed when your dog slides the trap door open.
As far as gift ideas for dog lovers go, a puzzle toy brings plenty of joy for a pretty low price. It's also one of the best gifts for dog parents with a puppy, or a high-energy breed such a Border Collie, Labrador, Jack Russel Terrier, or Belgian Malinois.
Average price: US$15 to US$30
GPS dog tracker
Being able to know where your dog is at all times, and having 100% peace of mind knowing your dog is safe. Now that is a gift for a dog parent that money can't buy.
… except, well, it can. By getting a lucky someone a Tractive GPS Dog Tracker, you'll be letting them follow their dog's every step in real-time, know if they wander too far, and see where their adventures have taken them. Oh, and keep them fit too!
In other words, you'll be giving them their favorite gift of the year. We're pretty confident about that.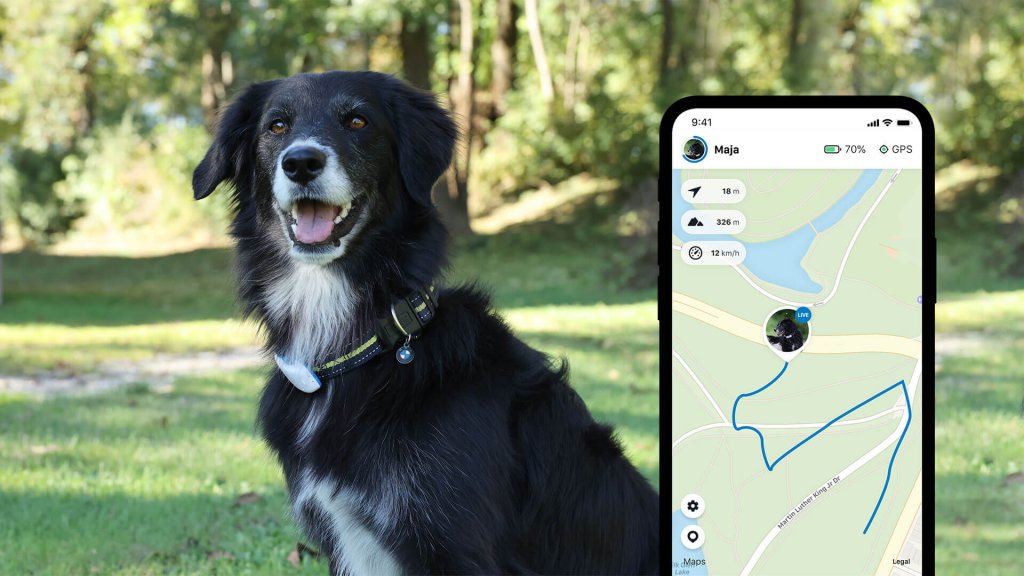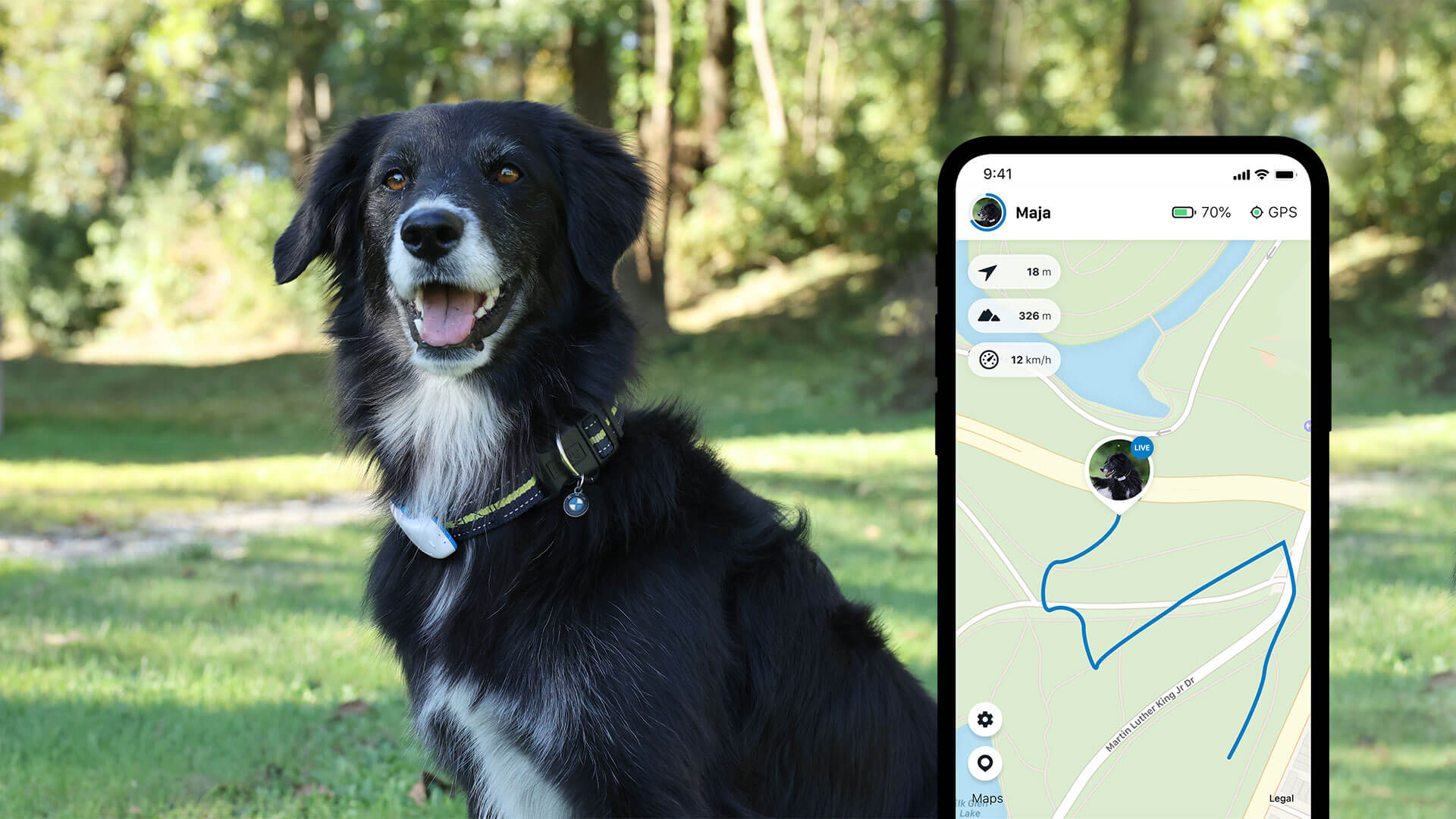 If you're feeling extra generous, you can even get them their subscription that gives them unlimited range and worldwide coverage – it only costs about a cup of coffee a month.
Average price: US$49.99 (+ subscription plan)
Hoodie (with a pouch for the dog)
Who doesn't want more puppy snuggles? A hoodie with a pet pouch is a great way for the dog lover in your life to squeeze in more quality time with their furry friend. These hoodies come with a spacious front pocket designed to tuck a dog in. There's room for the pup to poke their head out the top and look around.
And if there's one thing everyone can agree on, it's that dogs make for a fabulous accessory.
Average price: US$20 to US$50
Interactive toys
Fetch is – to misquote Mean Girls – so last season. What's in? Interactive toys that level up playtime. From treat or toy dispensing toys to responsive toys, interactive tech devices, and beyond, there is sure to be an interactive toy that appeals to the dog lover in your life.
The iFetch dog ball launcher, for example, can be programmed to launch balls to a distance you're comfortable with, and, unlike a human, won't get tired after a few pitches. Meanwhile, the Blinky Babble Ball by Pet Qwerks makes movements and sounds that engage dogs and ease their anxiety, even when their humans are nowhere to be found.
Average price: US$30 to US$40
Jackets
Does your dog-loving friend love to dress their pup up? Why not add some new threads to their wardrobe? You can find everything from practical rain jackets and winter coats to stylish dog pea coats and beyond. There's a jacket out there to suit every dog's personality and lifestyle.
Average price: US$50 to US$125
Keychains
A dog-themed keychain is the perfect way for the dog lover in your life to show the world how much they love dogs. Whether you go for a generic dog-inspired style – paw prints are a popular option – or opt for something custom, there's lots out there. A quick Etsy search will reveal a rainbow of options ranging from photo keychains to elaborate custom engravings and fun dog-related shapes.
Average price: US$10 to US$30
LED lights
LED lights can be attached to a dog's collar or harness to make them more easily visible during evening walks. There are even LED halos that fit around a dog's neck like a collar and nylon collars with LED lights integrated into the band.
Whether a dog is on or off-leash, one of these LEDs helps handlers, cyclists, drivers, and other pets see them better in the dark. An LED light should be a staple in any dog parent's gear kit. If your dog-owning friend doesn't already have one, they're sure to appreciate the thoughtful gift.
Average price: US$15 to US$30
Masks
Unique gifts for dog lovers these days also include customized face masks, with the dog's face on it. Cuddle Clones (pictured below) is just one of many companies that make custom face masks. If custom masks aren't up their alley, you can always opt for a dog-inspired print instead.
Average price: US$5 to US$20
Necklaces & neckerchiefs
Got a dog lover in your life who's just a little… extra? Spoil them (and their pup) with a dog necklace. There are various options out there, from a classic chain to monogrammed necklaces, engraved pendants, and beyond. Who says dogs can't rock bling? You can even get necklace sets with matching pendants for humans and dogs.
For someone who prefers more subtle accessories, a neckerchief is a wonderful option. You can choose from any print under the sun, whether it be a classic tartan, a holiday-themed, or something else.
Average price: $10 to $100
Outdoor gear & shoes
Adventurous dog lovers surely enjoy taking their canine companions everywhere they go. With the right outdoor gear, even the most hardy conditions can become dog-friendly. These days, you can find all kinds of specialized outdoor gear for dogs. From snowsuits and snow boots to doggy life jackets and beyond, you should have no trouble tracking down the appropriate doggy gear to match your friend's hobbies.
Average price: $50 and up
Pet portraits
Pet portraits are a thoughtful way to immortalize your favorite dog lover's best buddy. Rose Owen of Taylored Roses is a talented, UK-based portrait artist who creates beautiful, custom dog paintings for clients.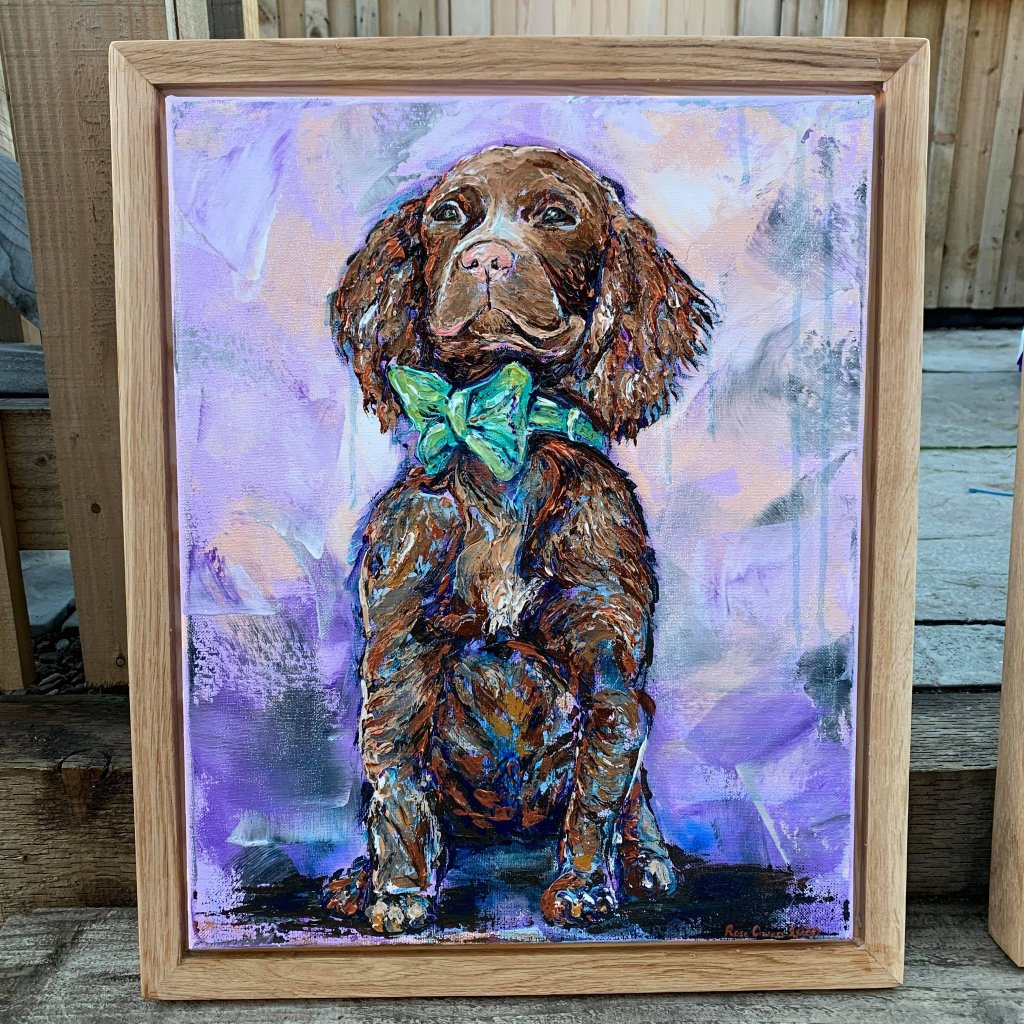 Before you hire a portrait artist, consider what style of art your friend is a fan of. Whether it be watercolor, pop art, or anything else you can imagine, a pet portrait is a timeless, one-of-a-kind gift that will undoubtedly be cherished forever.
Average price: US$100 and up
Rolls of poo bags
Hey, don't turn your nose up at it! One can never have enough of this pet parent essential. After all, nature will always call! These make a great stocking stuffer and can be purchased in any manner of size, color, and even different scents. If you want to get really creative, consider having poo bags custom printed or gift them in a quirky poo bag dispenser to make this commonplace item more inspired.
Average price: US$5 to US$20
Subscription boxes
Subscription boxes are all the rage these days. So why not spoil the dog lover in your life by signing them up to something dog-themed? You can find subscription boxes filled with toys, treats, food, and others that mix all three. There's nothing generic about these boxes either – you can usually customize subscriptions based on your friend's dog's breed, age, size, and temperament.
Average price: US$25 to US$50 per month
Towels
Towels are a practical gift for any dog parent. After all, it's always just a matter of time before their four-legged cloth pirate claims the guest towels. Help your friend to get their dog to understand boundaries by gifting them a set of designated dog towels. Add personality to this gift by having the towels embroidered with their dog's name. Alternatively, choose a playful dog-themed print or a custom photo to adorn them with. That way, there will never be any question as to who they belong to.
Average price: US$25 to US$100
Unscented pet soaps
Luxurious pet soap is sure to make bathing dogs at home more rewarding. After lathering up with a high-quality pet soap, dog lovers won't be able to resist snuggling up with their canine bestie. Unscented pet soaps are the safest choice, as they are less likely to irritate the skin or cause human allergies to act up.
Average price: US$5 to US$15
Vouchers
Is there a local pet boutique in your city? What about a brand you know your dog-loving friend can't get enough of? A dog-friendly experience you're sure they'd enjoy? Spoil your favorite dog lover with a voucher or gift certificate to a pet-friendly brand or attraction you think they'd love.
Average price: Whatever you want, but we suggest spending at least US$30
Wood chews
Many dogs love to chew on wood because it is firm, yet has a satisfying give. While sticks can be dangerous – wood splinters and cracks and can harm dogs – you can source safe wood chews from pet companies.
If you know a dog parent with a pet that loves to chew on wood, opt for an all-natural wood chew, like the Ware Gorilla Chew. This toy is made from java wood which is odorless and safe for dogs. It will even help keep their teeth and gums in good shape.
Average price: US$10
XDOG weight vest
The XDOG weight and fitness vest is the ultimate gift for high-energy dogs. This weighted vest is designed to help build muscle strength and tone, combat obesity, and reduce anxiety for active dogs. It could be an excellent choice for breeds like a Belgian Malinois, German Shepherd, Staffordshire Terriers, Dobermans, and other athletic dogs, especially if they have athletic humans to take them on runs with it.
Average price: US$120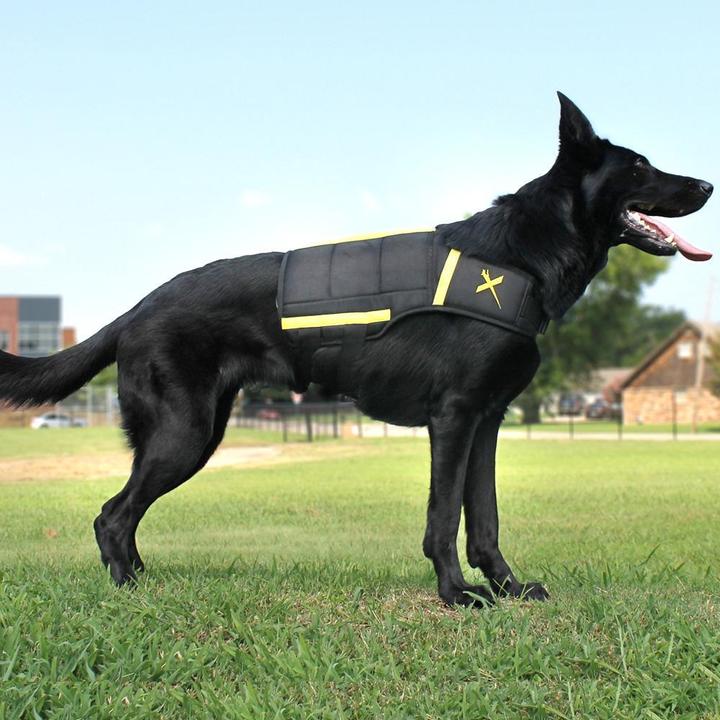 Yoga mat
Do you know a dog lover who loves doga? Or perhaps someone who might like to give it a try? Gift them a dog-themed yoga mat so they can share their daily practice with their pup. Yoga can help decrease anxiety, depression, and stress in dogs while spending quality time with the one they love! Whether or not doga becomes a ritual, regular yoga will be even more fun with a pup-themed mat to work out on!
Average price: US$50 to US$75
Zip up bags
These come in handy for dog lovers to carry their pet's accessories with them on day trips and overnight stays. Whether they need to pack some food, treats, or extra pet gear, a zippered tote bag is a practical and stylish carry-all for whatever they need to bring along. These make great gifts as they come in all shapes, sizes, and prints, so choose one that compliments your dog-loving friend's personality and style.
Average price: US$30 and up
What are your favorite gifts for dog lovers?
This A to Z guide is really just the beginning of all the dog-themed gifts out there these days. While many of our suggestions are very practical, they can be made to feel custom with a little creativity. Perhaps you can find a way to incorporate your friend's personality into the gift or feature their pet somehow.
Ultimately, the dog lover in your life is sure to feel touched that you've taken the time to purchase something that they can enjoy with their four-legged pal.
Shop Dog Trackers