Celebrating Christmas With Dogs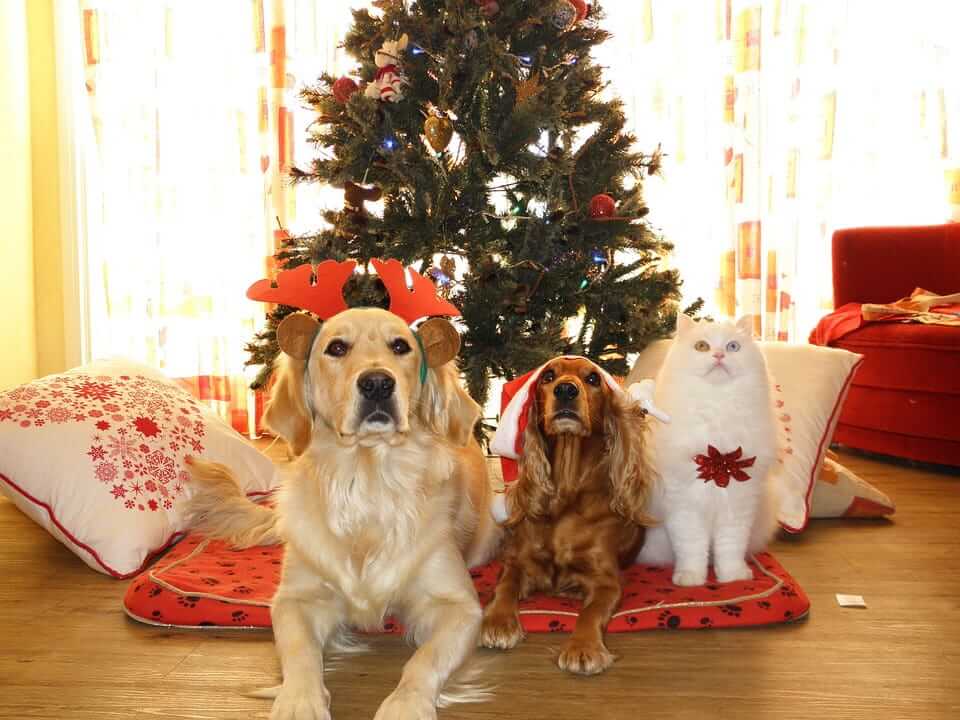 Christmas is always fun for the whole family, but we can have double the fun if we find a way to include our furry friends into the celebration. Here's a few tips for celebrating Christmas with dogs.
Celebrating Christmas With Dogs
The best way to spend Christmas with your furry friend is to not just to have him around, but actually include your dog in the festivities. Luckily, there are many ways to allow your dog to participate in the family fun during Christmas.
1. Dog Christmas Treats
Bake tasty Christmas treats with your dog, and for your dog (and yourself!). There are plenty of recipes for dog treats that can be found online or in cookbooks for dogs. You can even find a few delicious treats here. Most of these dog treat recipes will be fun to make and decorate, and the taste-testing session will be one of your dog's favorite holiday activities.
2. Advent Calendar for Dogs
Many parents make Advent calendars for their children with 24 little bags or boxes. In each box or bag there is a little present for each day. Why not make an Advent calendar with treats and toys for your dog? I doesn't have to be a big thing. Just a little something to play with, to cuddle with or to eat.
3. Rest Time
Even though your dog loves to be included in the Christmas fun, it may be too much sometimes. If your pet seems stressed from the hustling and bustling — and many do — have a safe place for him or her away from all the activities. Be sure to have a soft area for sleep, a toy or two, water, and food at their disposal. It's very important that our dogs have a place to go and lay down and be by themselves.
4. Santa's Four-Legged Helper
Let your dog help with the gift exchange. This may require a little pre-Christmas preparation but the fun-factor will definitely be worth it. Begin your dog's Christmas training by asking him to bring you something and rewarding him with a dog treat (Christmas dog treat) when he brings it. Most dogs get the idea quickly.
5. Go Fetch
Dogs love playing fetch, so give your pup a good run and wear him out before you get company for Christmas dinner. This way, your dog will be happy and relaxed when greeting guests. Parks (if dogs are allowed off leash) are optimal as dogs can run, chase balls, and socialize with others.
Make an Advent calendar with treats and toys for your dog
6. Include Your Dog in Holiday Outings
When making plans over the holidays, consider the events where you can include your pet. Christmas tree lighting, finding the perfect Christmas tree, singing Christmas carols door to door in your neighborhood. If you have a well-behaved dog you can easily bring him or her along for some of this holiday fun.
7. Be Aware of Christmas Dangers
When it comes to Christmas, dogs are a very important part of our family, and the Christmas fun. But we do need to keep in mind, that Christmas can be a stressy, and maybe even dangerous, time for our furry family members. Here's a few tips to keep your dog healthy and safe during the holiday season.
If you have any ideas for celebrating Christmas with dogs, please leave a comment in the comment field below. Have a happy Christmas!