Good to know
Why Are Dog Friendly Cottages Your Next Best Holiday Destination?
Are you a dog parent? Here's how to spend your holidays without leaving your dog home alone.
Dog friendly cottages in winter? This sounds like a holiday! If you are looking for the best way to spend your next holiday with your dog, booking a dog friendly cottage somewhere you have never been, is probably the best solution. There are better alternatives to leaving your dog home alone, or avoiding the holidays!
Whether you book your cottage for a stay in winter or spring, there are tips that are always good to follow. Here're a few tips to stay dog-friendly and enjoy your holidays.
Dog Friendly Cottages: How to choose?
Dog friendly cottages are usually a bit more expensive than cottages where your dog or cat are not allowed to stay. This comes down to a series of facilities that dog friendly cottages will offer for your dog, compared to others. Nevertheless, you should beware of suspicious offers.
For a dog friendly cottage, this can mean either a very cheap option or a ridiculously expensive one.
First of all, check the property description so you know what your surroundings will be like. Think of what kind of pet-friendly activities you'll have at your disposal. Dog friendly cottages come in many varieties today. Some have swimming pools, large gardens and areas for walks, hot tubs and other amenities. Furthermore, make sure you choose a dog friendly cottage according to the needs of your dog. Consider plenty of room indoors and out, so you can both enjoy the time together, whether it is inside the cottage or outdoors.
Prepare in advance for your dog-friendly holiday
Preparation is the key, so do your homework. Collect as much information as possible on the dog friendly cottage where you plan your stay, as well as on the surroundings. This way, you can make a list with everything you'll need for the holiday, in order to keep your dog safe and happy. Think about packing enough:
supplies for your furry friend
medication
poo bags and
collar containing your contact information.
During the cold winter season, consider taking suitable winter gear for your pet. Dog jackets for winter, dog shoes, and an appropriate winter paw care program are often required in the cold season. This way, you'll make sure your dog feels comfortable and ensure a safe holiday for everyone involved.
Dog friendly cottages: make your dog feel at home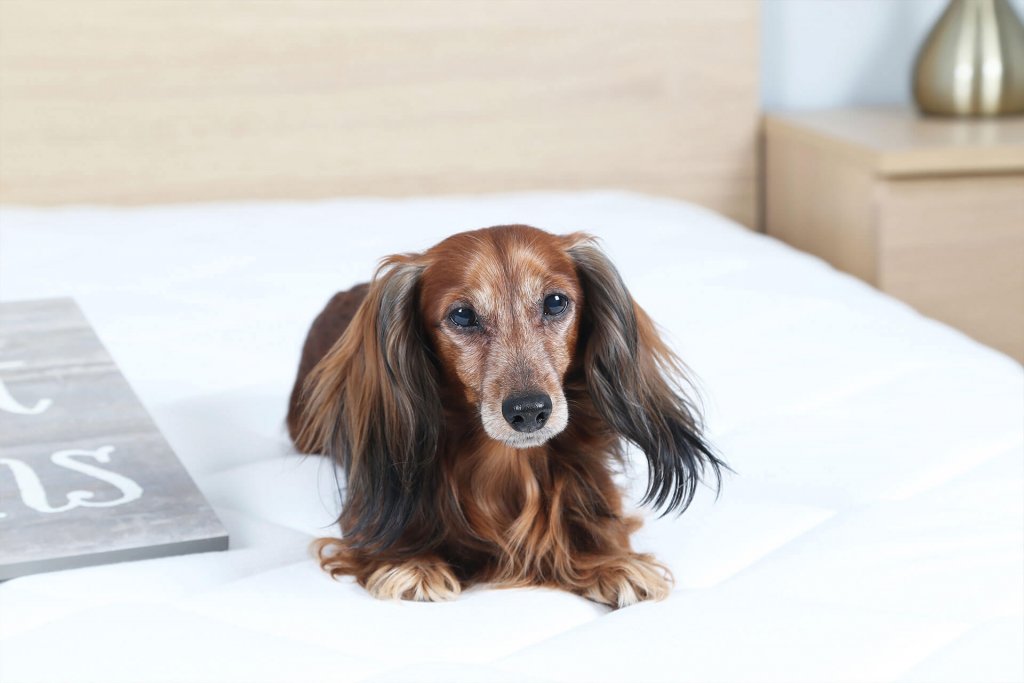 After finding the perfect dog friendly cottage for your holiday, try to give it a personalized touch, so your dog can really feel like home. Take some walks with your pet, so he'll get accustomed to the new surroundings, sights and smells. Additionally, don't forget to pack lots and lots of toys. Discover the new area together with your furry friend and give your dog some playtime. A good supply of chews and treats are simply a holiday must! Remember to also take some towels and your dog's favourite blanket with you, so your furry friends can get really cozy. After all, keep in mind that this is their holiday too!
Many dogs are creatures of habit. Changes, travelling and a new environment can be challenging and stressful for them. Keeping a routine is a great way for you to ease their accommodation to the new environment. Sticking to the same feeding and walking times can be a good option to reduce your pet's anxiety and spend some quality time together. Winter activities, such as cross-country skiing or walks in the snow can be a great option to exercise together and keep you both healthy!
Keep your four-legged friend safe
The last thing that you'd want is for something to happen to your little furry friend during your holiday. Make sure that the dog friendly cottage, the garden, and surroundings are safe.
Check for pet-friendly activities in the area while keeping in mind that dogs are not allowed on ski slopes.
New environments can make a dog feel insecure or even run away. A good dog training and a Tractive GPS Tracker can prove very useful against this danger. Furthermore, think of your dog as a little kid. Keep anything breakable, fragile or sharp out of reach, while also keeping your dog safe from wild animals, holes or the cold temperature.
---
Did you find these tips useful? Share them with a friend!
Shop Dog Trackers