Dog ID Tags: What To Put On Your Dog's Collar To Keep Them Safe
Dogs are experts at escaping, but they're not so great at finding their way home. Dog ID tags are one of the simplest ways to get your pup home quickly if they should ever be lost.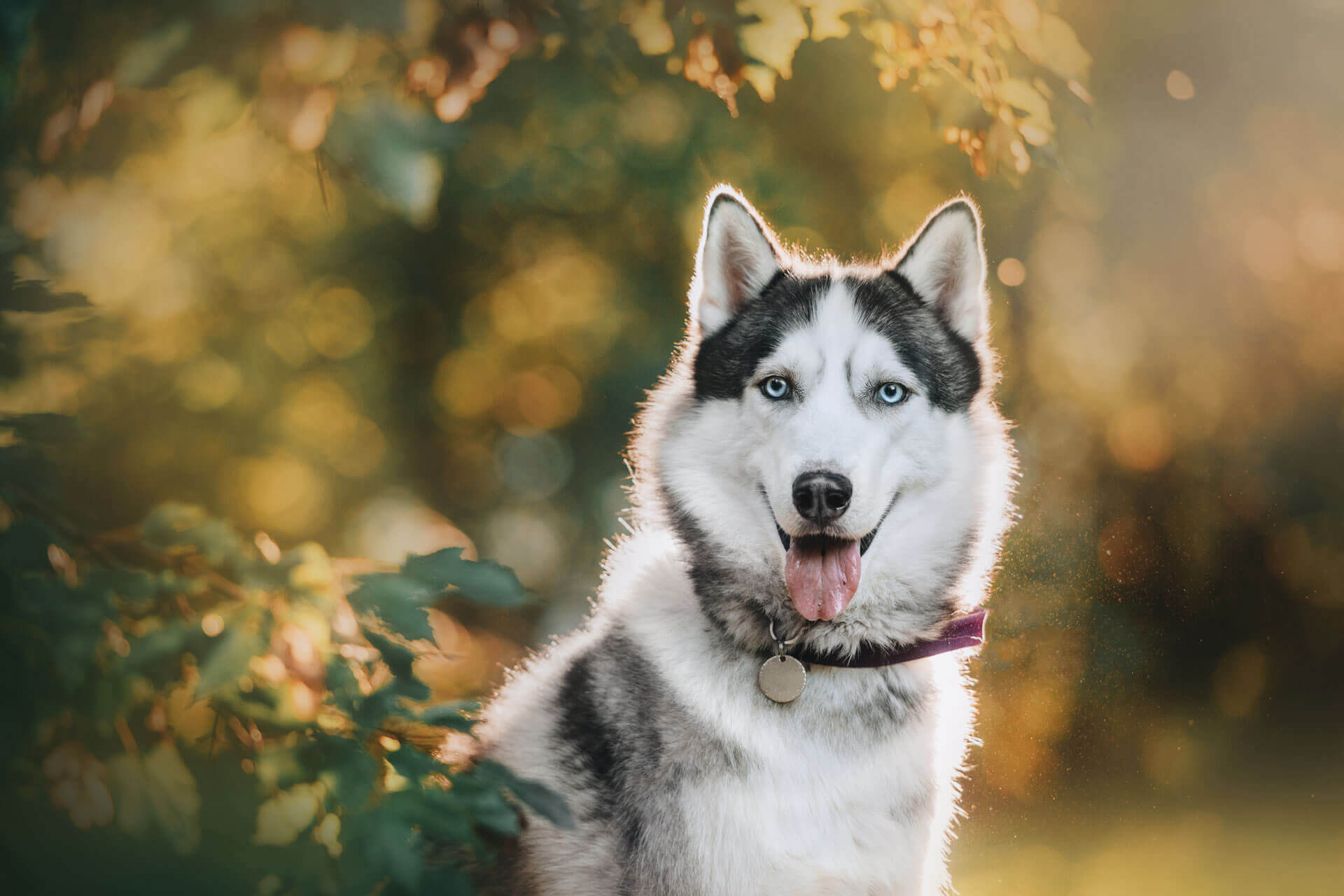 If your dog gets lost, the last thing you want is for them to be missing without wearing proper ID tags. Attaching ID tags to your dog's collar is a simple way to increase the chances that your pup will be returned home safely if they run away. Find out how dog ID tags can reunite you with your dog and what information to include on the ID tags. And while you're here, discover the GPS dog tracker that lets you follow your dog's every step, so your canine family member will never get lost.
Why are dog ID tags important?
It happens to nearly every dog parent – your beloved pooch slips their leash or dashes out an open door. Don't panic! The ID tags you attached to your dog's collar (you DID get tags, didn't you?) could save the day (as well as a dog tracking device).
One out of every three dogs will go missing at some point in their life1. Microchipping and social media are all great ways to find your lost dog, but attaching ID tags to your dog's collar can dramatically increase the odds that they'll be returned to you quickly.
Imagine yourself coming upon a dog that looks lost. What's the first thing you'll do, after looking around for a panicked pet parent? That's right, you will carefully approach the pup and check for ID tags. One quick glance will reveal the owner's phone number. You make the call and instantly hear the relief in the owner's voice. Their doggy is safe!
Tags indicate to a stranger that the lost pooch belongs to someone, rather than being a stray. People may be more likely to approach a tagged dog and help it find its way back home.
Top 6 Reasons: Why do Dogs Run Away?
This is not to say that you should not have your dog microchipped. But getting the chip read – and retrieving the owner's information – requires going to a veterinary office or shelter to have the chip read with a scanner, which takes more time than reading a phone number on an ID tag. But if your dog's tags come off or they lose their collar, the microchip is a solid backup plan because it can't fall out or get lost.
Keep in mind: only a GPS tracker, not a microchip or ID tag, allows you to actively search for and find your dog in real time.
When should you get ID tags for your dog?
As soon as you acquire your dog, get a set of pet ID tags for them. The process of bringing home a new pet introduces all kinds of scenarios for the dog to escape. Your new pup may not be used to traveling in a crate, wearing a collar, or walking on a leash, increasing the odds of a tug of war that you could lose. And running off in a new neighborhood will just confuse your new pet.
New Puppy Checklist: Essentials For Your New Puppy
Is it illegal for a dog not to wear a collar tag?
Some countries, such as the UK, legally require all dogs to wear a pet tag with their owner's name and address. Many municipalities in the US have laws requiring your pet to wear a tag with proof of rabies vaccination. Your veterinarian will give you an official rabies tag when your pup gets their annual rabies vaccine.
The rabies tag includes a number sequence that is tied to your dog's record. This is one more way for someone to track you down in the event that your pet is lost. Be sure to swap out the rabies tag each year when your pup gets their annual vaccine.
If you're not sure what is required in your area, your veterinarian's office or local animal shelter can provide answers.
What legally needs to be on a dog tag?
Requirements vary, but if dog tags are mandated by law, they most likely require your phone number and some type of identifying information, such as your city or county. Remember to update the pet tags if you move or get a new phone number.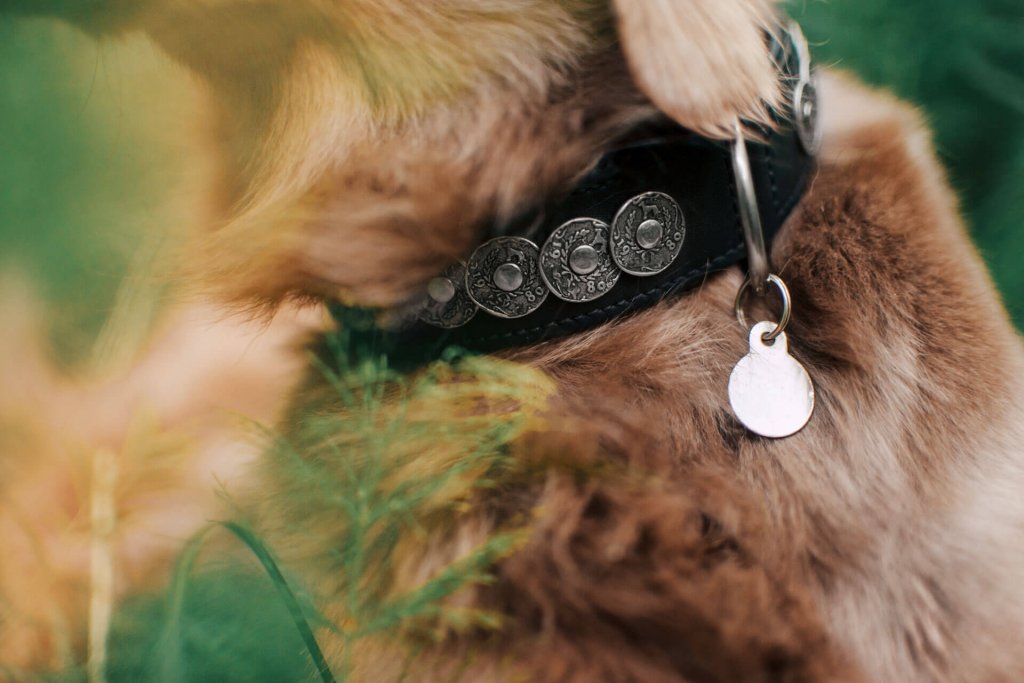 What info should appear on my dog's ID tags?
Along with legally required info, feel free to squeeze as much information as possible on the tag, as long as it's legible. Here are some ideas.
Phone number
Include a phone number that you are likely to answer. Your mobile phone is the obvious choice, plus a second phone number as backup. If your pet goes missing, turn your phone's ringer up to full volume, and turn off the feature that silences unknown callers. You won't want to miss the call telling you that someone found your pup!
Geographic area
Experts recommend listing only your city on the pet tag, not your complete address. You don't necessarily want a stranger to know where you live. Plus, if someone finds your lost pet, it's better for them to remain in place while you rush to their location (bring a spare leash, collar, and dog crate).
Microchip information
A dog microchip is a tiny device about the size of a grain of rice that is implanted under your pet's skin. This chip contains information about your pet along with your contact details. The chip must be read by a scanner, usually at a veterinarian's office or a shelter. You can add a tiny tag to your dog's collar that says "I'm chipped" so that anyone finding your pet knows that reading the chip is an option if you can't be reached by phone.
Dog Tracking Chip: What's the difference between microchips and GPS trackers for dogs?
Vaccination information
The rabies tag provided by your veterinarian should be attached to your dog's collar if required by law. The rabies tag is a signal to people who encounter your escaped dog that this pooch is vaccinated and well cared for.
Your name
Consider listing your first name only on the dog tag, right next to your phone number. There's no need to include your last name.
Medical conditions
Adding the phrase "I have medical conditions" to your dog's ID tags adds urgency for whoever finds your dog to return them to you as soon as possible. Include your vet's phone number in case your pup is found with injuries that need immediate attention.
Or add a Medical Alert tag which includes information about your pup's specific medical conditions.
Your dog's name
Experts are split on whether to include your dog's name on the tag. Some say that it could help the person who finds your dog to call the dog over and offer care. Others note that having your pet's name on the tag could encourage dog theft.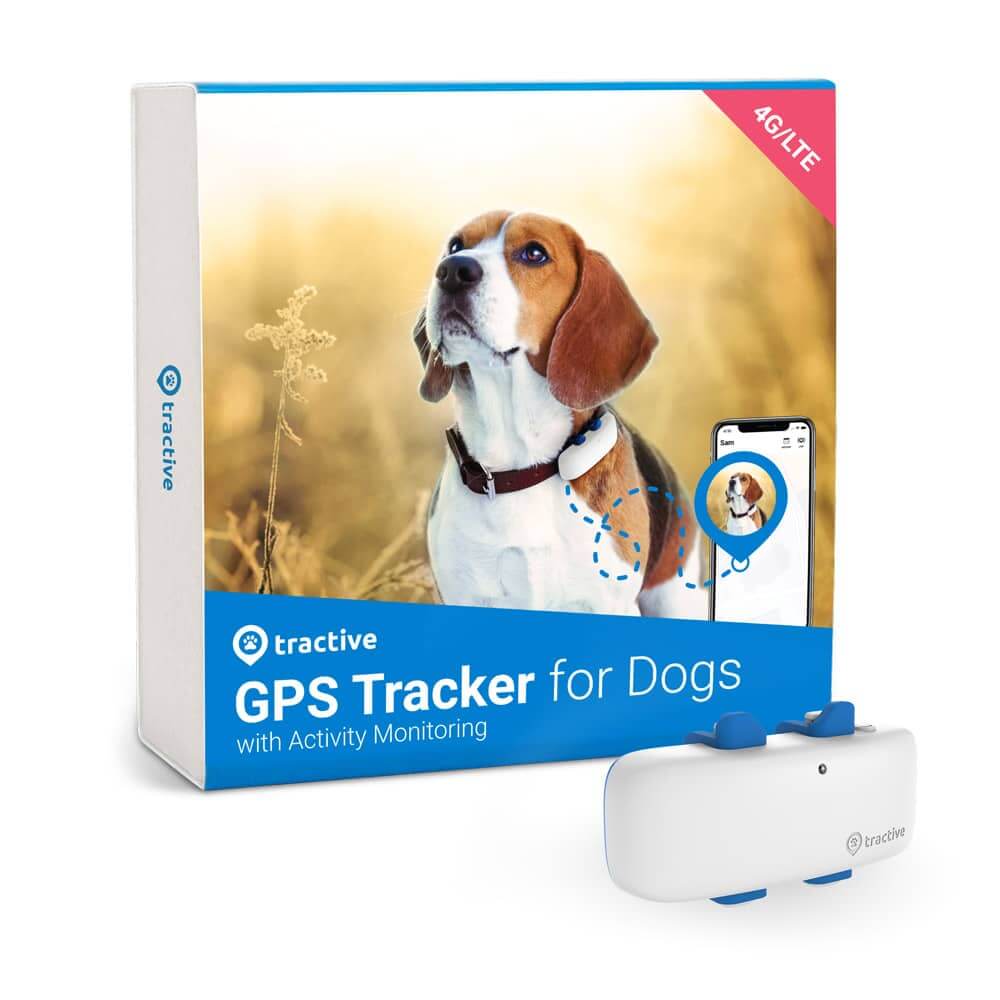 Always know where your dog is
Follow every step in real-time with unlimited range. Get alerts if they wander too far. Keep them happy & healthy with Wellness Monitoring. And let others – like walkers or sitters – keep an eye on your dog too.
What kind of dog ID tag is best?
Any type of dog ID tag is better than no pet tag at all. But you have lots of choices to suit your preferences and your pup's lifestyle.
Dog tags need to attach to something, usually a dog collar or harness. If you swap collars or harnesses often, consider making a set of tags for each collar or harness. Or buy clips that allow you to switch the entire set of dog tags to another collar or harness.
Custom engraved metal tags are readily available, inexpensive, and durable. Custom engraved plastic tags, which come in many colors, are another option, although they may get damaged more easily than metal tags.
Some pet parents dislike the jangling noises made by the metal pet tags that attach to their dogs' collars. You can purchase dog tag silencers to reduce the noise. These tiny plastic pouches are dog friendly and fit over the dog tags to eliminate jangling while still allowing the tags to be readable.
An alternative to jangling tags is a dog collar tag. Collar tags slide onto the dog collar and lay flat, creating a tidier look for your pooch. Another option is to have your information embroidered onto a custom-made dog collar.
Where can you get dog ID tags?
Major pet stores have dog tag engraving machines where you can create your pet's own custom dog tag in a matter of minutes. These engraving machines offer a basic, inexpensive way to keep your pet safe.
Of course, you can find all kinds of fancy dog tag options from many online retailers.
Work to prevent escapes
Preventing doggie runoffs is the first line of defense for avoiding a lost pet in the first place. Prevent escapes with a few simple steps:
Recall skills training: Teaching your dog to come when called is arguably the most important safety skill you can teach you pup. Training takes time and patience. You can learn basic training techniques at obedience classes, with books, or with videos online.
How To Teach Your Dog The Most Important Dog Commands
Keep your pup on a lead: Allowing your pup to run off leash increases the chance that they will get spooked or intensely interested in something, leaving you holding the empty leash as they dash away.
Secure dog fencing: If your dog spends time in the backyard, make sure your fences and gates are in good condition. Check out these tips for a dog-friendly backyard. Check for spots when your pooch could wriggle under the fence, and make sure that your gate latches securely.
GPS dog tracker: No matter whether your dog is an escape artist or a couch potato, a GPS dog tracker can be a lifesaver. With it, you can follow your dog's every step in the companion app to give your peace of mind that you can find your dog always.
You'll do almost anything to keep your pup safe and happy. Take the simple and inexpensive step of obtaining or updating your dog's ID tags to ensure that they'll always return home safely.