Dog walk flirting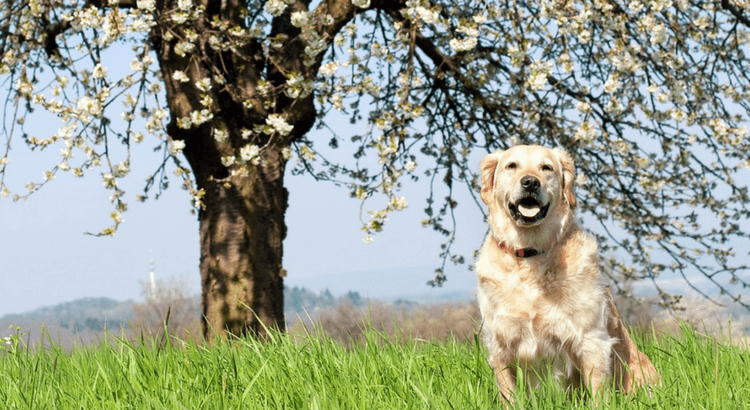 Spring is here. The days are getting warmer, the winter coat is packed away, flowers are coming out and love is in the air. For a single person it can be really annoying when everywhere you look all you see is couples. Cause let's face it, we do envy them a bit. Are you also a single dog parent looking for a bit romance? Have you thought about using your dog as wingman? Here are 8 reasons why dogs are the best wingmen. Are you ready for some dog walk flirting?
1. First of all, they're cute!
This is a no brainer. Dogs are cute! They're basically babies but without any of the baggage. Who won't just want to walk up to your precious little dog?
2. They get you out of the house
Your dog needs daily walks, so you have to get out of the house. And why not go for a walk where many people are. Then you can meet them… without Tinder.
3. Dogs break the ice
Approaching a cute stranger is nerve-racking, even for the most confident people. No matter how many times you rehearse your opening line, you're probably going to screw it up. But why should you also try to compete with a cute wagging tail? Just sit back, relax, and let your pup introduce himself.
4. They won't ruin the moment
We all have that friend who has no filter or who makes every situation a bit more awkward. Well, you don't have to worry about your friend butting in and making a stupid comment anymore! Dogs don't need any filter, because they're just perfect already. Dogs are loyal and luckily, they can't tell embarrassing stories about you.
5. They make you look good
Caring for a dog makes you look friendly, sensitive and easy to talk to. And if you style your dog with some cool accessories, the cute stranger might approach you to ask where you bought the collar or the cool GPS tracker.
6. Dogs have humor
They know how to be silly! They'll do the cutest, most random things, which will for sure make you and the cutie you're eyeing laugh. No need for awkward ice breakers any more.
 7. Dogs keep us fit
Your pup will get restless and destroy all your stuff if he doesn't get the proper amount of exercise. You have to get up and get moving! Remember that next time you're tempted to stay on the couch eating ice cream all day.
8. A dog will never steal your girl or guy
Haven't we all tried fighting with our friends over "who saw the cute girl or guy first?" Well, you don't have to worry about that with your furry companion. Maybe be a good friend though, and bring them a four-legged play date.