Dogs & Fireworks: How To Keep Your Dog Safe On The 4th Of July
4th of July - the day more dogs go missing than any other. But it doesn't have to be that way. Find out what you can do to protect and calm your dog this year and every year on the 4th of July!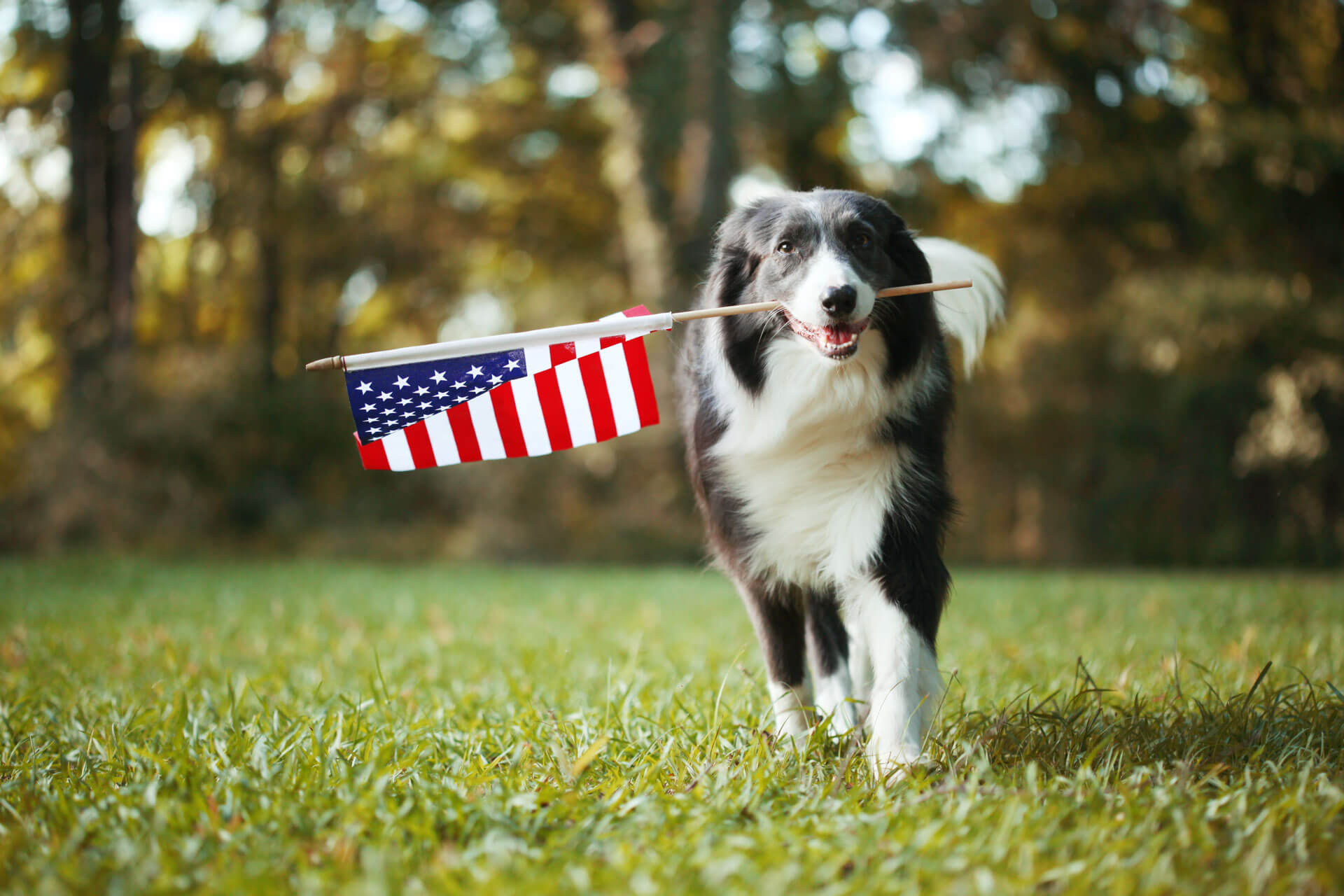 Celebrate, but keep your furry friend safe. That should be the motto of every dog parent on the 4th of July. While Independence Day celebrations are a joy for us humans – a chance to spend time with friends and family, enjoy BBQ, party hard – they can be a nightmare for our canine companions. Dogs and fireworks don't go well together, and your furry friend sure won't appreciate the loud lights as much as you. In fact, fireworks can cause anxiety in dogs. No wonder more pets go missing on the 4th of July than any other day of the year1. Good news is, there's lots you can do to keep your dog calm and stop them from running away – including getting a GPS dog tracker that could be a lifesaver.
Overview: Dogs and fireworks on 4th of July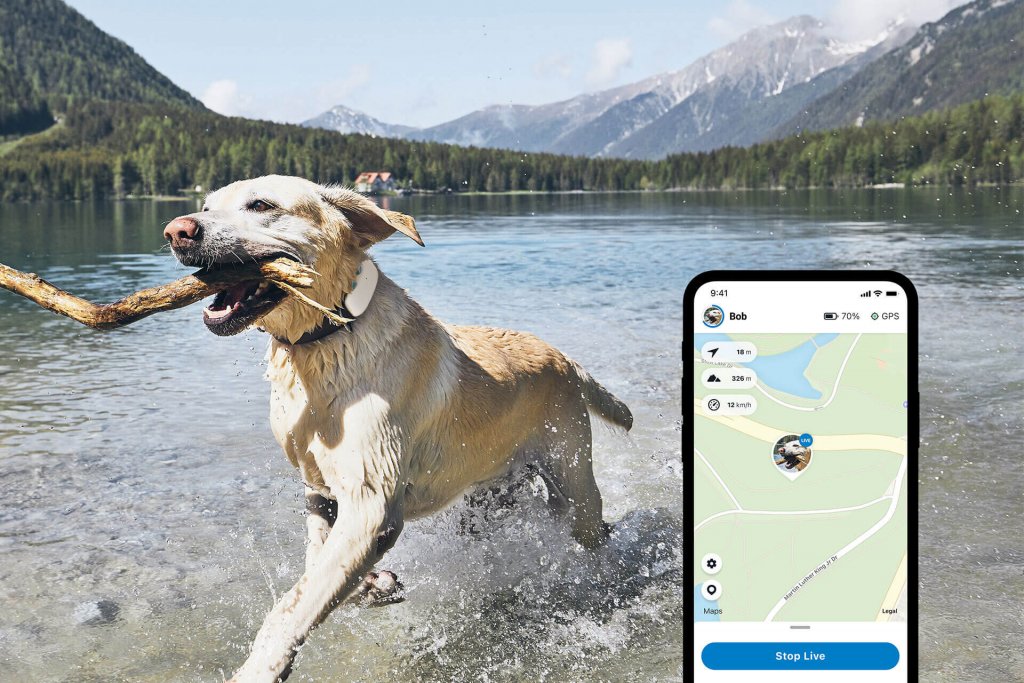 Dogs and fireworks: A dangerous combination
It's the 4th of July, and time for big beautiful fireworks. But unlike us, most dogs are not prepared for these unexpected loud noises. That makes Independence Day a particularly stressful holiday for dogs. Loud, scary noises can turn even the bravest dogs into scared puppies. Many dogs even run away on the 4th of July because of their firework fears. Some dogs may even be traumatized by the experience.
Why are dogs scared of fireworks?
Our furry friends are (for the most part) smart cookies. But when fireworks go off, they don't understand what's happening. They don't know that fireworks are a form of fun for us. Instead, they react to the loud noises and bright lights as a human would to missiles or bombs.
Most dogs will go into fight or flight mode – their brains picking up a threat to their survival, rather than seeing that fireworks are there for fun.
How to tell if your dog is afraid of fireworks:
Dogs experiencing fear caused by fireworks may show the following signs:
panting more than usual
trying to run away or hiding
shaking
pacing
wide, dilated eyes
barking, whining, howling or growling
ears facing backwards or sideways
shrinking away from the source of fear
Dog scared of fireworks? This device could save your dog's life
If your dog gets scared and you're afraid they may bolt due to fireworks, thunder or other factors, a Tractive GPS Dog Tracker can help you to keep an eye on them, locate and retrieve them immediately if necessary. One Tractive GPS user shares his experience with the device:
I purchased Tractive GPS when my Jack Russell started bolting after fireworks frightened her. It works really well in my area and can see exactly where she is when on walks and can relax when she is mooching around in the garden that I will be alerted if she goes outside safe zone and I will be able to track her if she bolts.

Gill, 5 star Trustpilot review of Tractive
Another dog lover writes:
Five stars is not enough!!!!! My husband and myself were walking our dog on a hill to the west of Glenfinnan in Scotland. She ran off, we suspect after deer, but we had no idea which direction she had gone in. She was missing for 15 hours (including overnight) so had obviously run a very long way. We were immediately notified on our phones and were able to walk to find her. The tracker had survived a very wet night out, was still firmly attached to her harness and still had a reasonably charged battery. The tracker undoubtedly was the key to finding her – it was (and is) worth every penny. Without it I am not sure we would have found her.

Kate, 5 star Trustpilot review of Tractive
Which dogs are most likely to run away on the 4th of July?
To help you better understand and take care of your furry friend, we put together some data on which dogs are the most likely to run away:
Male dogs are almost 20% more likely to run off than female dogs.
Dogs aged 0-4 are significantly more likely to run away than older dogs.
The following dogs are most likely to break out of their safe area: mixed breeds, Labrador Retrievers, Siberian Huskies, Beagles, and German Shepherds.

How to calm a dog during fireworks and keep dogs safe on 4th of July
Everybody loves a celebration. But 4th of July fireworks may terrify your dog. In fight or flight mode, a dog can easily get lost or injured. So it's important to keep dogs safe on the 4th of July, considering these tips:
Make sure they get plenty of activity. Take your daily walk with your dog (going even a bit further) to tire them out before the firework show and they may just be too sleepy to be scared.
Create a safe space for them indoors. Create a safe, cozy place inside for your dog to retreat, so that they feel good and safe. Have someone stay with them if possible.
If you have to go outdoors with your dog, keep them on a leash.
Make sure your dog has the proper ID (collar tag and microchip with your details up to date).
Get a GPS tracker for your dog and make sure they wear it the whole night, so they can be found immediately in case they run away.
Set up a Virtual Fence around your dog's safe area – so you will be alerted via your smartphone immediately in case they leave it.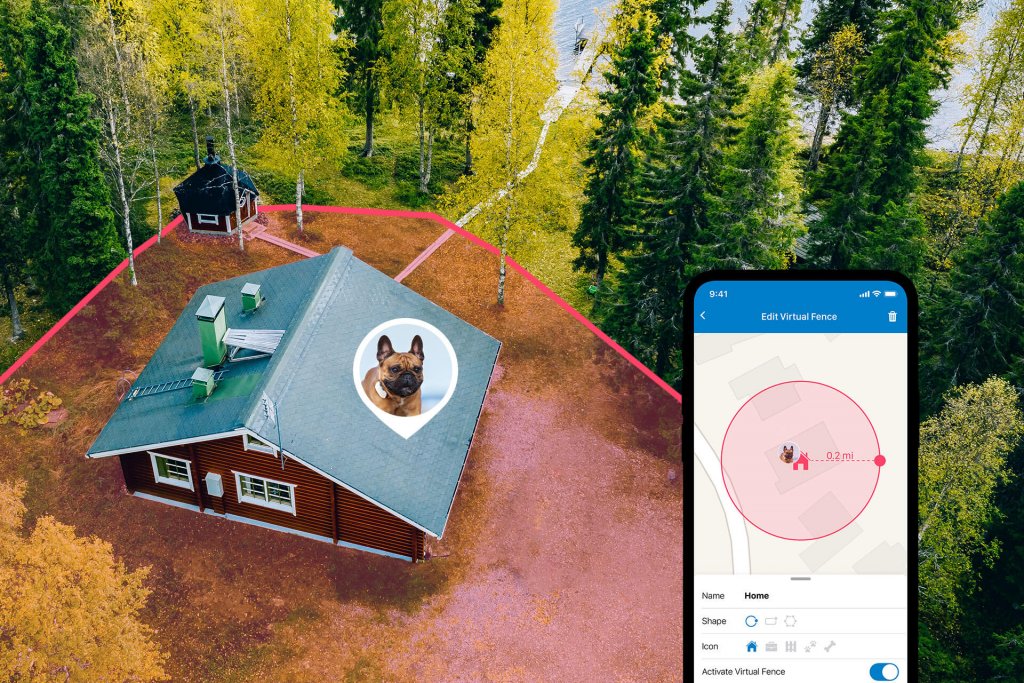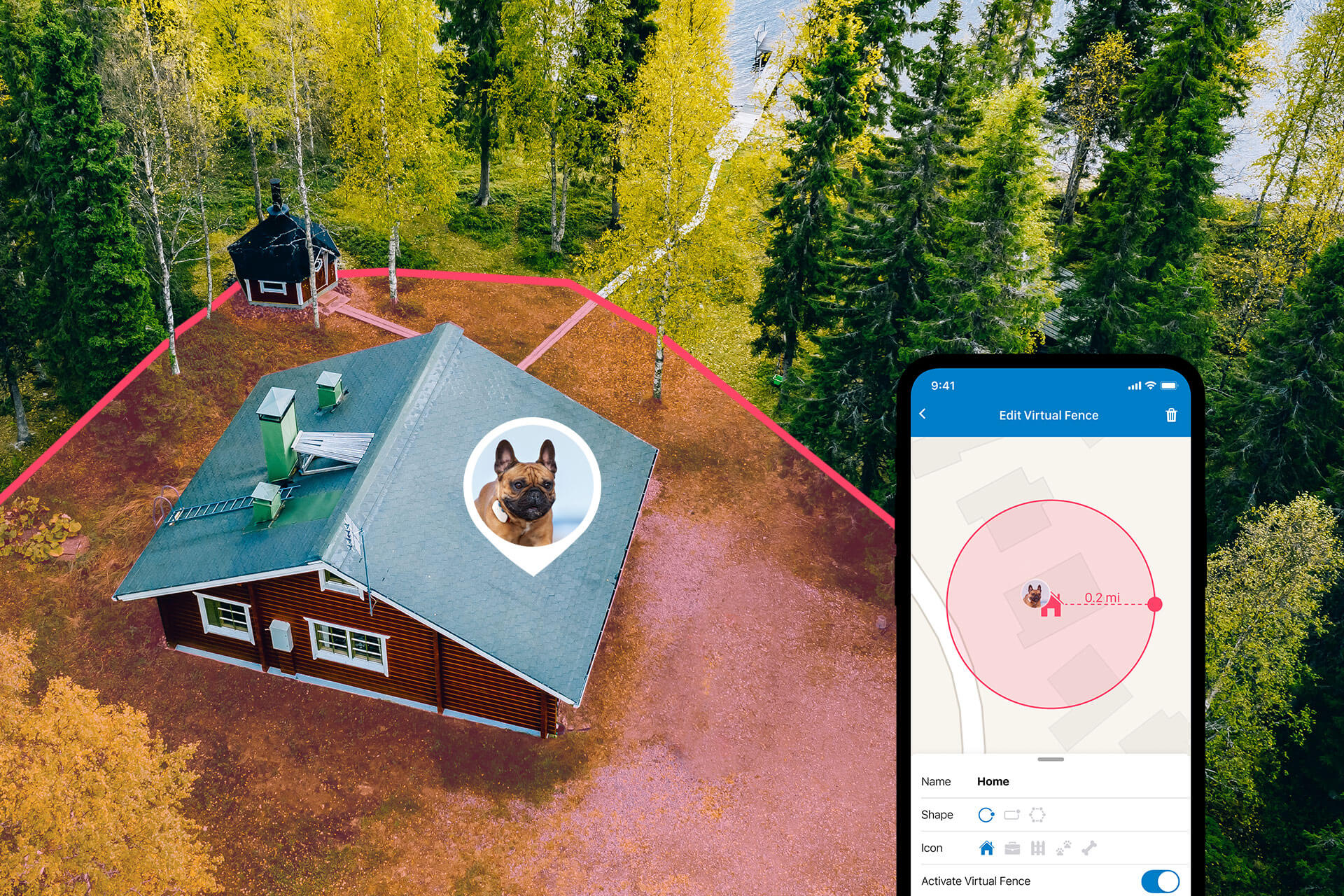 Stay calm and comfort your canine pal, by speaking calmly to them, petting, brushing or providing food.
Keep your dog away from dangerous substances which can be toxic to dogs. For example, chocolate.
Play soothing sounds for dogs, like white noise, or even better: anti-anxiety music for dogs. However, be careful not to play it too loud, as that might stress your dog out instead of calming them.
Always have enough toys for your dog to play with. If they have something fun to do, fireworks might be less scary.
Ensure there's plenty of water and food for your dog.
Give them a delicious diversion. Stuff a KONG toy with your dog's favorite wet food in frozen form. They'll happily spend hours having fun licking at it.
Try counter-conditioning to help desensitize your dog to the sound of fireworks.
If your dog is clingy, pet them to reassure them. If they prefer to be on their own, respect that too.
Use a Thundershirt on your dog. That's a snug vest built for helping anxious dogs calm down, and it's available at most pet stores.
Get advice from your vet or work with a trainer to help your dog cope with firework fears.
Last but not least, stay calm and relaxed yourself! In doing so you can transfer this feeling to your furry friend.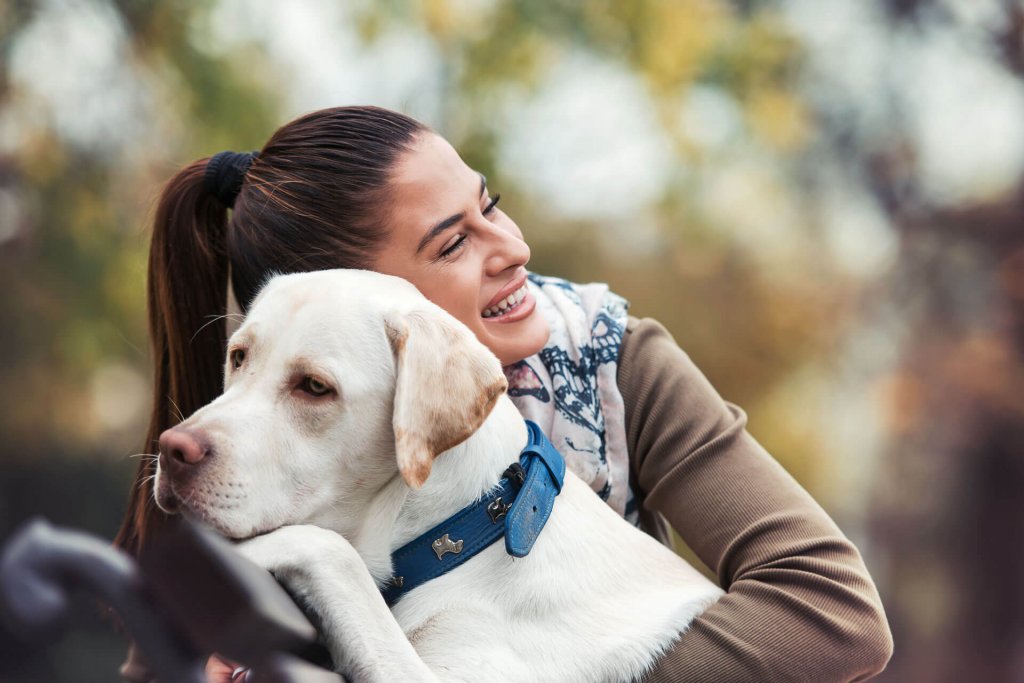 What can I give my dog to calm them down during fireworks?
Some dog parents have had success using natural supplements, like melatonin, to help calm a dog during fireworks. Visit your local pet store or vet for more information on safe natural remedies for anxiety in dogs. In many instances, the best solution is to address the root cause of fear in dogs, but supplements can be helpful to calm a dog in special situations.
Anti-anxiety music for dogs
Many dog parents swear by anti-anxiety music for dogs as a way to keep their buddies calm and happy on the 4th of July. So try playing the music in the video below for your furry friend, and let us know how it works for you to soothe 4th of July dog fears!
With this information about which dogs are most likely to run away, and how to keep dogs safe on 4th of July, you're ready! Just don't forget your GPS dog tracker and to consider how your dog is feeling and act accordingly. So stay cool, safe, and have a good 4th of July together with your furry friends! We wish you a happy 4th of July!
---
Like what you've read? Share it with your dog-loving friends and keep your dogs safe on 4th of July!