Good to know
5 Dog Christmas Gifts Your Furry Friend Will Love
Looking for that perfect gift for your furry friend? Look no further! Tractive's got 5 gift ideas, to shower your dog with love this holiday season.
Have you already bought Christmas gifts for family and friends? Don't forget your furry best friend! Our four-legged family members also deserve a special treat under the tree. If you're wondering what to get your dog for Christmas this year, then take a look at these great dog Christmas gifts. Thank your favorite four-legged buddy for being such a cuddly companion with these awesome Christmas treasures.
Dog christmas gift ideas
While you're brainstorming the perfect dog Christmas gifts for your furry friend, consider the following gift categories:
Toys
Comfort
Safety
Health
Relaxation
Toys can provide your dog with entertainment, physical activity, and mental stimulation, while comfort items like a new fuzzy blanket or dog bed will make your pup feel even more at home this holiday season. Or you can give the gifts of safety, health or relaxation – for example with nutritious treats, a GPS dog tracker, or even a dog massage! There are unlimited options when it comes to finding the perfect dog Christmas gifts; here are our favorite top 5 dog Christmas presents:
1. GPS dog tracker & activity monitor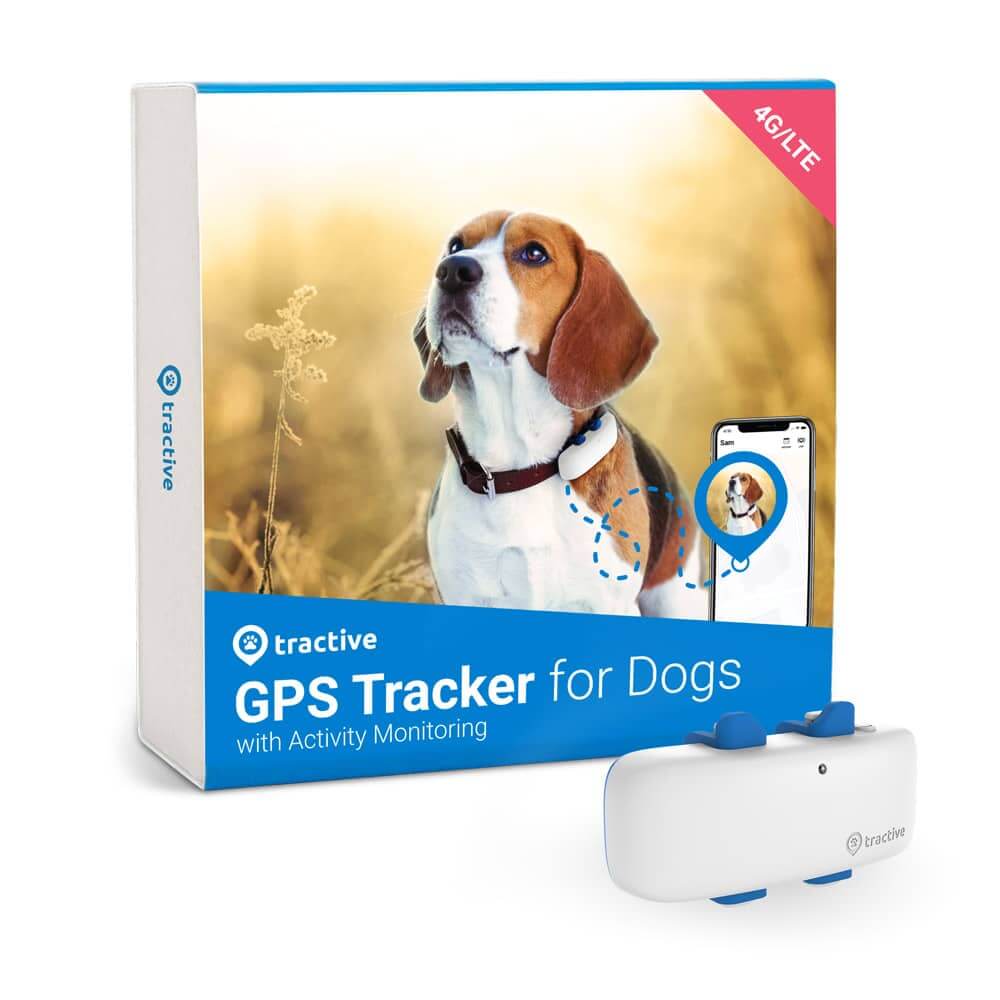 With the Tractive GPS Dog Tracker, you can keep track of your furry friend at all times. Attach the lightweight, pet-friendly device to your dog's collar and get peace of mind right away. You can view your dog's real-time location in the Tractive GPS app, and see where your dog has been hours ago. Need more reassurance? Turn on LIVE Tracking and follow your dog's every step with location updates every 2-3 seconds. Want to make sure your dog is safe and sound? Set a Virtual Fence around safe spaces like your garden and you'll get an alert in case they leave one.
Not to mention, the latest Tractive GPS trackers for dogs have built in Activity Monitoring features, which means not only can you view your dog's location, but also track your good boy or girl's active and rest minutes per day, calories burned and more. You can even compete with other active dogs in your neighborhood or around the globe with the new Leaderboard features.
Features of Tractive GPS include:
LIVE Tracking
Location History
Virtual Fences
Unlimited Range Worldwide
Acitvity Monitoring
Light & Sound
Tracker Sharing
100% Waterproof
2. Barkbox
For humans, BarkBox is a paw-picked box of fun toys and healthy treats. For dogs, it is the joy of a thousand belly scratches. All in all, Barkbox is a monthly box of dog goodies with the best all-natural treats and innovative toys to match a dog's unique needs. The Barkbox is filled with great Christmas gifts for dogs!
Chose from allergy friendly and heavy chewer boxes.
Sign up for 3, 6 or 12 months time-frames.
Get an extra month free on your BarkBox subscription by going to barkbox.com/tractive
3. Kong
The KONG Classic has been the gold standard of dog toys for over thirty years. The super-bouncy, red natural rubber toy is perfect for dogs that like to chew. Kong can help your dog get more playtime and healthy physical activity.
Perfect for stuffing with KONG treats
Unpredictable bounce for games of fetch
Recommended worldwide by veterinarians, trainers and dog enthusiasts
Made in the USA
Available in six sizes: XS, S, M, L, XL and XXL
4. Petcube
The Petcube Camera is a home wifi camera designed for pet owners. It features a wide-angle (138º) camera, a built-in microphone, a speaker, and a laser pointer toy. With a Petcube Camera, you can watch, talk to, and play with your furry friend from your smartphone. The Petcube App for iOS and Android also lets you share access to your pet with your friends, family or anyone within Petcube community.
5. Itch
If your dog struggles with fleas, Itch has the perfect dog Christmas gift for you and your furry friend. The Itch Flea treatment is delivered to your door at regular intervals so you can always keep your dog and home flea-free. It also works against lice and ticks. Since fleas can cause dogs a lot of suffering and majorly impact their well-being, we recommend to find a long-term solution to this problem with the help of Itch.
---
Did you like this list of dog Christmas gifts? What would you buy your dog for Christmas? From the whole team at Tractive, wishing you Happy Holidays!
Shop Dog Trackers