Good to know
Ten Ways to Celebrate International Cat Day
International Cat Day is almost here! Go all out for your favorite felines with the best World Cat Day ideas from the pet experts at Tractive ❤️
August 8th is International Cat Day or World Cat Day; that's right, a whole day, devoted to cats! 😍 A day to celebrate, love, and truly care for our feline friends' well-being. As the pet tech experts, we believe every day should be cat-urday and we're always excited to find and share new ways to connect with our kitties, cats, and other pets alike.
So without further ado, let's learn about International Cat Day and how we can celebrate our feline friends the best way we know how!
Why do we celebrate International Cat Day?
International Cat Day was established in 2002 by the International Fund for Animal Welfare. Since then, many other organizations, individuals, and nations have joined in the new tradition of honoring our feline friends. But why exactly celebrate International Cat Day? World Cat Day is an opportunity to:
take some time out to connect with our furry friends
commemorate the special bond between humans and cats
celebrate cats, for the love of cats (or just for fun) and
advocate for the well-being and safety of cats locally and worldwide
More Reasons to Celebrate Cats
Cats have been our companions for at least 9,500 years, and are currently the most popular pet in the world. Cats are a beloved member of many households around the world.
But a cat is so much more than a companion animal. Studies show that interactions with cats may improve health and reduce physical responses to stress¹. Having a cat in the household may also improve psychological health by providing emotional support to people suffering from depression, anxiety and loneliness.
What greater gift than the love of a cat? — Charles Dickens
This ability to provide companionship and friendship is one of the reasons why we celebrate our feline friends.
What day is International Cat Day?
Many countries, including the UK, celebrate the official International Cat Day, which takes place on August 8th each year. Some countries also have their own national cat day, including:
Japan: Cat Day, February 22nd
United States: National Cat Day, October 29th
Russia: National Cat Day, March 1st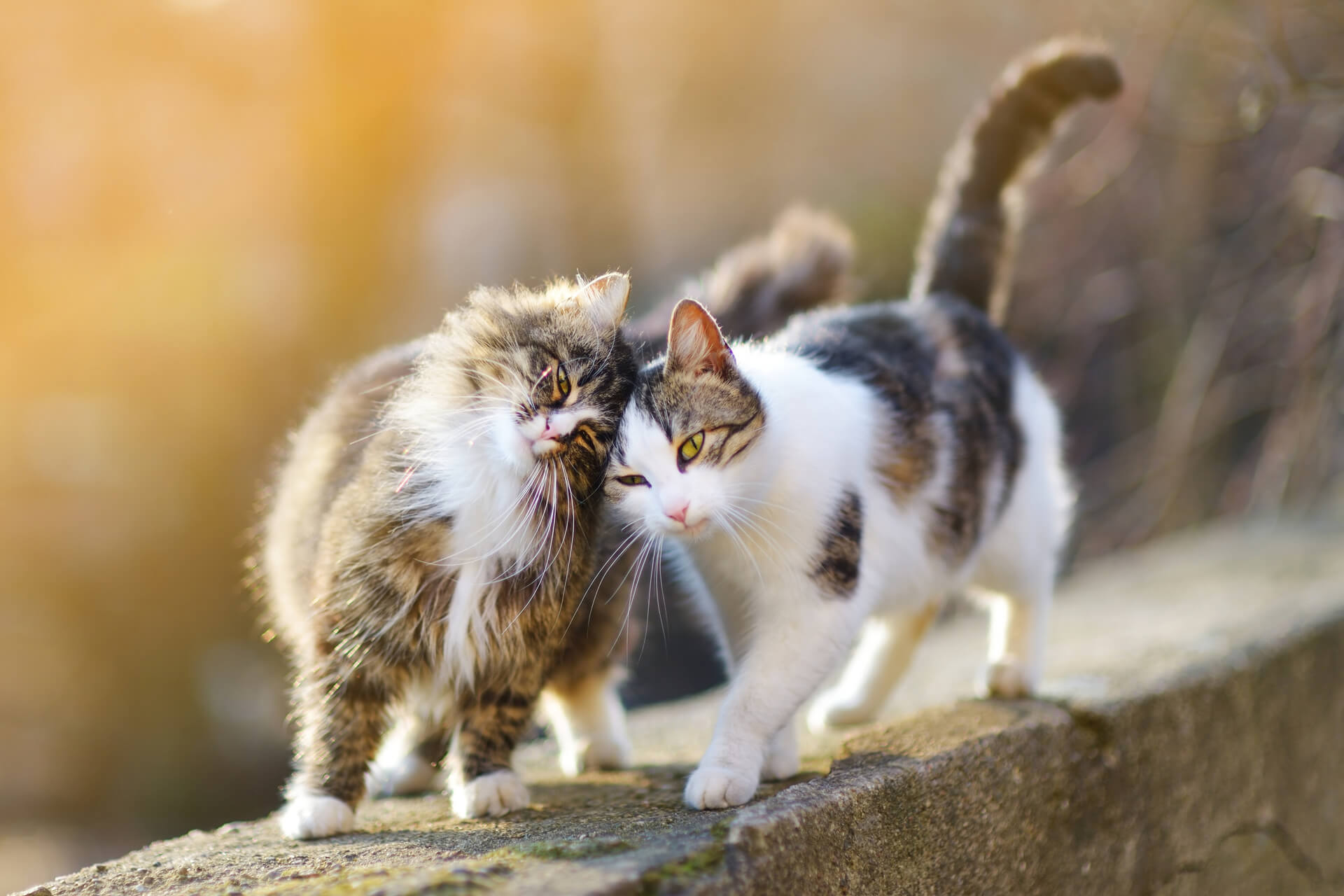 10 Ways to Celebrate International Cat Day
If you want to celebrate International Cat Day by doing something special for a feline, then check out the tips below.
1. Adopt a cat from your local shelter or cat rescue.
If you're ready to welcome a cat into your home and care for him or her, this is the perfect way to celebrate International Cat Day. By doing so you can provide a lucky cat with a lifetime of love and safety and perhaps even improve your well-being while you're at it! Before you adopt, read our checklist for first time cat owners.
Need more convincing? Learn about the many benefits to being a cat-parent.
2. Volunteer at your local shelter.
Your local animal shelter likely has plenty of cats and other animals that could use your support. Offer to play with the cats up for adoption, clean cages and litter boxes, feed cats, or anything else they need help with. You'll be sure to make plenty of feline friends in the process!
3. Bake some tuna cookies for your cat.
If you really want to spoil your feline, you can do so by making – or baking – her something special like these homemade cat tuna treats.
4. Invest in your cat's safety with a GPS tracker.
Keep your kitty safe with the latest technology – nowadays you can purchase a GPS tracker build specifically for cats, for under 50€. This is also the perfect gift to show your love for the cat of a friend, colleague, or family member. Check out what Mr. Pokee the hedgehog has to say about the GPS tracker from Tractive:
You can buy the GPS tracker for cats here. If you have multiple cats, you can keep track of all of them at the same time within the simple and easy to use Tractive GPS mobile app.
5. Buy your cat a fun new toy.
Whether you treat your cat to a new cat condo, bed, toy, or treats, she'll be sure to thank you with lot's of purring loving and cuddles. We love these eco-friendly cat products from Cats Will Play.
6. Give your cat some fun exercise by putting up some walls shelves specifically for him/her.
What cat wouldn't have fun climbing the walls of your apartment, exploring the ceiling, and hiding in a cozy spot out of sight? Plus, this might stop him from scratching your furniture or getting bored. You can buy ready-made climbing shelves for cats or get creative and make your own!
Want to know how active your cat is each day? Use the Tractive GPS Activity Monitoring feature.
7. Brush your cat to eliminate excess fur and hairballs.
Oh yeah, that's the spot! Spend some time brushing your kitty's fur to give her the pampering she really needs and deserves on International Cat Day (or any day).
8. Buy your cat a collar and tag with your name and number, just in case they get outside and happen to become lost.
If your cat is not already wearing a collar and tag, now might be a good time to make sure she's equipped! A collar tag can also deter a well-meaning neighbor from accidentally stealing your cat. You'll also want to be sure to microchip your cat and consider a GPS cat tracker as well, for full protection and safety.
9. Hire a professional pet photographer for a fun photo shoot.
If you really love your cat, what better way to celebrate International Cat Day than by making it official with a photo shoot? You can then share your purrfectly adorable photos on social media, to best celebrate World Cat Day.
10. Have an International Cat Day party and invite all your friends and their cats!
A cat-themed party? Cats mingling over tuna treats and toys? Where do we sign up?! Make the most of this special day by customizing it to you and your friends' favorite felines. Then send us a photo of the good time you had!
Let's face it: cats are our favorite companions, where would be without them? So in honor of all the wise and loving cats in our lives, we invite you to checkout the adorable video below, created by the rescue foundation Soi Dog:
---
How do you plan to celebrate International Cat Day? Share your day with us and share this article with a fellow cat-lover!
Shop Cat Trackers