Find your dog
Lost dog? Follow these steps to find your dog now!
Go through the checklist and follow our tips for finding your best friend fast!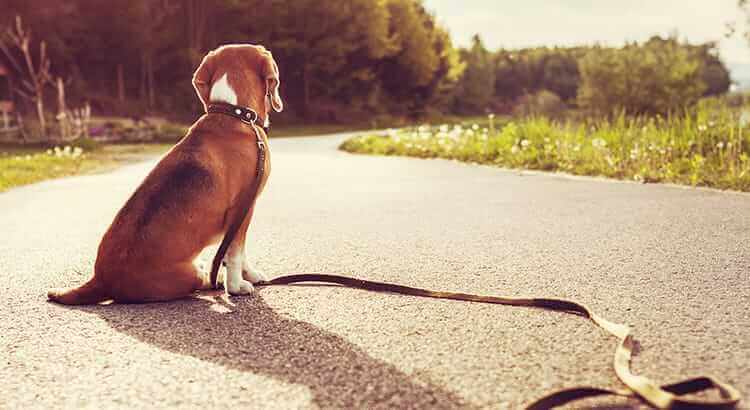 Have you recently lost your dog? Not to fear, you've come to the right place! We know how frightening it can be when you don't know the whereabouts of your favorite four-legged friend. (In fact, that's why we've created the Tractive GPS tracker for dogs.) But for now, get busy following the steps below so that you can quickly be reunited with your furry friend!
Hint: check out the most common reasons why dogs go missing before you start your search.
Step 1: Don't panic… keep calm
For many pet parents, a lost dog is the ultimate worst nightmare – so it's understandable that you may be feeling frightened or anxious right now. That panicky feeling you're experiencing means that your nervous system has detected a threat (losing your four-legged pal) and is preparing your body to spring into action – and that's a very good thing! However, if the panic and anxiety associated with a lost dog are experienced for too long, these states may ultimately be harmful to your own health and counterproductive to your efforts to find him or her. Above all, try to remain calm while you take the necessary steps to find your dog.
"How can I remain calm in times like this?", you ask? You can start by taking note of the facts below, which illustrate that there is a high likelihood that you will be reunited with your four-legged friend again soon. In order to ease your mind, we've compiled the following FAQs on lost dogs.
Lost Dog FAQs:
What percentage of lost dogs are reunited with their owners?

According to the ASPCA's national study on lost pets, 93% of lost dogs were found again and brought home safely.

If a dog ran away will it come back?

Dogs can rely on familiar scents – and when necessary travel long distances – to find their way back home. 16% of lost dogs manage to find their way back home (according to the aforementioned study).

How long can a lost dog survive?

Even our most domesticated furry friends are natural-born survivors and scavengers. A lost pet's instincts to find food and water will take over, and therefore, a lost dog can potentially survive months or even years on their own!

What are the chances of finding a lost dog within 24 hours?

The chance that you will find your dog again within the first 12 hours is 90%.
Now that you know the facts and have calmed your mind, you're ready to get busy finding your furry guy or gal and bringing them back home safely.
If your lost dog is equipped with a Tractive GPS tracker, great! With this, you can rest assured that you're one step closer to finding him or her. Be sure to do the following to locate and bring your dog home immediately:
Turn on LIVE Tracking via the mobile or web app (if it is not already activated).
Check the last known location of your dog in the app using the Location History function.
Inform your friends & family that the dog is lost so they can help you look for him.
Use the Tracker Sharing feature to allow friends & family to track the dog too.
Use the Find Mode to see if your dog is nearby.
Otherwise, move on to step 2 to locate your furry friend.
Step 2: Search for your lost dog
If your dog has not returned to you yet, it's time to take action to bring him or her home.
First, assess the situation:
Was your dog lost at home, or in an unfamiliar area?
Was your dog frightened away by something, or simply looking for a nice adventure?
Are there places or people nearby you know your dog may have gone to visit?
Are there dangers nearby, places where your pet could get stuck or in trouble?
How far do you realistically think your dog could have traveled in the amount of time he or she has been lost?
Good to know: By asking yourself these important questions and others, you can make your search smarter. And while you may have some ideas about where your dog is or what may have happened to them, be careful not to make assumptions which will narrow your search. Remain open to all possibilities. For example, you don't want to jump to the conclusion that your dog was stolen or attacked by a wild animal and give up searching, when in reality they are simply hunting for treats down the road.
Now, use our checklist below to search for and find your missing pup.
Checklist for finding a lost dog:
✓ Search the area where the dog was lost 

Search your immediate surroundings and the larger radius of where the dog was lost.

✓ Call your dog's name 

Call your dog's name clearly and calmly; you don't want to frighten your dog further by using an angry tone of voice.

✓ Ask others to help you search 

Ask family, friends, neighbors, or others nearby to assist you in the search. If a stranger finds the dog, ask them to call and inform you first before they approach the dog. An unknown person approaching a lost dog could make the animal more frightened.

✓ Make sure one person stays home

While everyone is out searching, ensure that at least one person stays home to receive your dog should he or she come back on their own accord.

✓ Keep your door open

If your dog was lost at home, or while staying at a friends house or holiday home, be sure to leave the house door and gate open, so that they can return home on their own unobstructed.
✓ Lure the lost dog in with his or her favorite items 

Since dogs can follow scents for miles, be sure to place their favorite blanket, bed, or chew-toy outside the front door of your house or somewhere else nearby. This will increase the chances that your dog returns home by following their scent-following instincts. It's important that this items has a familiar scent to the dog.

✓ Retrace your paths 

Revisit the areas you recently or frequently walk with the dog – you may find that they have returned to these familiar areas in their search for you.

✓ Ask the locals if anyone has seen your dog 

While you are searching the area where your dog was lost, ask people you come across if they have seen the dog lately. In addition leave your phone number with them in case they do find or see the dog.

✓ Expand your search 

If you still have not located your dog, expand your search to the wider area or neighborhood.
If you've followed the steps above and have not located your lost dog yet, it's time to report your dog missing and check with the local authorities in your area.
Step 3: Report your dog as lost or missing
There are several ways you can report your dog as lost and intensify the search for them. We recommend taking the following steps to alert your local community of the lost dog:
Post lost dog flyers around your neighborhood
Make and print paper flyers with your dog's information that you can post around your neighborhood or the area where the dog was lost. Use neon paper if possible so the flyer will be more visible. A good lost pet sign includes:
Description of the dog, including any special/recognizable features
A photo of the dog
Collar tag's details
Last known location
Microchip ID number
Your contact details
Tip: To help, we've created a free lost dog poster template to download and use immediately! Download here: Free Lost Dog Poster Template
If you want to take this one step further, try car tagging as a means to help inform the community of your lost pet.
Alert your social media networks
Announce on your social media networks that your dog is missing – include all the information above and share the post in any relevant Facebook groups for lost/missing dogs in your area.
Contact local pet authorities
There are multiple groups or organizations in your area which should be informed in the case of a missing dog. First of all, inform your vet (especially if your dog is microchipped) – that way they will be sure to inform you as soon as possible in case someone finds your dog and brings him to the vet.
Call local animal shelters, pet rescue centers, and other pet organizations in your area to report your dog missing and to see if anyone has already turned your dog in to one of these facilities.
Lastly, check to see if your town or city has a 'missing pet' register. You can also register with the National Pet Register if your dog was lost in the UK.
Consider alternative options
You can also consider putting an ad in your local newspaper or radio to increase awareness about the situation and increase the likelihood of someone helping you to find your lost dog.
Most importantly…
Don't give up! It can be easy to get discouraged if your pet is missing for any significant amount of time. But many worried pet owners like yourself have been in your shoes and were eventually successfully reunited with their beloved dogs again. No matter if it takes hours, days, weeks, or months, do not lose hope that you can and will find your dog someday.
How to ensure that your dog is never lost again:
Understandably, you'd probably like to avoid this situation and prevent your dog from ever getting lost again! So be sure to do the following, to prevent your dog from getting lost (again):
Ensure your dog is always wearing a high quality collar with a dog tag that contains your phone number and/or address.
Microchip your dog and additionally equip him with a GPS tracker – since these are not the same thing but are both essential for any pet owner.
Take frequent walks with your dog so that they get enough exercise and satisfy their curiosity and adventurous side.
Keep your dog restrained in a special dog seat or cage during car rides.
Check your gate or fence regularly for weak spots where he or she could possibly escape.
Take photos of your dog so that you will have them in case he or she goes missing.
The best case scenario for lost dogs
We hope that by following steps 1, 2 and 3, you managed to bring your beloved doggy back home. In an ideal scenario, your dog would always be wearing a GPS dog tracker, which would allow you to locate them within seconds of them getting out of your sight. The Tractive GPS tracker – a simple device which can be attached to any dog collar, and comes with it's own app to help you locate your dog anytime – offers the following features:
Real-time, LIVE Tracking – always know the location of your furry friend.
Virtual Fence – so you can be notified immediately as soon as your dog leaves a predefined safe zone.
Location History – see where your dog has been over the last 24 hours and beyond.
Family Sharing – share your dog's tracker with friends, family, and the dog-sitter, so everyone can keep an eye on them.
Light & Sound – activate these features to help you find your dog when he's out of your sight.
Activity Monitoring – keep track of your dog's fitness and activity levels!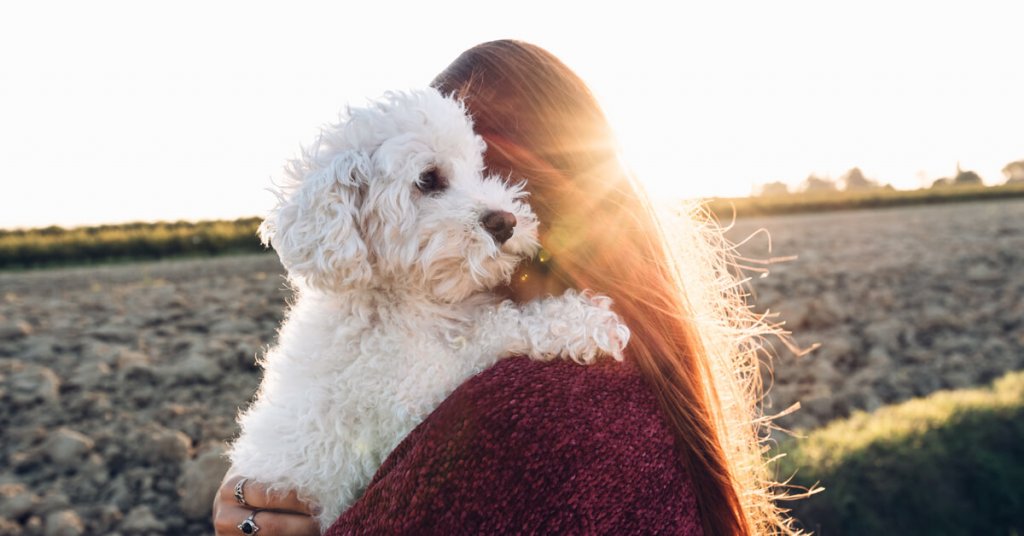 Visit the Tractive online shop to view all available Tractive GPS devices or sign up for the Tractive newsletter to receive more helpful information like this, plus special offers from Tractive. In the meantime, we're wishing you all the best from our family to yours!
Never lose my dog again