Good to know
Lost dog? Don't miss the 3 most effective steps towards a happy end!
Losing a pet is a very stressful and scary situation and probably every pet owner's...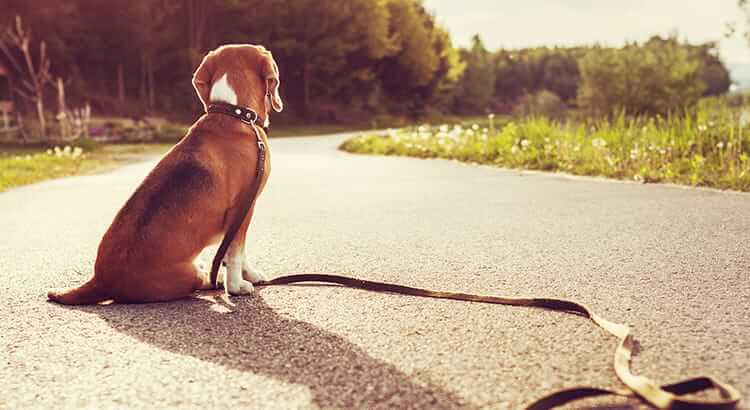 Losing a pet is a very stressful and scary situation and probably every pet owner's worst nightmare. But, there is no need to worry anymore. Here are the 3 most effective steps to reunite with your best friend as soon as possible.
According to a study about Lost and Found Pets, 14% of dogs and 15% of cats were lost at least once in the past five years. Of those lost pets, 93% of dogs and 75% of cats were found again and brought home safely.
1st step: Be patient!
If your beloved dog won't come when called, or stays out longer than usual, do not panic. Not all delays mean that something is wrong. Maybe your dog found something interesting or got distracted somewhere. Let time pass without stressing. Your dog will come home as soon as he is done exploring. We suggest that you keep your doors open and maybe take a walk around garden calling for it. Be patient and don't scream. If you do so, you might scare your dog as he/she does not recognize your tone of voice.
2nd step: Look for your lost dog!
Have you already followed step 1? Is your pet still not home? Then go to step 2 immediately. It is now time to ask for help. Ask neighbours, family or friends (people that are well familiar with you and your dog) to help you search. Walk around the neighbourhood and call your pet's name. If needed, go a bit further than your normal dog walk route and ask in shops or restaurants. However, a member of the family, or a friend, should stay at your home in case your dog wanders back home alone.
3rd step: Report the loss of your dog!
If step 2 didn't bring you a happy end, it's time for step 3. Print and pin some old-but-gold lost pet signs. This method is quite simple but very effective. Do not forget to include all relevant pieces of information when writing them. Ideally, a good lost pet sign includes:
Exact pet's description: a special sign, or a special feature can trigger the recognition easily
A pet's picture
Collar's tag details
Last reported position
Chip number
Your details that your knight in shining armour can contact you
Inform kennels and NGO organizations in your neighborhood or town about your missing pet. You can also ask your vet to help you spreading the word. Some local municipalities offer "missing pets" services as well, go and get some information.
A happy end
What a relief! By following step 1, 2 or 3 you managed to bring your beloved pet back home. Once again you can, but what nightmare! I bet you do not want to live this again. To avoid such horrible experiences, there are actions you can take now. One, is equipping your pet with a GPS system like the Tractive GPS Pet Tracker. Search Tractive gives all pet owners peace of mind!
Here's a bit information about the Tractive GPS device:
Locate your pet in real time
Define a radius – a virtual fence. If your pet leaves the zone, you will be informed immediately on your smartphone
Follow the path of your pet the last 24 hours
100% waterproof
Integrated Light
The Tractive GPS device available in different colours and special editions. You can use the Tractive GPS device for all your pets. Visit the Tractive online shop and get more information about this life-saving gadget. With the Tractive GPS device you will never lose your pet again!
---
Have you ever experienced the loss of a pet? Do you want to share your story? Then write us a comment in the comment field below. Thank you!
More interesting Articles