Good to know
Dog Tracker Chip: What Are Dog Microchips vs GPS Trackers?
Is there a dog tracking microchip? What can microchips and GPS trackers do exactly? Get the facts to keep your dog safe!
Let's face it; there are often many misconceptions when it comes to the products that are available for our furry friends. Specifically, regarding GPS tracking devices and microchips for dogs.
Two common misconceptions are 1) that GPS trackers can be implanted into dogs and other pets and 2) microchips are available which offer GPS tracking capabilities. In this article, we will take a closer look at why these are in fact, myths, and clarify the important distinctions between GPS dog trackers and microchips for pets.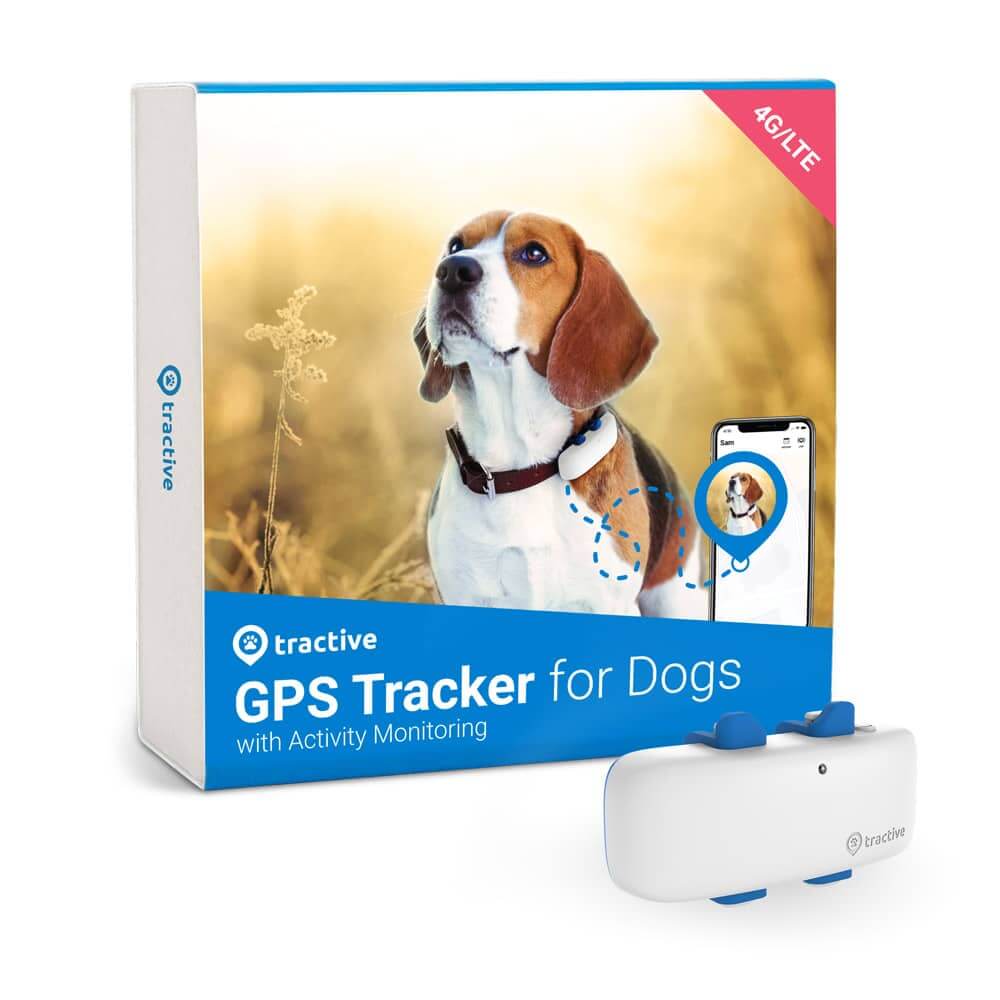 Always know where your dog is
Follow every step in real-time with unlimited range. Get alerts if they wander too far. Keep them happy & healthy with Wellness Monitoring. And let others – like walkers or sitters – keep an eye on your dog too.
Can you track your dog with a microchip? The myth of the dog tracker chip
If you are like many loving dog parents, you have likely considered all possible options when it comes to keeping your dog safe. You've heard about microchips as well as GPS dog trackers and thought; it must be possible to combine these two into one, to make the perfect gps tracking chip for dogs!
As the leading expert in wearable pet technology, we certainly agree that this would be the ideal solution for keeping our furry friends safe and sound. However, it's important to be aware, that at this time, there is no such thing as a dog tracker chip that combines both a microchip and GPS tracker into one.
There is no such technology which combines both a microchip and GPS tracker into one.
It is not possible to implant a GPS tracker under the skin of a dog at this time and current microchips for dogs do not offer GPS tracking. The following infographic illustrates the differences between these two types of technology, which are explained in further detail below:

How much is a GPS microchip for dogs?
Microchipping your dog can cost anywhere from $0-$70, depending on where you live and where you have the procedure done. Some organizations like such as Blue Cross in the U.K. offer the service for free, since dog microchipping is mandatory there. But remember, the common microchip for dogs does not contain GPS technology and you won't be able to track your dog with it.
On the other hand, you can buy a GPS dog tracker for $49 + subscription fee and track your dog anywhere, anytime.
Microchip for dogs: a simple identification chip
The microchip for dogs is a radio-frequency identification (RFID) implant¹. As this name suggests, the chip is used for identification purposes only. It's composed of a tiny, electronic chip, each of which carries a unique identification number. Enclosed in a glass cylinder, about 11-14 mm long and 2-2.3 mm thick, the chip is about the size of a grain of rice. Microchips weigh roughly 0.025 grams.
⚠️ Microchips are not big enough to contain hardware for GPS or another localization technology at this time.
Microchips only work in cases where a dog who has been micro-chipped is lost and then found and brought into a vet. Vets can identify the owner of the dog by using a scanner which reads the microchip ID. The chip ID is linked to the owner's contact information and registered in a microchip database.
If your contact information is not kept up to date, you will not be able to be reached in the event that your lost dog is reported found. Ideally, the information linked to the chip ID should be kept up to date, so that in the event that your dog is brought into a vet, you can be contacted and pick up your dog.
Micro-chipping has become a common practice and is now legally required in many countries. The advantage of the microchip is that it provides a permanent and safe solution for identifying your dog.
Can a microchip help me find my dog if they get lost?
Unfortunately, microchips are extremely limited in their use. The only possible way to make use of a microchip is for someone to find your dog, bring them to a vet and read the chip. While you are on the search for your missing dog, a microchip for dogs is of no help. In this way, microchips are of little use in retrieving your lost dog.
While you are on the search for your missing dog, a microchip for dogs is of no help.
Therefore, depending on a microchip to reunite you with your lost dog is not optimal when you need to act fast to find your beloved furry friend. Luckily, GPS dog trackers provide the solution to safely track and retrieve your lost dog in real-time.
GPS dog tracker: real-time tracking device for lost dogs
Unlike a microchip, a GPS tracker allows you to track your dog in real-time, so you can find your dog immediately, should they ever go missing.
How does it work?
A GPS tracker contains a GPS antenna and other important hardware that allows the device to locate itself anywhere in the world using GPS satellites. The calculated location coordinates are then sent from the tracker to the Tractive servers and to the Tractive GPS app on your smartphone with the help of the local cellular network – just like sending an SMS. For this reason the tracker works over any range, in over 150 countries worldwide, and requires a subscription plan.
🛰️ GPS trackers, unlike microchips, allow you to track your lost dog in real time; dramatically increasing your chances of retrieving your runaway dog.
The Tractive GPS Dog Tracker is one of the most popular and best-selling GPS trackers for dogs around the world. The tracker offers dog parents the possibility to track their beloved canine family members in real-time using the LIVE Tracking feature. As a result, you can view the location of your dog, track, and retrieve them anytime your dog is wearing the GPS tracker.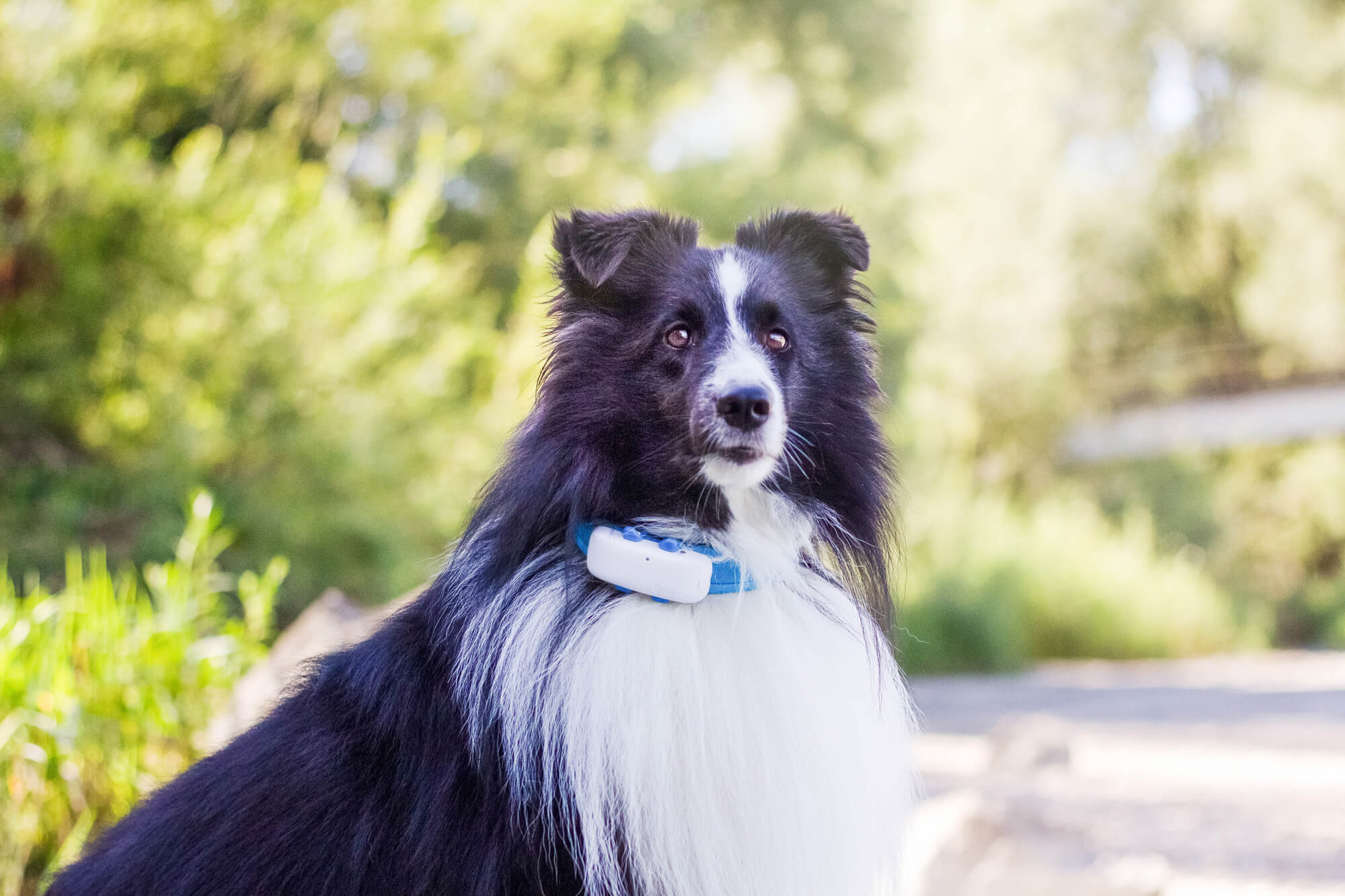 The tracker can be easily attached to your dog's collar or harness using the included mounting clips. Below are some additional features and characteristics of the Tractive GPS tracker for dogs:
Real-time, LIVE GPS Tracking – with location updates every 2-3 seconds
Virtual Fence – get notified if your dog leaves the safe zone
Wellness Monitoring – keep track of your dog's activity and sleep stats
Location History & Heatmap – see where your dog has been & where they spent the most time
Comfortable, small & lightweight – fits collars and harnesses of most sizes (up to 1 inch wide)
Light & Sound – activate the LED light or buzzer to help you find your dog in the dark
Worldwide tracking & unlimited range – for the price of a cup of coffee per month
100% Waterproof – adventure-proof, too
Durable & shock-resistant
Family & Public Sharing

– let trusted friends and family track your dog

Find Mode

– find your dog even at close range or indoors

Power Saving Zone – connect your home's Wifi so the battery lasts even longer
Alexa compatible
Get a Tractive GPS Tracker today or visit the Tractive Help Center to learn more about the features above.
Tractive GPS for dogs: a life saving technology
Dog owners around the world are taking advantage of the latest GPS tracking technology to keep their dogs safe. In the post below, one dog owner shares how the Tractive GPS Tracker saved their dog's life when she had fallen into a dangerous situation:
Summary of differences: dog tracker vs. microchip for dogs
In summary, the main differences between GPS dog trackers and microchips are outlined below:
#1: Function
Despite common belief, GPS trackers and microchips serve two completely different functions. A microchip allows dogs who have been taken to a vet to be identified according to their microchip ID number. A GPS tracker allows you to actively locate your dog in real-time.
#2 Hardware
To provide the above described functions, GPS trackers and microchips rely on different hardware components, each used for unique purposes. A microchip only has the simple function of providing an ID number that can be linked to your dog. It's therefore composed of only a tiny, electronic chip enclosed in a glass cylinder. GPS trackers offer all different kinds of features to help you locate your dog. Necessary components of a GPS tracker include a GSM module, GPS antenna, LED light, loudspeaker, battery pack, and SIM card.
#3: Size
As a result of the above mentioned functions & hardware components of each device, the size of microchips and GPS trackers varies greatly. Containing only an electronic chip that can be read by a RFID scanner, microchips are about the size of a grain of rice. In contrast, GPS trackers must be big enough to include the above-mentioned hardware. As a result they have dimensions of about 72 x 29 x 16 mm and weigh 30 grams.
Considering all this, GPS technology does not exist in microchip form at this time.
What do I need to keep my dog safe?
Losing your dog can be a scary experience. To ensure that your dog is never lost again, we recommend using all of the following:
Identification collar tags with your name and phone number clearly visible.
GPS dog tracker, which will allow you to track your dog in real-time, anytime they leave your sight.
Microchip implant for identification purposes.
This way, your furry friend will always be by your side!
---
Did you learn something new? Share this valuable information with another dog parent today!
Shop Dog Trackers