Puppy or adult dog? Find out which dog is right for you!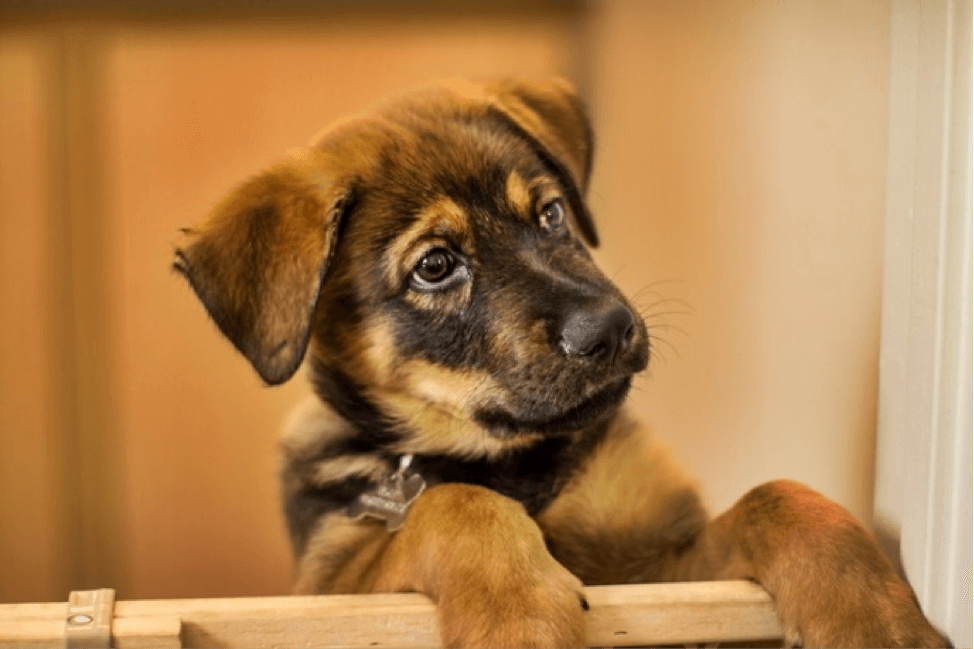 Jordan Walker's passion for animals and expertise in pet care enabled him to be the main content curator for Coops and Cages. In this article, he talks about the most important considerations when choosing between puppy or adult dog.
Dog ownership is a big responsibility and not always just a walk in the park. The future of your pet depends entirely on you, so if you're planning to adopt a dog, you have to know that it will take time, effort and patience to be a good pet owner. There are a few things you need to consider before adopting a pet. Of course it always depends on type, breed and age you're planning to adopt, but I general you should consider the following:
First of all, you have to figure out if you want to adopt an adult dog or a puppy. Both options have pros and cons, so figure out what fits you best before you make a decision.
Take time for pet care
Just like babies, puppies need a lot of time and care. Your baby dog has the potential to grow into a wonderful dog, but in the beginning he's just a little pup who needs you to look after him. Puppies need a lot of attention and care, and they depend on you for food, shelter, love and protection so that they can grow into happy, healthy and intelligent adults.
The most difficult time is always the first few months where puppies need constant supervision and an adequate amount of daily physical and mental stimulation. But, with patience and hard work, they can easily learn basic things like house rules, obedience and other general behaviors. Additionally, they can also be trained to go out when they have to do their business – but you have to be consistent. When you have the time and energy for this, you'll be able to handle the most challenging times during your dog's development. And, then you are ready for a puppy.
For people with hectic schedules and limited time, an adult dog might be a good option. Unlike puppies, they may have been trained previously and, therefore, already know some basic skills and good behavior. In addition, they require little supervision and may even be able to adapt easily to the new environment, only with a little help and guidance from you as owner.
Know the pet's health history
Most pet owners know that caring for a sick pet can be tough and costly. As for puppies, they may have weaker immune systems, compared to adults, as they are still just babies. As the owner, you can't predict their health and it's almost impossible to determine ahead of time whether they'll develop any diseases.
Although many diseases can be cured, pet owners always have to take preventive measures to ensure that your pup stays healthy, including vaccines, balanced and healthy diet, exercise, dietary supplements and routine checkups with a veterinarian. These preventive measures should help you keep your dog safe and healthy.
As for adult dogs, you can obtain a medical and behavioral history from the previous owner and have an actual overview of the health status. This information can be very useful when choosing an adult dog
Consider your home and lifestyle
Is your home suitable for training and raising a puppy? If your answer is yes, then a comfortable space for pet care and home training will be required. As mentioned, puppies need a lot of attention and care, and during their first few weeks of life they depend on you. Therefore, it would be best if you, in the beginning, have the possibility and time to be at home most of the day.
Most adult dogs can easily be taken to other places since most of them have already mastered leash training. Some are even used to socialize with people and other dogs. An adult dog can also be left home alone in their crate or kennel without causing any trouble.
Pet care experience is vital
Your experience with pet care is one of the most important things when it comes to raising a puppy. The efforts needed when raising a little puppy can be complicated and demanding. Therefore, first-time pet owners are usually advised to get an adult dog. However, if you're familiar with the basics, and have the confidence and energy to raise a puppy, you should go for it and reap the rewards of having a loyal companion.
Now that you're aware about the things to take into account, the decision is yours to make. There is no need to worry about adult dogs not being able to bond with you as new owner; you can still bond with them as long as you give them attention, and proper care.
Author: Jordan Walker

Jordan is the lead content curator for Coops And Cages as well as a couple of other pet-related blogs. His passion for animals is only matched by his love for 'attempting' to play the guitar. Catch more of him on Twitter: @CoopsAndCages.