Good to know
Snow-Loving Dogs
Winter is here and it's time to bring out the doggy boots, and cold-weather gear to make those chilly walks more comfortable for your dog. But some breeds aren't feeling uncomfortable in the snowy weather. To them, it's the most wonderful time of the year.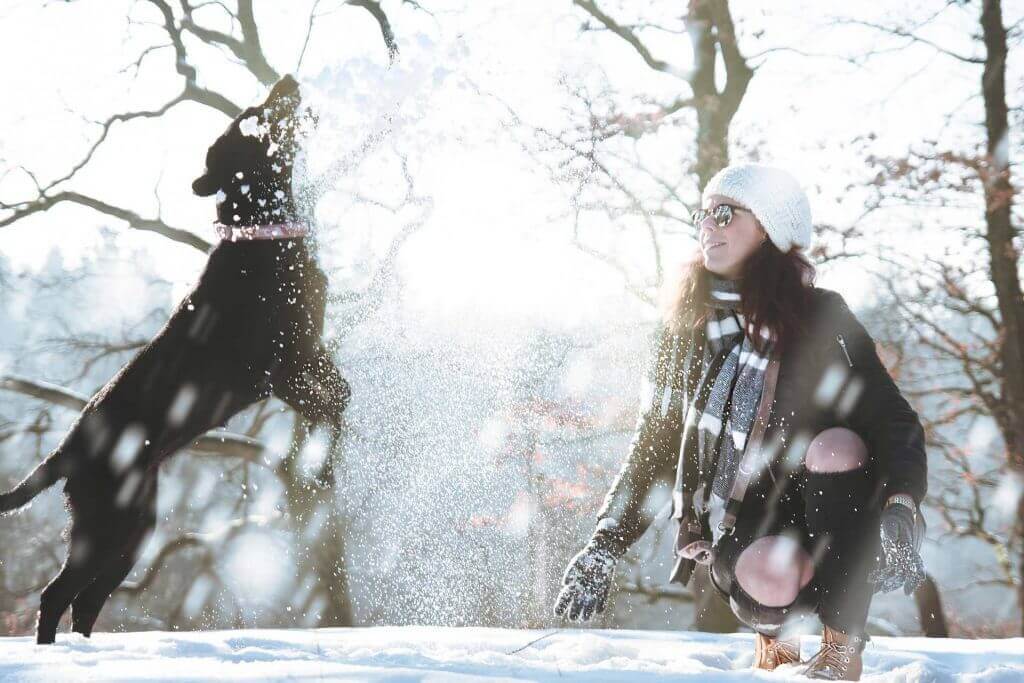 Winter dogs are dog breeds who are not scared about the winter. On the other hand, winter dogs were built for chilly weather and snow. That's why they can't wait to get outside and enjoy the winter months! But if you own a winter dog, that doesn't mean that you shouldn't take the right precautions in order for him to enjoy the cold weather trouble-free. So: Here's what you should know…
Winter Dogs? Safety First
If your dog loves winter and snow you should let him enjoy this chilly weather. But what happens when you let your dog off-leash? Your dog may get overexcited. Because he loves playing and rolling himself in the snow, he may not be able to foresee dangers. This is why it's always advisable that you have a closer look at your dog whenever you are out in the snow. A good way to be safe and let your dog play trouble-free is getting your dog a Tractive GPS. This GPS device allow you to keep track of your dog's positions and it's perfect for all winter adventures.
Winter Dog Breeds: Who are they?
Your lonely snow days are over if you have one of these furry, snow-loving dogs by your side:
Alaskan Malamute
Bernese Mountain Dog
Labrador Retriever
Siberian Husky
Greater Swiss Mountain Dog
Leonberger
Newfoundland
St. Bernard
Tibetan Terrier
Old English Sheepdog
More snow-loving dogs…
Prep the paws
No matter how much your dog loves the snow, winter can be a tough time for a dog's paws. Exposure to winter's dry, cold air, chilly rain and snow can cause chapped paws and itchy  skin. Learn how to protect your dog's paws from winter and snow by following these basic paw protection tips!
---
Like what you've read? Share it!
Never lose my dog again