Good to know
Take Your Dog To Work Day!
Friday 26th of June is TYDTW Day – aka Take Your Dog To Work Day! TYDTW...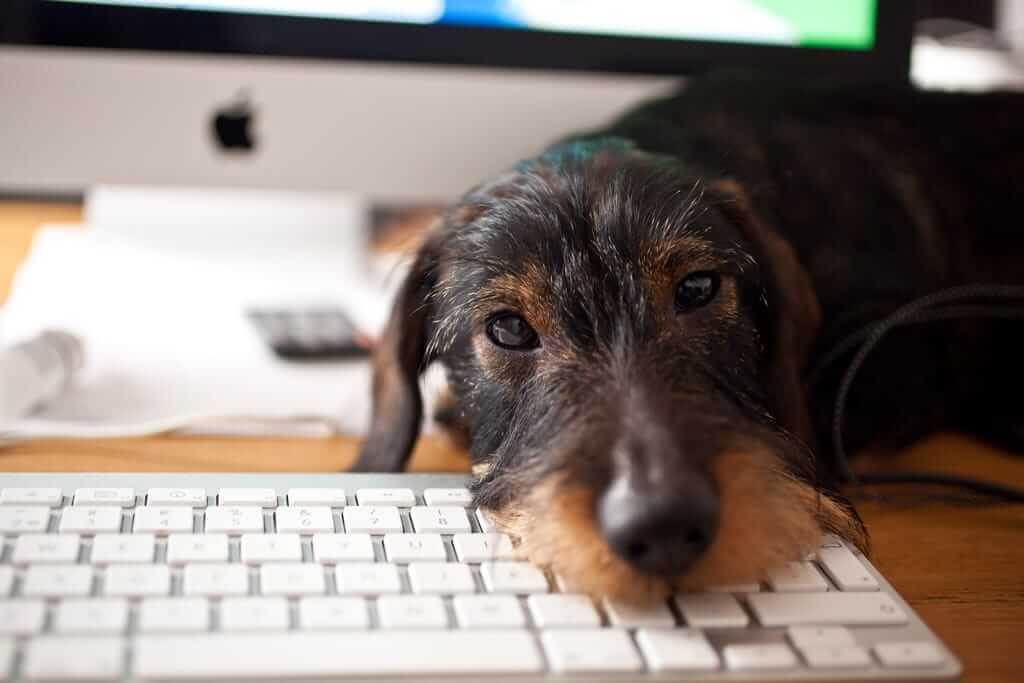 Friday 26th of June is TYDTW Day – aka Take Your Dog To Work Day!
TYDTW Day was created in 1999 by Pet Sitters International to celebrate the great companions dogs make and promote their adoptions. The day offers employees to introduce their dog to co-workers. The idea is that dog-less co-workers will be encouraged to adopt when they witness the true bond between humans and animals.
Not just a cute distractions from work
Some people may think that dogs at work is distracting, and maybe even annoying. However, research shows that dogs in the workplace can lower stress and actually increase employee productivity. The reason is that dogs in the workplace often enhances the quality of the employees' work life and their lust to work. The positive effects of dogs in the workplace have made an increasing number of companies change their  "pet-policy" and they are now allowing dogs in the office every day. Are company-dogs maybe part of a future business strategy?
A few tips for a successful Take Your Dog to Work Day
Always check with your co-workers to ensure everyone is comfortable having dogs in the office. Do you have a co-worker with allergies who cannot tolerate being in close proximity to animals?
Make sure that your workspace is safe for your dog. Puppy-proof it!
Give your dog enough exercise before you bring him or her to the office. You want to exhaust some of that morning energy before arriving at your workplace.
Bring everything your dog may need – food, treats, bowls, toys, and a leash.
If your dog is aggressive or shy, it might be better to keep him at home.
And please, don't force co-workers to interact with your dog. Those who are interested will come and pet your dog themselves.
Do you have any experience with dogs at work? Any dos and don'ts? Please tell us!
Photo credit: Håkan Dahlström / Foter / CC BY