Bring Your Dog To Work: Is Your Furry Friend Office Ready?
Ready to bring your dog to work with you? Not so fast - consider these important tips before you let your canine accompany you back to the office!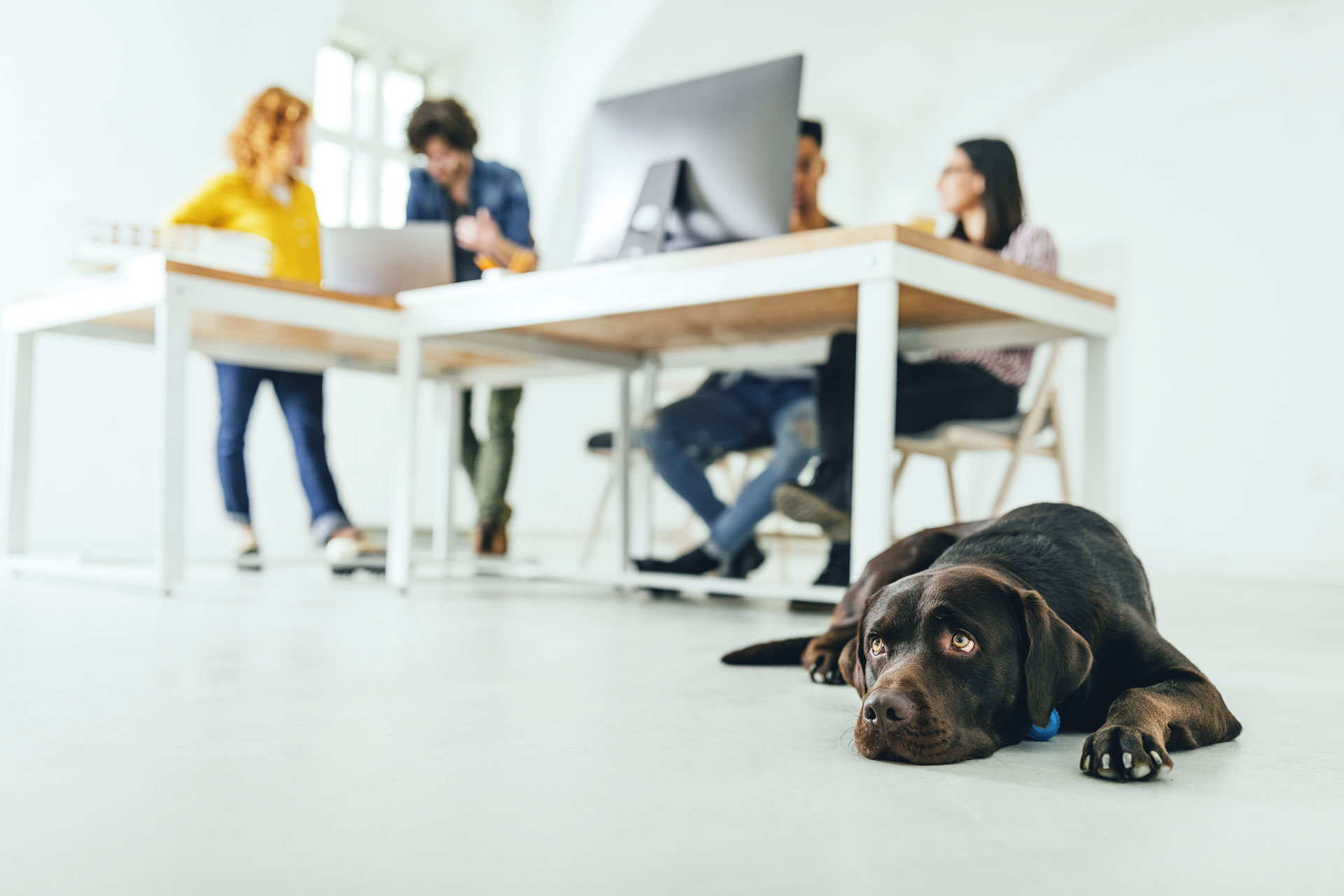 Benefits of bringing your dog to work
Some people may think that having dogs at work could be distracting, and maybe even annoying. However, research shows that dogs in the workplace can lower stress and actually increase employee productivity.
According to research conducted by the Open University2, having workplace dogs can bring these benefits through petting which lowers cortisol levels in us, whilst producing more oxytocin.
Dogs in the workplace often enhance the quality of the employees' work life and can increase their motivation to work. The positive effects of dogs in the workplace have made an increasing number of companies change their "pet-policy" and they are now allowing dogs in the office every day. Perhaps company-dogs may be part of a future business strategy?
Furthermore, if you've been stuck inside with your dog during lockdown, bringing your dog to the office can alleviate your worries about leaving your dog home alone.
With the right approach, bringing your pup to the office could be a benefit that everyone can enjoy, and act as a friendly reminder for a well-earned break or bring some added perspective to your work environment. But first you might need to convince your boss to let you bring your dog to work!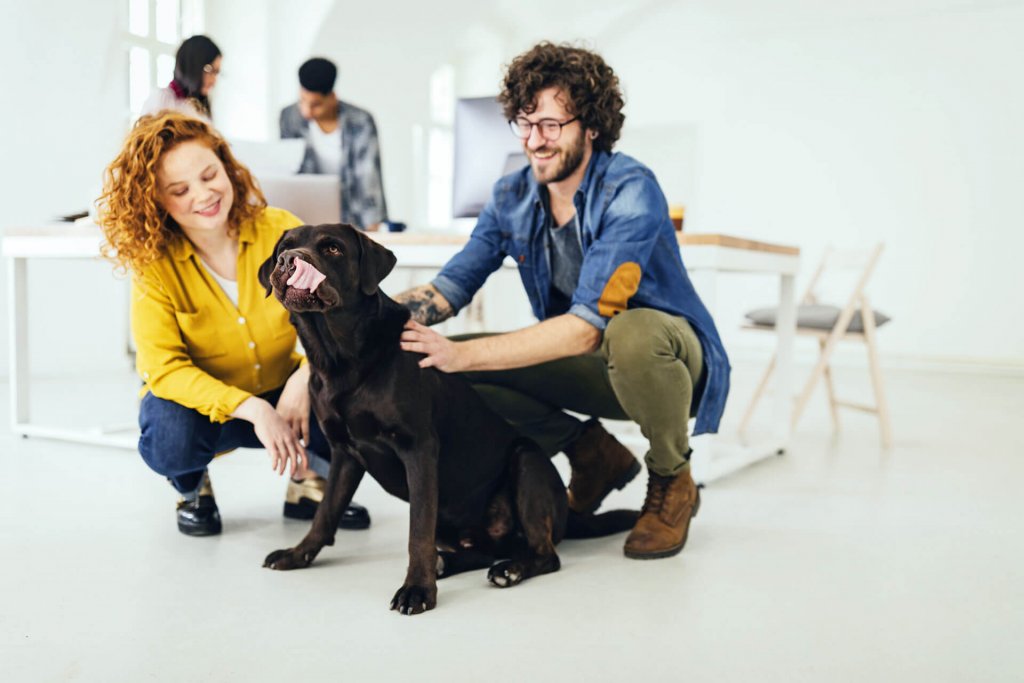 Bring your dog to work day 2022
Did you know? Bring Your Dog To Work Day 2022 is June 24 in the U.K. – an annual nationwide event dedicated to raising money for dog welfare charities. This special day originated in the US and takes place every year on the Friday following Father's Day. The day invites dog lovers to introduce their favorite furry friends to their co-workers. Another motivation for this day is the idea that dog-less co-workers will be encouraged to adopt when they witness the true bond between a person and their beloved canine.
So feel free to use this occasion to bring your dog to work, or if possible, bring your dog back to the office with your full-time!
What your dog will need
Taking your dog to the office means a new routine and these easy essentials will equip you and your dog with everything needed for a smooth transition. Ensure you bring the following:
Water bowl
Toys
Treats
Collar, ID tag and leash
Getting to the office
First things first, getting to the office can be a key consideration if public transportation is involved. Thankfully the majority of public transportation is considered accommodating towards pets, with TFL (Transport for London) providing free transportation for dogs and no additional requirements (muzzling etc) and where rail networks follow a similar approach. One key consideration is how your dog will feel with public transportation and the inevitable rush hour crowds, so it is recommended that you test the commute with your dog before committing.
Tips for bringing your dog to work
Now your pup has arrived, there are a few things to consider to make sure they put their best paw forward, as we wouldn't want to leave a PAW impression – okay enough with the puns! When integrating our pups to office life, we use the following considerations:
Socialising: how does your dog behave around new people and fellow dogs? Do they appear amicable and friendly or does your pup show signs of aggression or stress-if so then you may need to gradually introduce your furry friend or re-evaluate taking your dog to work. Don't force co-workers to interact with your dog. Those who are interested will come and pet your dog themselves.
Allergies and office policy: Check with your boss whether there are any additional requirements in terms of policy or etiquette related to pets or if anyone is allergic to dogs.
Healthy activity: make sure your dog gets enough exercise before you bring him or her to the office. You want to exhaust some of that morning energy before arriving at your workplace.
Sitting/resting: two behaviours that will prove useful in the office, to create a calm and conducive work environment, and avoiding those awkward speedy sprints across the office.
Toilet training: particularly crucial if your office is fitted with carpets!
Puppy proofing: make sure that your workspace is safe for your dog.
Basic training: your dog should be able to follow these basic dog commands while in the office with you.
How to keep track of your dog in the office at all times
Taking your dog to new places is exciting, and it also calls for greater peace of mind. They may wander in these new spaces, colleagues may wish to take your dog for a walk or could get lost on the commute. These worries can be put to rest by using a GPS tracker such as Tractive, where you can locate a lost dog in moments, track the exercise your dog is getting while out on a walk with a colleague or just avoid any worrying concerns colleagues may have for losing a dog.