Good to know
13 Tractive GPS Cat Tracker Reviews That Made Our Hearts Melt
Most cats are expert explorers - but they can get themselves into trouble sometimes too. Discover how cat trackers like Tractive GPS help keep cats safe in these 13 real customer stories.
Considering getting a GPS cat tracker for your feline friend? That's a good idea – a GPS tracker could literally save your kitty's life! But don't take our word for it. Check out these real Tractive GPS cat tracker reviews – from cat parents and Tractive users from around the world. Many are lost cat stories with a happy ending thanks to Tractive GPS. Others – are just cat lovers like you sharing why they love their cat trackers. So in case you needed another reason to invest in your cat's safety and wellbeing – and your peace of mind – here are 13 of them!
Buddy's midnight rescue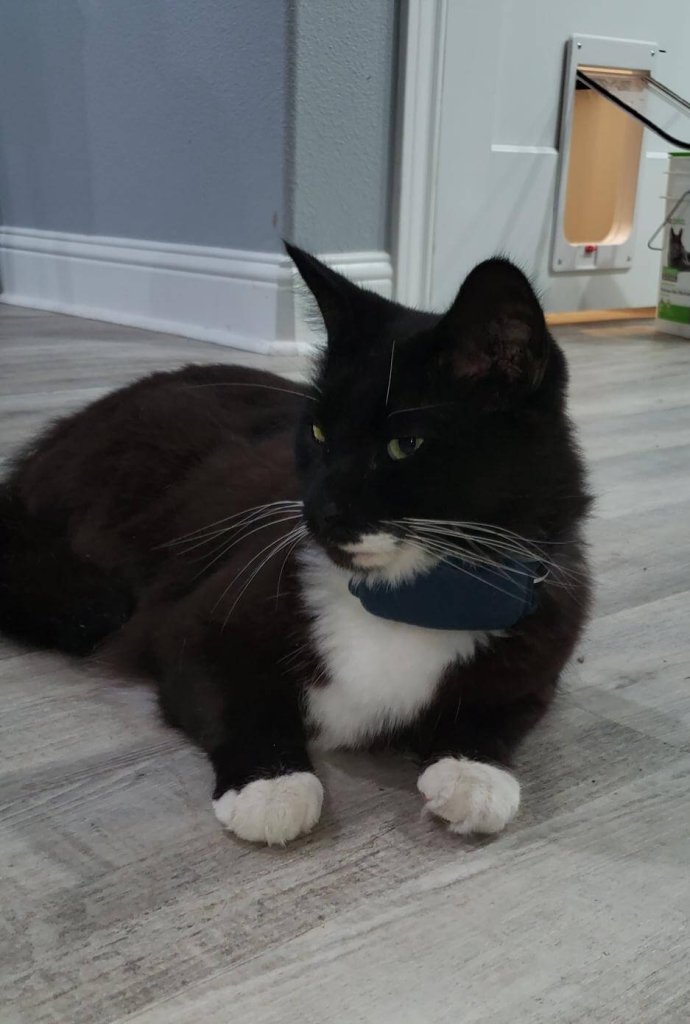 It's 3 am in Texas and I just found my cat, Buddy, thanks to Tractive. He wasn't where he normally is (close to our house) so I went out to look for him.
Tractive's Location History showed him all over the neighbor's house; I took my flashlight and went looking. The sound feature led me right to him.
He was behind the skirting of the neighbor's house and couldn't get out! I pulled it out just far enough for him to get out and I scooped him up, crying my eyes out.
I cannot tell you how relieved I was to find him. Money well spent. I want to share my story in case it helps someone else. — Kristen
Peggy in hiding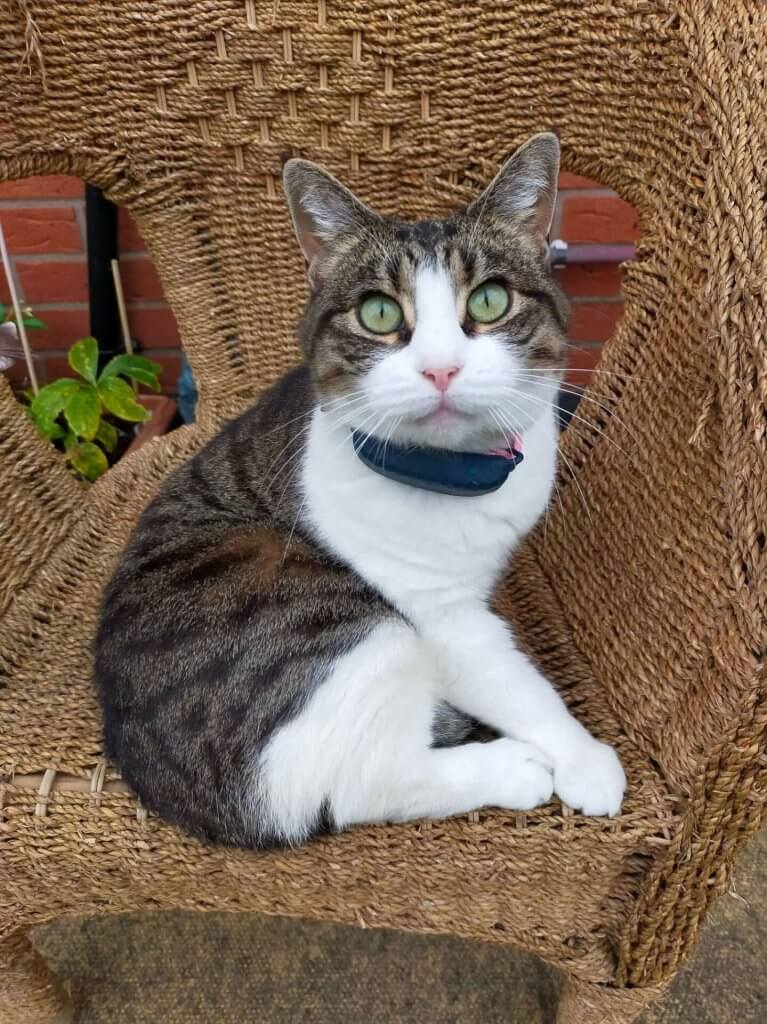 Peggy is our adopted disabled (three-legged) cat. Sadly she also has dementia now and often goes missing in the garden or house.
Peggy sleeps in the strangest places to the point where we can't find her and I worry about her being outdoors, with her problems.
Tractive gives her the freedom she loves and us peace of mind knowing where she is at all times. It's one of the best things I have bought.
If Peggy ever gets out, I know I'll get an alert on my phone thanks to the Virtual Fence.
Owning a disabled cat is worrying, but it's so good to know that she has something that puts my mind at rest knowing she is safe. — Vanesa
Why Is My Cat Hiding? 5 Reasons For A Hiding Cat
Pepe loves to wander off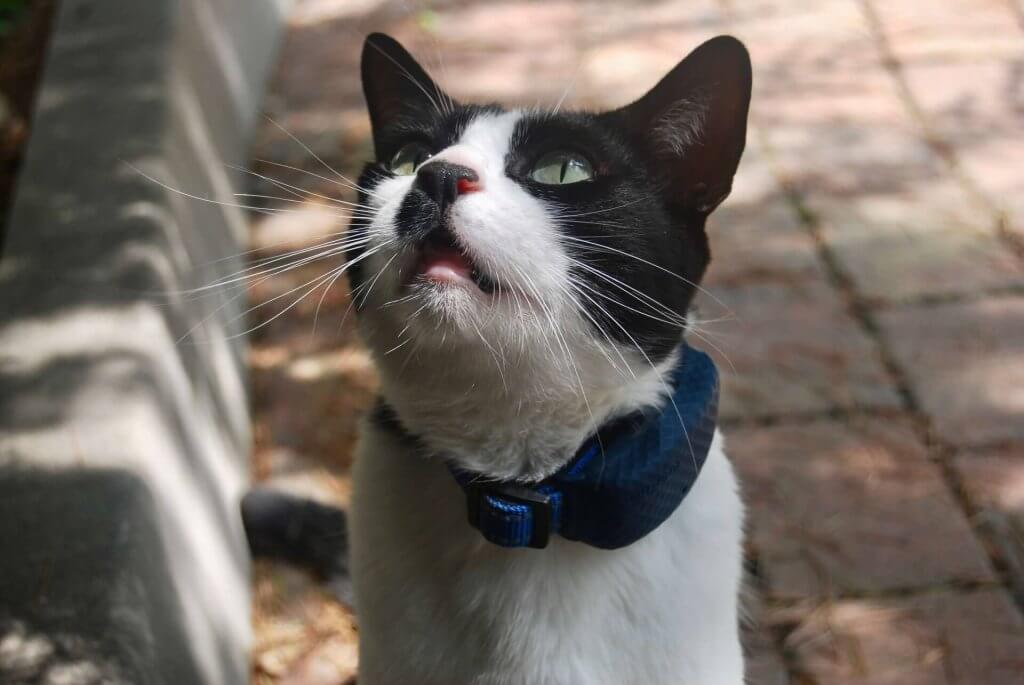 Pepe always wanted to wander off and take adventures on his own, and it used to make us worried sick. Now that he has the Tractive GPS we are a lot more comfortable letting him roam around. And let's be honest, it's so entertaining to secretly see where he is at, and what places he likes to visit. — Maddalena
Kurti's new lease on life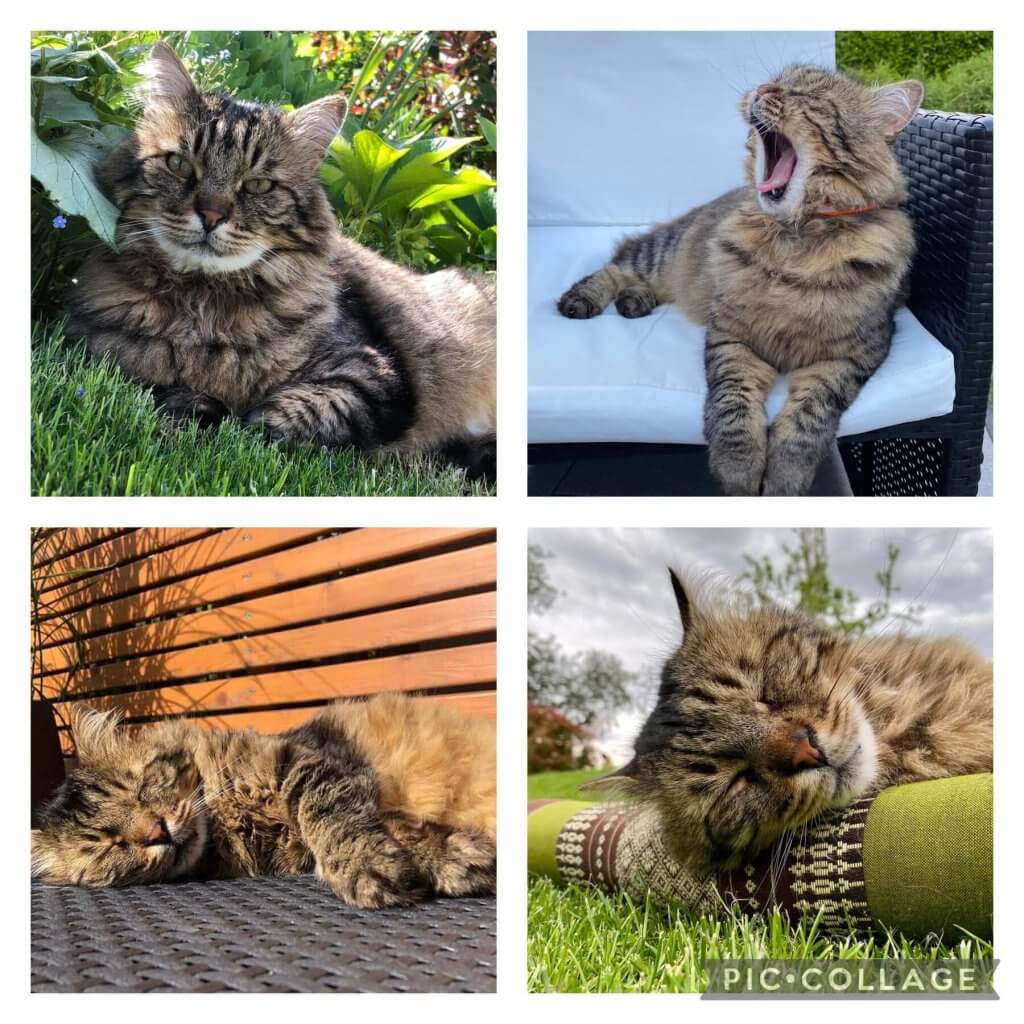 In Kurti's words:
Exactly one year ago today, something terrible happened: I had thrombosis and almost died.
After that, the doctor said I didn't have much time. But what can I say: I wasn't ready to go yet!
Thanks to Tractive, Mum lets me out again. And the tracker makes life easier for all of us.
If I'm late coming home, Mum can find me and give me my medication. The tracker always shows her where I am. And if it makes mum happy, then I'll be happy to wear it. Because when she's happy, so am I! — Christina
Simba the steakhouse lover
One evening a cat appeared at our door, scratching as if to say, "hello this is my new home"! We gave him some food and water and named him Simba.
Then after seeing a documentary about tracking cats, I did some research and found Tractive. We put it on Simba and found out that he hangs out at a lot of restaurants…
Simba goes from steakhouse to steakhouse and then comes home to ask us for some more food, smart cat! 🤣 — Sylvia
Apollo on the railroad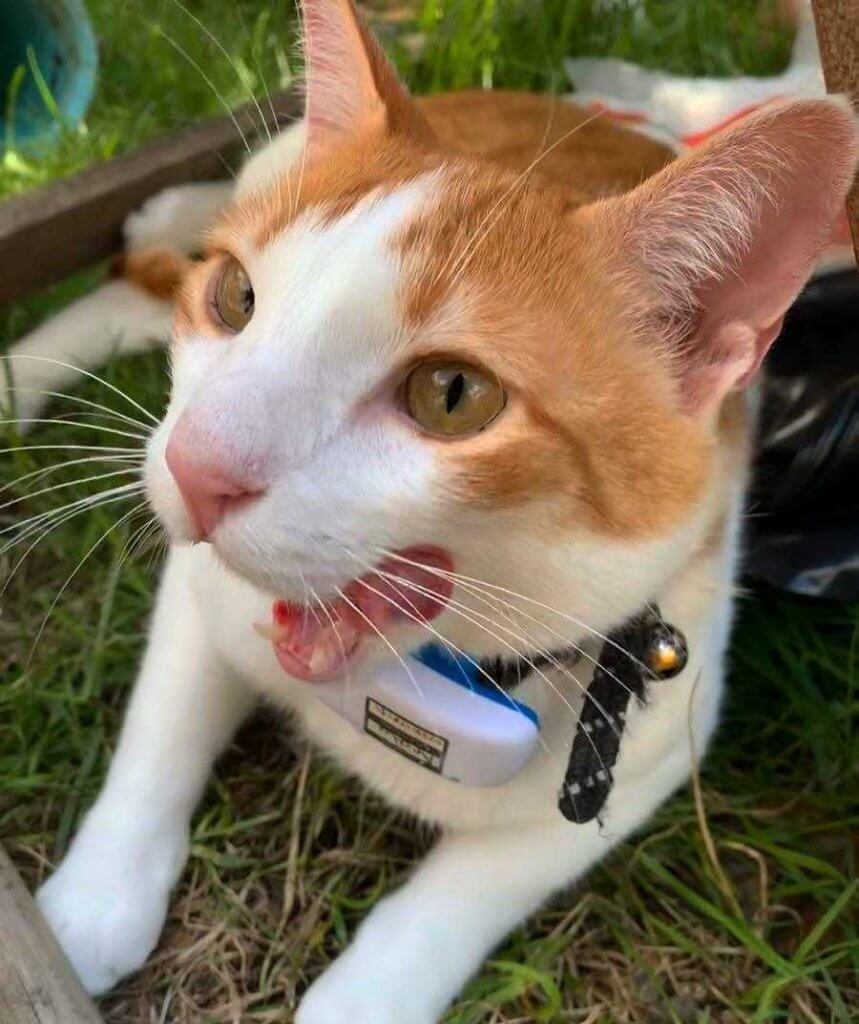 I just wanted to message to say that the Tractive tracker we got for our cat saved his life two days ago. He got lost and became stuck on a railway line and we were able to find him because of it! It is a little scratched up, but still works perfectly. — Unknown
Mimi went missing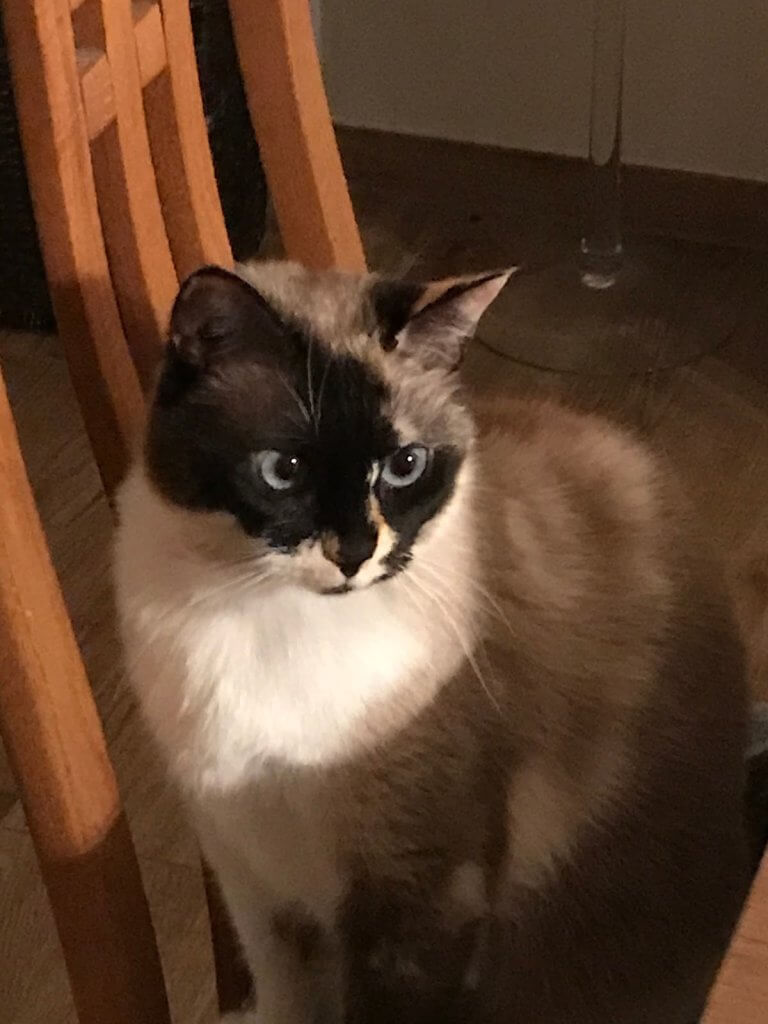 We bought the Tractive GPS tracker because our cat Mimi was missing for 13 weeks!! We picked her up 20 km from where we live in an industrial area.
Now I'm happy that I always know where she is and also I can see that she is not a stray but only stays within 200 meters of her home.
I highly recommend Tractive. — Birgit
Read more Tractive GPS cat tracker reviews on Trustpilot
Karl the one-eyed cat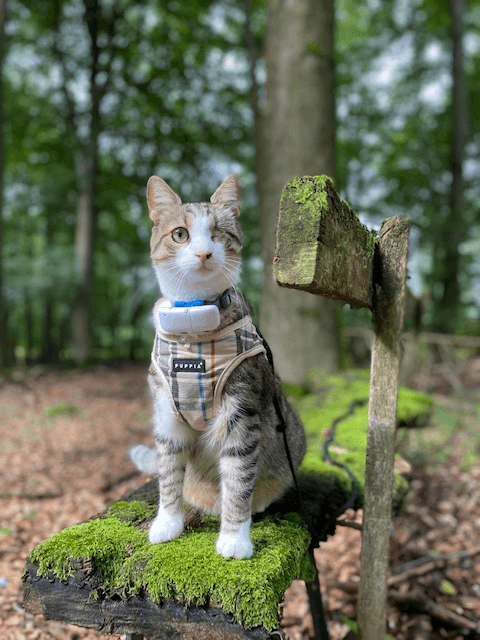 My two male cats wear the Tractive GPS cat tracker every day, as they are cats with disabilities and thus can still experience controlled outdoor access.

In the photo is my one-eyed male cat Karl during a walk in the woods with the GPS device. — Ann-Catrin and Karl
When Carrot went missing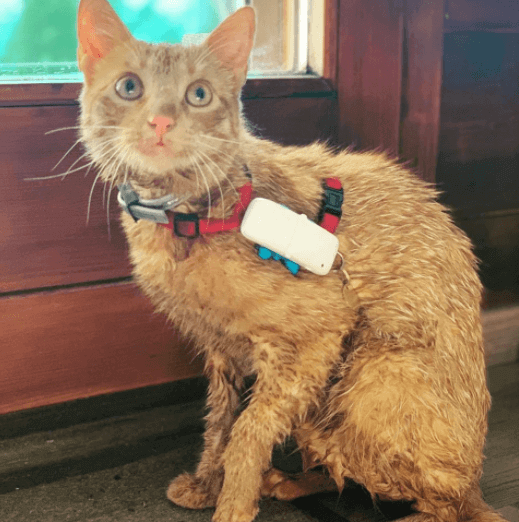 Over the weekend our cat went missing. Tractive showed us his last known position – we found him stuck in the engine of a car in a nearby garage!
It took nearly two hours to get him out and we had to give him a bath afterwards to get the oil off him (see photo).
We are convinced the tracker saved his life. We know how lucky we are that the owner of the car did not drive off with him in there. — Emma
Casper the disappearing cat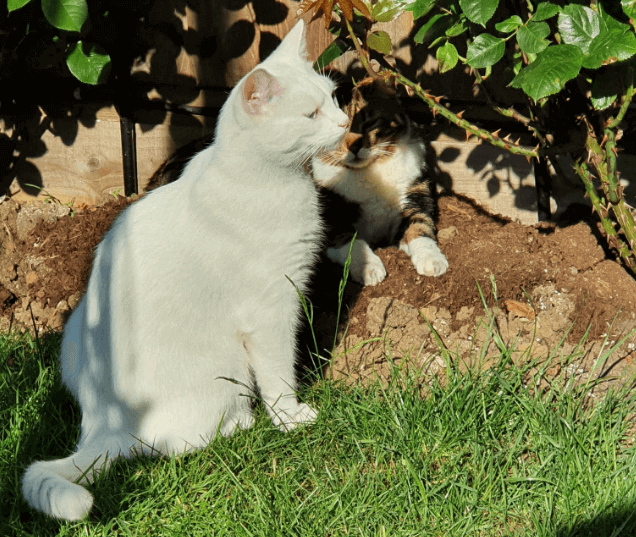 My Casper went AWOL this week, he went too far from home and got lost, we think. I found him under a car, he had been there for 6 hours, and with help from the beeper on the tracker that saved the day. — Pete
Daisy the survivor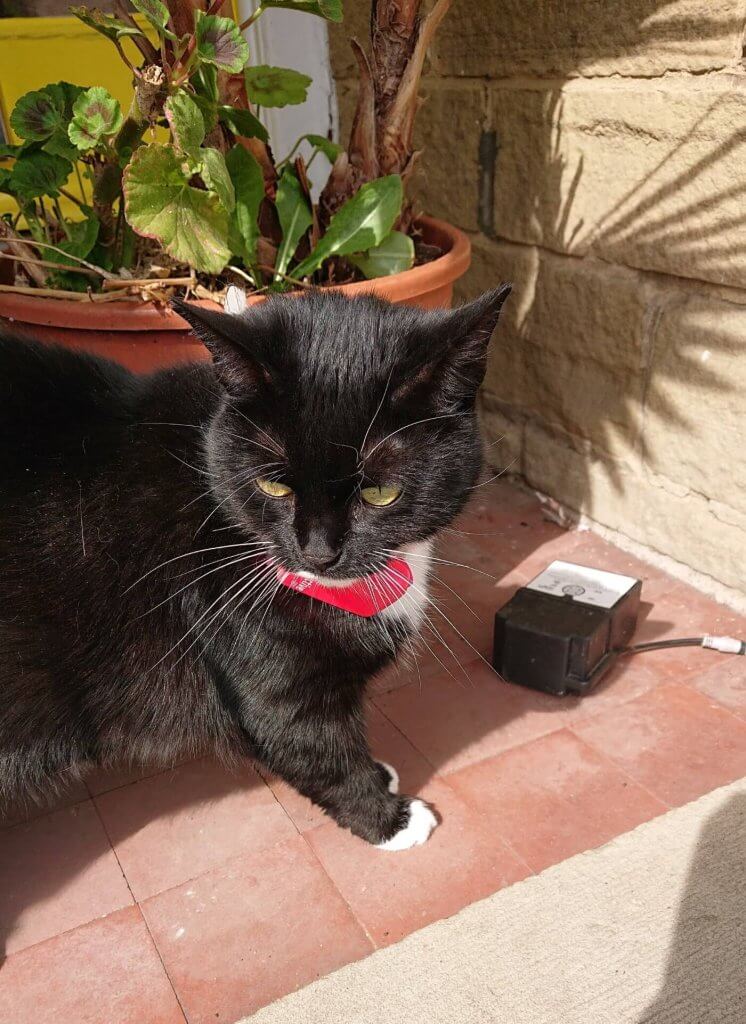 One November evening my cat didn't come home.
The map showed her in a nearby garden, so I knew where she was but couldn't see her. I turned on the Sound feature and found her in some undergrowth. She was very ill. An emergency vet visit showed she'd been developing a life-threatening condition.
After 2 months of treatments, tube-feeding and care, she's better. The vet said she probably would not have survived the night if I hadn't found her.
I wouldn't have found her without Tractive GPS. — Unknown
Sleepy Finster loves cat naps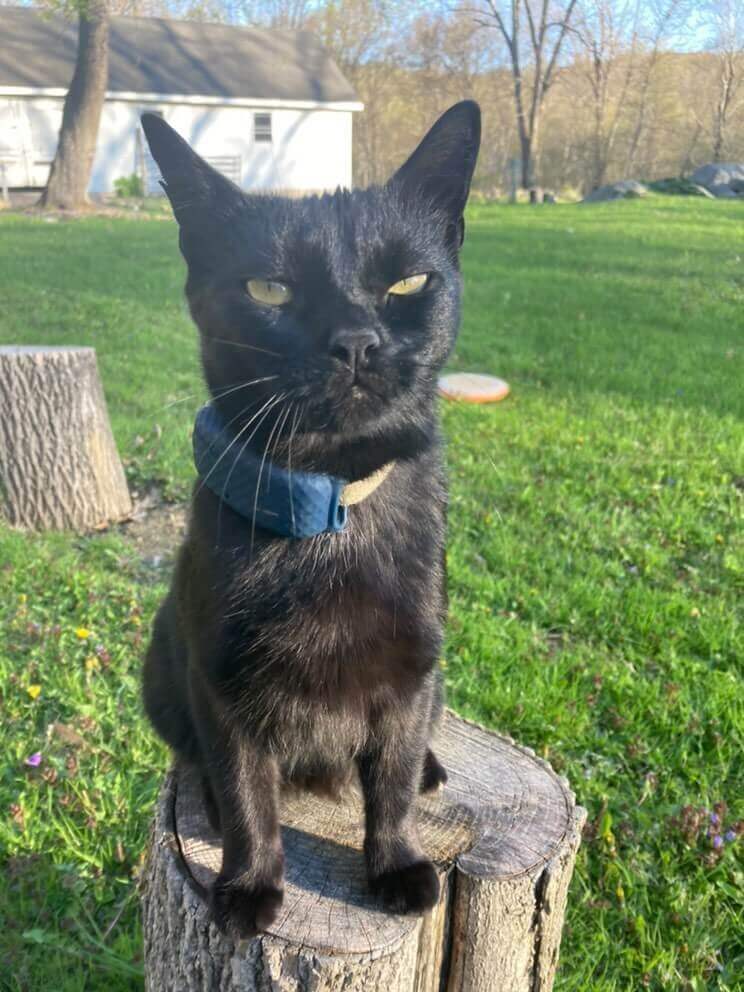 We use Tractive GPS to see how far our cat Finster roams. His territory seems to be a quarter of a mile around the house.
We've also discovered he has some weird sleep patterns. He's outside all day, so we thought he'd sleep through the night… but he just takes tons of little naps outdoors! –Unknown
Oscar in the car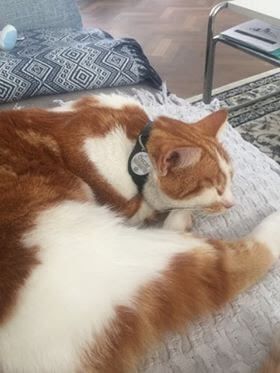 One Tuesday, Oscar accidentally hopped into a car and ended up 19km from home.
I only noticed when I saw he'd left his safe zone – and panicked when I saw street names I didn't recognize. I could tell he was scared too, because he was running all over the place. So I jumped into the car and drove over there.
We found Oscar exactly where Tractive GPS said he'd be. He leaped into my arms and I started crying tears of joy, thankful for the tracker around his neck. Without Tractive, we couldn't have found our Oscar. — Irene
So, what do you think about these Tractive GPS cat tracker reviews?
Has Tractive helped save your cat too? Share your story.
Shop Cat Trackers