Help! My

dog won't drink water!

How can it be that my dog won't drink water? What can be wrong? Have...
How can it be that my dog won't drink water? What can be wrong?
Have you also asked yourself those questions? Don't worry, you are not alone!  Under most circumstances, dogs will drink sufficiently and they will remain well hydrated with no encouragement, but sometimes our dogs just aren't thirsty. This article may help you understand why your dog won't drink water.
My dog won't drink water!
Dogs, like humans, need to drink water every day as they are at risk from dehydration if they don't do. They are actually at greater risk than humans because they release heat from their bodies much more slowly. Dogs do have some sweat glands in the foot-pads, but not enough to cool their body. The body temperature of a dog is mostly controlled through panting. Water is, therefore, very important for a dog and we, as dog owners, need to provide our pups with enough water every day. However, sometimes it may happen that our dear pets refuses to drink water due to the following reasons:
#1 Less exercise
When the weather is cooler or your dog is doing less exercise, your dog just isn't that thirsty. If this is the reason, there is no need to worry! A slight decrease in his water consumption is no cause for alarm. However, consult a vet if your dog persistently refuses to drink. Dogs should never go for more than a day without water.
#2 Disease and illness
Certain health issues can cause a dog's thirst to vary. In some cases, diseases, such as diabetes and kidney disease, may cause a dog's appetite for water to diminish completely. Bladder infection or urinary tract infection can also cause a decrease in thirst. So if you think your dog won't drink water because of a disease, you should contact your vet immediately. It's a good idea to write your dog's drinking behavior down to help the vet figure out the problem.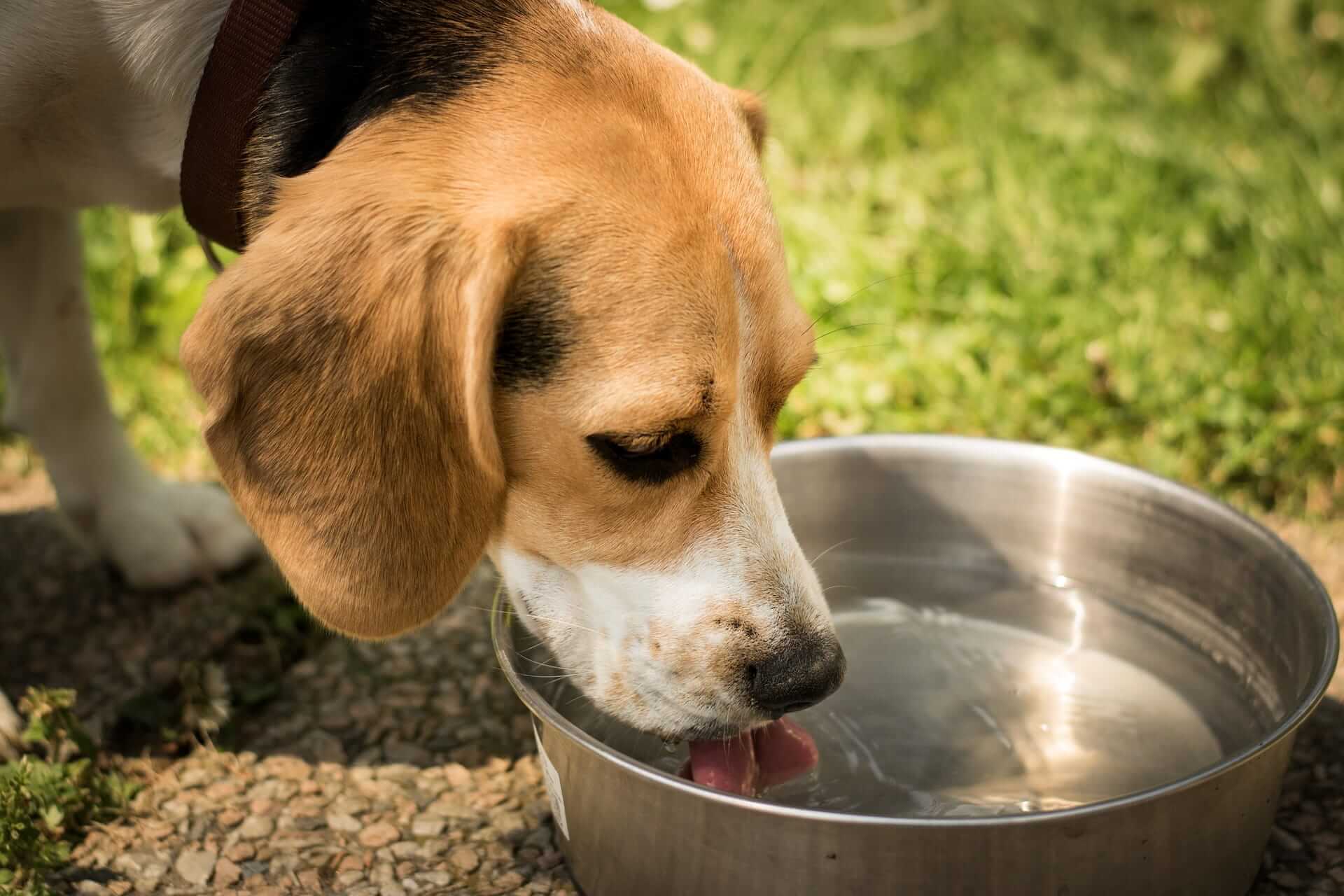 #3 Unfamiliar places and smells
Many dogs will avoid drinking water in strange places because the water smells different from what they are used to at home. These animals have an extremely acute sense of smell, and just a small difference in the water may be very noticeable to them. Although dogs may seem like they don't care about water quality — they will often drink out of ponds and puddles — they may be very suspicious of anything that smells unfamiliar. If you go somewhere, it might be a good idea to bring a bottle of water from home. Just to make sure your pup gets something to drink.

#4 Aging
An older dog may also avoid drinking water. It could simply be that getting to the water requires too much effort, or that the sense of thirst may be diminishing along with its appetite. Older dogs are doing less exerciser and might not be as thirsty as younger dogs. However, older dogs need to maintain adequate hydration levels, so if drinking seems to be an issue, switching to a moist food might help. But, always consult a vet before changing dog foods.
#5 Fear & bad experiences
Dogs learn by association. If they get a fright or experience pain, they typically associate those negative feelings with the circumstances in which they first experienced them. If your dog have had a bad experience while drinking from the water bowl, for example someone accidentally stepped on his tail or paw, he may associated those negative accidents with the action of drinking. To remove the fear of drinking, you can try to use a new water bowl or you can try to put his water bowl in a different place.
Persuading your dog to drink water
In any circumstances, a dog should drink regularly.  If this isn't working, there's a few things you can do to persuade your dog to drink water. Simply changing the position of the water bowl may sometimes work. Another solution is mixing wet dog food with water. Even though your dog won't drink from the bowl, he may happily drink water when it's mixed with food. It is also worth making sure that the water bowl is clean. It's a simple thing to do, but it might work. If your dog still won't drink water, or if he/she is suffering from an illness, you should contact a veterinarian as soon as possible. In case of illness proper hydration is important to the recovery process and it's, therefore, very important that your pet gets professional help.
---
Do you have any tips and tricks on how to get a dog to drink water? Or maybe just a story to share? Please leave a comment below 🙂
More interesting Articles