Humans@Tractive
Employee Development And Training
We place great importance on the personal and professional development of our employees.
People spend about a third of their time at their workplace. So it should not only be a place to feel comfortable, but also a place where you share knowledge and experience with your colleagues and develop personally and professionally. It is particularly important to us that our employees develop and work in the field in which their interests and strengths lie.
Further development within the company
Pauline (Sales Manager), Alexander (Product Manager) and Clemens (Head of Business Intelligence) show how they have evolved at Tractive.
Pauline is from France and joined Tractive as a French Customer Service Manager. She now works in our Sales team and is responsible for the French market.
"After my first feedback talk, we decided that I will support the Sales team to contact our partner retailers in France in their language. Little by little I switched to the Sales team and grew into my new tasks." – Pauline
At Tractive, feedback talks take place twice a year. Team leads talk to team members about their potential, development opportunities and wishes. This enables them to take on additional areas of responsibility and new opportunities, as well as to develop further in their current positions.
Alexander has also strongly developed his skills during his time with Tractive. He started in the Customer Happiness team and a development towards webshop development was already agreed in the job interview. Little by little he slipped into the role of Product Manager for the webshop. Now he is responsible for organizational matters, improvements, plans, analyses and much more.
"My position in the company has gradually evolved. Together with the management and my team lead, we decided to continuously expand my area of responsibility." – Alexander
The journey of Clemens began with data analysis, coordination of webshop projects and database development. Over time, the number of data requests increased. Clemens received further support in the area of Business Intelligence. Not only his area of responsibility expanded, but he also developed personally and got the opportunity to lead the Business Intelligence team.
"This leadership role is motivating and challenging at the same time as I had no experience in managing employees. I have learned a lot in the meantime, it is a constant learning-by-doing." – Clemens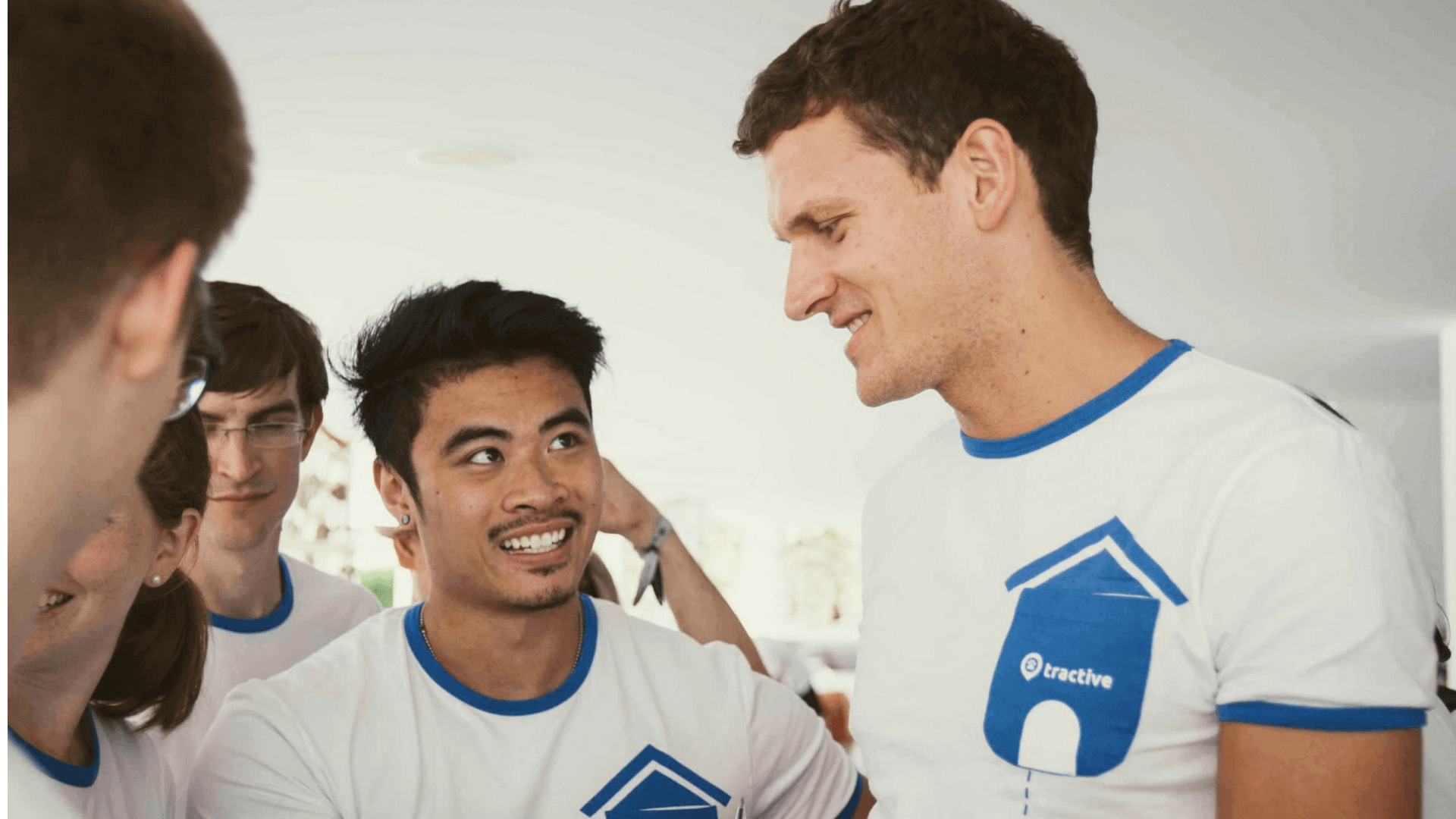 Workshops: Employees learn from employees
For professional and personal development, Tractive offers in-house training opportunities in the form of workshops. These are conducted by employees for employees. Our employees decide for themselves which workshop they want to attend. In addition, not only the participants, but also the instructors learn from it. Clemens already organized and held a workshop for his colleagues. He shares his experience:
"I presented content that will save time for all employees and increase efficiency in the future. This knowledge not only helps the workshop participants – it is also passed on to other team members. Thus, the whole company benefits". – Clemens
Pauline and Alexander have both taken part in our workshops and greatly appreciate this type of internal training.
"The workshops were very helpful for me. I got a lot of useful tips that I can put into practice during my daily work". – Pauline
"I think it's great that these workshops are offered! This cannot be taken for granted in a company. The workshops are very interactive and strengthen the team culture – I would participate again." – Alexander
---
Are you ready for your personal and professional development?
Get Tractive GPS