Humans@Tractive
What makes our office a great place to be
Wondering how our office looks like, check it out, we tried to give you insight into our daily lives.
An office says a lot about a company's culture and work values. We've worked hard to create an environment that fosters creativity and encourages open-communication and transparency. Here is how our office reflects our company's environment.
Open space to free your mind
The days of tiny, dark offices are over. Creative ideas need open space. Therefore, we built a recreation area on the 2nd floor of our office building. It offers different working areas for different types of employees. This recreation area includes:
open

kitchen

with a sitting desk for those who like to enjoy a snack while working

rooftop terrace

which is perfect for barbecue or an after-work drink

big, homey

couch

for those who prefer working comfortably

vintage meeting area

for casual meetings

bean bags

to work and relax

and two open meeting areas with a

standing workstation
Also, one can perfectly relax in one of the two swaying hanging chairs which make the 2nd floor the perfect place for creative thinking if not a well-deserved break.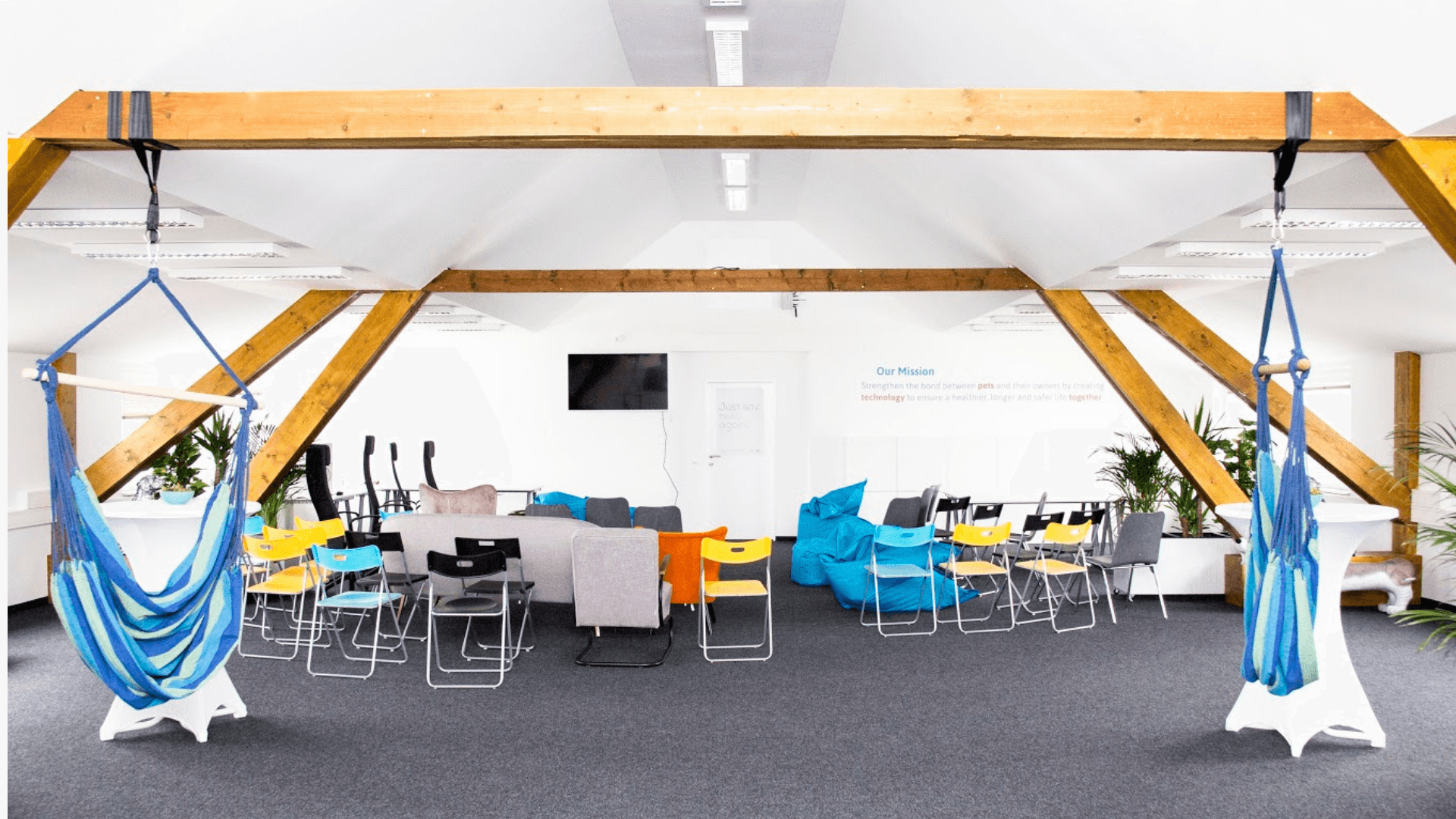 Clear shapes and team focus
One thing you won't find in our office is old-fashioned furniture. We instead prefer bright rooms and a modern working environment. That has to do with the (good) taste of our management on the one hand, but also with the fact that fun and open space reflect our transparent work ethic and honest communication. Both are core values at Tractive.
Moreover, our visitors see the team photos of our events right after entering the Tractive office. The photos make us smile every day and show us how much we have developed and grown in the last years.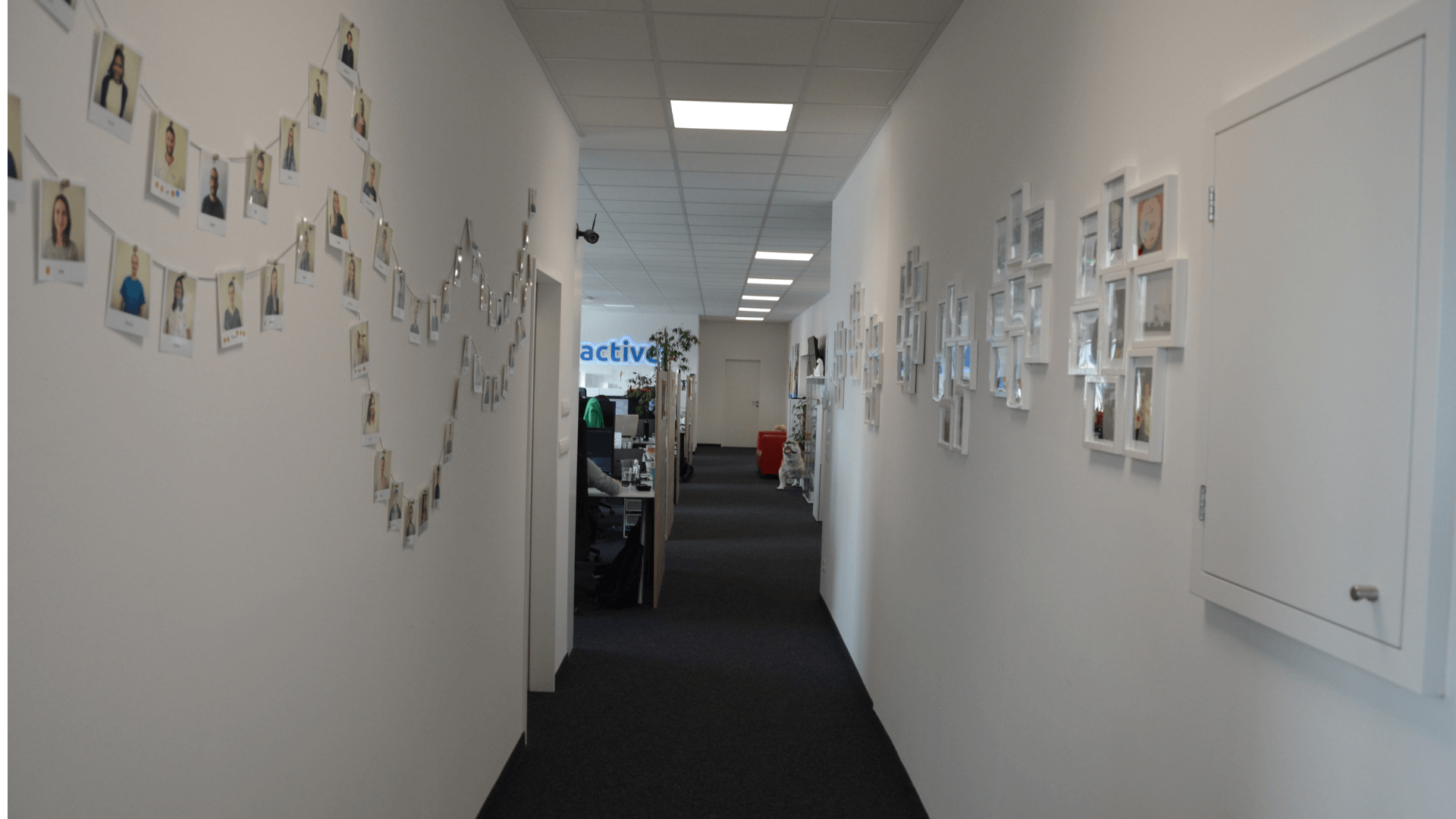 Quiet working environment in a big office
An open-plan office space has many advantages. It builds strong cohesion and increases collaboration between the different departments. It also makes our office very luminous and aesthetic and encourages our coworkers to move more.
On the other hand, mutual consideration is essential for those workplaces. Therefore, private or friendly conversations always take place in one of our meeting rooms, kitchens or terrace. This provides a calm workplace for everybody while making sure everyone can have work meetings or relaxed moments in the office.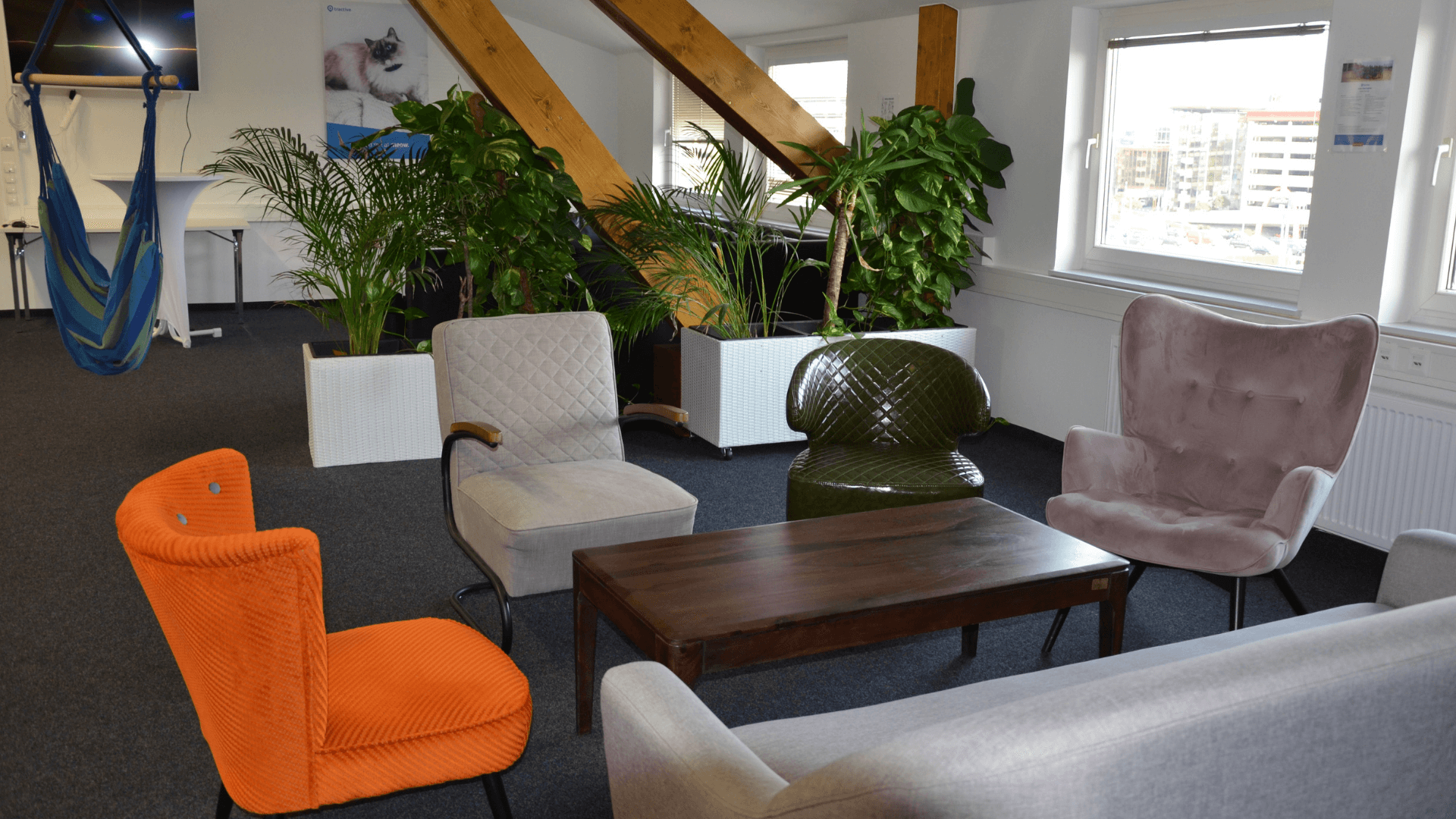 ---
Want to work in such a modern environment?
Get Tractive GPS