Humans@Tractive
Product Manager at Tractive: Discover now!
The Product Manager coordinates the development of new GPS trackers and features. Here is an insight into their work.
As a fast-growing company, pursuing the goal of offering the best GPS-tracker for pets, being a Product Manager at Tractive never gets boring! Innovative ideas that further improve our products and features constantly create new positions. One of these is a Product Manager. In this blog article, we will tell you what product management means at Tractive and what challenges come with this position.
Product Management, what is this?
As Karz (Karen, VP Product at Tractive) explained, any new project starts with information gathering. Research, feedback from customers, data and retrospective analysis, technical feasibility – all could show what can be improved further and which new challenges to take on. Once a clear path is identified, then it is time to start planning the project through product or feature brainstorming, kickoffs, definition, and review.
"That is a position where you dream big but remain practical. You start with a big funnel of ideas but you have to organise and sift through to find the gem that we want to take on." – Karz
If the plans are too much effort or are impossible to do, then the team has to rework the plan or find other creative ways to achieve the desired product or feature. It is the product manager's role to ensure that all inputs have been heard, pros and cons have been weighed, and that the project is planned, tested, implemented, and reviewed as smoothly as can be. The desired outcome can sometimes seem too grand or complicated. But, that's only a matter of perspective.
Product Management based on data analysis
Once a final plan is in place, it is implemented. But, it does not end here though.
The team relies on data analysis to see what happens with their project—if it achieved the desired outcome or not. If not, adjustments are adapted based on the data provided. It is important to have an analytical and systematic eye when looking at the existing products and features. It is equally important to have good intuition and user perspective to avoid losing touch with the essence of the goal.
This allows us to constantly improve the quality of our products and features and to make sure our customers and their pets are happy!
"How many customers use this feature? How many clicks are there? If this content is moved on the bottom of the page, is it more successful? The goal is to get in the customer's skin and learn from their behaviour to make our products and features better." – Karz
What are Product Manager tasks at Tractive?
As a Product Manager, you are responsible for managing a wide range of tasks daily: managing projects and making sure every dot and cross is in place – from product definitions to design reviews to copy & translations to implementations. In order to ensure that the projects are going smoothly, the Product Manager needs to have a deep understanding of the products, know new features and discern current ones, and find efficient and effective workflows and processes.
Above all, it is important that you clearly understand the customers' needs. Based on that understanding, you can find out and prioritize the requirements for future GPS trackers.
"I have to find a way so it speaks to the customer and is user-friendly. I imagine how it will feel for them. For the company it might not be so important, but for the customer, a little thing can have a big impact." – Karz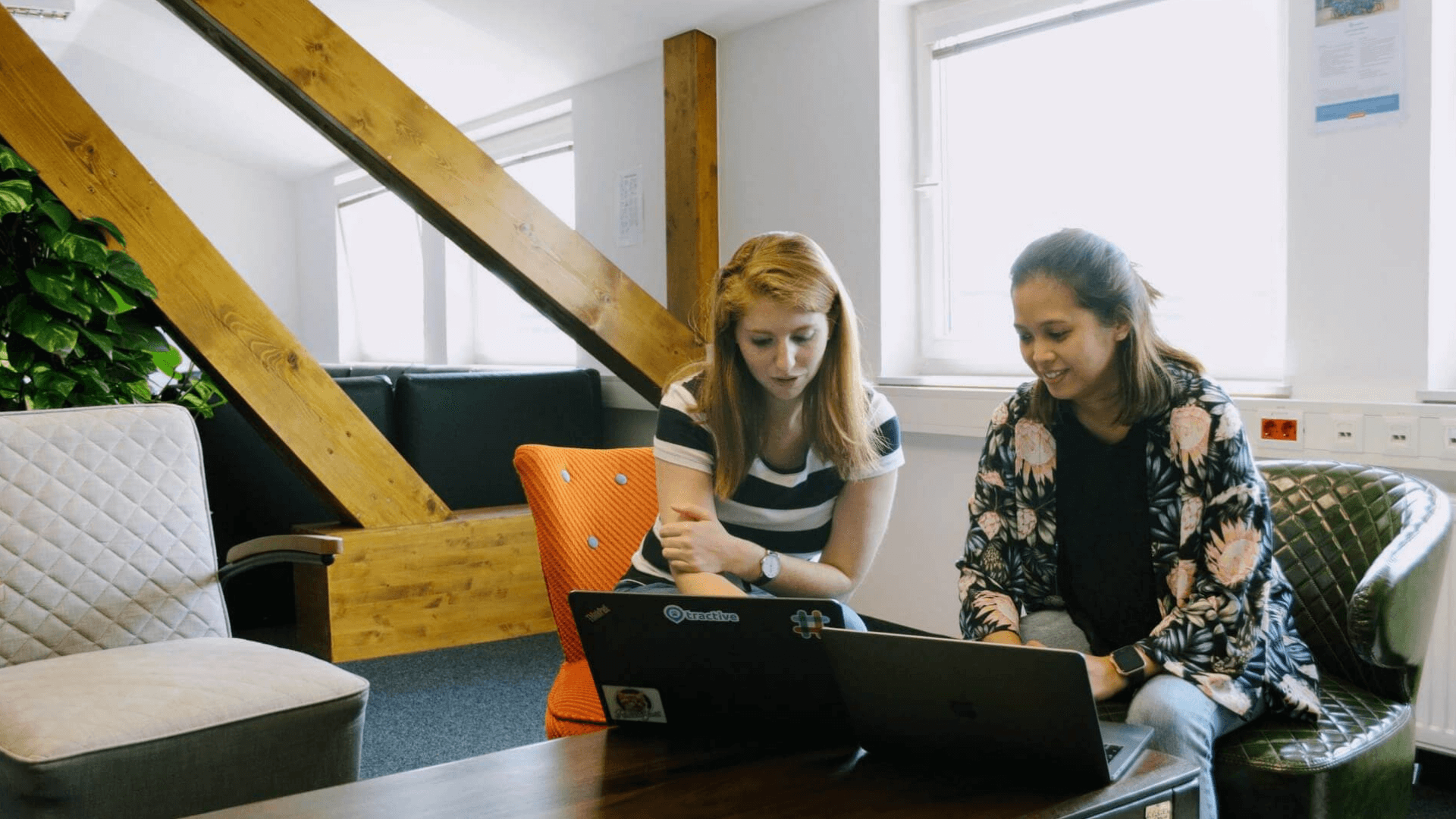 A typical day as Product Manager
"There is no such thing as a typical day. That is also what makes this job so exciting" – Laura
What is recurrent everyday, explained Laura (Product Manager at Tractive), is her mantra to stay organized by using a trick: the tomorrow list. At the end of everyday, she writes down three tasks she has to complete for the next day. This enables her to start thinking about those tasks,  but also to be organized, efficient, and prioritize what to do when it comes to managing multiple projects.
The biggest challenges a Product Manager faces
The biggest challenge for the product management is the coordination between the different departments. Every department has their own goals and tasks unrelated to the current project you may be working on.
"As a Product Manager, you need to balance all the different goals, prioritize them and make decisions. There are a lot of things to handle; if you're scattered it's going to be very hard to follow." – Karz
The more Tractive grows, bigger and more complex projects will be implemented. More colleagues will be involved in one project, new technologies will be available, and the number of customers is rising. As a result, the combination of managing these different departments and challenges can certainly be one of the biggest challenges.
How can one grow in this position?
This is a position where you can learn a lot in a very short amount of time. If you enjoy working with very different teams and scope small to large projects, then it is a job where you will definitely develop. You get to learn a lot about how the other departments work (Software Development, Marketing, Customer Happiness, etc.). Furthermore, learning is not limited to what you do. It is also about developing new skills.
"One can grow in this position by being empowered to come up with new ideas, and of course, bringing more value to the company." – Laura
"I didn't know I had this creativity in me before I started working here. At Tractive, I have the opportunity to create something new." – Karz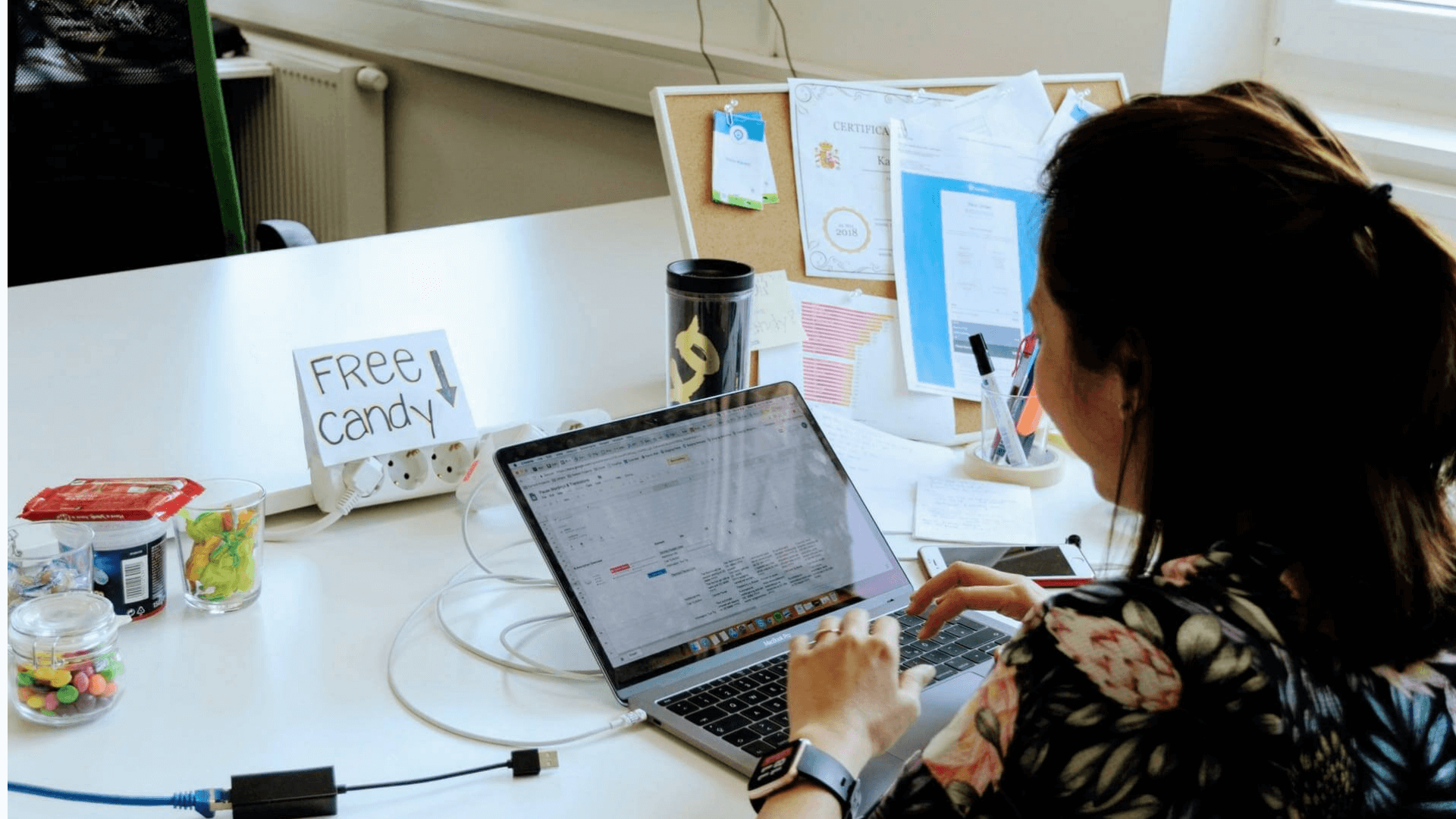 What makes a Product Manager successful at Tractive?
One of the most important requirements is professional experience in product management. Having experience in the field will help you overcome any future challenges that may happen when managing projects at Tractive.
As mentioned above, organization is a key to being a successful Product Manager. Finally, some other personal attributes that are imperative include being a key decision-maker, critical thinker, and an excellent communicator. A strong interest in technical and software products is also essential.
"A product manager should be open-minded, creative and bring excitement. It's always very hard to find things to improve if you are close-minded and don't have a positive spirit. You need to challenge things and love to do so." – Karz
---
Do these characteristics apply to you?
Get Tractive GPS