Travel Insurance For Pets: Peace Of Mind When Traveling With Pets
Heading abroad with your furry friend this summer? Discover the benefits of pet travel insurance.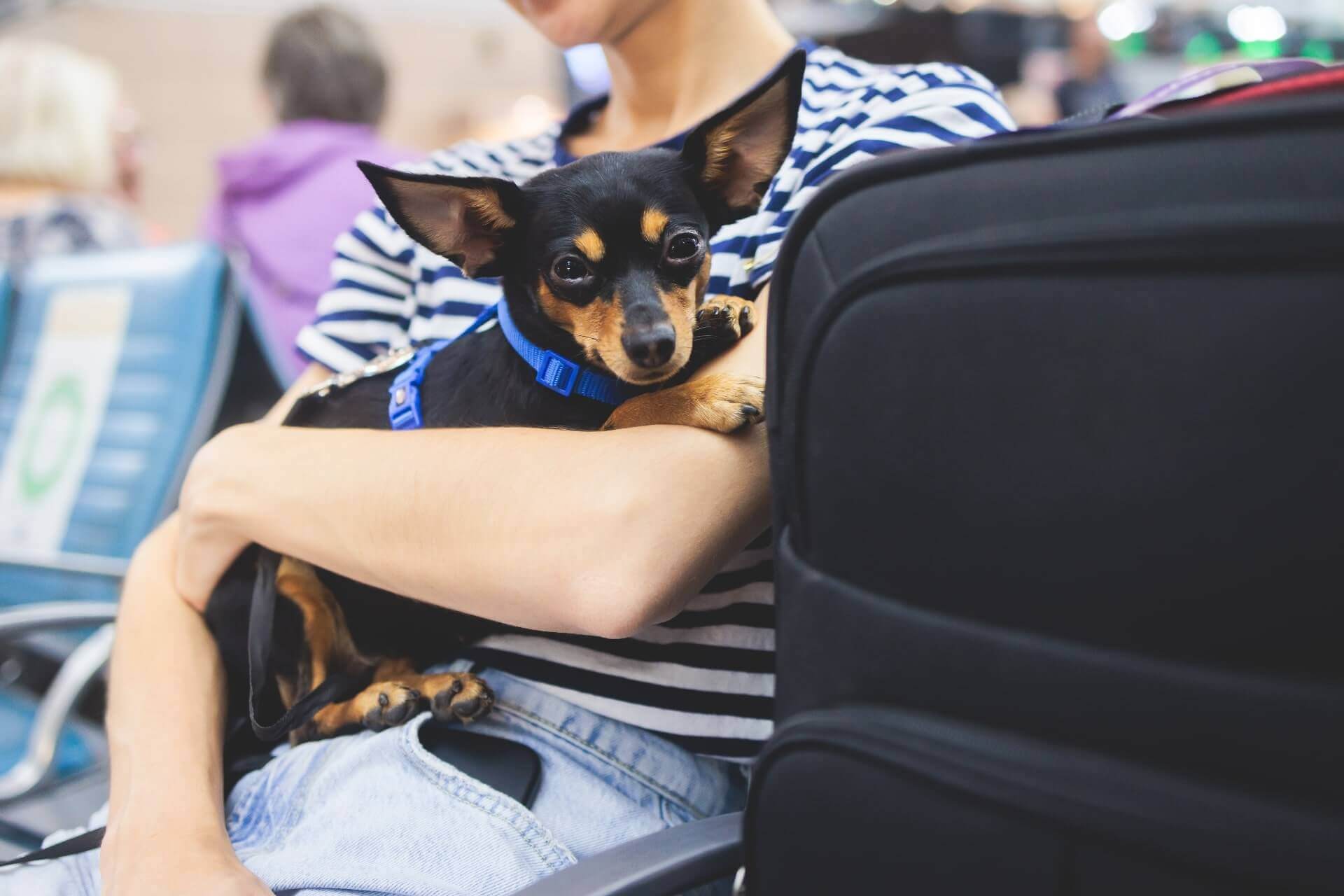 Going on holiday or relocating overseas with your pet can make travel a true adventure. But there's no need to worry about your pet's health care while overseas if you have pet travel insurance. Your pet will continue to get expert care while you travel together without forcing you to drain your bank account to pay vet fees.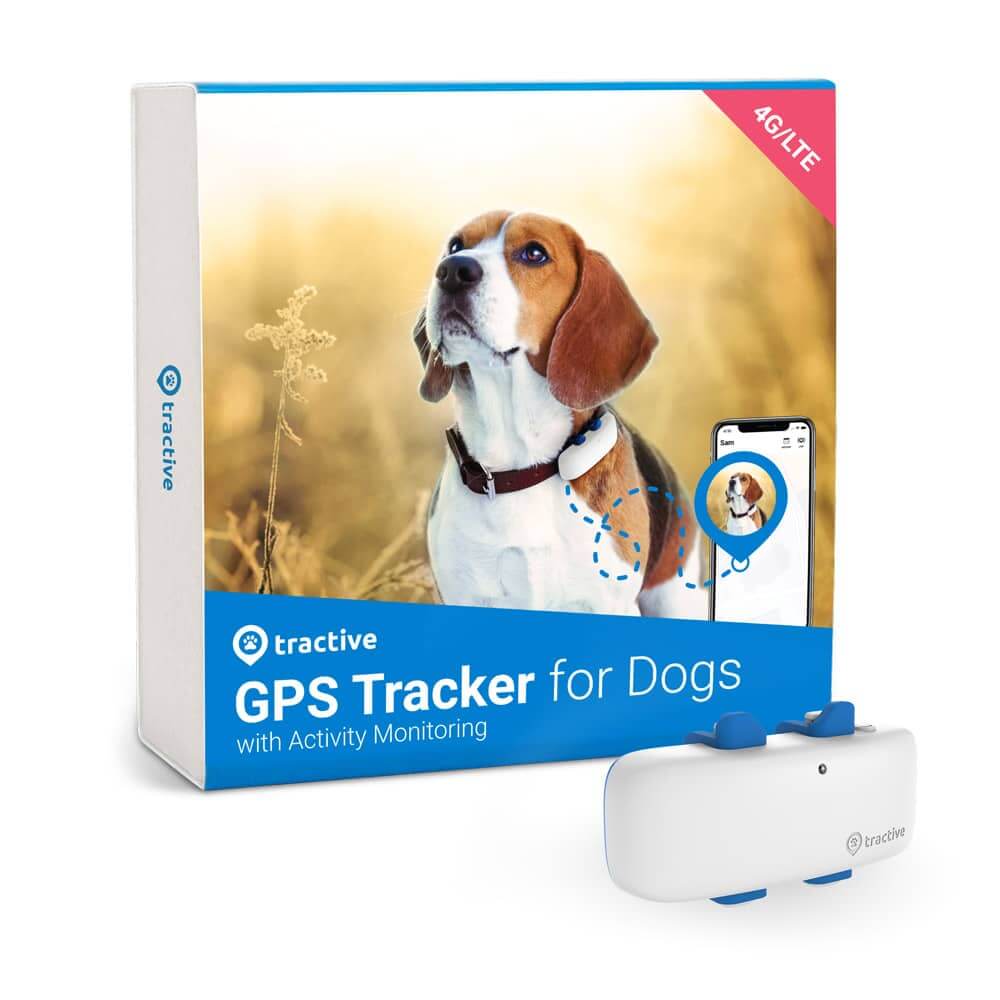 Always know where your dog is
Follow every step in real-time with unlimited range. Get alerts if they wander too far. Keep them happy & healthy with Wellness Monitoring. And let others – like walkers or sitters – keep an eye on your dog too.
What is pet travel insurance?
Pet travel insurance provides financial protection if your pet is accidentally injured, goes missing, or is quarantined while they are traveling abroad with you.
You can't buy stand-alone pet travel insurance. It's usually included in your existing pet insurance policy, or purchased as an extra add-on to your policy. Check out our full guide on how pet insurance works.
It's no fun leaving your dog or cat in the care of a pet-sitter or at a kennel when you go on holiday. But travelling can be full of surprises, especially if you are traveling abroad or relocating to a new home overseas with your four-legged friend.
Pet travel insurance can give you reassurance that your beloved pet will get the professional, urgent treatment they need if an accident or injury occurs when you are away from home.
What does pet travel insurance cover?
Imagine you are relaxing by the pool at your seaside villa, while your dog is exploring the garden. Suddenly, your pup is yelping in pain. Is it a bee sting? Did they eat a toxic plant? Should you rush to the local veterinarian?
With pet travel insurance, you won't need to think twice about getting your pet the emergency care they need. You know that your pet travel insurance policy will help cover the vet fees, even during your extended overseas travel or holiday.
Most pet travel insurance policies cover for:
Overseas vet fees: Cover may help with the cost of treatment for illness or injury to your pet while you are traveling abroad.
Quarantine costs: If your pet becomes ill and must be quarantined before returning home, pet travel insurance may help cover this cost, which can be significant.
Loss of travel documents: If you lose or misplace your pet's travel documents, your policy may help cover the costs to replace them.
Emergency expenses abroad: If your pet goes missing or is lost, your pet insurance policy may help cover these expenses and other fees, such as transportation to get your pet home after an illness or injury.
Trip cancellation: Your pet insurance policy may reimburse some costs if you must cancel or shorten your holiday due to your pet's illness or injury that occurs while you are away from home.
Every dog insurance or cat insurance policy is different. The type of cover offered by various insurance companies can vary. It is very important to read your policy documents carefully, including the fine print. So there will be no surprises when you need to use the policy's benefits or make a claim while traveling.
Pet insurance for longer trips abroad
Most pet travel insurance policies are in effect for set time periods, usually about 90 days per year. If you need extended coverage, talk to your insurance provider to learn which options are available.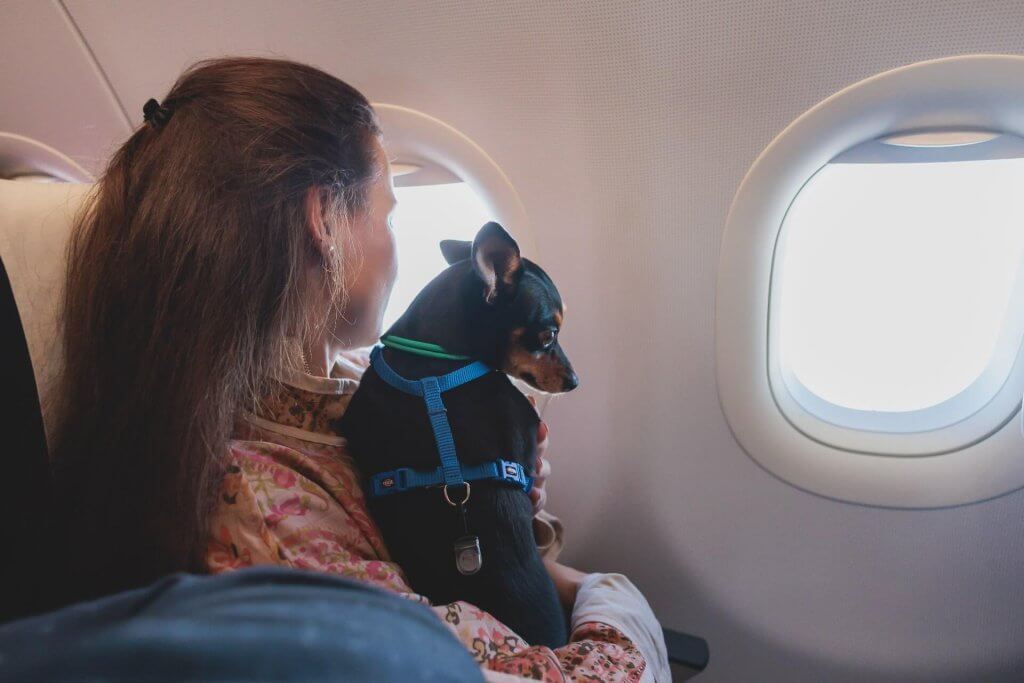 Is pet travel insurance a legal requirement?
Pet travel insurance is not a legal requirement when taking your pet abroad on holiday, or when relocating to a different country. However, most pet parents enjoy the tremendous peace of mind that comes with knowing that their pet can receive the care they need if an accident or illness happens during travel.
You can no longer use pet passports issued in Great Britain to travel to the European Union or Northern Ireland. However, you will need an Animal Health Certificate when traveling, which can be obtained from your veterinarian.
Even though pet travel insurance and a pet passport are not a legal requirement for travel, you want to avoid having to put your pet in quarantine when traveling between two countries. Quarantines are enforced because your pet may be carrying a disease, and authorities want to keep animal diseases out of the country you are visiting. Quarantine periods may be many days or weeks long and you must pay to have your pet quarantined.
To avoid quarantine completely, you can show that your pet is healthy and up to date on vaccinations by participating in the Pet Travel Scheme (PETS). This allows pet dogs, cats, and ferrets who meet certain requirements to be taken in and out of participating countries, including the UK, without having to be quarantined.
To be eligible for the Pet Travel Scheme, your pet needs:
a microchip
an up-to-date rabies vaccination
an Animal Health Certificate and
to have undergone flea, tick, and tapeworm treatment with an official certificate as proof.
Talk to your veterinarian about meeting the requirements for the Pet Travel Scheme. In most cases vaccinations need to be given at least 21 days prior to the start of your trip, so plan accordingly.
What affects the cost?
Pet travel insurance may not cost you anything extra – it may already be included in your pet health insurance policy. Read your pet health insurance policy carefully to see if pet travel cover is included.
If you policy does not cover pet travel, you may be able to buy this as an extra add-on to your pet health insurance policy.
Several factors can affect the cost of your pet travel insurance.
Some dog breeds may cost more to insure, especially if they are prone to genetic medical conditions.
Older pets may be more expensive to cover, or your insurer may not provide any type of cover for them due to their age.
Pets with pre-existing conditions may not be covered for their medical condition.
You should always compare pet travel insurance policies carefully to make sure they fit with your cover requirements and your budget.
What should I look for in a pet travel insurance policy?
It's important to know exactly what's in your pet travel insurance policy. You want it to cover your pet's needs and fit with your travel plans. Here are some items to check within your policy:
Which countries are included in the cover?
What is the maximum amount of money that can be paid out for a claim?
What type of situations are covered, such as accidents or illnesses?
What age will the policy cover your pet up to?
Are pre-existing conditions excluded? Are there other exclusions?
How many weeks or months will the cover last when you are abroad?
If you already have pet health insurance for your furball, you may already have cover for some of these situations. Read your policy carefully before you head off on your holiday.
Does pet travel insurance cover illness?
Most pet travel insurance policies cover medical treatment for illnesses that your pet may contract while you are traveling. But some situations, such as if your pet becomes ill before you depart, may not be covered if you decide to cancel your trip. Each policy is different, so make sure you know exactly what is covered before you buy the policy.
Should I get a single-trip or multi-trip pet travel insurance policy?
If you and your furry friend are frequent travelers, you might investigate buying multi-trip pet cover. This may be a cost-effective alternative to buying a one-time policy for each trip, especially if they occur within a short time period.
Pet travel insurance helps you have a relaxing trip with your furry friend
You want to enjoy your holiday with your pet, and spend money on enjoyment, not veterinary bills should an accident occur. Take away one source of worry by buying pet travel insurance before you leave on holiday. You'll get to enjoy the company of your dog or cat without stressing about unexpected bills.