Life@Tractive
Welcome To The Tractive Candidate Experience – A Recruitment Process Like No Other!
Find out how the Tractive recruitment process sets you up for success!
First impressions matter; that's why our Tractive candidate experience is designed with YOU in mind. From your initial interaction with us – until you join our team, we aim to create a positive and memorable candidate experience that represents who we are and brings out the best in you. Get ready to discover what sets our recruitment process apart from the rest!
Let's start with our vibrant culture!
We're really proud of our vibrant culture! That's why we're committed to giving you everything you need to decide if we're the right culture fit for you. Our Tractive careers page is a treasure trove of insights, showcasing our values that we live by and the benefits of joining our team. And if you want an insider's perspective, head on over to our Life@Tractive HR blog or connect with us on LinkedIn to get a real taste of what it's like to be a part of our dynamic team.
But don't take our word for it! Take a peek at employer rating platforms like Kununu and Glassdoor to see what other people have to say about working with us.
We are committed to clear & timely communication.
We want you to feel fully informed and confident every step of the way.
Forget about those boring job descriptions filled with mind-numbing bullet points and meaningless buzzwords. We're here to give you real information that actually matters. We want you to have everything you need to make an informed decision about whether a position is the perfect fit for you.
Once you hit that submit button and send in your application, we promise to keep you in the loop. We'll acknowledge your application, provide regular updates and let you know our decision. We're all about keeping those lines of communication open.
We know waiting can be tough, but don't worry if you do not hear from us right away. We take the time to carefully review every application. That means it might take us up to a week to provide you with feedback on your application status. But rest assured, we're on it!
No automated algorithms here!
While we fully understand that technology is important, we prefer a more personal touch when it comes to screening our candidates. So when you submit your application, rest easy knowing our Talent Acquisition team will give it the attention it deserves.
Our Talent Acquisition team is committed to finding the perfect fit, not just in terms of skills but also in terms of culture. They are not into superficial fluff – they genuinely want to get to know the real you. They want to understand the experiences that have shaped you, what motivates you, your unique strengths, and what gets you excited about the position you're applying for.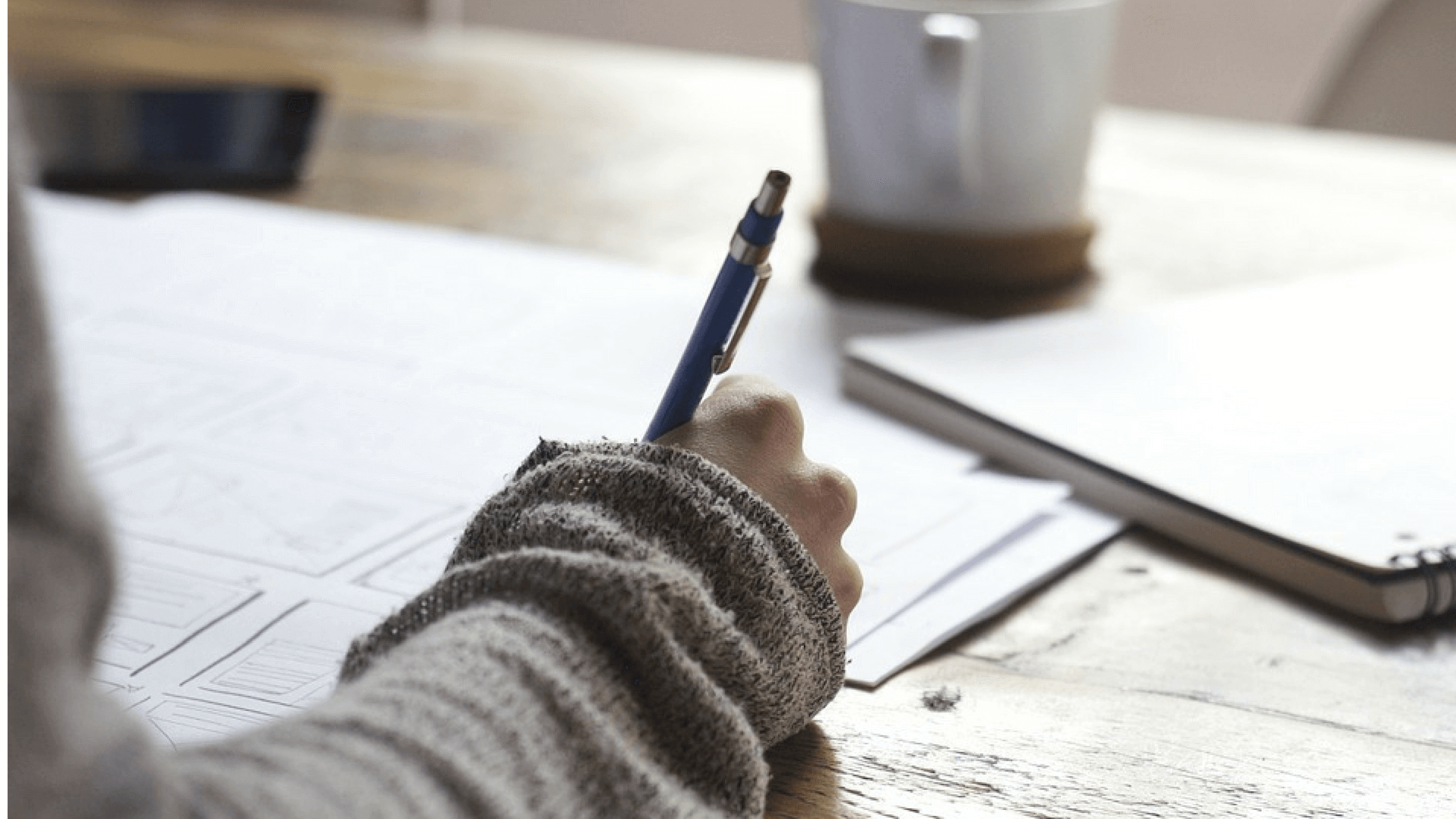 Showcasing your skills.
We want to make sure that every candidate has a fair chance to showcase their skills and experience.
That's why we encourage you to invest time in making your application stand out. We appreciate and carefully read your personalized Motivational Letter, so don't hold back – show us why you're the perfect fit for us! If you have any additional certifications, transcripts, or work samples like a portfolio or code samples, we'd love to see them too. We are excited to discover what sets you apart and learn more about your talents!
Before moving on to the next stage of the recruitment process, we might ask you to demonstrate your skills through a practical task. Depending on the role you've applied for, it could be a practical exercise, a technical test, or a work sample. If you receive an invitation for this, it means we're genuinely interested in your potential and want to learn more about what you can do.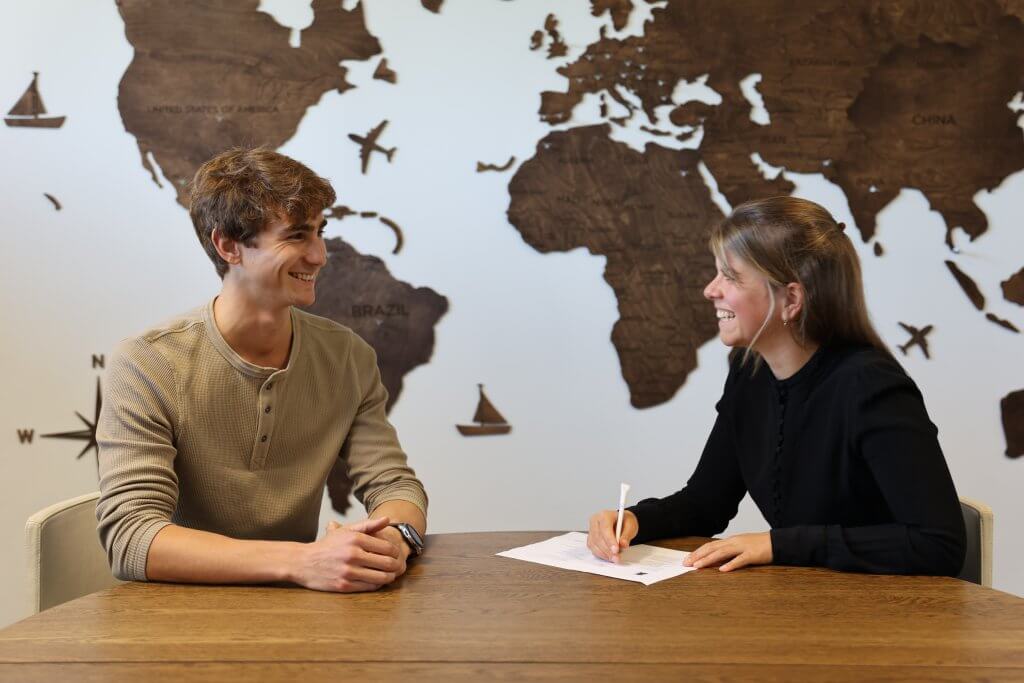 We love engaging conversations.
Congratulations – you've reached the interview phase!
This is where your personality takes center stage. We value authenticity above all else, so get ready for a refreshing interview experience that goes beyond the usual question-and-answer routine. We want to have engaging conversations that dive deep into your unique experiences, your core values, and your aspirations. Don't forget, this is your chance to interview us too! Come prepared to share your thoughts, insights, and any questions you might have.
Depending on the position you're applying for, there might be multiple interview phases, all designed to ensure we make the best decision. First up is a friendly chat with one of our Talent Acquisition team members. It's a chance for us to get to know each other, build a connection, and see if we hit it off. Next, you'll move on to additional interviews with the specific team you're interested in joining, as well as the Team Lead. These interviews dive deeper into your skills, experiences, and how your unique talents can contribute to the team's overall success. The final interview phase is a short call with our COO who takes the time to personally connect with every applicant who could potentially join our Tractive team.
We want you to succeed, so before your big day, we recommend checking out our guide, ''Insider Tips On Mastering The Application & Interview''. It's packed with insider tips from our Talent Acquisition team!
Feedback, Feedback, Feedback!
Let's talk about feedback because it is really important to us. We firmly believe that feedback is the foundation for growth and success. Throughout the recruitment process, we'll be there with timely feedback to help you navigate your journey with us and determine if we're the right fit for each other. And after you've completed your final interview, we'll give you a call within a few days to deliver the good news!
If it turns out that we're not the perfect match at this time, our commitment to providing you with constructive and personalized feedback still continues. We want to give you the tools to improve, to learn, and to ultimately find that dream job that aligns perfectly with your skills and aspirations. Because our feedback is tailored just for you, it can take up to a week until it hits your inbox.
Welcome to our Tractive team!
Your candidate experience goes beyond the final interview. Once you've accepted our offer, we'll fill you in on all the exciting next steps. But, if you want a sneak peek of what's ahead, you can check out our helpful guide "What To Expect At Your Tractive Onboarding". And if you're planning to relocate to Austria, make sure to take a look at our "Relocation with Tractive" guide. It's got all the info you need to get you ready for your big move.
If you're still thinking about your next big adventure, know that we are committed to supporting you on your path to success. From your first touchpoints with us, prepare for a candidate experience like none other! We can't wait to hear from you.
---
Ready to join our Tractive team?