Career Spotlight
Iryna's Tractive Journey as a Data Scientist
Ever wondered what it's like working at Tractive in the Data Science team? Get to know all about it - a day in the life of a data scientist - through Iryna's story.
Juggling the demanding role of academia while continuing to grow professionally, Iryna is a shining example of balance and dedication.
Join us as Iryna takes us on her journey to becoming a Data Scientist – and shares her secrets to achieving balance and harmony with being a working student.
Did you always dream of being a Data Scientist?
No. Originally I enrolled in university to study Biochemistry. But writing my Bachelor's Thesis gave me the chance to work with really large amounts of data. This experience opened my eyes to the power of using statistics, machine learning, and data visualization to solve complex problems. That's when I realized my true passion was with data science.
After completing my Biochemistry degree, I decided to follow my passion and applied for a Master's Degree program in Artificial Intelligence. And I've had an incredible learning experience ever since! Right now, I'm working on my Master's Thesis and alongside academic advisors who are experts in their field. I'm really excited to see where this journey takes me.
How have you grown in your role since joining Tractive?
I started my Tractive journey back in February last year as a Data Science intern. During that time, my primary focus was on creating data visualizations for different teams within Tractive, like Sales, Marketing, and Operations. It was an amazing experience to have the chance to provide valuable insights that had real impact on data-driven decisions.
When my internship ended, I was thrilled to be offered a permanent position as a Data Scientist. In my new role, I had the chance to dive deeper into data analysis, modeling, and extracting valuable insights from complex datasets.
Then in February of this year, I took the chance to join the Tech Analytics & Data Science sub-team. This shift introduced me to a whole new set of challenges and responsibilities. Right now, I'm actively involved in projects supporting the Technical Support, Hardware, Firmware, and M2M teams.
Tractive has been a great place for me to grow both personally and professionally. Working across different departments and in different roles has been an incredible experience that's given me a whole new set of skills and has really supported my development.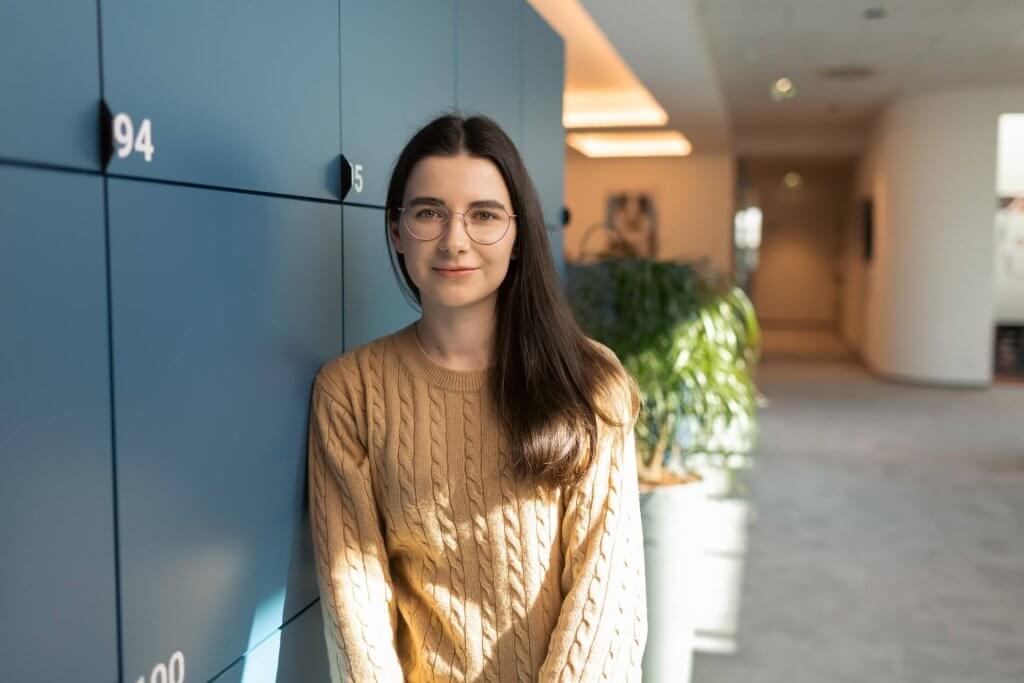 What's a typical day as a Data Scientist?
Usually, I start my work day at 8:00 AM by checking my messages and emails. Then, it's time to plan out my day by prioritizing tasks from my to-do list. Around 8:30 AM, my team and I gather for a quick standup meeting. We make sure we're all on the same page and discuss any roadblocks we might be facing. After that, I dive right into my projects. Right now, I'm working on creating a pipeline for labeling reviews and visualizing the outcomes. It's a pretty cool and challenging project! By around 3 PM my team and I always try to meet up for a coffee break, where we recharge and catch up! Oh, and once a week, I have a one-on-one meeting with my team lead. We get to touch base on progress and talk about any challenges that may have popped up along the way.
What's the most surprising lesson you've learned in your position?
One of the most surprising things I've learned is the importance of effectively communicating complex concepts to other teams. As a Data Scientist, my role involves collaborating with various teams to help them improve processes and make informed decisions. This involves working with large data sets and creating visualizations. To truly make a difference, I need to explain my insights and recommendations in a way that everyone can understand, avoiding technical jargon. Clear communication is the critical component that enables comprehension and effective use of my work by our teams. This unexpected lesson has been a valuable one, because it ensures the impact of my work and helps me to collaborate better with different teams.
What do you do when you're not crunching data?
Well, as a working student, most of my free time is devoted to my Master's Thesis. It's a big project, and having a three day weekend and the flexibility to work remotely has been a huge help.
My week can get pretty busy so I always make sure to set aside some quality time for my family. They're really important to me and I try to spend as much time with them as possible.
When I'm not working on my thesis or spending time with my family, you'll probably find me on the yoga mat. This is my time to focus on my well-being. It helps me unwind, reduce stress, and be more mindful. Plus it keeps me centered and ready to tackle whatever challenges come my way.
Curious to learn more? Discover Tractive careers.
Get Tractive GPS