Career Spotlight
Bettina's Tractive Journey As An Accountant
At Tractive, we're lucky to work with some amazing people. Meet Bettina, and discover why she thinks working at Tractive is such a special experience!
Curious about what makes working at Tractive so special? We sat down with Bettina, a professional accountant with over 15 years of experience, for an exclusive interview as she sheds light on the magic that sets Tractive apart.
Prepare to be inspired to embark on your own Tractive journey!
How did you begin your journey in Accounting?
I take pride in saying that I've been working as an accountant for over 15 years now. While accounting wasn't my original career aspiration, I have grown to love this profession and embrace the challenges it presents. The intricate nature of financial management and the demand for accuracy keep me engaged and motivated.
What are your primary responsibilities in your role?
As an accountant in the finance department at Tractive, my main duties revolve around computer-based tasks. So things like handling invoices, processing payments, and end of month reconciliations. To keep things efficient and accurate, we have adopted a paperless approach. Gone are the days of paper invoices!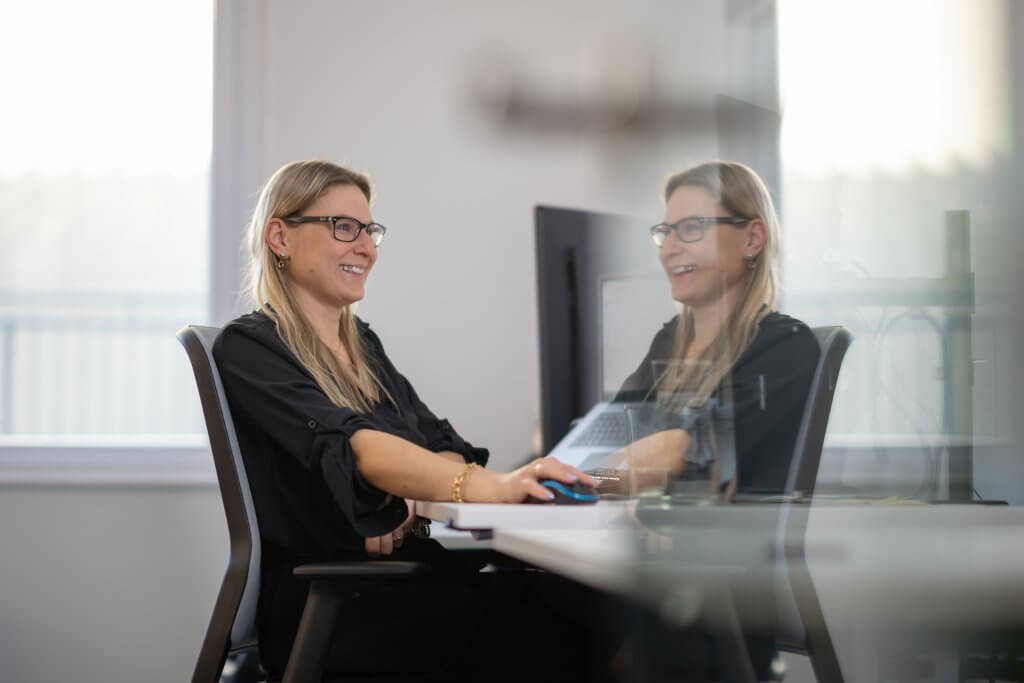 What was your first impression of Tractive?
In a word? ''Welcoming''. Prior to joining Tractive, I had heard countless positive things about working here. Which obviously made me want to experience it first hand, and I can now confirm that all the praise I heard was absolutely true. The work environment at Tractive is unlike any other I have encountered. From the moment I stepped through the doors, I felt a warm welcome and had a genuine sense of belonging.
How does Tractive stand out as an employer?
Having spent the last 15 years working in accounting across different organizations, I can honestly say that Tractive has a truly special team spirit. The team spirit is genuine and creates a close connection between colleagues. In turn, I feel like this inspires us to work harder and support each other. My colleagues are motivated and passionate about what they do. But it's not all about hard work. We also let loose and celebrate together with some truly legendary parties!
Which Tractive values resonate with you most?
The two Tractive values that I identify with the most are ''Be Positive'' and ''Be Honest & Transparent.'' I firmly believe that having a positive mindset is crucial for maintaining the supportive work environment that we have here at Tractive. Sometimes things can get tough, but when you stay positive and motivated, even the toughest tasks become manageable and even enjoyable!
Equally important are honesty and transparency. They're the foundation of trust within our team and with our customers. This really resonates throughout Tractive in the way we communicate and work with each other.
How do you make the most of your 3 day weekend?
The three day weekend has been a game changer for me! Having that extra day off allows me to spend more time volunteering at a local animal sanctuary. My husband and I have been actively involved there for three years now, and we proudly sponsor 13 animals. It's a perfect balance to my work life, and I cherish every moment spent caring for and learning about these amazing animals.
I am also an avid local sports fan! Depending on the season, you'll find me passionately cheering for the Lask Linz football team or the Black Wings hockey team. The three day weekends are amazing and allow me to attend as many games as possible. 
Are you a pet parent?
Absolutely! I am the proud owner of Whisky, my ten year old cat. She's my princess and is very pampered. Whisky's an indoor cat so this might explain why she's a little on the chubby side. Nonetheless, her cuteness knows no bounds. So much so, I even have a tattoo of her.
Are you ready to begin your new career?