Life@Tractive
People First: 6 Ways We're Scaling Up At Tractive By Investing In Our Team
We made it through the ''start up'' phase, we made it through a pandemic. Now we're scaling up by navigating - people first - through the growth phase of our Tractive journey.
We began our Tractive journey with a small team, big dreams, and a clear vision for what we wanted to achieve. Ten years later, we can proudly say, "Over 1,000,000 pet parents across the world have trusted us to keep their pets safe".
But we couldn't have done it without investing in our team.
As we look back over the past years, we're able to reflect on our challenges and learnings from navigating the growth phase of our Tractive journey. We aren't able to offer a "magic key". But we can offer our insights on how investing in our team made all the difference to setting us up for success.
Our 6 insights to scaling up and navigating the growth phase:
1) Putting people first
We understood from the beginning the importance of putting people first into our scaling up strategy. After all, our team is the driving force behind our success. That's why we made investing in our team an essential part of our scaling up strategy.
With the right set of skills and support, we knew that our team would be able to handle all the challenges of the growth phase.
2) From generalist to specialist
Gone are the days of teams being ''jack of all trades''. Essential to our scaling up strategy was the transition of our teams from generalist to specialist. This meant building high performance teams with distinct roles and areas of expertise.
Human Resources was one of the teams to make the transition from generalist to specialist. We developed two specialized teams within our HR department, Talent Acquisition with a focus on recruiting top talent and People Operations with a focus on building and developing our existing team members.
With our HR department transitioned into two specialized teams, we were ready to carry out our ''people first'' scaling up strategy.
3) Culture of continuous learning
We recognized that in order to continue to grow and reach our goals, we needed strong leaders who could guide and motivate our teams. We invested in leadership training and coaching programs to help our team leaders develop the skills they needed to effectively lead and inspire their teams.
In addition to investing in leadership development, we also focused on building a culture of continuous learning and growth. We partnered with Udemy Business to provide our teams with the tools that they would need to take on new challenges and responsibilities. Investing in our team's education was key to their success in transitioning into new specialized roles.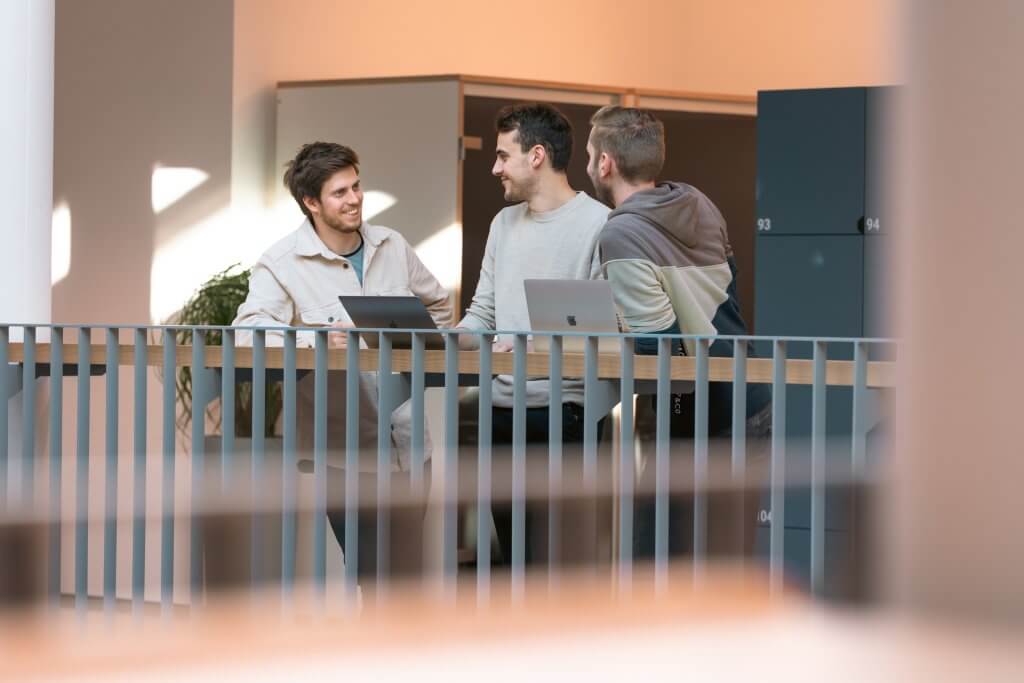 4) Building the right team matters
With the rapid growth of transitioning from start up to scale up, our teams needed additional support to fill in knowledge and experience gaps. We were able to support and strengthen our teams by investing in top talented team members from around the world.
Our Talent Acquisition team worked continuously to attract and retain new team members with the right mix of skills, passion, values, and attitude. We are proud to say that we ended 2022 with over 190 top talented team members (with almost 40 nationalities) and are still growing.
A key factor to the success of our Talent Acquisition team was our commitment to building diverse and inclusive teams. This not only helped us to attract the right team members, but also promoted a more collaborative and innovative work environment.
5) Retaining culture
As we rapidly scaled our teams, retaining our Tractive culture became increasingly challenging. We needed to rethink how we could retain our culture of transparency, collaboration, and feedback.
We took this opportunity to align our growing team with our goals and vision by implementing OKRs, or Objectives and Key Results. With OKRs every team member is working actively towards team objectives to help us achieve our goals and overall vision.
In addition to OKRs, we further supported our culture of feedback by partnering with Culture Amp. Taking the time to give and receive feedback has allowed us to continuously evaluate what we do, make small changes, and create big impact.
Prioritizing our Tractive culture to ensure every team member understands their value and why we do what we do has helped us evolve together as a team.
6) Best possible working conditions
In order for our team to be at their best we needed to offer the best possible conditions — and in 2022 we made it a reality.
With the introduction of our 4 day work week, we were able to offer flexible working arrangements to ensure that our team had the time and support that they needed to manage their daily lives. We recognized that with small changes to our work efficiency, we could provide our team a better work life balance.
Lastly, we wanted to create an environment that encouraged collaboration and creativity. With the opening of our new Tractive Campus we were able to provide our team everything that they would need to achieve their full potential. Find out how we made working at Tractive even better than it was before with the Insider Tour of Our New Tractive Campus.
Final thoughts
Overall, our journey has been one of constant growth and evolution. Step by step, putting our people first has set the course for continued growth and success.
By putting people first we have built the foundations of a great scaling up strategy and the voters at Trending Topics agreed by voting us Scale Up of the Year 2022. We could not be more proud and are excited to see what's next in our Tractive journey.