Tractive's Big American Adventure
Life is about to get even better for American pet parents. Why? Because the world market leader in GPS tracking for cats and dogs - and top-rated brand by customers - is launching its new device in the US & Canada. Not only does Tractive GPS LTE offer better coverage and more peace of mind - it also comes with a new activity monitoring feature to keep pets fit.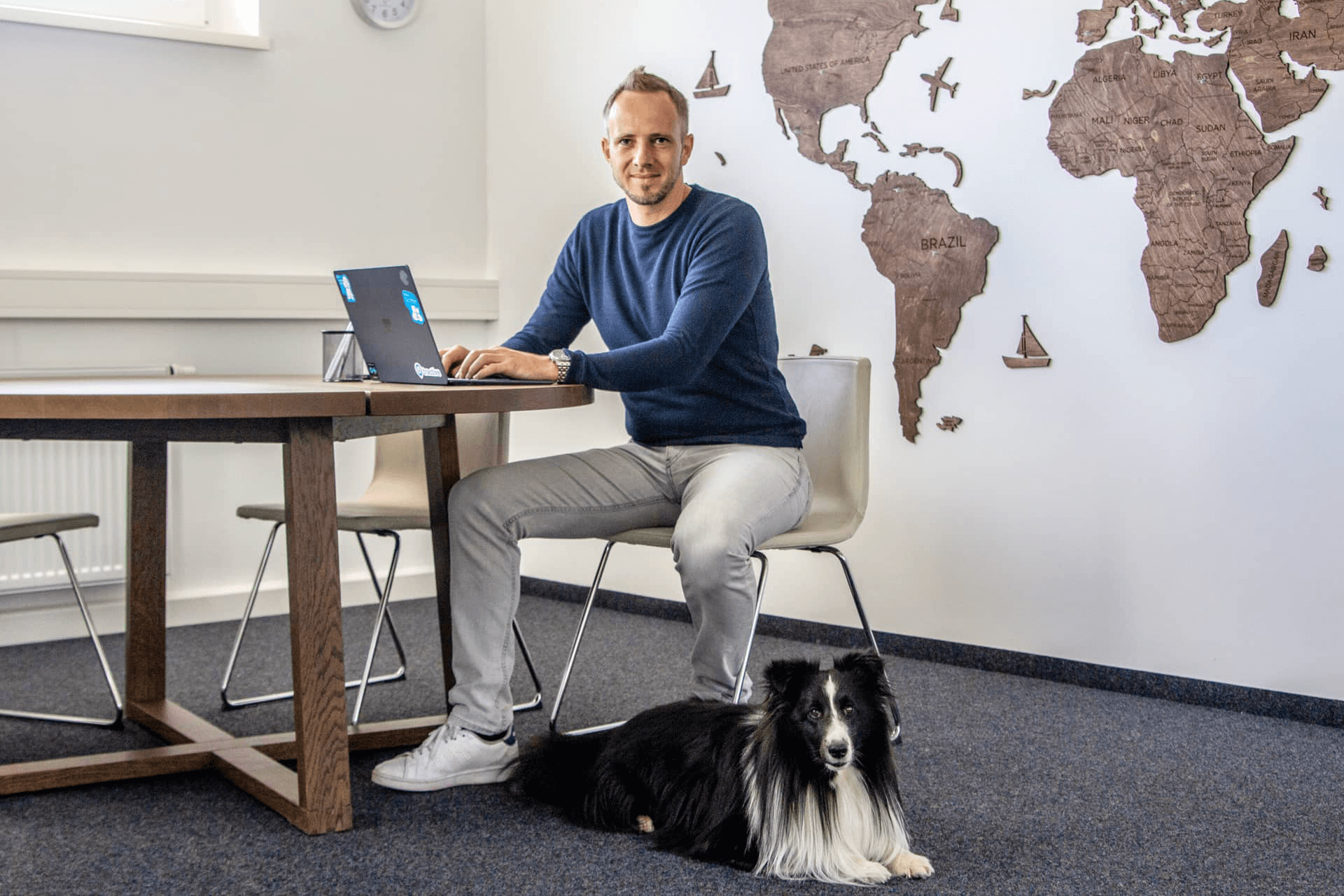 Pasching, Austria July 9th, 2020 Tractive – led by Silicon Valley veteran CEO-founder Michael Hurnaus, Runtastic founder and former CEO Florian Gschwandtner, and ex Furbo General Manager Andrew Bleiman – are going big on the US with their new LTE GPS tracker. Equipped with a brand new activity monitoring feature, their goal is to make sure every pet parent can keep their furry friends safe and fit – and to make sure it doesn't cost them the world.
Fitness buddy. Guardian angel. All in one.
Tractive, a leader in GPS tracking for cats and dogs, has announced the launch of their new activity monitoring feature today. Along with Tractive's highly trusted GPS tracking features, this helps caring pet parents follow their furry friend's every move, and keep their pets in top shape. "This feature is designed to give pet parents all they need to take care of their beloved pet. We are giving pet owners peace of mind, whenever and wherever they need it" – explains Michael Hurnaus, CEO of Tractive.
Get your pet active with Tractive
The new activity monitoring feature lets pet parents follow their cat or dog's every step at work, at home or on the go, and track their furry friend's activity day and night – whether they're running about or fast asleep. With cat and dog obesity rates in the US reaching around 60%, this new feature offers a much-needed solution for those looking to keep their pets healthy – and makes getting on the move even more fun for both humans and pets. Find out more about activity monitoring with Tractive.
Location & activity tracking without boundaries
Tractive's new GPS DOG LTE offers their best coverage and tracking experience yet, combining new LTE technology with Tractive's most popular features.. With unlimited range worldwide, you'll know your pet is safe (and fit) wherever you go.
Availability & Release
Tractive GPS DOG LTE and the new activity monitoring feature will be available in the US starting from July 9, 2020 on amazon.com and in the Tractive online shop.
About Tractive
Tractive, now the world's most trusted pet GPS tracking brand, was founded in 2012 in Pasching, Austria by a group of paw-ssionate entrepreneurs looking to create a safer environment for the millions of pets in the world. Tractive's mission is to strengthen the bond between pets and their owners by leveraging technology to ensure a healthier, longer and safer life together.
Tractive specializes in the development of pet tech, pet wearables and apps. In addition to Tractive GPS, Tractive's flagship trackers and app, the company produces a range of other pet parent-friendly applications and is always on the lookout for ways to further delight its 270,000+ device users.
The press kit is available on the Tractive press page. For any press communications please email:
press@tractive.com
Tractive GmbH
Randlstraße 18a
4061 Pasching
Austria
Customers available to speak to the press upon request.