How To Calm Dogs During Fireworks
Learn why dogs are so scared of fireworks, and how to recognize the signs of a firework-frightened dog. Plus, discover how to prevent your buddy from running away and get tips to keep your dog calm during the firework festivities.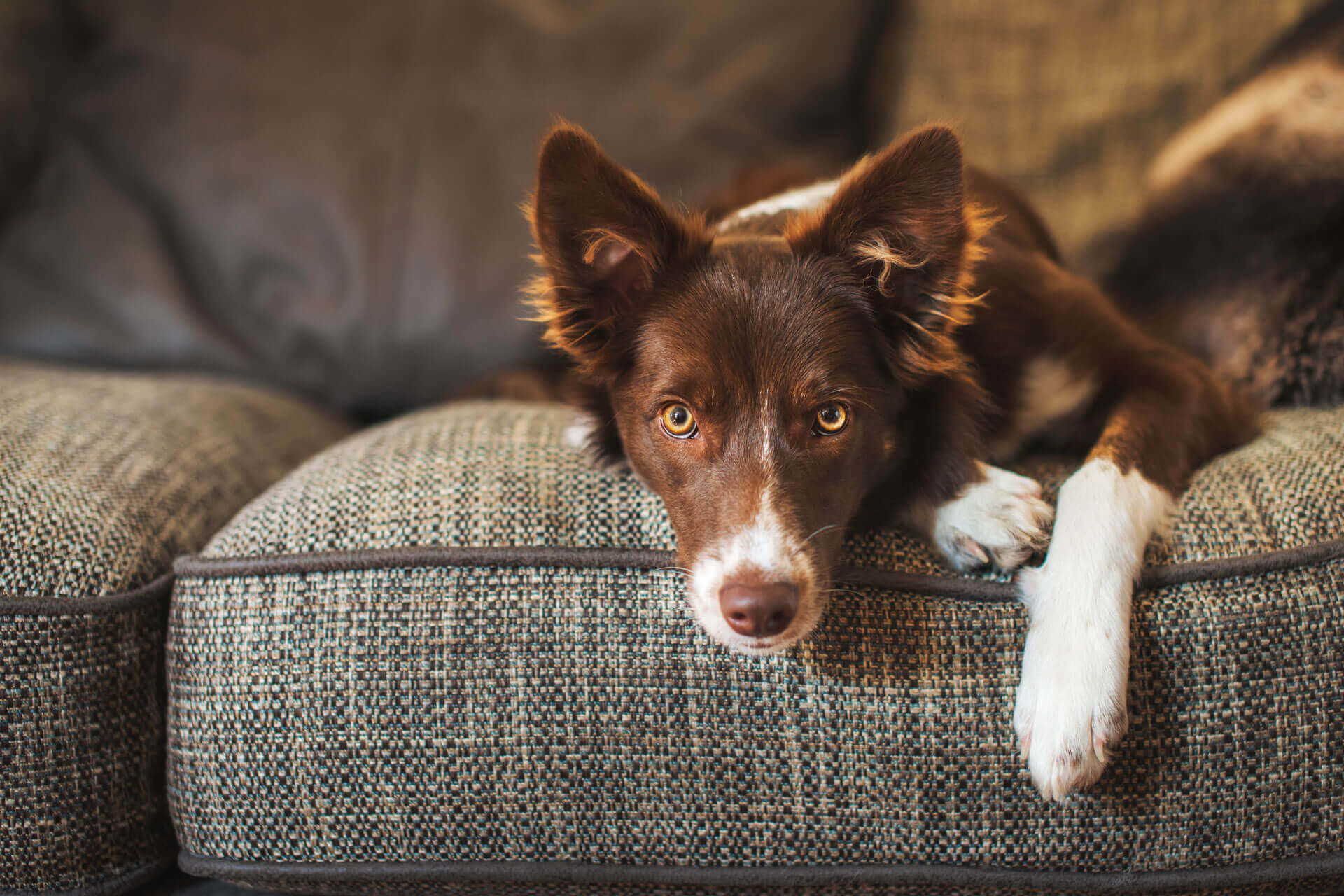 Is your dog scared of fireworks? It's normal. Whether on the 4th of July, New Year's Eve or another special occasion, fireworks are almost sure to cause fear and anxiety in dogs. And if your dog is afraid, you can be sure they aren't enjoying the festivities as much as you are. Fearful dogs with a noise aversion may become frozen, try to hide or run away, or behave aggressively during fireworks. That's why it's essential to know how to calm your dog during fireworks.
But first, let's talk about why dogs are so scared of fireworks, and what you can do to make the experience more safe and comfortable for your furry friend. Plus, discover the number one way to never lose your dog again.
Why are dogs scared of fireworks?
The first reason why dogs are scared of fireworks is simply that fireworks are really loud, even for human ears. And our canine friends have better hearing than we do. According to FirstVet:
Dogs hear sounds of up to 50,000 vibrations per second (50,000 Hz), whereas humans cannot hear sounds that vibrate more than 20,000 vibrations per second (20,000 Hz).
Their excellent hearing makes dogs more sensitive to noise, which explains why your dog may come running at the sound of someone opening a bag of chips on the other side of the house. But it also explains why loud fireworks can be terror-inducing for your furry friend. Chances are, dogs experience the noise far more intensely than you do.
Another reason why dogs are scared of fireworks is that they are unpredictable. While you're excited to go see the fireworks and know what to expect, your dog has no idea what's going on and can't mentally prepare for the loud noises. From their perspective, it comes out of nowhere. And since each loud bang, hiss and pop from the fireworks comes at a seemingly random interval, dogs can't get used to the sound.
Finally, dogs are scared of fireworks because they perceive them as a threat. The loud, unpredictable noise triggers the dog's nervous system and fight-or-flight response. They become activated as their body prepares to protect themselves. In this state of heightened fear, many dogs will freeze, run away, or fight in response to what feels like, for them, a very real threat.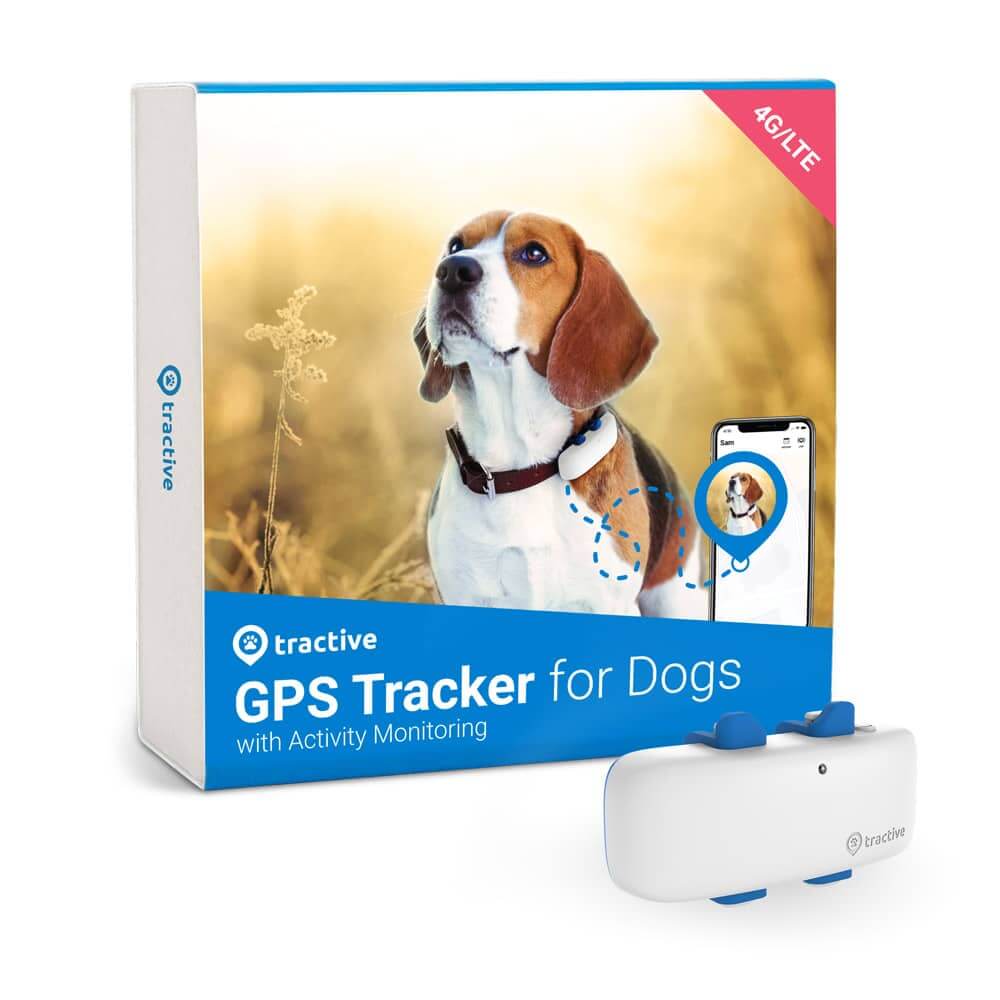 Always know where your dog is
Follow every step in real-time with unlimited range. Get alerts if they wander too far. Keep them happy & healthy with Wellness Monitoring. And let others – like walkers or sitters – keep an eye on your dog too.
Now that we covered why dogs are scared of fireworks, here are some signs that your dog is experiencing firework anxiety.
Symptoms of fireworks anxiety in dogs
Chances are, you can tell when your dog is anxious, scared, or truly terrified. Pay attention to your dog's state so you can recognize these symptoms of fireworks anxiety in dogs:
wide eyes
panting
hyper-salivation
excessive barking
tremors or shaking

excessive scratching or

licking
hiding or cowering
anxiously following you around
trying to escape or run away
Top 6 Reasons: Why Do Dogs Run Away?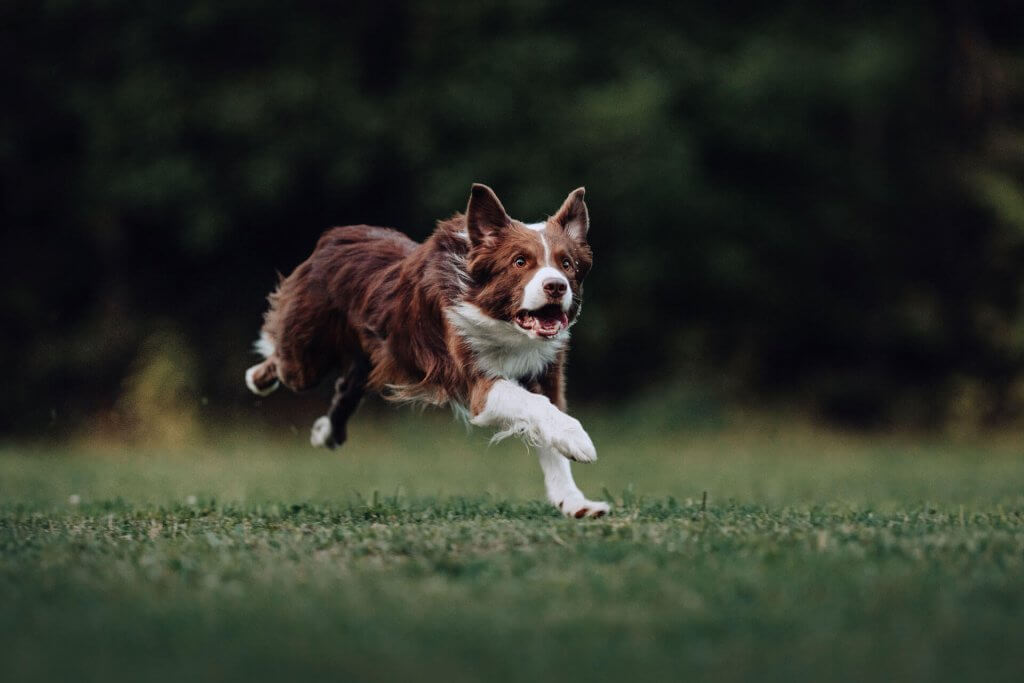 How to prevent your dog from running away during fireworks
In the worst case, a dog frightened by fireworks may run away, leaving you helpless. That is, unless you have a dog GPS tracker. With a Tractive GPS Dog Tracker you can see where your dog is at all times and bring them back to your side in case they get lost.
That's what happened to Solène, when her rescue dog Sira got spooked during fireworks and fell into the ocean 😨 Check out her story:
"My dog was rescued and is alive because of her tracker. I live on an island in France. On July 13, there were fireworks for the French National Day. My dog got scared and escaped. She ran to the pier and probably fell in the water at 23:50. There was no signal on the GPS for an hour, that she probably spent in the water. At 00:50, the signal was back. She was on a rock in the middle of the sea."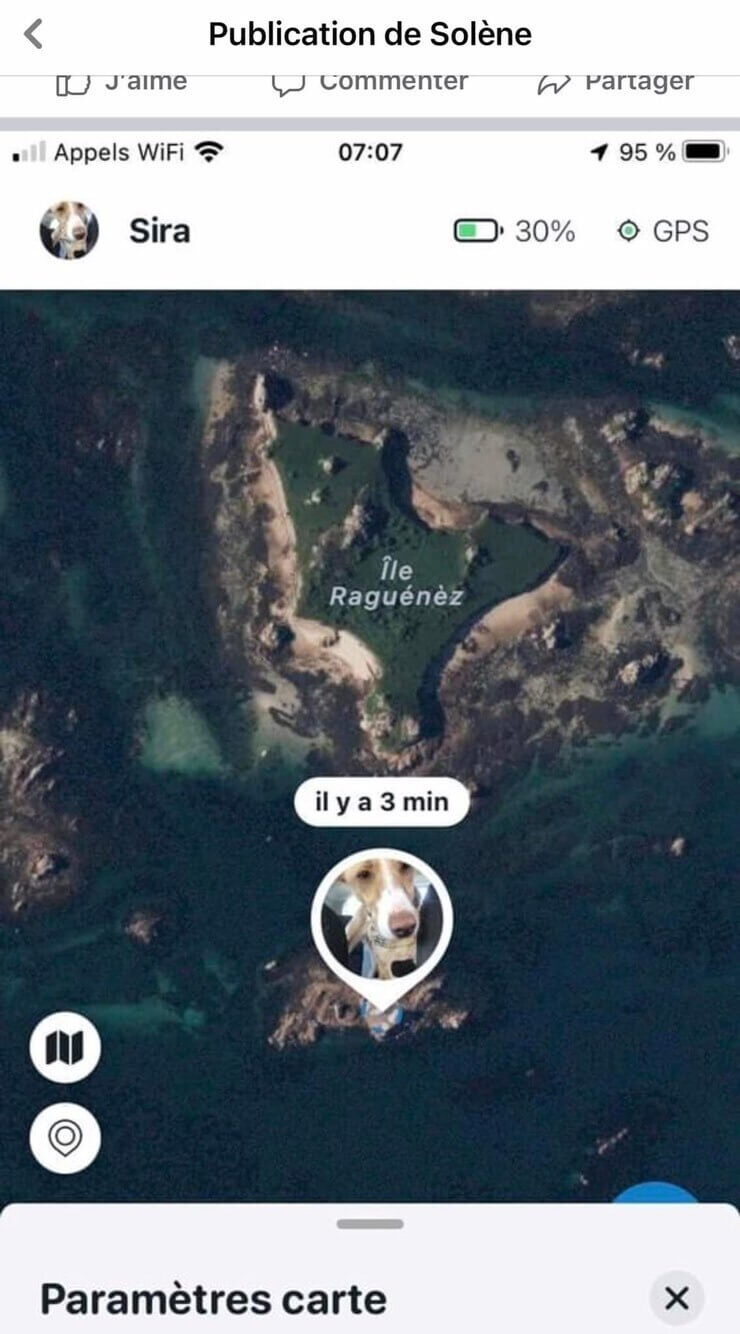 "I called several people to find someone who could go find her with a boat. They looked for her for about an hour before they could finally locate and rescue her. They had to catch her with a fishing net because she was so scared."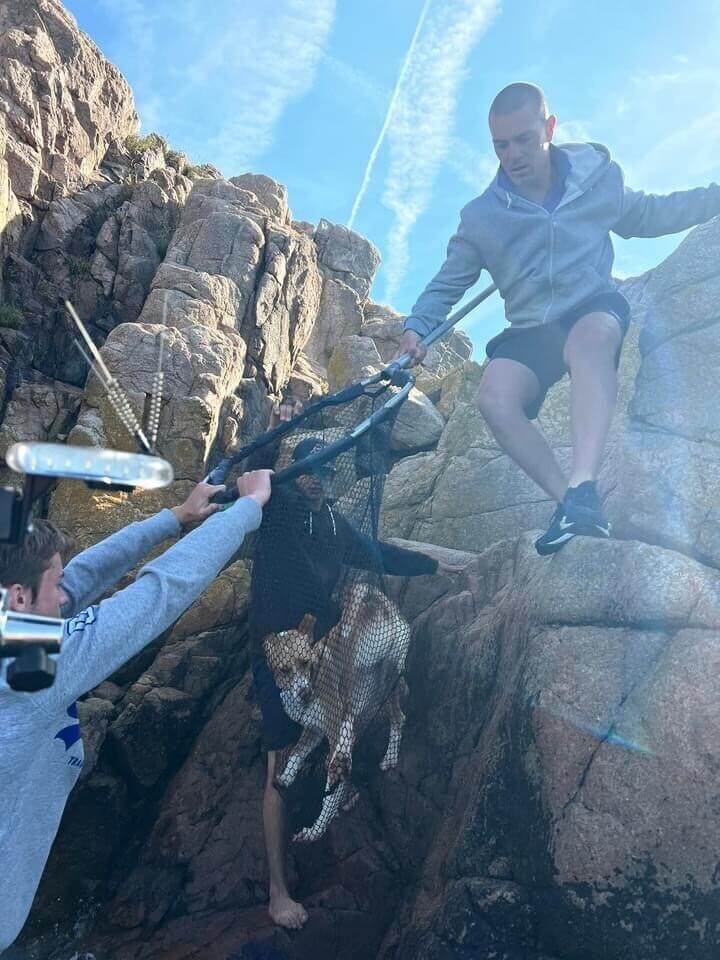 "I am very grateful that this tracker still worked after an hour in the sea. Thank you Tractive!"
In addition to a GPS tracker, make sure your dog is microchipped and wearing ID tags on their collar before fireworks. This will increase your chances of being reunited with your furry friend, should they get separated from you.
How to calm a dog during fireworks
When it comes to dogs and fireworks, there are several things you can do in advance or at the time of the fireworks to help keep your dog relaxed and safe. Here are our top tips on how to calm a dog during fireworks:
Know the plan: Find out what time the fireworks start so you can be prepared to calm your dog during that time.
Feed and exercise: Make sure your dog is well-fed and exercised before the big event. A tired and full dog is less likely to be anxious.
Keep your dog inside: Bring your dog indoors to help protect them from the loud noise of fireworks and prevent them from running away.
Create a safe space: Make a place in your home where your dog can be comfortable. This could be a small room, or their dog crate. Bring toys, bedding and their bed to help make them feel safe.
Have someone stay with your dog: Arrange for someone to supervise and calm your dog during the fireworks.
Use music or white noise: Consider playing music or white nose for your dog to drown out the booming noise outside.
Try dog headphones for fireworks: Noise cancelling headphones for dogs can help protect your dog's hearing and reduce anxiety.
Consider a dog wrap for fireworks: Like a weighted blanket, dog wraps, vests or shirts can help relieve an anxious dog.
Desensitize in advance: Dogs that have already been exposed to loud noises are less likely to be frightened by them. You can play firework sounds while playing with your dog and giving them treats and slowly increase the volume over time.
Stay calm: Your behavior can have a big impact on your dog, so be careful not to do anything that could frighten your dog during fireworks.
Medicate if necessary: In the case of severely anxious or phobic dogs, anti-anxiety medication might be helpful to keep them from hurting themselves1. Talk to your vet before medicating your dog.
Dogs and fireworks: final tips
Dogs and fireworks don't go well together; chances are, your dog is scared of them. So keep these final tips in mind:
Besides being scary, fireworks are also toxic to dogs. So always keep fireworks out of a dog's reach.
Don't let your dog hang out in the smoke and debris from fireworks; they're sensitive to the odor.
Some dogs just aren't afraid of fireworks, for whatever reason. If that's your case, consider yourself lucky, and keep a close eye on your dog anyway.
Gradually exposing your dog to fireworks and other loud sounds can help desensitize them – but this may take a while.
If anxiety is preventing your dog from living their best life, consider hiring a dog trainer or behavioral consultant to help them overcome their fears.
Most importantly, while you enjoy the fireworks and celebration, don't forget to take good care of your dog. They'll repay you with licks, love and loyalty, like they always do 🐶💗