Safety
How to find a lost cat – and stop them from going missing again
Cat missing and don't know what to do? Bring your cat back home as soon as possible - and avoid them from going missing again - with this step-by-step guide.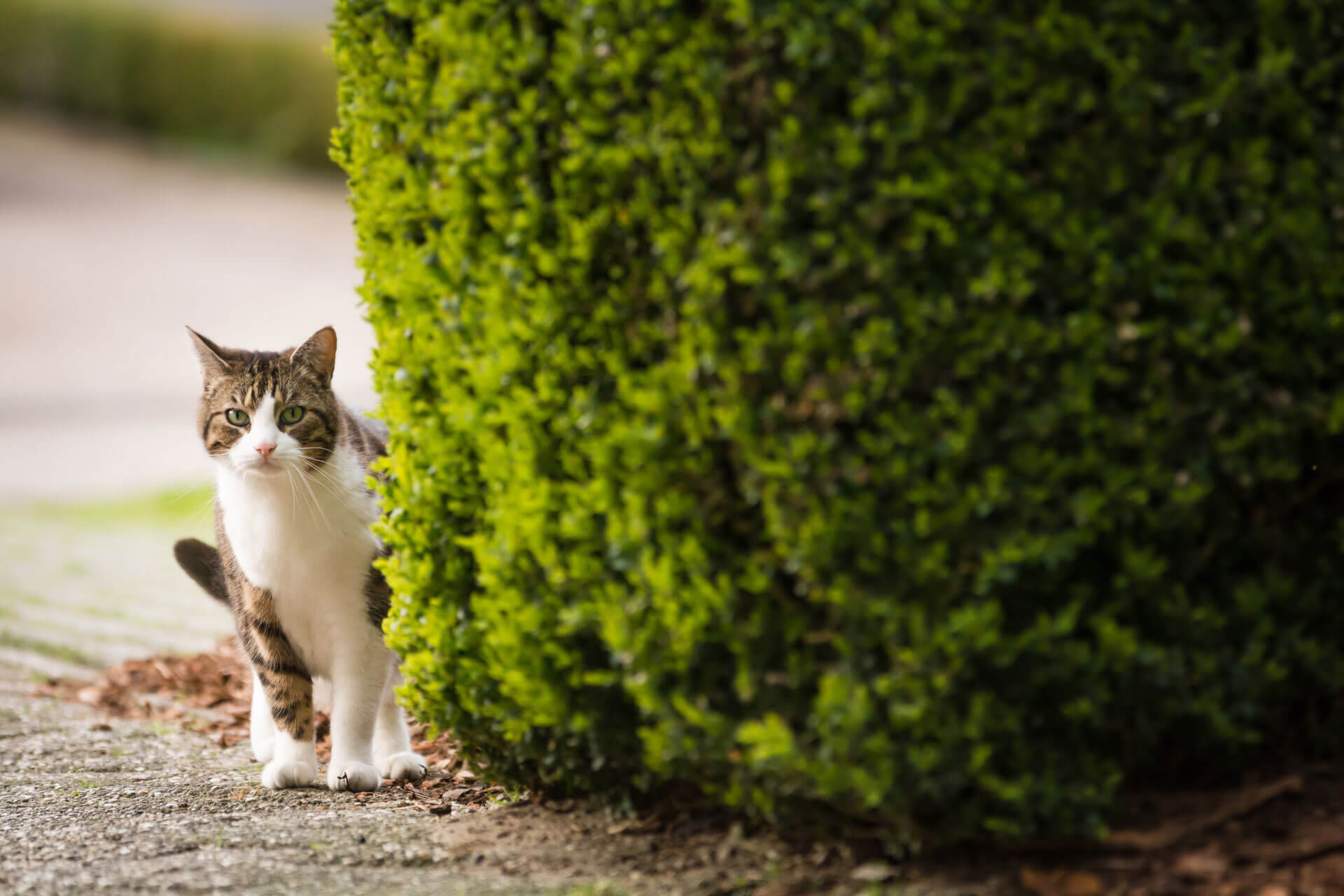 Maybe you've had a cat gone missing in the past. Maybe it's something you're worried might happen. Or maybe you're scared because you can't find your cat right now – if that's that's the case, don't panic. Whatever your situation, here's tips on how to find a lost cat and bring them back home. Cats run away for many reasons, but there's plenty you can do to avoid it from happening in the first place. In particular, getting them a GPS tracker.
15 tips on how to find a lost cat
If your cat is missing, it's understandable that you may be freaking out, and searching the web for the best way to bring your cat home. No one likes the feeling of not knowing where their fur baby is! But fear not. Studies have shown that about 74% of lost cats are eventually reunited with their family1. So try to stay calm and hopeful. And find your lost cat with the help of these 15 tips.
1. Make sure your cat is actually lost
Before you call a neighborhood search party, double check if your cat is really missing. Check indoors thoroughly, and ask friends and family if they've seen your cat. Also check all your cat's favorite places – under the porch or bed, or in the cat-loving neighbor's garden. To make sure you don't have to go through that stressful experience again, consider getting a GPS cat tracker.
Still can't find your cat? Then it's time to start the search.
2. Start right away
Once you know your cat is missing, don't wait until it's too late to start searching for your cat. If you wait hours or days, your lost cat may end up in a dangerous situation. As soon as you suspect that your furry friend may be missing, start the search!
The sooner you start looking for your lost cat, the easier it will be to find them.
3. Ask yourself: why is my cat missing?
Next, think about why your cat could have gone missing in the first place, as this could give you some clues on how to find them. For example, do you have a female cat in heat? Perhaps there's a handsome male cat in the neighborhood who caught her attention. Or do you have a neighbor who thinks your cat is a part of their family too?
Think of what your cat likes to do most – like chasing squirrels – and explore places they shouldn't be. You might be surprised where you find them. Like this Tractive user, who found their dear cat Kiwi inside of a van. Make a list of 3-5 possible reasons why your cat could be lost. Then, you'll know where to start your search.
4. Use treats to lure your cat home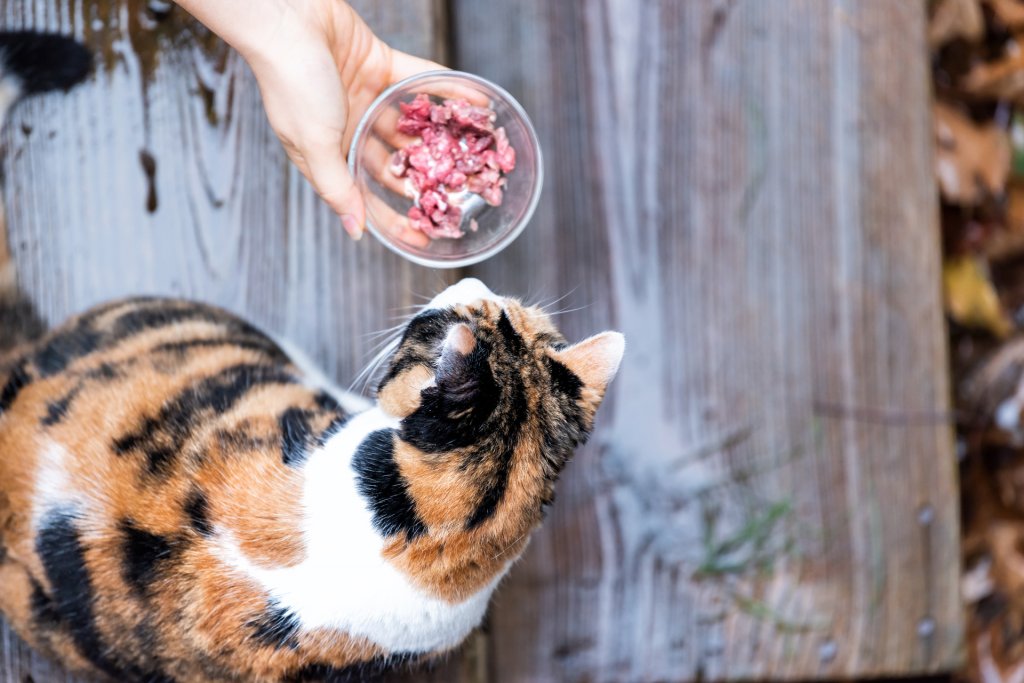 One of the easiest tips on how to find a lost cat and bring them home is to use treats or their favorite food to lure them in. Place a bowl of your cat's favorite treats or food outside your doorstep. You could even place food in additional spots around your home if you have a large outdoor space. Your cat might catch the smell and run home for a tasty snack. Make sure someone is there to spot your cat in case they come home for a bite to eat. Also, be careful leaving food out too long; you might attract other creatures into your yard! Next, don't forget to…
5. Call for your cat by name
When your cat is missing, remember that you have a powerful yet simple tool at your disposal. Your voice. For many cats, the sound of their human's voice (especially when paired with the temptation of treats) will have them running towards you. So keep calling for your lost cat!
Researchers at the Sophie University in Tokyo have found that not only can cats recognize their owner's voice, they can also recognize their own name2.
What's more, cats will recognize their name even when strangers call them. Which brings us to our next tip.
6. Ask for help from others
If you're starting to worry that your cat has been gone for too long, it's a good time to ask for help from others. Let family, friends, and neighbors know that your cat is missing and ask if they are willing to help you search.
If your cat is wearing a Tractive GPS tracker, use the Public Sharing feature to allow others to view your cat's (GPS tracker) location in real time. Then they can view and follow your cat's live position on the map, like so: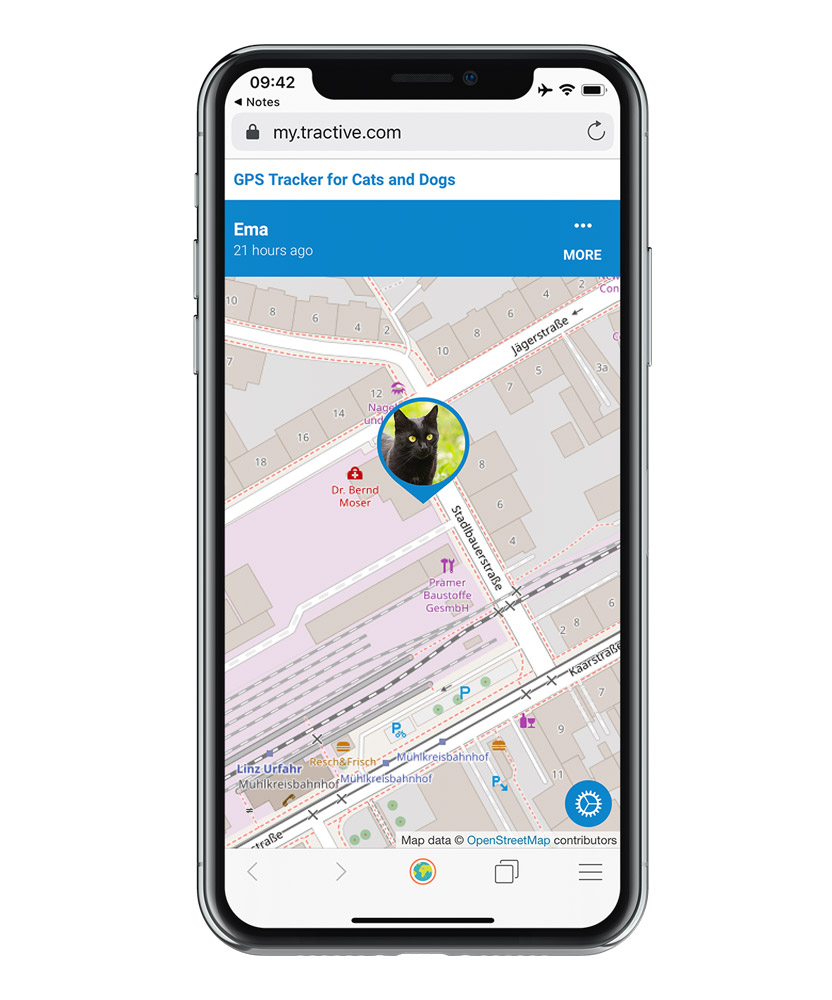 Friends and family can also use all of the tips mentioned here (like calling your cat and leaving food outside) to help locate your lost cat. If they can't actively help you search, ask them to call or text you if they do see your cat.
7. Search the neighborhood
What if your lost cat still isn't coming home? It's time to start searching the neighborhood. Here are some tips for your search:
Use a flashlight to search in the dark.
Bring your cat's favorite toy and treats.
Keep other animals away while you search.
Continue calmly calling their name.
Walk slowly.
Scan the surrounding area for movement or sounds.
Take frequent breaks from calling out, so that your cat has a chance to call back.
If your cat is scared, they may not come out of their hiding place easily. So have patience – and faith that your cat will return.
8. Consider indoor vs outdoor territory size
Cats are territorial creatures and they often don't leave their territory on purpose. Outdoor cats that are used to roaming the neighborhood will have a larger natural territory than indoor cats.
Considering this, according to Front Street Animal Shelter in Sacramento, CA, indoor cats who get lost outdoors will likely stay closeby, frightened, and hide somewhere within a 50 yard (45m) radius. The good news is: your indoor cat is probably hiding in the neighbor's garden.
Do a thorough search of your property – every nook and cranny – to find a missing indoor cat. Ask neighbors if you can search their yard too.
Outdoor cats, on the other hand, are typically found within an average of 344 yards away (or 17 houses). So be prepared to search several blocks surrounding your home to find a lost outdoor cat.
9. Check places where your cat could get stuck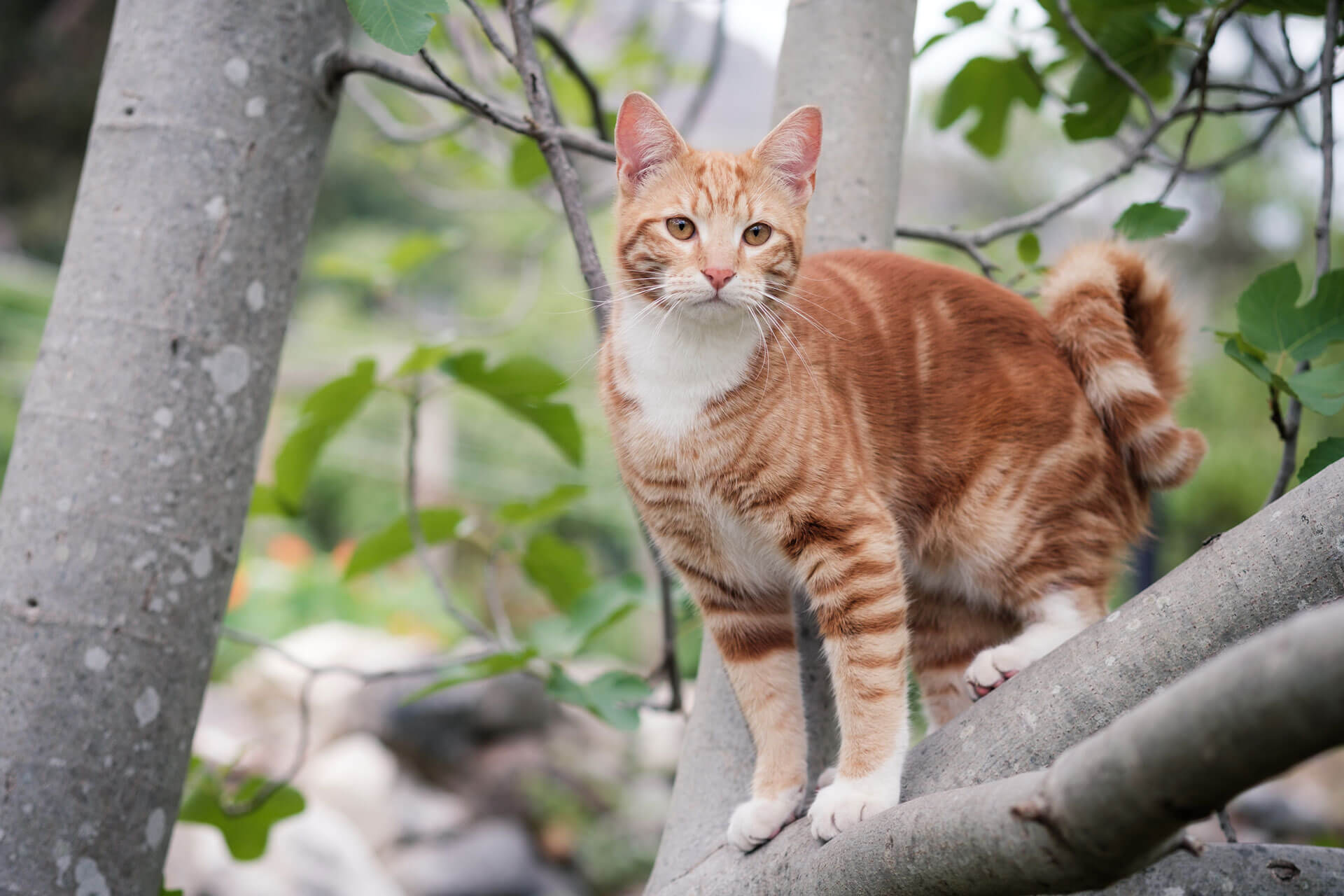 Your cat may be hiding in plain sight. They may be stuck up a tree, or worse, under the hood of a car. So look up into trees, around cars, trash and recycling containers, and any other places that could potentially be a hiding place for your lost cat. If you suspect your cat is sick or pregnant, this could be all the more reason for them to seek safety by hiding.
10. Think like your cat
At this point, you really need to start thinking like your cat. Consider your cat's personality for clues about where they might have gone off to. Is your cat adventurous and daring – and likely to explore the nearby farm? Or is your car timid and frightened by new places? Missing pet detective Kat Albrecht has identified 4 types of personalities in cats that may help you on your search.
Remember, no matter which type of cat you have, a GPS cat tracker could be a lifesaver.
11. Go for a classic "how to find a lost cat" method – lost cat posters
Still no luck finding your cat after your search? It might be time to put up missing cat posters. An effective lost cat poster should include:
a high-resolution photo of your cat
a physical description with gender, hair length, fur patterns, breed and any unique features
when and where your cat was last seen
a phone number to report any clues
When putting up the posters, remember: cats go farther than we sometimes think. Hang posters at public transport stops to make sure as many people see your poster as possible.
12. Contact local vets and shelters
Perhaps your cat has already been found and brought into a vet or shelter. Call local vets and animal shelters to ask if anyone has brought in a cat matching your cat's description. Leave them your number, so that they can call you in case your cat is eventually brought in.
Check shelter websites – people often post missing cats they've found here.
13. Find a lost cat on social media
Post your cat's picture and description on various social networks and ask your friends to keep an eye out. On most social media platforms, there are specific groups or lists for lost/found animals in specific regions. Also check animal shelters in your area, since very often they also post their latest finds online.
14. Talk to other cats
Here's an unusual tip from some fellow cat lovers in Japan: if you see other cats in your neighborhood, talk to them! That's right – enlist the help of other felines in the effort to bring your cat home. According to an article on Japan Today, some lost cat parents have had success by doing the following:
When you see other cats in your neighborhood, approach them kindly. Tell them, if they happen to see your cat, to tell your cat to come home.
It might sound strange, but if it can help you find a lost cat – why not give it a try? Plus, we know you talk to your cats anyway – what's the difference if you're talking to other cats in the neighborhood?
15. How to find a lost cat: don't give up!
Tried all the tips above for days and weeks? Still worried about your missing cat? Don't give up. Even under these circumstances, there are still things you can do to bring your lost cat home, such as:
Hire a lost cat finder or pet detective.
Check your cat's old territory (if you moved recently).
Offer a reward to anyone who can find your cat.
Install motion sensor cameras around your house.
Search places where a lost cat could find warmth.
Ask anyone who visited your property (such as a delivery person) to check their van or truck.
Leave a piece of clothing that smalls like you (like an unwashed shirt) outside your door.
Set up a humane bait trap.
Put a missing cat notice in the local newspaper.
How long does it take for a lost cat to come home?
Now that you know how to find a lost cat, let's look at how long it takes for a missing cat to come home. Most cats won't stay missing for long – usually they'll return within 24 hours (when they get hungry and remember you're their meal ticket).
Reassuringly, cats have a great sense of direction. If a cat is lost for more than 24 hours, they likely got into some kind of trouble, such as getting stuck, trapped, injured, or taken in. In the worst case, a lost cat may have an accident that cost them their life.
How to prevent a cat from getting lost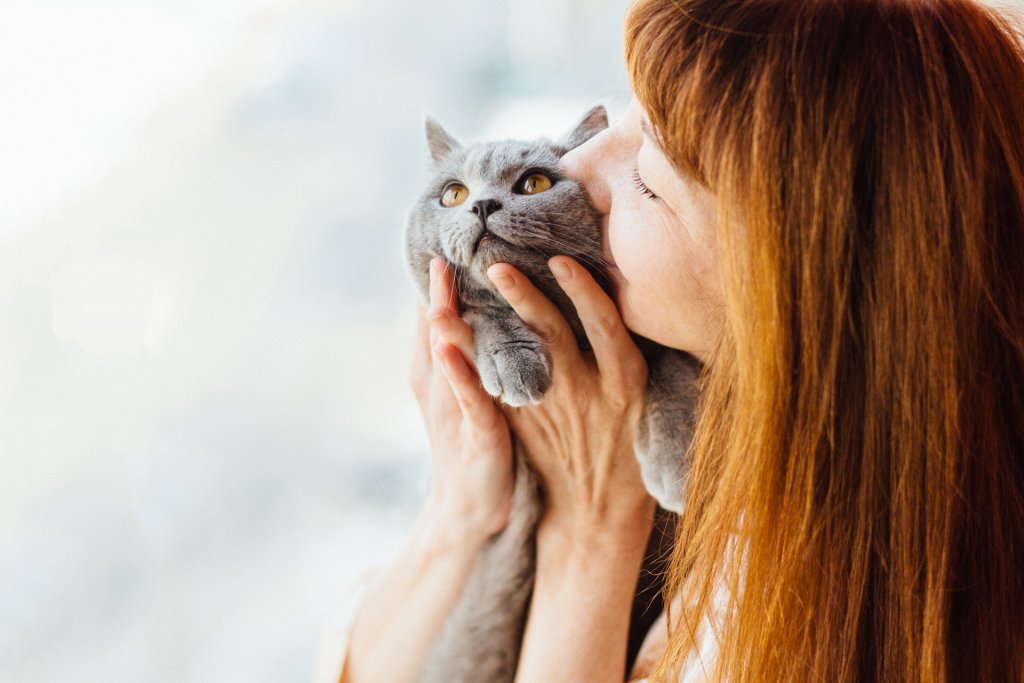 Hopefully, you've found your cat with the help of these tips. Now, what can you do to prevent your cat from going missing again? Here's how to avoid another nightmare:
Don't forget: should your cat go missing, the most important thing is not to give up. Most of the time, you will be reunited with your darling in no time! For more tips and info on how to find a lost cat and prevent them from going missing, check out the video below:
---
Did you find this blog post helpful? Then share it with a friend!
Never lose your cat again