Find your dog
10 Reasons To Get Your Dog A GPS Tracker
GPS dog trackers aren't just peace-of-mind devices. They are also life-savers. And yet, many pet parents still know little about them. If you're one of them, read on to see how a GPS dog tracker can help you and your dog.
Let's get the main one out of the way. With a GPS tracker, you won't have to worry about losing your dog. Other than that, it's great news if you're tired of running after a hyperactive dog, a pup that keeps taking off, or a dog with a strong prey drive. And if you're thinking "well, my dog is trained", remember that even the best-trained dogs can run off if they get scared. In other words, you may never end up needing it – but it can be a lifesaver in case you do. Whatever the case, here are ten reasons to get your dog a GPS tracker for your peace of mind, and their safety.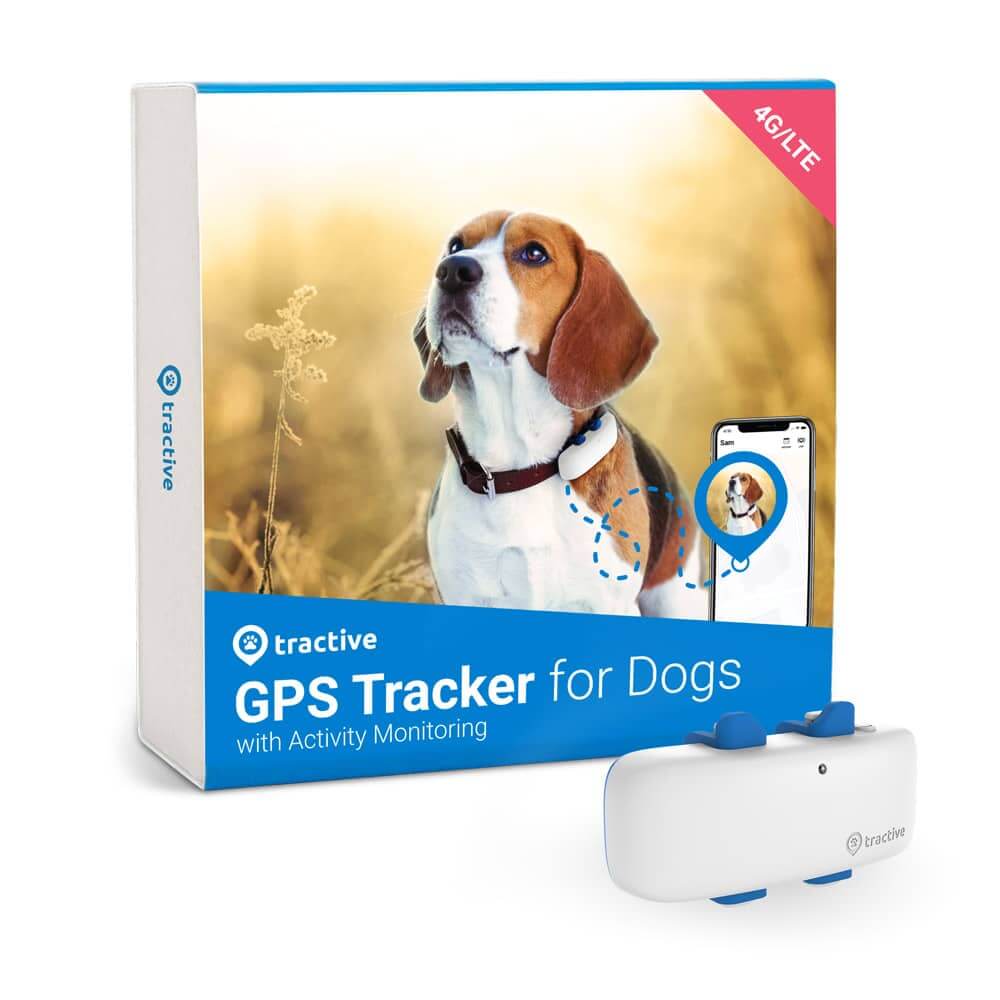 Always know where your dog is
Follow every step in real-time with unlimited range. Get alerts if they wander too far. Keep them happy & healthy with Wellness Monitoring. And let others – like walkers or sitters – keep an eye on your dog too.
What is a GPS tracker for dogs?
A GPS tracker for dogs is a small device that attaches to your dog's collar or harness and allows you to see where they are – and follow every step – with help of GPS (Global Positioning System) and other technologies.
Besides showing your dog's real-time location across the globe, some GPS trackers (like Tractive GPS) also come with Activity Monitoring. That means you can see how much exercise your buddy is getting, make sure they get enough rest, and spot any out-of-the-usual patterns.
Watch the video below to see what that looks like with Tractive GPS 👇
Your dog is an escape artist.
Why does your dog keep running off? It could be one of many reasons, but one thing is clear. If you have an escape artist on your hands, you're not alone. According to a survey by the ASPCA, 15% of pet parents had lost their dog or cat in the past five years1. Some even estimate that 1 in every 3 dogs will go missing in their lifetime. And for many pet parents, that's the number one reason to get a GPS tracker – to stop that from happening to their furry friend.
Your dog's microchip won't help you find your dog.
We get this question a lot: Do microchips for dogs come with GPS to track four-legged friends? The answer is no. A microchip works only to identify lost and found dogs. A GPS dog tracker, on the other hand, allows you to track your dog in real-time and retrieve them quickly.
Find out more about the difference between microchips and GPS dog trackers.
If your dog runs off or goes missing, you'll be able to bring them back home safe on your own. You won't need to rely on microchips, lost dog posters or kind strangers to be reunited with your dog. With a GPS dog tracker, you can simply track your buddy on your phone screen.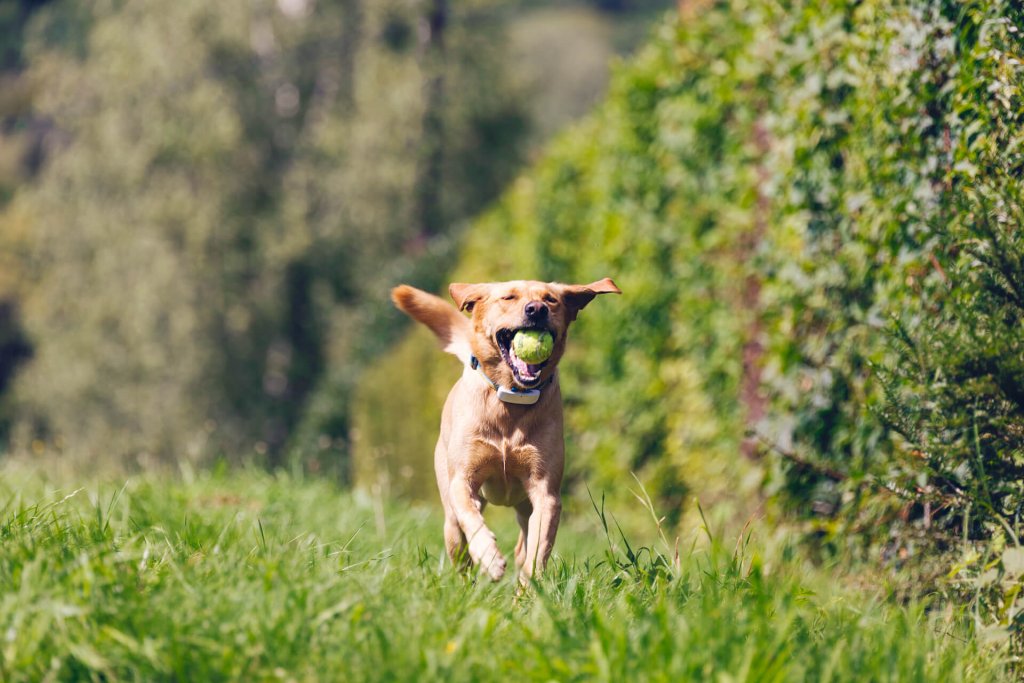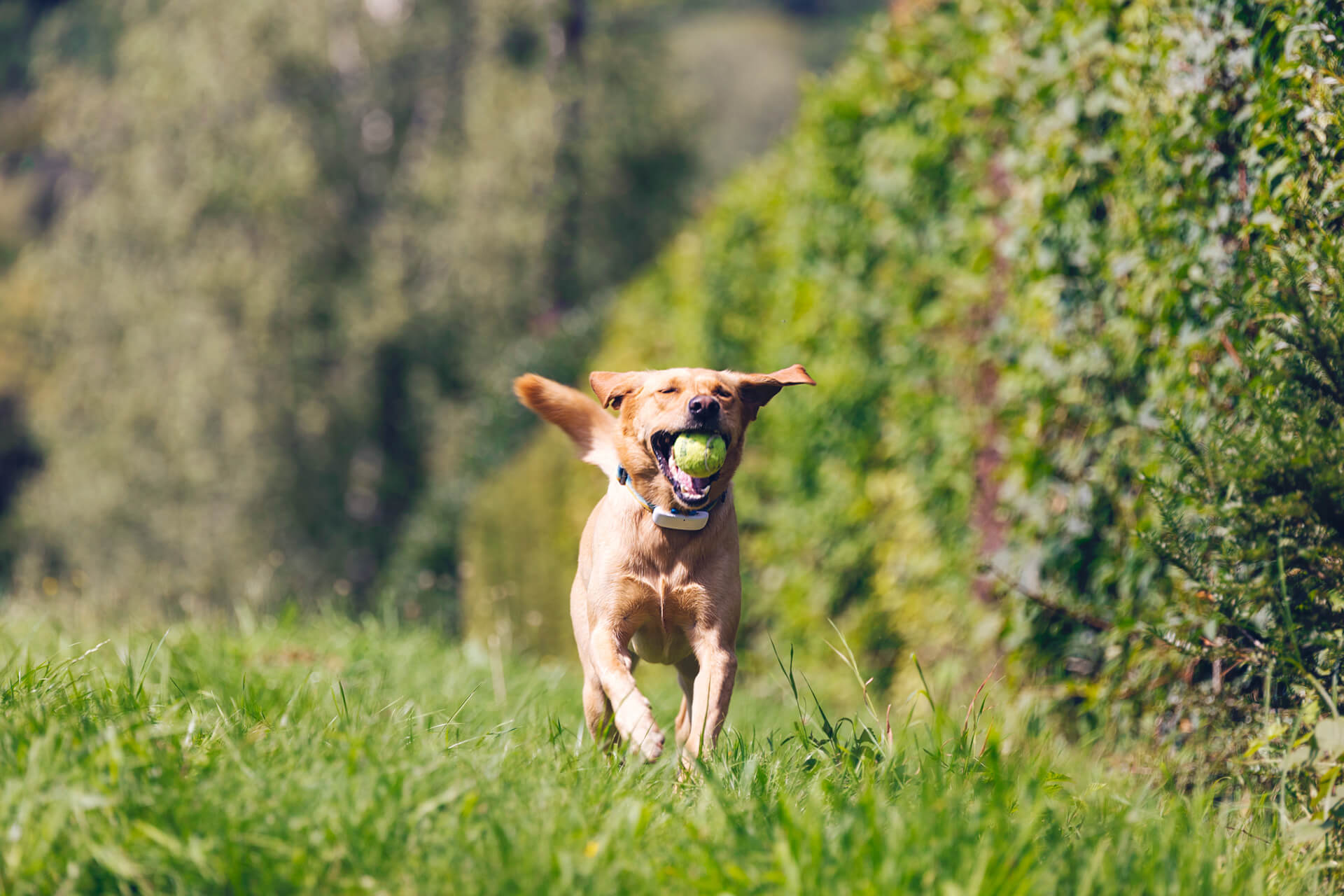 You can locate your dog, no matter how near or far.
GPS is available worldwide, which lets modern GPS trackers follow your dog everywhere they go . And unlike Bluetooth trackers (a.k.a. "item finders" like AirTags), GPS dog trackers have unlimited range. No matter how near or how far, you'll be able to keep an eye on your buddy. Speaking of near, Tractive GPS offers a feature called Find Mode which helps you pinpoint your dog in close range. Ideal for when you're at home, or somewhere with a weak GPS signal.
Your dog is easily frightened.
A frightened dog is one that is more likely to run away. That's why so many dogs go missing on New Year's Eve and 4th of July each year2. Dogs are often afraid of fireworks and other loud noises, but other things can cause a fear response too. So if you notice your dog getting scared easily, a GPS tracker is a good safety measure. You may not be able to predict when they bolt, but you can see where they're off to right away.
You want to keep your dog in shape.
Did you know that some GPS trackers for dogs also double as activity trackers? This means you can:
Set activity goals and make sure your dog gets enough exercise.
See how much rest they get throughout the day.
Earn badges, break personal records and stay fit together.
Share progress and compare activity with other pets… and get some competition going among friends!
Keep track of all your dog's activity in one place.
Get inspiration to help keep your dog at their ideal weight.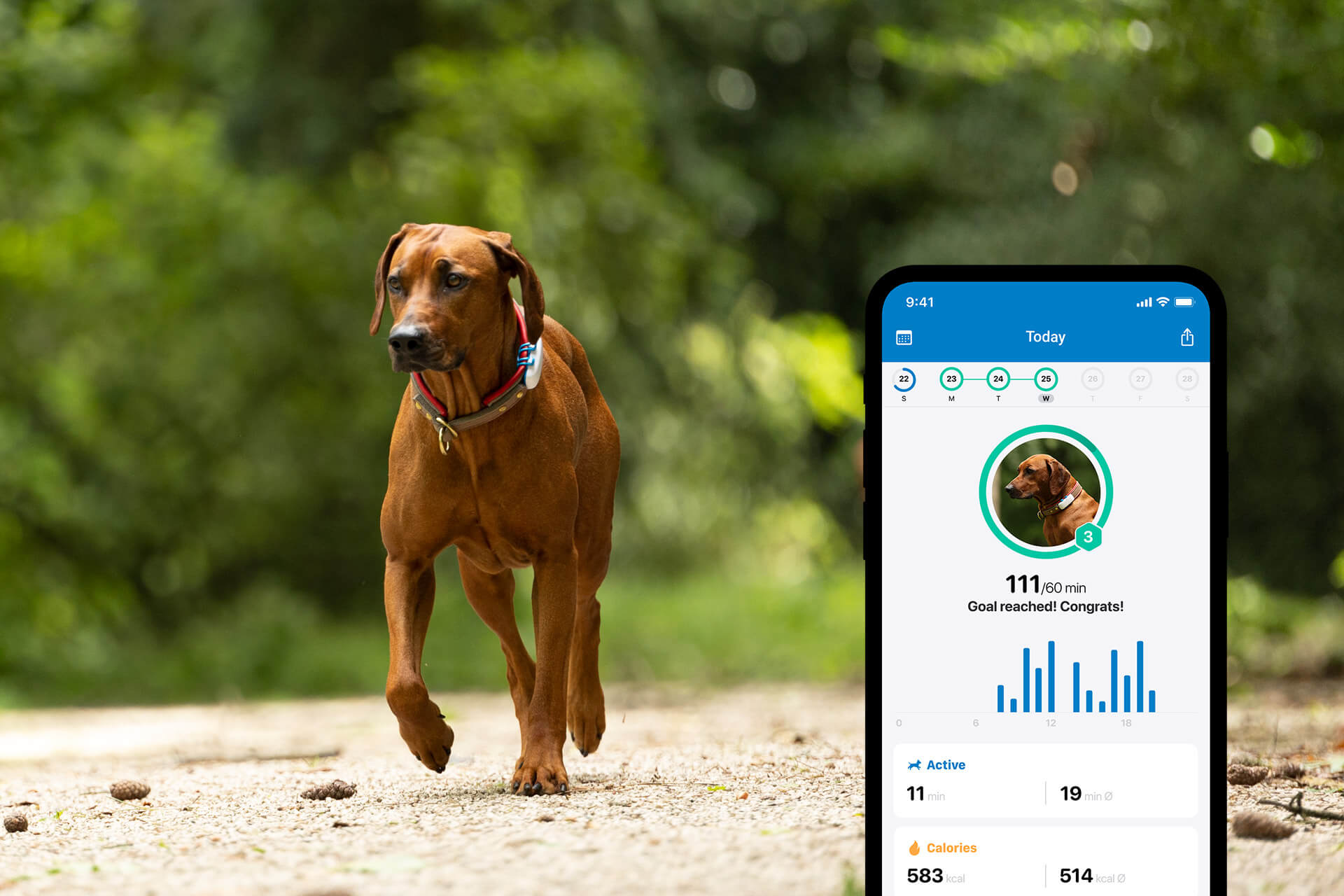 You want to be able to find your dog in the dark.
Has your dog ever got loose on a night walk, or dashed out of the house before dawn? With the help of a GPS dog tracker, you can find your dog even in the darkest of nights. Tractive GPS dog trackers come with a Light & Sound feature you can turn on with a single tap. To quote one of our users, "especially useful if you have a black dog!"
You want to know if your dog slips away from home.
Physical dog fences are effective, but no match for adventurous dogs who might dig their way out. And electric invisible fences for dogs are not ethical, leaving dogs with a nasty shock and more fear and anxiety.
So, what to do? Easy.
Set up a virtual fence around your yard, or anywhere you think of as a safe space. Your Tractive GPS tracker will then alert you the moment they leave it, and when they come back in.
You want to let your dog enjoy nature leash-free.
It's important to mention that some countries have leash laws that mean dogs can't be off-leash, period. However this is not the case everywhere. Like Sally the Samoyed in Scotland, unleashed dogs can enjoy their freedom and get lots of healthy exercise. That, plus be able to 100% enjoy just being a dog.
Of course, the safety of everyone – you, your dog and others around you – is the top priority. So make sure your dog is not a threat to anyone before you let them off leash. Follow local leash laws and equip your dog with a GPS tracker for security, and peace of mind.
You just want to know your dog is safe and sound.
Some say that the real point of a GPS dog tracker (besides GPS tracking of course) is to let a dog parent worry less. If you're someone who tends to get anxious about your beloved pet(s), or often worry about where your dog is and whether they're in danger, a GPS dog tracker may be your new best friend.
And while peace of mind is priceless, it doesn't have to cost a lot. You can keep your dog safe for the cost of a Tractive GPS tracker and a subscription that costs as little as a cookie and a coffee a month.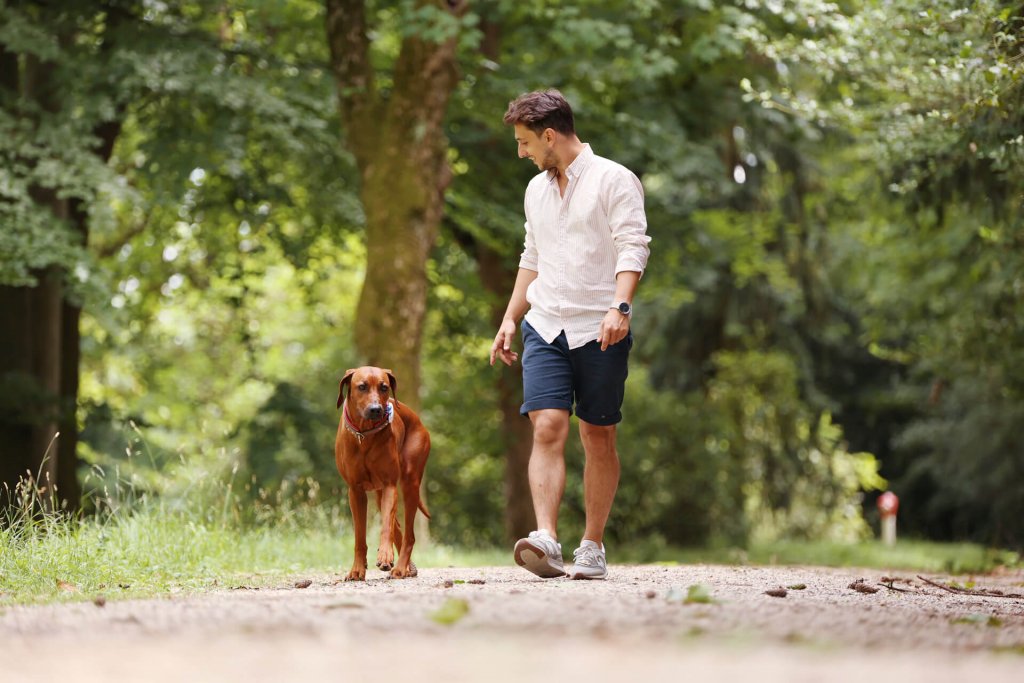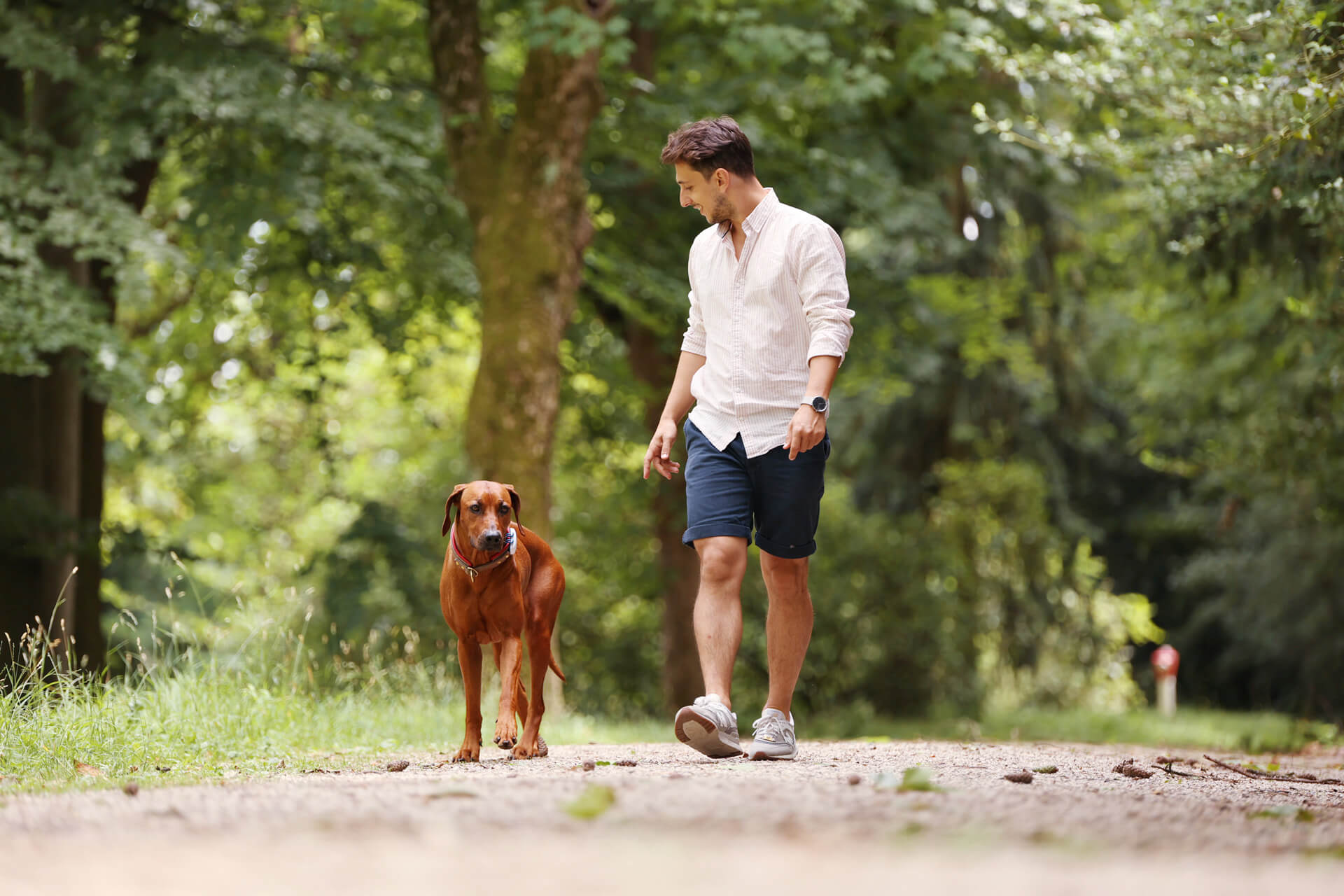 You want a potential life-saver by your dog's side.
We just listed a whole bunch of reasons to get your dog a GPS tracker. But there's one more big reason we have to add to this list. A GPS dog tracker could save your dog's life – like it did for these Tractive GPS users:
Have had Tractive GPS a few months for 2 of my dogs who like to wander sometimes. The tracker has saved my dogs life already once. She got stuck in a hole and couldn't get out. The tracker lead me right to her. I would have never found her otherwise. – Heather
I've now been using Tractive for just under 2 years. I use my tracker multiples times every day. The tracker has literally saved my dog's life on a couple of occasions when she has become firmly stuck well away from any recognizable path. Tractive Dog is a brilliant product… no hesitation in awarding Tractive 5 stars! – Andrew
It has actually saved our Border Collie's life twice, when he decided to go off on an adventure to the neighbours farm. Our dog, Molson, also goes on group pack hikes with a dog hiker. Having Tractive gives us peace of mind if he were to get spooked and take off. – Chantal
We live next to a forest reservation and walk both our dogs off leash. One of them, Marley, tends to wander away and get lost. Having the tractive GPS tracker on her collar has practically saved her life. Very accurate, great reception even in the woods. Can't thank Tractive enough for creating such a reliable product. – Toothurty11
This tracker saved our own dog and my grand-dog. Our dog is a senior dog who wandered away from home. Someone was kind enough to pick her up and take her to their home. Within in minutes we were able to knock on their front door and find our beloved pet. We lost our grand dog in a storm that came up. She ran for the high hills. It took us to the field where she was lost and she was to extremely happy to be found. Best investment for my pets EVER. – Lori
So there you have it, 10 reasons why you should get your dog a GPS tracker! For more tips on dog tracking from a dog mama and experienced GPS dog tracker user, check out the video below.
---
Like what you've read? Share this article with a friend or subscribe to the Tractive newsletter for special deals, news and tips.
Shop Dog Trackers