Safety
Mountain hike with your dog? These tips will get you through your next outdoor adventure!
All you need to know before going on a hike with your dog is...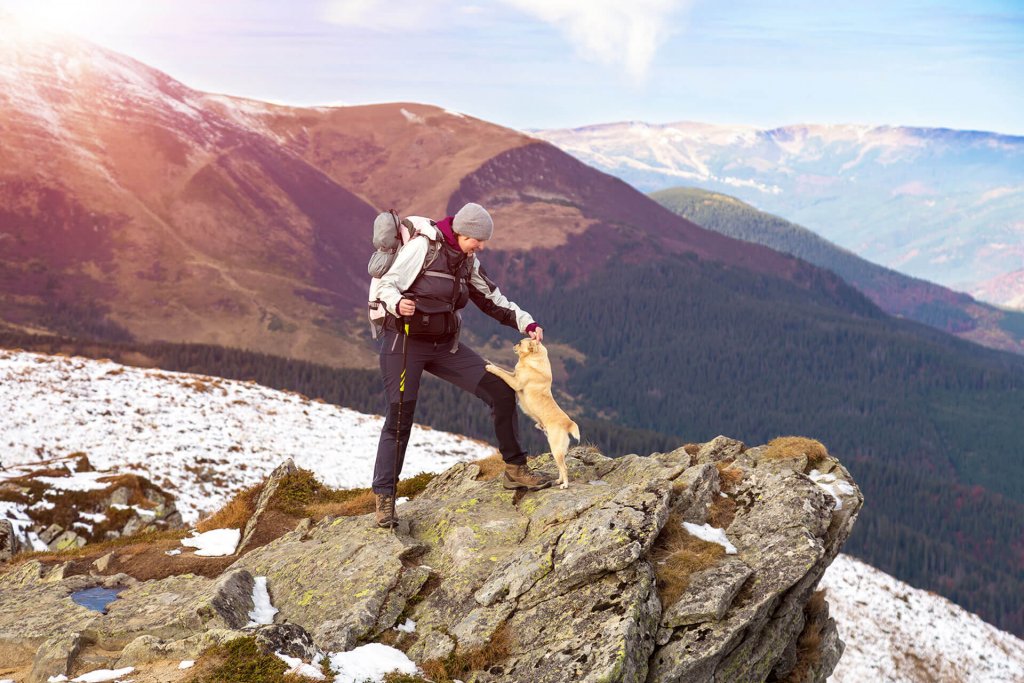 For nature lovers, few things are more fun than sharing adventures with your canine best friend. That's why we have put together a summary of all the things you need to know for enjoying a pleasant hike in the mountains with your dog.
Is your dog mountain-ready yet?
Before you take your dog on its first hike, make sure that it is not only physically prepared but also knows the basic commands necessary to be safe in the mountains. He should come when you call him, stop when you tell him to, as well as be able to keep his cool around wild animals. As a result, you should train your dog to always stay within your sight when off the leash. Establish a command to let your puppy know when he reaches the boundaries of where you can see.
Hazards when hiking with dogs
Although with the right training and determination you can do almost anything with a dog, climbing with a dog should not be attempted. Consequently, these are the things you should beware of when hiking with dogs:
Keep an eye on your dog
These moments will probably become familiar on a hike with your dog: You let your dog off the leash and for a while, he obediently follows you and the trail. Nevertheless, at some point, he decides to just take off. An experienced mountaineer dog can't always stay close to the trail and find its way back to you. Especially if yours is not a mountaineer dog, you have to take extra care. A good precaution is to equip your dog with Tractive GPS Tracker, a tracking device that can locate your dog in an instant and in real-time.
Avoid dangerous trails
It is possible to train your dog to come to your usual rock climbing wall or climbing hall with you and patiently wait while you climb. But trying to take your dog on a hiking trail with climbing passages in the mountains can be really dangerous. For your own safety and for that of your furry friend, it is best to save those dangerous trails for a day when you don't have your dog with you. When you hike with your dog in difficult terrain, lead the way. By doing so, you'll help your dog make his way around deep puddles, rocky terrain, and other obstacles much better.
Beware of other people or animals
When you're approaching other animals and other hikers on the trail keep your dog on the leash and have him stay at your heel. Let him take a step to the side if necessary. Remember: Not all of the people you're going to meet will be fond of dogs! That's why you might wind up having your pal on the leash for most of the trip. Also, try to steer clear of areas heavily frequented by horseback riders and mountain bikers.
3 Tips to turn your dog hike into a great experience
Choose a dog-friendly terrain: Dogs' paws prefer earthen paths to stony ones with sharp-edged pebbles. If you know you're going to have to use such paths, be sure to bring shoes for your dog to protect its paws. Furthermore, avoid trails with steep climbs, ladders or rock climbing passages on you and your dog's mountain hike.
Pay attention to excessive heat exposure: Try to pick routes with at least some degree of shade every now and then. Your dog can't wear a hat and sunscreen like you can, so walking in the sun for hours can be dangerous for your furry friend.
How long should your hike be? If your dog is new to hiking, start with short trips to avoid overwhelming him.
Mountain hike with a dog: the must-haves
Your dog's first aid kit should feature at least some disinfectant, tweezers, spray-on patches and a sock to cover paw injuries until you get back. Also, don't forget to pack these with you:
Food and water
Harness/collar and leash
A raincoat that fits
Dog shoes with good grip
While the raincoat and shoes might look funny at first, they are very important for your furry friend. This equipment will protect your dog from hypothermia during rainy weather and sore paws on rough terrain, especially when your canine is new to hiking.
Are you really ready to start a mountain hike with your dog?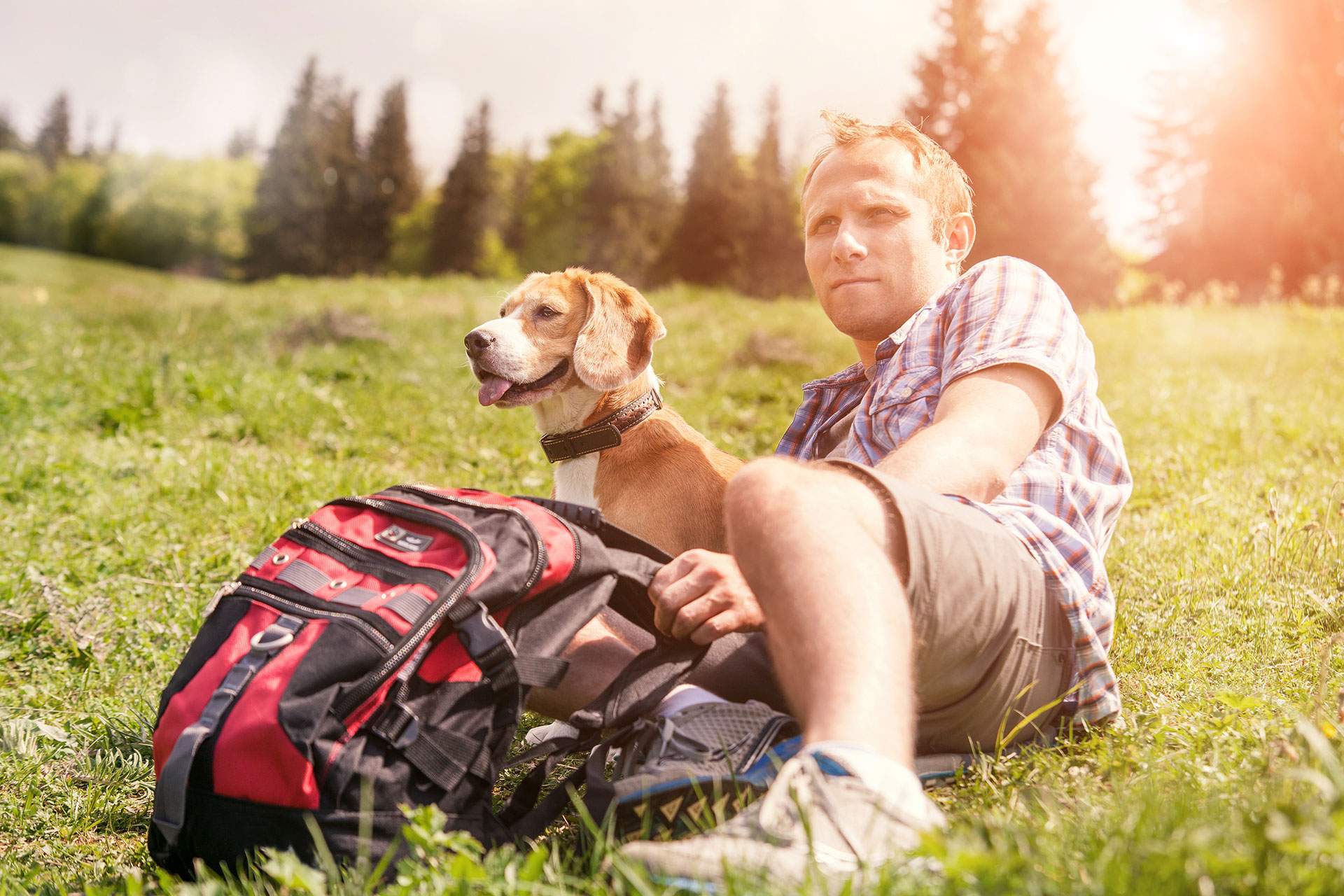 After reading this blog post you've surely understood that: Any dog can become the perfect hiking companion. But that does not mean that every dog automatically is! So if your dog has never been on long hikes before, take some time to build up your dog's stamina. Go for longer and longer walks, include a hill or two, and let your dog's muscles get used to the exercise. Therefore, don't worry if your furry friend is out of breath and tired after only hour-long trips. Most dogs will get used to these adventures very quickly. So…when is your next hike scheduled for?
---
Like what you've read? Share it!