Tech
GPS Tracker vs Apple AirTag For Pets: What's Better For Peace Of Mind?
Many pet parents wonder if the latest 'Find My' device from Apple, the Apple AirTag, is suitable for keeping track of pets. Find out what it can (and cannot do) and what makes a pet GPS tracker a better bet.
Can you use Apple AirTag for pets? Since the release of Apple's new item tracking accessory AirTag in 2021, some of you have asked if the new iPhone gadget can help keep track of furry friends. So we dug deeper into what an AirTag can do for pet parents. Can you trust a Bluetooth tracker built for tracking keys to keep your buddy safe? What about GPS pet trackers on the market – how does Apple AirTag compare to them? We'll cover all that and more, to help you choose the best tech for your buddy.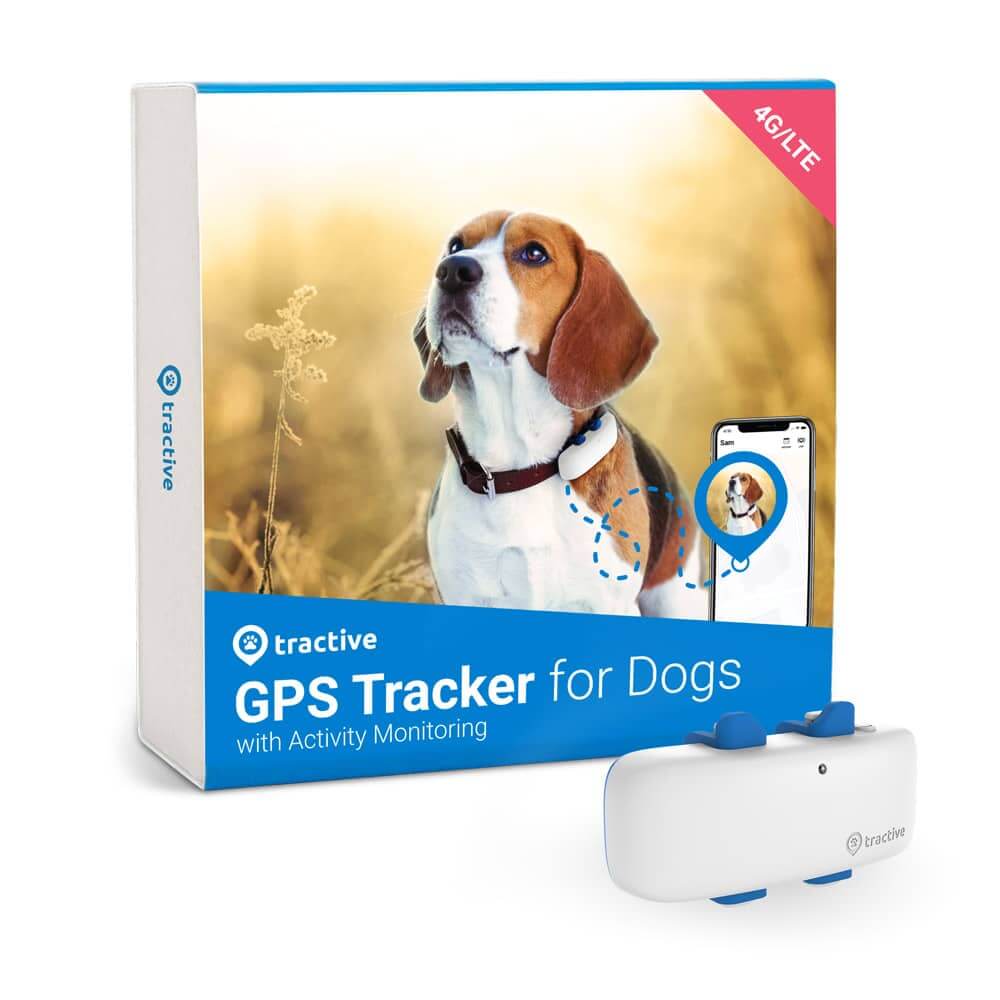 Always know where your dog is
Follow every step in real-time with unlimited range. Get alerts if they wander too far. Keep them happy & healthy with Wellness Monitoring. And let others – like walkers or sitters – keep an eye on your dog too.
See what Consumer Reports says about Tractive
What is the Apple AirTag?
If you haven't heard already (or aren't totally clear on it yet) the Apple AirTag is a tiny item-tracking device that works with iOS devices. It has a small replaceable battery, built-in speaker, and Bluetooth, as well as Apple's U1 chip. The U1 or ultra-wideband chip is unique to recent Apple devices, and lets them communicate with each other within a limited range.
The AirTag works by sending out a Bluetooth signal that can get picked up by other people's iOS devices when they are within range of your AirTag. Then, the other iOS device will send that information to you. The process is secure, anonymous and encrypted.
For the Apple AirTag to work, it relies on there being other iOS devices nearby. This makes Apple's AirTag the ideal solution for finding your lost keys, for example, in a busy downtown coffee shop. Or finding your jacket when you're leaving a house party full of people with iPhones.
However, it may not be the best option for finding your cat or dog if they're out and about – or on the run.
Learn more about how AirTags work in the video below.
Where Apple AirTag comes in handy
No doubt, the Apple AirTag is a handy gadget to keep track of valuable items like laptops or keys. If you're already an Apple user, using the AirTag will be easy. And if you live in an area with many other iOS users, this will increase the likelihood of finding your favorite lost items. But what about tracking lost pets?
Main Differences: GPS pet tracker vs Apple AirTag for dogs and cats
1) AirTag was built for tracking items, not pets.
In a press release about the new 'Find My' ecosystem gadget, Apple made it pretty clear what the Apple AirTag is for:
AirTag is an accessory that helps keep track of and find items, such as a handbag, keys, or backpack.
In fact, the tech giant has repeatedly stated that AirTag is not meant for tracking pets or people.
So while AirTag was built for tracking items, not pets, popular dog and cat GPS trackers are designed to help you find your pet in seconds, anywhere, anytime.
2) GPS pet trackers have more features for pet parents.
Since the AirTag was built for tracking items, its features for pet parents are limited compared to those Tractive GPS pet trackers.
Features of the AirTag include a lightweight and customizable design, water resistance, a long-lasting replaceable battery, iOS compatibility, and Lost Mode, which allows other iPhone and Android users to access your contact information if they find your lost item.
On the other hand, Tractive dog and cat trackers come with loads of pawsome features to help make your life as a pet parent easier. Such as:
LIVE Mode: Find your furry friend in no time with location updates every 2-3 seconds.
Unlimited Range: Track your dog or cat from anywhere in the world, no matter how far away you are.
Virtual Fence: Set up a 'safe zone' – like your garden – and get an alert if your pet leaves the area.
Location History: See where your buddy has been in the last 365 days.
Find Mode: Pinpoint your buddy's location in close range. Great for locating your cat or dog inside the house.
Family Sharing: Let friends, family, walkers and pet-sitters track your cat or dog with you.
Activity & Sleep Monitoring: Set activity goals, monitor sleep patterns, spot health issues early and keep your four-legged friend in shape.
Power Saving Zones: Save on battery life in places where your buddy spends lots of time.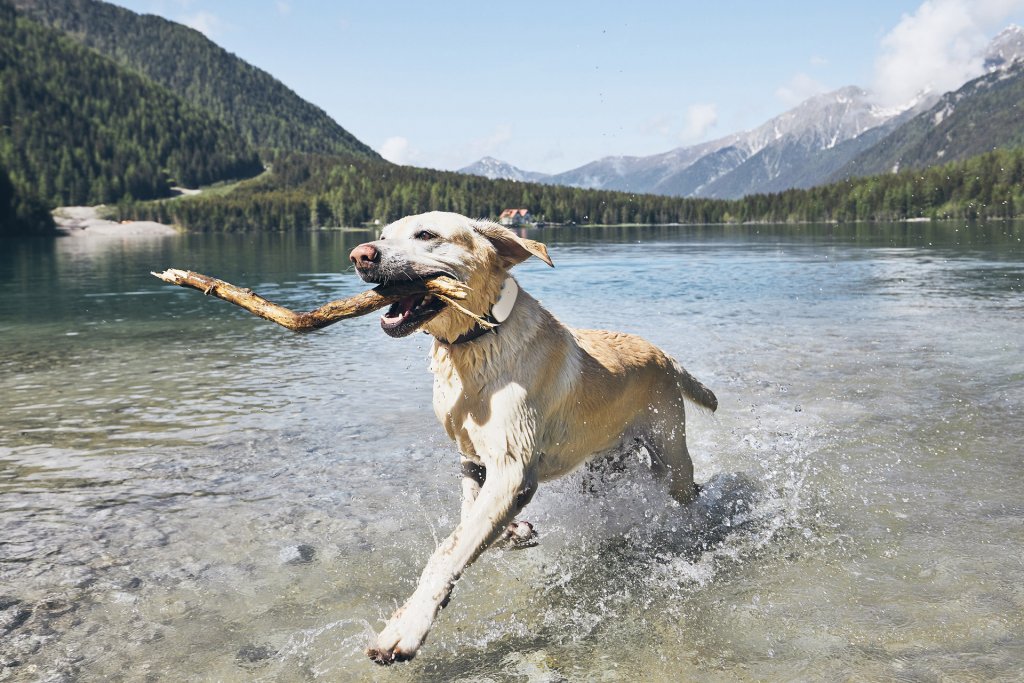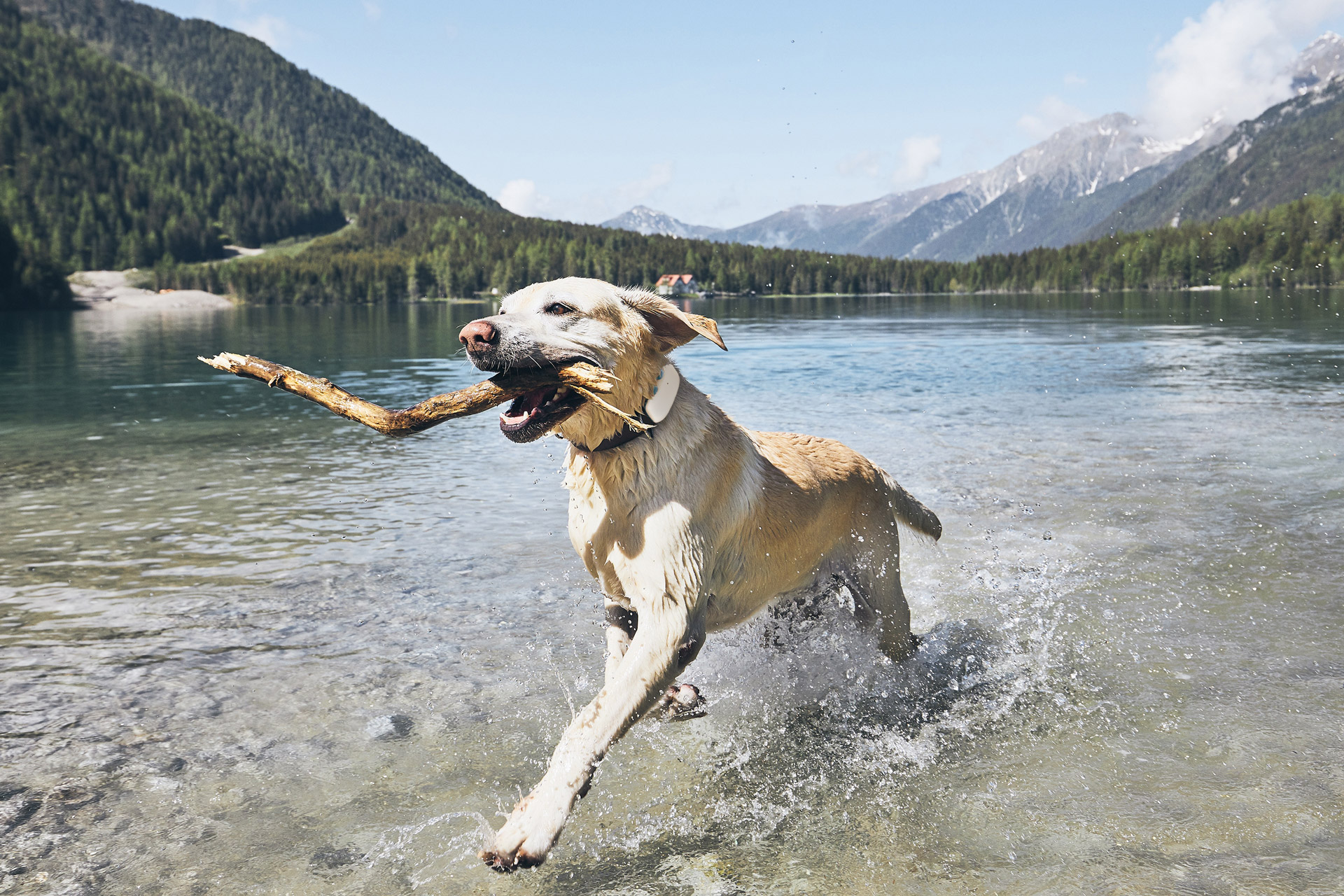 3) GPS trackers for pets work where AirTags don't.
A GPS pet tracker like Tractive GPS Dog pinpoints your pet's location in real-time. Then, it sends that information as a "message" to you – just like someone would send you a text. That means you'll always know where your dog is anywhere in the world, as long as there's cell coverage.
This makes a GPS dog tracker great for people who love the great outdoors, and who love enjoying activities like hiking and biking, with their four-legged friend.
And AirTags? As Charlie Sorrel, contributor at Lifewire writes, "AirTags are useless if you take your dog on long walks in the wilderness." He notes that AirTags function better in cities a where there are enough iOS users around.
In contrast to pet trackers, the Apple AirTag cannot locate itself, or actively send its location to the internet. Instead, the AirTag's Bluetooth signal can be picked up by iOS devices passing by. For this reason, AirTags only work near other Apple devices in the Find My network. Besides that, Find My network and Precision Finding are currently not available in all countries.
4) AirTags are tinier than GPS pet trackers (for better or worse).
Another difference between AirTags and GPS trackers for pets is size; AirTags are tinier than GPS pet trackers. An AirTag is about the size of a quarter, whereas a GPS pet tracker is about the size of a pack of gum. Obviously, being small and lightweight is ideal for any tracking device. But does AirTag's tiny size come with drawbacks?
GPS dog trackers are compact, small, lightweight devices that easily fit securely on a dog or cat's collar or harness. On the other hand, AirTags are so small (32mm x 32mm x 6mm), there's a risk your dog or cat could swallow it.
Not to mention, Tractive GPS trackers are built to be tough enough to handle all kinds of four-legged adventure. Not sure we can say the same for the AirTag!
Lastly, if GPS pet trackers seem large to you – remember all those features we mentioned above? Some hardware is necessary to bring you pet-friendly features like the Virtual Fence, live tracking, and even wellness monitoring. All of those are not possible with an Apple AirTag.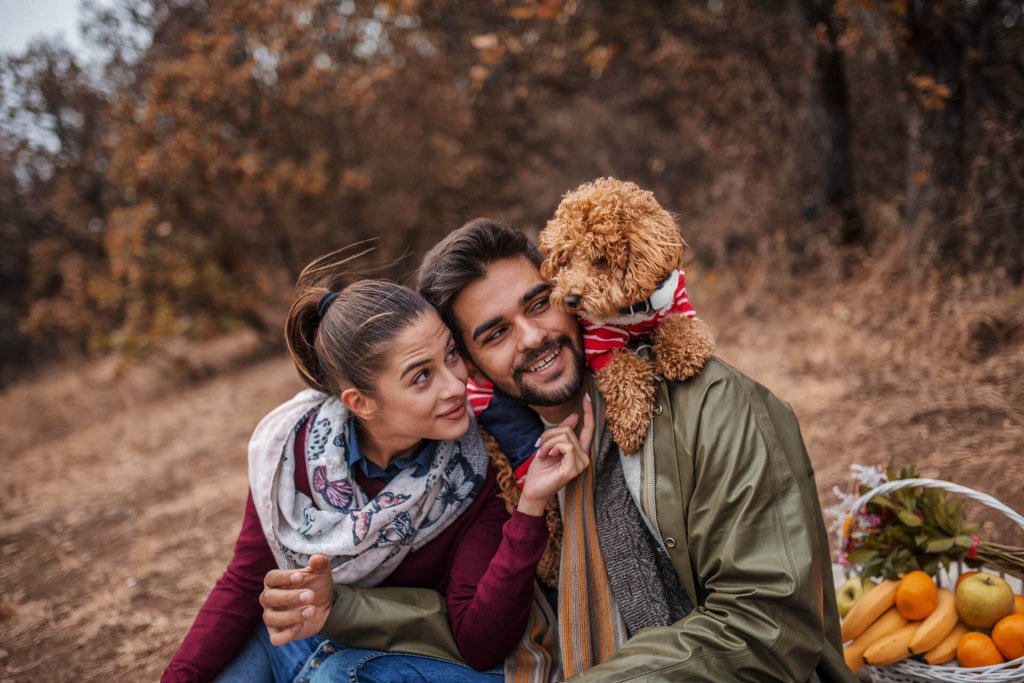 Conclusion on Apple AirTag for Pets
In conclusion, there's probably no harm in adding an Apple AirTag to your dog or cat's collar. But first and foremost, equip your pet with a GPS tracker for 100% peace of mind.
GPS pet trackers are built for dogs and cats and let pet owners to locate their furry friends anywhere, anytime. The Apple AirTag has a different purpose: to keep track of personal items such as keys, a laptop, bag or bike.
With over one year of battery life, an AirTag could help you find your pet if they've been missing for a long time – and resurface in an area with plenty of iOS users. You might get lucky and – ping! – your dog or cat's AirTag Bluetooth signal could get picked up by a nearby iOS device.
However, the AirTag can only work in the limited Bluetooth range of other iOS devices. And since it requires other iPhones to work, it might not be the device you want to trust to help you find your lost dog fast.
On the other hand, popular GPS dog and cat trackers like Tractive GPS allow you to track your pet anywhere in the world where there is cell coverage, over any range. You could be in India – and your dog in the United States, and you could still track them in real-time using LIVE in the Tractive GPS app.
So if you want to rest-assured knowing that you'll find your dog nearly anywhere, anytime and as soon as they go missing – a GPS dog tracker is the best option. Made for pets, the small, lightweight GPS tracker combines GPS, WiFi and Bluetooth-style tracking technology to bring you the most precise information about your pet's location possible. Plus, loads of other peace-of-mind features.
---
Shop Dog Trackers