Tech
Microchip vs. Tractive GPS Tracker: What does your dog really need?
Although they serve different purposes, the answer is...both! For the safety of your dog, read on and learn the differences between Tractive GPS and microchip implants.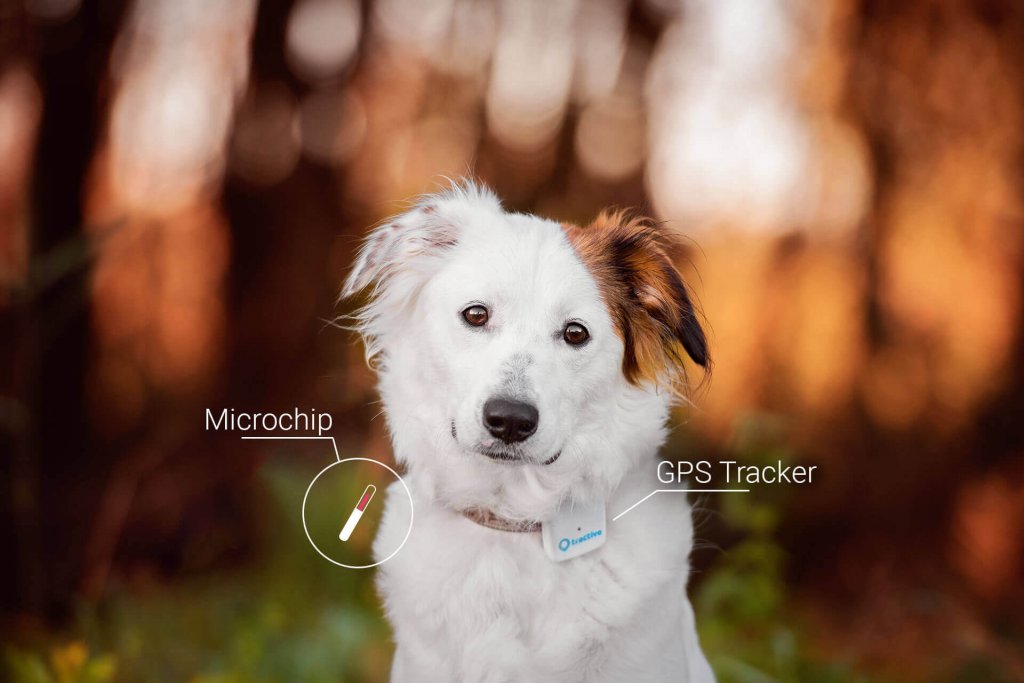 Microchips for dogs are not to be mistaken with GPS tracking devices. This article will explain why it's not possible to keep track of your dog by relying only on a microchip for dogs and why your dog needs both a microchip and a dog tracking device – Tractive GPS Tracker –  to be safe.
Microchips for dogs: uses and limitations
Chipping your dog is legally required in many countries. The reason? If your lost dog is found, an equipped vet can identify the owner by simply reading the 15-digit ID microchip, on which sensitive data is saved. But while you are on the search for your missing dog, the microchip for dogs is of no help.
The microchip for dogs is used to locate the dog's owner, should a lost dog be found again. That's why if you want to prevent your dog from going missing, you should be looking at the best solution to keep track of your dog in real time. 
The microchip is about 11 – 14 mm long and 2 – 2.2 mm thick. The microchip is implanted under the animal's skin with a syringe that goes between its shoulder blades. The dog won't feel any pain during the implantation process. It is with the use of an RFID device that your vet can read the microchip's ID.

Dog tracking device: Tractive GPS for real-time location
The main difference is that the microchip becomes useful only when the lost dog is eventually found again. Tracking devices like the Tractive GPS Tracker, on the other hand, offer the possibility to track your dog in real time. For this reason, the Tractive GPS Tracker has often been a lifesaver. But maybe you think that a Bluetooth Tracker could also do the job. Do you know which are the differences between a GPS Tracker and a Bluetoooth Tracker? If you are looking for real-time tracking and precise positioning of your dog anywhere in the world, a GPS Tracker is what you need.
The GPS Tracker has all of these characteristics:
a high-quality GSM module
a GPS antenna
a LED-light
a loudspeaker
a battery pack
It will be thus unthinkable to integrate all these components into a microchip for dogs, which has the size of a rice horn and a single antenna. Considering the components, Tractive GPS is a small device. Nevertheless, we recommend the use of Tractive GPS on dogs with a starting weight of 4.5 kg (9 pounds).
Overview of the features of a Tractive GPS Tracker and a microchip

Tractive GPS Tracker
Dog Microchip
Size
51 x 41 x 15mm
size of a grain of rice
Weight
35 g
0.025 g
Implantable?
No
Yes
Waterproof?
Yes
Yes
Battery Life
2-5 Days
No battery available
Costs
€ 49.99
Approximately € 84.00
Subscription Plan
Yes*
No
Location History
Yes
No
Are you dependent of the help of others?
No. You are able to track your dog's location on your smartphone.
Yes. The dog must be found by someone, then brought to a vet. The microchip (in case the dog has one) has to be registered, so that the vet can read it.
Location Tracking?
Yes
No
Legally required?
No
Depending on the country
Vet required for use?
No
Yes
Protection against thieves?
No. Since you receive a notification every time your dog leaves a predetermined safe zone, you'll be quickly informed should something happen to your four-legged best friend.
No
Range of Operation
Worldwide, in over 150 countries, where there is a network signal.
Worldwide
Can you lose it?
Yes. The tracker clips are very stable and keep the tracker on the collar. They guarantee optimal protection against loss. Should the tracker get lost, you can easily replace it with the Tractive Care** service. Also, you should be able to track the device, in case it gets lost. If you're not able to find the device, you get a replacement with Tractive Care.**
No
Requirements related to size/weight of the dog
Suitable for dogs starting at 4.5 kg
No
Multiple usage
Yes. The GPS device can be removed from your dog's collar anytime and can be attached to another dog's collar.
No, because it is implanted in your dog's body.
Non-interchangeable SIM card
Yes
No
*A subscription plan is necessary, due to the fact that the Tractive GPS Tracker contains an integrated non-exchangeable SIM card. This is associated with monthly costs (similar to a smartphone).
**With Tractive Care, your Tractive GPS tracking device can be replaced with no additional costs for one time, in case of theft, damage or loss. Tractive Care can be added during the activation process.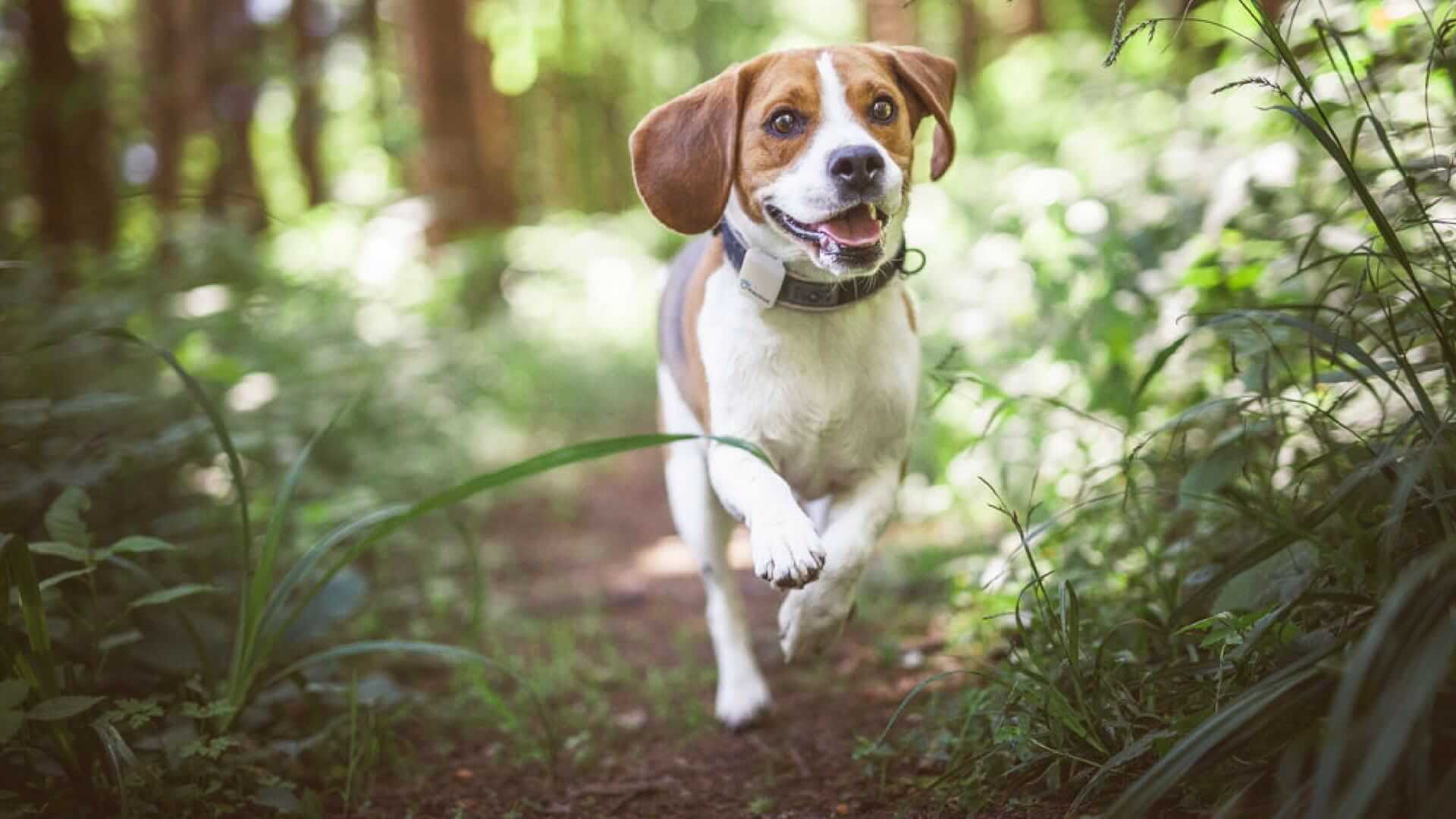 Get a Free Demo of the Tractive GPS
Feel free to test how Tractive GPS works with our Demo-Modus in your browser or in our free Tractive GPS App.
---
Share this piece of knowledge with another dog lover!
Never lose your dog again
More interesting Articles