Tech
GPS vs Bluetooth Tracker: Key Differences & What's Best For Pets
What's the difference between a Bluetooth and GPS tracker? Does the perfect combination - a Bluetooth GPS tracker - exist? And what's the best option for tracking your furry friends? Find out below.
So, you've decided to get a tracker. Whether it's for your keys, car, cat or dog, you'll need to know which tracking device best suits your needs. Especially when it comes to our furry friends, choosing the most reliable tracker is essential. GPS trackers don't fit inside microchips, after all! So what's the difference between a Bluetooth pet tracker and a GPS tracker? Do Bluetooth GPS trackers actually exist? We're here to cover everything you need to know about GPS vs Bluetooth trackers.
Table of contents
What are Bluetooth trackers and how do they work?
Also known as item finders, Bluetooth trackers are small devices that use Bluetooth to connect to your phone. This lets you locate them when they're within Bluetooth range. Bluetooth trackers are perfect for people who need a bit of help keeping track of their keys, wallet, or other important personal items.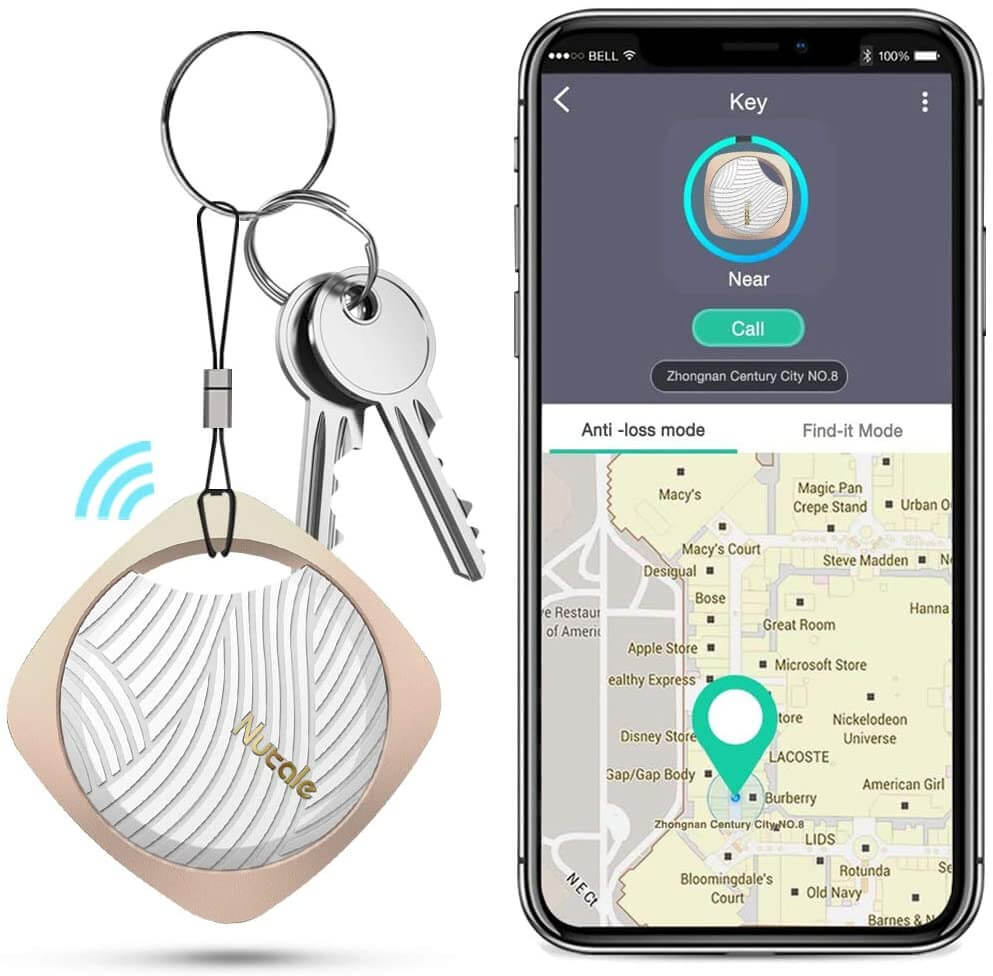 But keep in mind – pure Bluetooth trackers only work when the lost object is close to your phone, usually up to 30 – 40 meters.
In other words, if your dog runs off and leaves Bluetooth range, it's not very likely you'll be able to find them with a Bluetooth tracker. Most Bluetooth trackers do not use GPS at all, although some may falsely claim they do.
Popular Bluetooth trackers include: Tile, TrackR, Orbit, Beagle, Chipolo and Apple AirTag.
Read more about Apple AirTag for pets.
Bluetooth Tracker: Pros
Long battery life (months to years)
Can usually be attached to any surface or collar
Very exact localization, but only within limited range
Lower costs (starting at $25 for a Bluetooth tracker compared to $49 for a GPS tracker)
Generally small and lightweight, although size varies
Bluetooth Tracker: Cons
Very limited range (10 – 60 meters)
Made for tracking items, not pets
Requires Bluetooth on your phone
Limited features for pet parents
If your pet is out of Bluetooth range, the tracker will try to use someone else's phone nearby to get a location
Could be swallowed by a pet
What are GPS trackers and how do they work?
GPS trackers are, like the name implies, tracking devices that use GPS technology. That's short for Global Positioning System, which can tell you where an object is on Earth1. GPS was developed by the US military and made available for civilian use in 1996. The Library of Congress explains:
GPS is the only system that can show you your exact position on Earth at anytime, in any weather, no matter where you are.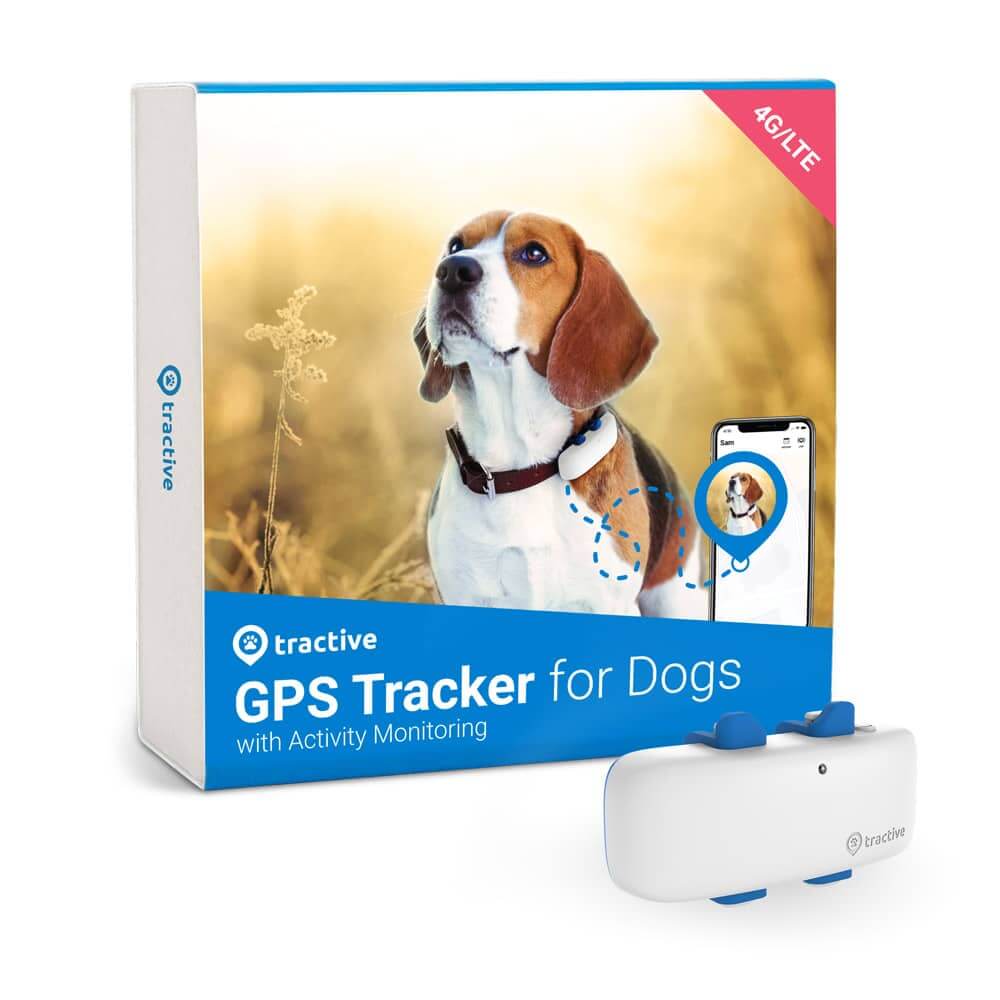 Always know where your dog is
Follow every step in real-time with unlimited range. Get alerts if they wander too far. Keep them happy & healthy with Wellness Monitoring. And let others – like walkers or sitters – keep an eye on your dog too.
See what Consumer Reports says about Tractive
The system is made up of three parts – space satellites which orbit the Earth, ground stations which make sure the satellites continue working, and receivers.
Receivers are any device that can receive and process a GPS signal, including GPS tracking devices. A GPS tracker calculates its distance between at least four GPS satellites at any given time to determine current location.
Getting location by GPS is very fast – just notice how quickly your position on Google Maps, for example, or on your car's navigation system.
Receivers can display location data on the device itself, in which case no SIM card is required. However, in the case of GPS trackers, the receiver sends its coordinates to another device, such as your phone. That's why GPS trackers often come with SIM cards to send location data to a GPS tracking app over a local mobile network.
Learn more about SIM-less GPS trackers.
GPS Tracker: Pros
Worldwide coverage with GPS technology
Unlimited range, which lets you see where your cat or dog is, no matter how far
Allows for real-time location tracking
GPS trackers can also help use location data to show how active your buddy has been, which helps you keep them in shape
Precise localization
No base station required
GPS Tracker: Cons
Sometimes GPS interference might occur (for example indoors)
Dependent on mobile signal, therefore a subscription is required
The following example can better show how a GPS tracker can help precisely locate your dog.
Let's say your dog just ran away, and they have a GPS dog tracker attached to their collar. Your GPS tracker has unlimited range, so no matter how far away your dog roams, you can find them using a mobile or web app. You don't have to rely on help from others, and can be back to cuddling your furry friend in no time.
Now let's look at what happens if you lose your dog outside of Bluetooth range, using a Bluetooth tracker only.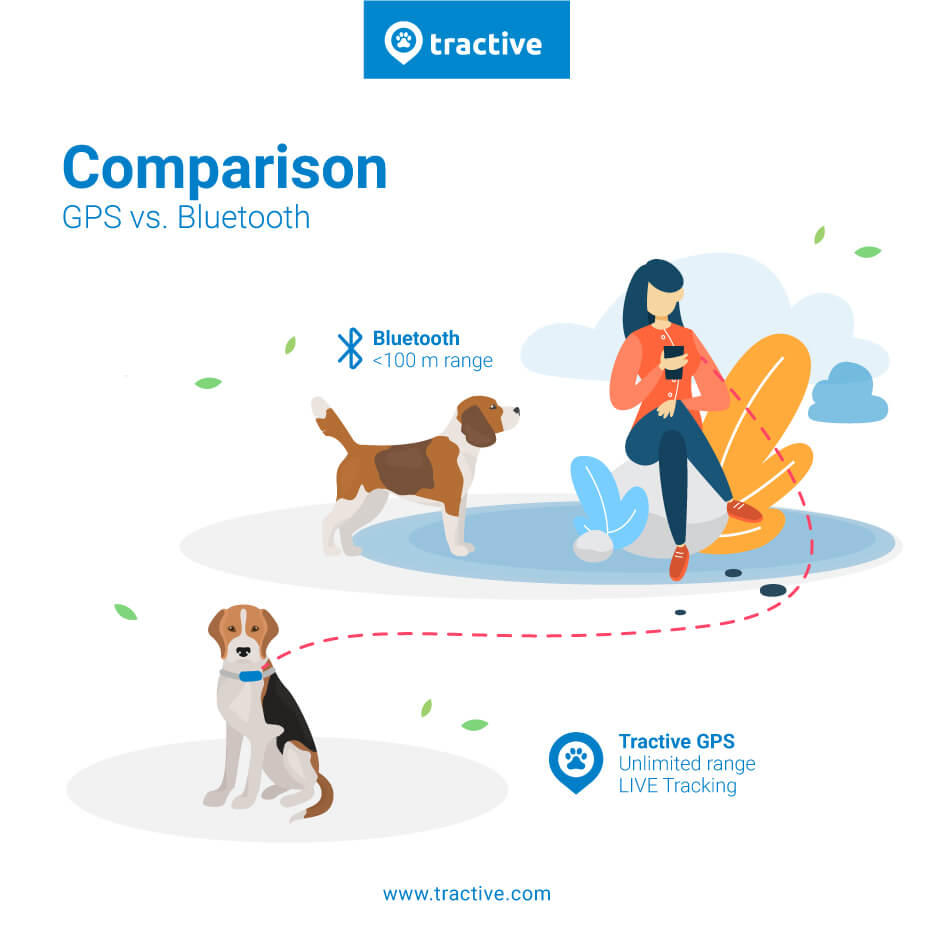 What happens if I use a Bluetooth pet tracker and my dog or cat leaves the Bluetooth range?
When your dog is in Bluetooth range, you'll be able to track your dog. Once they're out of this zone, though, you stop being able to track your dog with a Bluetooth tracker.
Outside of Bluetooth range, you won't be able to track your cat or dog.
Let's look at this scenario to see how locating a dog with a Bluetooth tracker might look.
Say your dog just ran away, and they're outside Bluetooth range. A Bluetooth tracker will only be helpful if:
it connects to someone's phone nearby…
who has the same app as you…
and has location & Bluetooth turned on on their phone.
Only when these 3 conditions are met will a Bluetooth tracker be able to give you a location. Otherwise, you won't be able to locate your Bluetooth tracker and your dog.
In short, Bluetooth trackers are not ideal for tracking your pet.
Bottom line: With a GPS tracker – unlike with a Bluetooth tracker – you can locate your dog or cat no matter how far they roam.
The Perfect Combination: Bluetooth GPS Trackers
Good news: To get the best of both worlds, you can get a Bluetooth GPS tracker for their cat or dog. That's right – you don't have to choose. Trusted by pet parents worldwide, Tractive GPS combines GPS and Bluetooth-style tracking to bring you the most accurate location information available.
Here's what one cat parent has to say about their experience using the Tractive GPS cat tracker:
We have been using Tractive for two of our cats, Dobby and Simba, and it's been a life saver. Literally – last June, we drove across Greece to catch a ferry to Italy, when Simba somehow jumped out of the van and ended up in the middle of nowhere! We found out only one hour later when we were about to catch the ferry and panicked because he could be anywhere and he might be hurt … long story short, I would have NEVER found him hadn't he had his Tractive collar on his neck! It cost me 500 € in ferries, new pet passports, and overnight stay 😂 but at least I could find him and he was totally fine. And that's just because of his Tractive collar!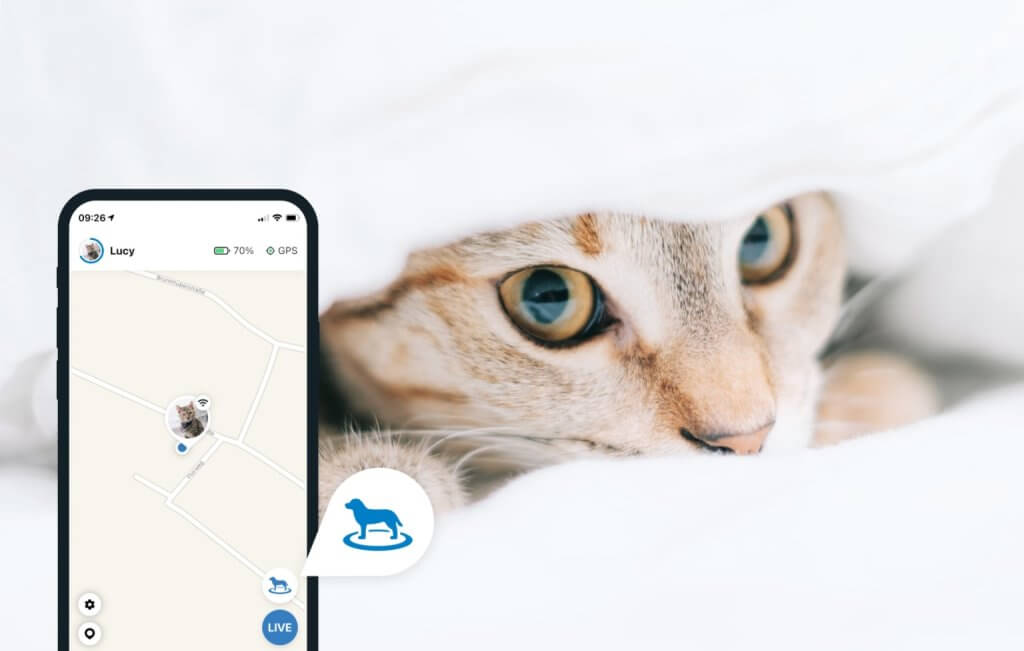 Tile Bluetooth Tracker vs Tractive GPS Tracker Comparison
To help you determine if a GPS tracker or Bluetooth tracker is right for you, we've compared two of the best-selling trackers in their field: the Tile Bluetooth Tracker and Tractive GPS for dogs and cats.
| | Tile Bluetooth Tracker | Tractive GPS |
| --- | --- | --- |
| Purpose | Track keys, bags and other stuff | Always know where your furry friend is |
| Price | $24.99 | $49.99 |
| Subscription Plan | Not necessary, but a Premium subscription is required to unlock all features | Unlimited range + coverage costs all covered from as little as $4.99 / month |
| Range | 200 feet | unlimited |
| Battery | Up to 1 year battery life, replaceable | Up to 7 days battery life, rechargable |
| Water Durability | Water-resistant | 100% Waterproof (IPX7-standard) |
| Dimensions | 35mm x 35mm x 6.2mm | 17.5mm x 71.4mm x 28mm |
| Location History | | |
| Last Known Coordinates | | |
| Tracker Sharing | | |
| GPS | | |
| LIVE Tracking | | |
| Worldwide Coverage | | |
| Virtual Fence / Safe Zone | | |
| Activity Monitoring | | |
| Wifi / Home Power Saving Zone | | |
| Shock Resistant & Adventure-proof | | |
| Light & Sound | Sound only | |
Conclusion: GPS vs Bluetooth Tracker
There are many types of Bluetooth and GPS trackers available, with several key differences and functions. Most notably, Bluetooth trackers are generally designed to be 'thing finders' – they're best for finding personal items such as your keys or wallet.
Bluetooth trackers are small in size and feature a long battery life, but only work within a limited range of your phone. More importantly, they do not use GPS – so if your dog or cat leaves Bluetooth range, you can't rely on a Bluetooth tracker to help find your pet.
GPS trackers, on the other hand, are often made specifically for pets. They often come with built-in Bluetooth-style technology and WiFi to bring you the most accurate location possible. Additional features of Tractive GPS dog trackers include: real-time tracking, activity monitoring, worldwide coverage, unlimited range, location history, family sharing and more.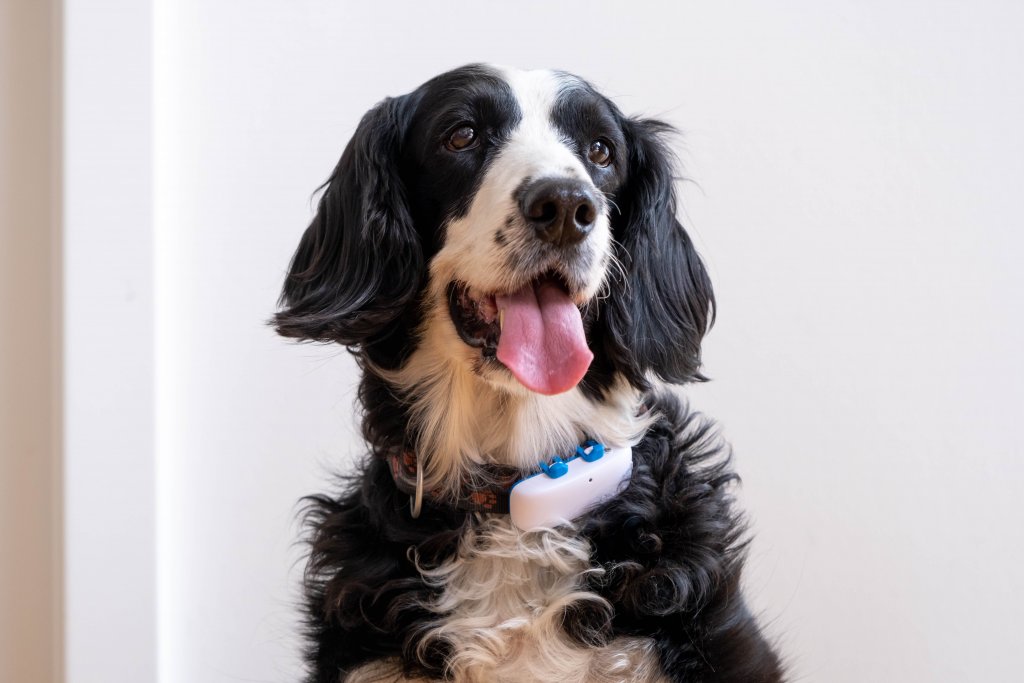 The bottom line: when it comes to always being able to check on the exact location of your pet, Bluetooth trackers are only partially effective, due to their limited range. In other words, a combo bluetooth GPS tracker is the best option for your furry friend.
---
Shop Dog Trackers