Tech
Radio Frequency Pet Tracker vs GPS Tracker For Cats And Dogs: How Do They Compare?
You want peace of mind, and the best for your furry friend. Find out which type of tracking device, a GPS or radio frequency pet tracker, will keep your furry friend safest in this post.
Every pet parent knows the worry of losing a beloved dog or cat all too well. And it's not an unfounded worry – according to a study from Peeva, 1 in 3 pets goes missing during their lifetime. The good news is that nowadays, there is pet technology that can help. Maybe you've heard about radio frequency pet trackers, and you're thinking, what are they exactly? And how do they work? Are they safe for pets? How to choose the right dog or cat tracker for your furry friend? We've got answers to all those questions.
In this post, we'll cover everything you need to know about radio frequency pet trackers, including how they fall short (literally) of modern GPS dog and cat trackers. And introduce you to the device that could save your dog's life.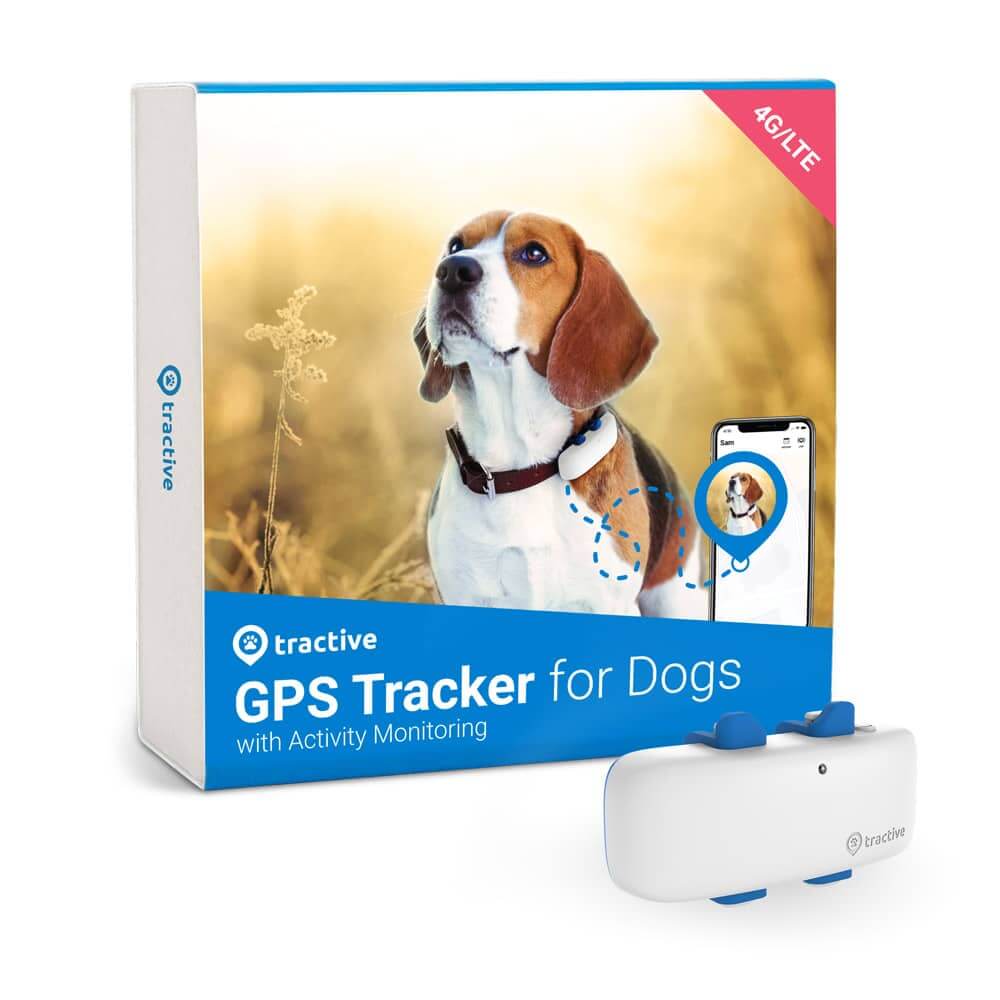 Always know where your dog is
Follow every step in real-time with unlimited range. Get alerts if they wander too far. Keep them happy & healthy with Wellness Monitoring. And let others – like walkers or sitters – keep an eye on your dog too.
What is radio frequency?
Bear with us for a moment – this is going to get technical. Radio frequency (RF) refers to the fluctuation of electromagnetic energy within a certain frequency, namely 3 kilohertz (kHz) to 300 gigahertz (GHz). Here is a more detailed definition of radio frequency from the Federal Communications Commission (FCC) :
Electromagnetic radiation consists of waves of electric and magnetic energy moving together. Radio waves and microwaves emitted by transmitting antennas are one form of electromagnetic energy, collectively referred to as "radiofrequency" or "RF" energy or radiation.

Source: RF Safety FAQ
Basically, it's what lets you sing along to your favorite tunes on your local radio station.
What are radio frequency tracking devices?
That one's easy. Radio frequency trackers (RF trackers) or radio frequency tracking devices are tracking devices that use radio frequency to send and receive information between two components, for location tracking purposes. Some trackers use mainly radio frequency technology. Others use it along with a combination of other tracking technologies like Bluetooth, GPS, cellular and satellite.
Learn more about the different types of tracking devices.
Is radio frequency safe for pets?
Many pet parents wonder if radio frequency pet trackers might be dangerous for their four-legged friend. After all, safety is an important factor when purchasing any product for your pet. So, is radio frequency safe for pets?
A 2021 study in the animals journal by Klune, Arhant & co. investigated any potential health risks to pets associated with exposure to radio frequencies by tracking devices and other RF appliances. It found that radiation exposure was well below international limits. That means negative health reactions in pets or humans are unlikely.
Just like cell phones are considered safe for human use, radio frequency devices are considered safe for pets.
In fact, using radio frequency technology in household products is nothing new. It's an essential component of your television, computer, phone, radio and even remote-controlled toys.
Radio frequency pet trackers
Some companies make radio frequency trackers specifically for pets. The radio frequency locator typically comes with one remote and one or more tags, which you can attach to your pet's collar. As our friends at The Nomad Cats explain:
It works like a compass: You need to be within a (claimed) distance of 130 meters to pick your cat's location. A light and / or sound will then increase or decrease to indicate how close you are to your cat.
Pros
Small size
One-off cost, no subscription fee
Not dependent on cellular network or GPS
Long lasting battery: Up to one year
Accurate (within a short distance)
Cons
You can only detect your pet's location within a radius of 426 ft (130m)
Trees and other natural or man-made obstacles can decrease the functional distance of the radio frequency tracker.
No back up localization option: You're out of luck if you can't pick up your pet's location signal.
User reviews of radio frequency pet trackers
But how do they perform in the real world? Let's look at some user experiences to see how effective people find radio frequency trackers for pets. At first, when Martina (who runs The Nomad Cats) received her first RF cat tracker, she tried it out immediately on her cats. It worked in the mountains, outdoors, when the cats didn't venture too far from home.
However, one time, things didn't go so great.
When Milù went missing, I scouted the immediate and not-so-immediate surroundings day and night, pointing the remote in every direction, hoping to pick up her signal. Nothing. Nothing, for miles, and miles after that. Because I had no idea which direction she took off, the task was overwhelming. On top of that, the amount of trees and other natural obstacles significantly decreased the distance the locator could cover. And because we like to spice things up with as much bad luck as possible, the remote broke.

Source: Cat Trackers: Radio Frequency vs GPS
Another pet parent reviewed a RF pet tracker, saying:
Range is nowhere near as far as it says, I'd expect a bit less but I don't think I even get anywhere close to half with mainly just garden fences and a few trees in the way, even a third seems a stretch. The signal bars aren't too great either, it has 5 bars and it seems like 3 bars is 1 garden over, then 2 bars is 2 or 3 gardens over. For something that should reach like 15 gardens over easy you'll always be on 1 bar if they're not within earshot. Finding the right direction can be hard too, it goes green when you're getting closer but it seems like it can be random sometimes.

Source: Amazon
And a user of the same RF device said:
It can track up to 4 tags. The hand held tracker is easy to use and works well. It is fun to go searching for the cat and find him so easily. I am still waiting to have to do a real wide area search for him, but it is comforting to know that with the long, proven, battery life of many weeks I will have plenty of chance with my searching.

Source: Amazon
The bottom line on the radio frequency pet tracker option
While radio frequency trackers have several advantages, such as helping locate a wandering pet, low cost and long battery life, they are not without their disadvantages. The biggest downside? If your pet roams too far from you, a radio frequency tracker (like Bluetooth trackers for pets) will be useless. Not to mention, you won't even know which direction to start your search.
On top of that, physical obstacles can block the RF tracker's signal. And that makes it difficult to locate your pet when you need to most.
Radio frequency trackers might be a good option for pet parents who are sure that their buddy won't stray too far from their side.
However, isn't the whole purpose of a pet tracker to be able to find your dog or cat if they really do get lost and run away? Like, lost lost. Why track your pet at all if you can only track them so far?
That's where GPS trackers for pets come to the rescue.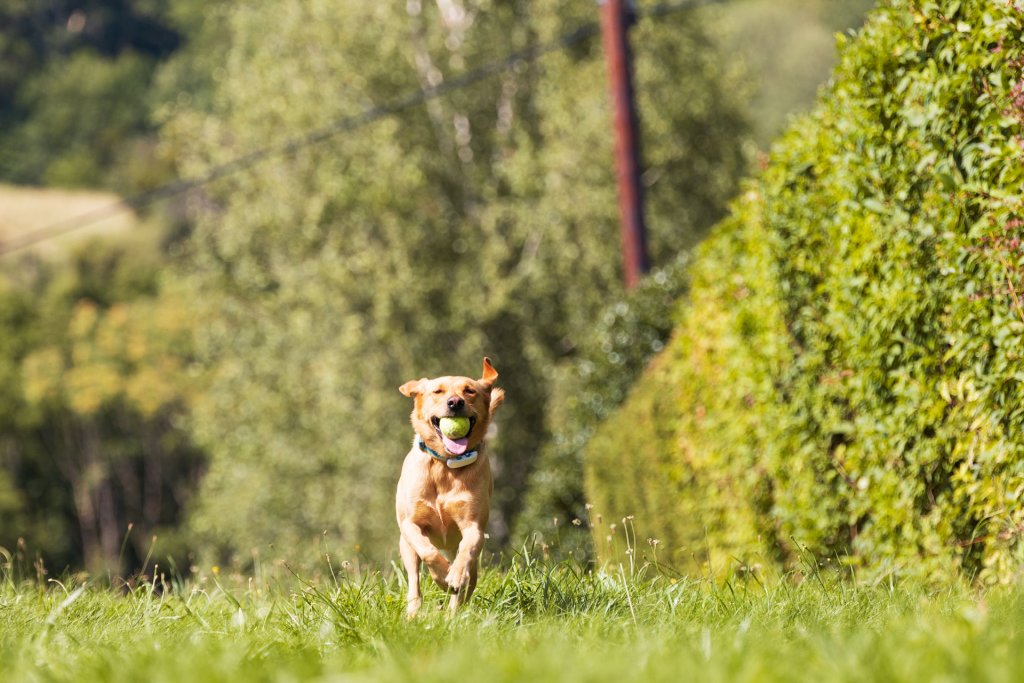 Peace of mind with a GPS pet tracker
Luckily, today there are pet trackers built with more reliable and modern technologies, such as GPS and GSM, which can help you locate your dog or cat anywhere, any time. As the world's most-trusted pet GPS, Tractive GPS offers nearly all the features of a radio frequency tracker, and a whole lot more.
Features of Tractive GPS Dog and Cat Trackers include:
Unlimited Range – follow every step across the globe
LIVE Tracking – get real-time location updates every 2-3 seconds
Virtual Fence – know if your buddy leaves a safe space, like your garden
Activity Monitoring – see how much exercise and rest they get, and set daily goals
Adventure-proof – 100% water-proof, shock-resistant and built for four-legged adventure
Battery Life – set up Power Saving Zones where your buddy spends lots of time, and go up to 7 day without charge
Location History – discover their favorite spots, and see where they've been for up to 365 days
Pet-friendly Design – light, compact and made to fit pretty much all collars and dog harnesses
GPS trackers like Tractive GPS are designed to give pet parents peace of mind – so you can literally follow your dog or cat's every step, anywhere, anytime. All for a subscription that costs as little as a coffee and a cookie a month.
Want to see the Tractive GPS in action? Check out one user's review in the video below:
So, now that you know more about radio frequency vs GPS trackers for pets, you can make a well-informed decision about the best option for keeping tabs on your furry friend. Which option do you think is best?
---
Like this post? Share it with a friend:
Get Tractive GPS