Tech
GPS Tracker vs Samsung SmartTag For Pets: What's Best For Dogs And Cats?
Can you track your dog with a SmartTag? Find out what this Bluetooth tracker can and cannot do and plus learn how a GPS tracker can help keep your furry friend safe.
You want to track your dog or cat, so you're considering using a Samsung SmartTag for pets? That's understandable, since losing a dog or cat is every pet parent's worst nightmare. The Samsung SmartTag and SmartTag Plus are basically the Android version of the Apple AirTag; both are Bluetooth items finders.
With new devices like the SmartTag, it's never been easier to find your misplaced keys, purse or luggage. But pet parents want to know: Is the Samsung SmartTag good for pets? Can you track your dog or cat with a SmartTag? Is there a better option for keeping our furry friends safe? What about GPS dog and cat trackers?
Let's explore how SmartTag compares to a GPS pet tracker, and what's best for your furry friend! 👇
What is the Samsung SmartTag?
Similar to the Tile tracker or Apple AirTag, the Samsung SmartTag is a small Bluetooth tracker and item finder. It can be attached to your keys, car, handbag or other personal item and help you locate it when it's lost. It has a 1-year battery life, and comes with some additional features such as sound and augmented reality.
How does SmartTag work?
The Samsung SmartTag detects its location based on other Samsung devices in the area, and then sends that information to your phone. Since it relies on Bluetooth Low Energy (BLE), the SmartTag can only communicate with your phone if it is within the Bluetooth range of 130 yards or 120 meters. However, if your SmartTag is outside of that range, you can still locate it offline using SmartThings Find.
Just as Apple AirTags rely on other iOS devices to locate the AirTag, Samsung SmartTag also uses a network of other Samsung devices nearby to determine its location.
This makes the SmartTag the ideal tool for finding your misplaced backpack on campus, where there are sure to be plenty of other Galaxy users around. Or it could help you figure out where you left your bike, in a city full of Samsung users.
Learn more about how SmartTag works in the video below.
SmartTag for pets: Can you put a Samsung Galaxy SmartTag on a dog or cat?
Theoretically, yes, you can put a Samsung Galaxy SmartTag on a dog or cat. But remember, SmartTag needs other Samsung devices to work. So while it can help you find your dog – it might not be the best tool to rely on to do so if you truly want peace of mind.
Take for example this scenario: You're in a rural, forested area when your dog catches a scent and runs after it. Suddenly, they're out of sight, running deep into the forest, and you have no idea which way they went or how far they've gone. Chances are there will not be many Samsung users nearby, if any – so a SmartTag could be useless in this particular situation.
Better safe than sorry: Instead of relying on a limited range Bluetooth item finder to track your pet, it is recommended to use a GPS tracker specifically designed for pets like the Tractive GPS for Cats and Dogs.
Does SmartTag have GPS?
Like Apple AirTag, Samsung SmartTag does not have GPS inside it. Its location can only be found using a network of other Samsung devices. On the other hand, a Tractive GPS dog or cat tracker includes both a GPS unit and 4G technology, which allows you to track your dog or cat in real-time worldwide, anywhere there is cell coverage and over any range.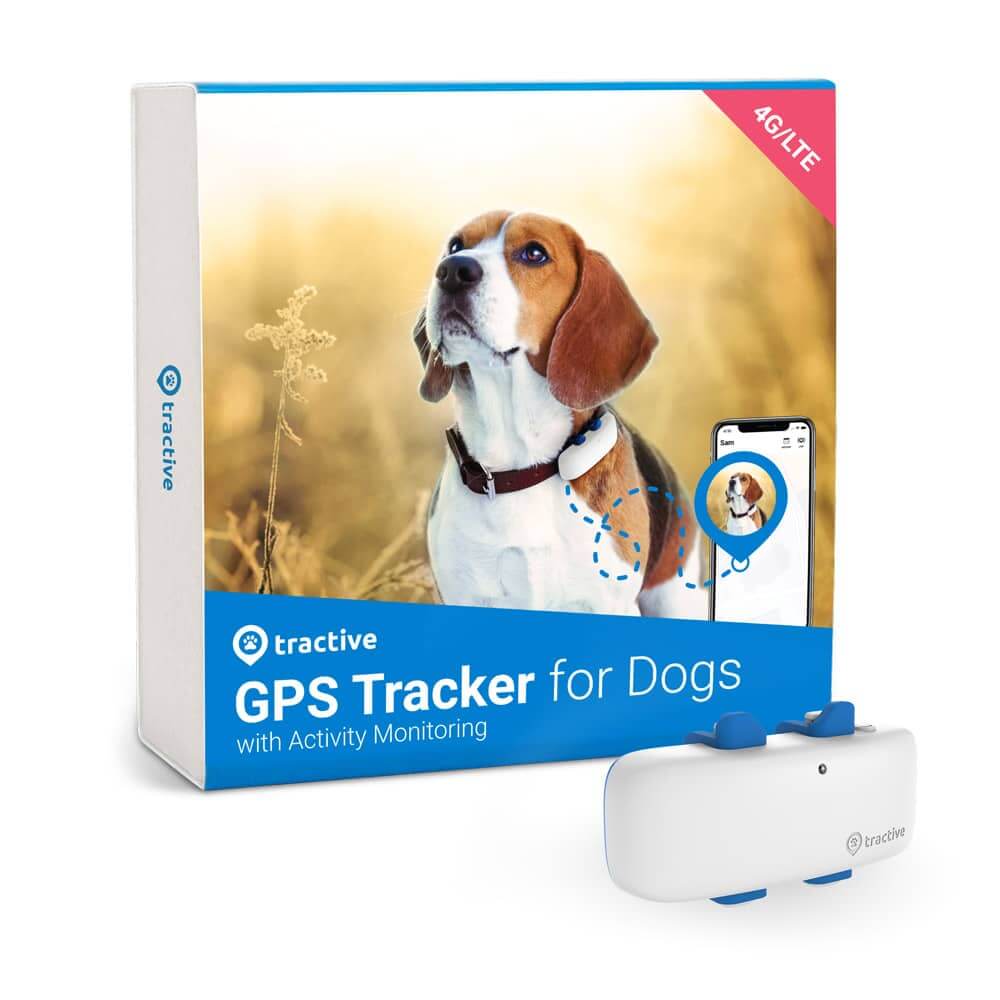 Always know where your dog is
Follow every step in real-time with unlimited range. Get alerts if they wander too far. Keep them happy & healthy with Wellness Monitoring. And let others – like walkers or sitters – keep an eye on your dog too.
Samsung SmartTag vs SmartTag Plus
In addition to the SmartTag ($29.99), Samsung also offers the SmartTag Plus ($39.99). The main difference is that the SmartTag Plus also features ultra-wideband connectivity, in addition to Bluetooth. It can also use your phone's rear-facing camera to help point you to the SmartTag, as long as you have one of the latest Samsung Galaxy phones.
Samsung SmartTag vs Apple AirTag
The Samsung SmartTag and Apple AirTag were built for the same purpose: to keep track of personal items that can be misplaced easily, like keys or a bike. Additionally, they function in the same way, each relying on other devices in the same network (Apple or Samsung) to locate your own device.
The two item finders are essentially the same – with the main difference being that AirTag is only compatible with Apple devices and SmartTag is only compatible with Samsung Galaxy devices. So you won't be able to use the Samsung tag if you have an iPhone and vice versa.
On the other hand, Tractive GPS, a popular brand of GPS trackers for pets, is compatible with Android and iOS devices – making the tracker suitable for everyone. You can even track your dog or cat in any web browser. And these trackers don't rely on any specific network of users to function – but rather on universal technologies like GPS and the cellular network.
Samsung SmartTag: What to watch out for
It's also worthwhile to consider the potential risks of using Samsung SmartTag. A similar type of tracker made news when it was used as the "perfect tool" for stalking. So be mindful and look out for possible security threats that might affect you or your loved ones.
Another potential downside of Samsung SmartTag for pets? Its small size means it could easily be swallowed up by your curious canine – so it's a good idea to supervise your dog if they come into close contact with a SmartTag.
GPS pet trackers: What are they and how do they compare?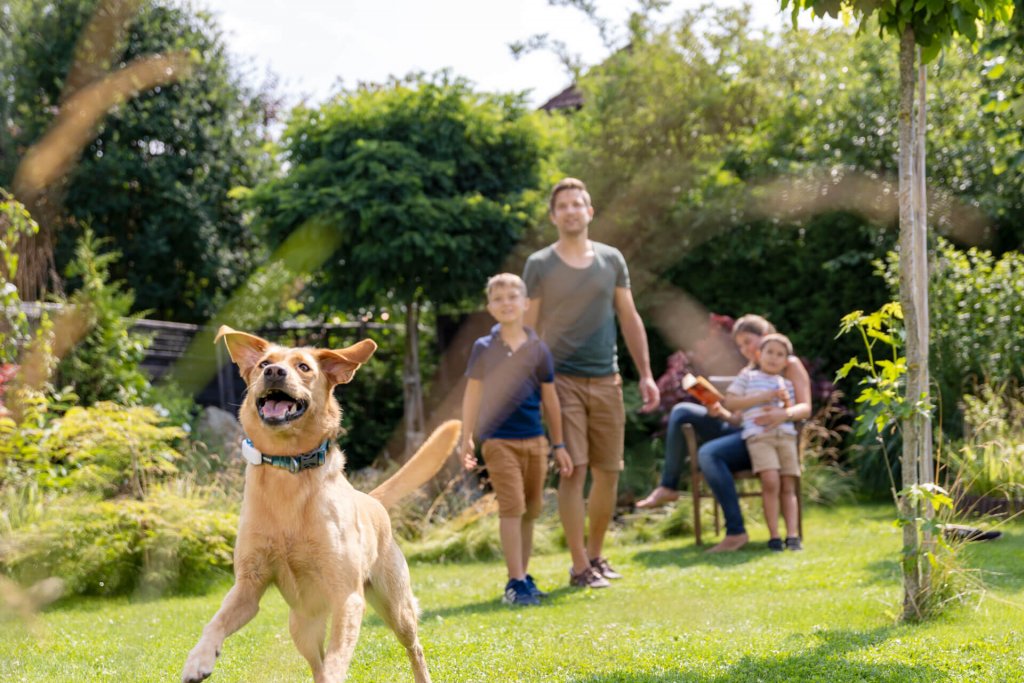 Now that we've considered the use of SmartTag for dogs, let's consider GPS pet trackers and how they compare.
A GPS tracker for dogs is a small device that attaches to your dog's collar and allows you to see where they are – and follow every step – with help of GPS.

10 Reasons To Get Your Dog A GPS Tracker

In addition to worldwide location tracking in real-time, modern GPS pet trackers like Tractive GPS also allow you to keep track of your pet's activity. So you can see how much exercise and sleep your furry friend is getting – and keep track of their overall fitness.
Most importantly: With a GPS pet tracker, gone are the days of lost dogs and missing cats. You'll know where your pet is anytime.
See how the Tractive GPS Dog Tracker works in the video below:
Tractive GPS features
Besides that, the Tractive GPS tracker for pets comes with a whole bunch of pawsome features, since it was built specifically for our favorite four-legged friends. These include:
LIVE Mode: Find your pet in no time with location updates every 2-3 seconds.
Unlimited Range: Track your dog or cat from anywhere, no matter how far away they roam.
Virtual Fence: Set up a safe area – and get an alert if your pet leaves the area.
Location History: See where your furbaby has been in the last 365 days.
Find Mode: Pinpoint your dog or cat's location in close range, like inside the house.
Family Sharing: Let friends, family, walkers and pet-sitters track your cat or dog with you.
Activity Monitoring: Set daily goals, see how other pets are doing, and keep your four-legged friend in shape.
Power Saving Zones: Save on battery life in places where your buddy spends lots of time.
How a GPS dog tracker could help save your dog's life
To see how a Tractive GPS tracker could help save your dog's life, check out the video below. One man shares the story of how his dog got stuck in a freezing, snowy crevice in rural Norway, and how the Tractive GPS led to his rescue and safety. Warning: language advisory 😅
Now, let's look at how the Tractive GPS Dog Tracker compares to the Samsung SmartTag.
Tractive GPS vs Samsung SmartTag for dogs comparison
| | | |
| --- | --- | --- |
| | Samsung Galaxy SmartTag | Tractive GPS Dog Tracker |
| Type of tracker | Bluetooth Tracker & Item Locator | Dog & Cat GPS Tracker |
| Intended use | Tag and find lost items like keys and bags when they are nearby. | Follow your dog or cat's every step in real-time; never lose your pet again. |
| Cost | $29.99 | $49.99 + subscription |
| Phone requirements | Only compatible with Samsung devices | Works on most Android and iOS devices |
| Dimensions | 40.9 x 40.9 x 9.9 mm | 17.5 x 71.4 x 28 mm |
| Weight | 14 grams | 35 grams |
| Range | 130 yards | Unlimited |
| Battery life | 1 year, replaceable | Up to 7 days on one charge |
| Water durability | Water resistant (IP53) | 100% Waterproof (IPX7) |
| Sharing | Yes – share with other users in the SmartThings app | Yes – share with anyone by link or in the Tractive GPS app |
| Augmented reality | | |
| Sound | | |
| Rechargeable battery | | |
| Light | | |
| Web app | | |
| GPS | | |
| Virtual Fence w/ alerts | | |
| Activity Monitoring | | |
Conclusion on Samsung SmartTag for pets
If you want to keep your furbaby extra safe and you're already a Samsung user, it might be a good idea to add a SmartTag to your dog or cat's collar. But first and foremost, use a GPS pet tracker for true peace of mind.
The SmartTag is a Bluetooth item finder that was made for finding lost keys and other personal items.
On the other hand, GPS pet trackers are built to help you keep your canine or feline family member safe – they are literally life saving tracking devices for pets.
While SmartTags only work in a limited Bluetooth range of other Samsung users, Tractive GPS uses universal technologies like GPS and cell network to make sure you can track your pet pretty much everywhere.
So no matter how far you or your pet roams, we recommend a GPS pet tracker for peace of mind and the freedom to enjoy your adventures together.
Get Tractive GPS