Tech
The Best Small Waterproof GPS Tracker For Dogs And Cats
A GPS tracker must be waterproof - otherwise it will become useless outdoors and you don't want that. So let's take a look at the best waterproof GPS tracker to follow your furry friends on their muddy adventures wherever they go.
Are you the parent of an active, water-loving dog or independent cat who's outdoor adventures know no end? And while you love letting your beloved pet out to play, you want peace of mind knowing that your dog or cat is safe. In this case, you need a small waterproof GPS tracker to help you keep your pet secure when you can't be by their side.
For pets, a tracking device like Tractive GPS is the waterproof GPS tracker you need. And it can also be used for other purposes, like tracking boats, cars, or other animals. Learn all about the Tractive waterproof GPS tracker below.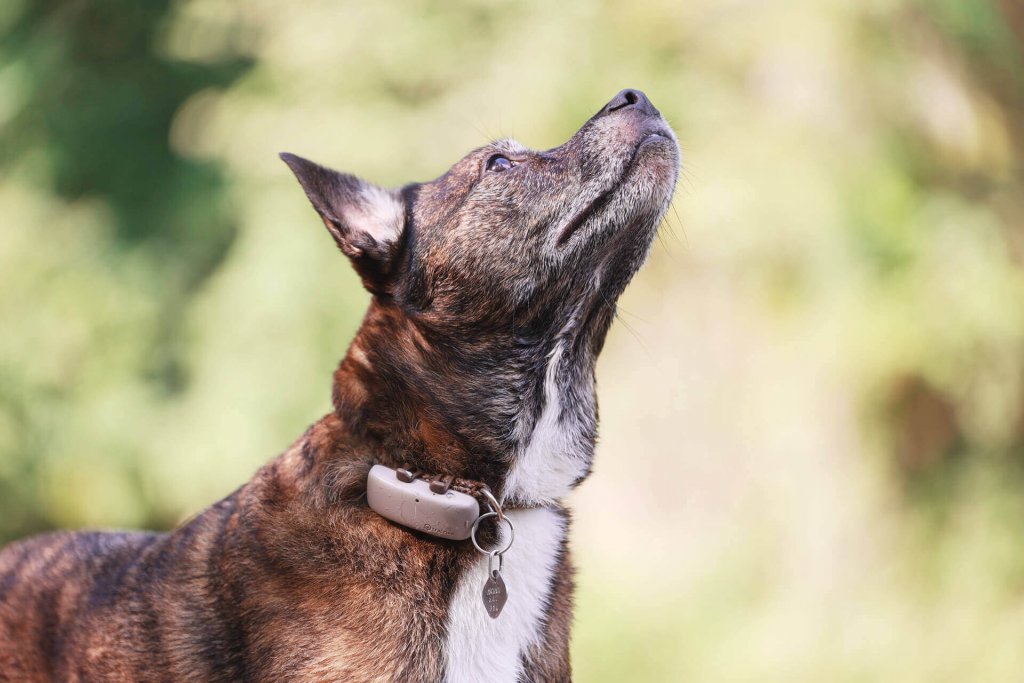 Why waterproof?
A GPS tracker allows you to track something in real time using a GPS tracking component (for example on a dog's collar) as well as a software or app (where you can view your dog's location). With such an important service, it's 100% essential that the device also be waterproof; otherwise the tracker would break as soon as it touches water.
As this would render the tracker useless, most GPS tracking brands make sure their products are waterproof. But not always – so be sure to check the waterproofness of a tracker before purchasing.
Water-resistance is especially important if the tracker is intended for outdoor use, like tracking a dog in the heart of the mountains, or keeping an eye on where your outdoor cat goes during the day. A waterproof GPS tracking device is essential safety gear to use when you're:
Swimming at the river, lake or beach with your dog
Walking your dog on a rainy or foggy day
Letting your cat explore the neighborhood in snow or rain
Letting your snow-loving dog out in the backyard to play in the fluffy, wet white stuff
Cross country skiing or skijoring with your dog
Hiking with your furry companion
Just check out these furry friends who always have their GPS trackers with them on their wet and wild adventures:
Are dog trackers waterproof?
Yes, most dog trackers are waterproof, including the Tractive GPS Dog and Cat Tracker.
Tractive GPS devices do not have sim-card openings or USB ports and are therefore not only protected against splashing water, but are also fully waterproof (up to 1 meter depth, 30 minutes) according to IPX7-standard. As a result, Tractive GPS devices are perfectly suitable for water-loving pets and can, of course, be used in the rain.

Source: Tractive Help Center
In fact, Tractive GPS trackers have been waterproof for as long as they've been around, since 2012. The popular tracker was developed by some of the most pawssionate entrepreneurs and top engineers in Europe and is available worldwide. It's been developed over years and years in the heart of Austria, close to the Alps, where they're no strangers to wet, cold, and snowy weather. That's why Tractive knew they had to make a GPS tracking device for pet parents that would be 100% adventure-proof.
And their hard work paid off; the Tractive GPS waterproof tracker is already trusted by hundreds of thousands of pet parents worldwide. Take this muddy pup's parent for example: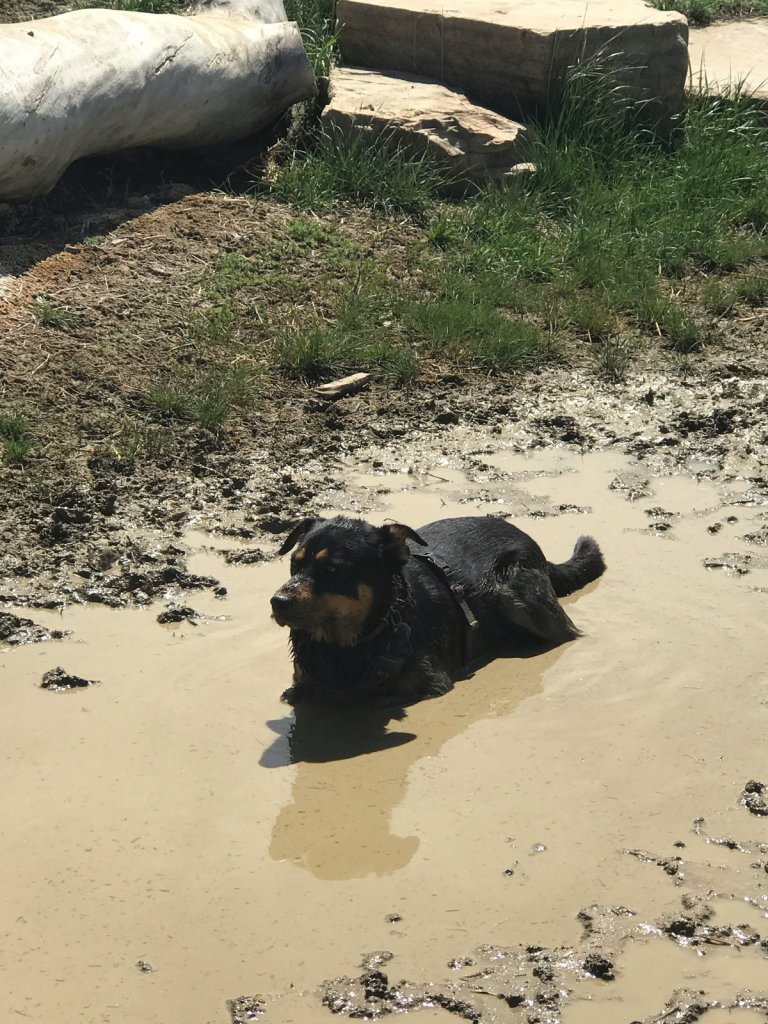 I took my dog to the dog park yesterday and he found a mud pool to soak in 😳. He would lay in the pond and then go roll in the dirt. I was worried the tracker would be ruined but after getting him home and thoroughly cleaning and charging the tracker it was just fine! So happy with the durability of Tractive!
Cindy and Lhotse, USA
What is the longest range GPS tracker?
When it comes to GPS trackers, there's more factors to consider besides waterproof-ability. What about range, for instance?
While they may seem like a good option for tracking a pet, keep in mind that Bluetooth trackers typically have a range of only 100 meters or less. So if your dog or cat runs out of the Bluetooth radius, you'll no longer be able to track them.
A true GPS tracker should be able to track anywhere in the world, sinces it uses the Global Positioning System, which is just that: global. Buildings, forests and weather can cause temporary GPS interference, but in general they do not impact the range of the tracker. As long as the tracker utilizes another technology, such as cell service, to send its location data to your smartphone, the range should be unlimited. However some GPS trackers only work in certain countries.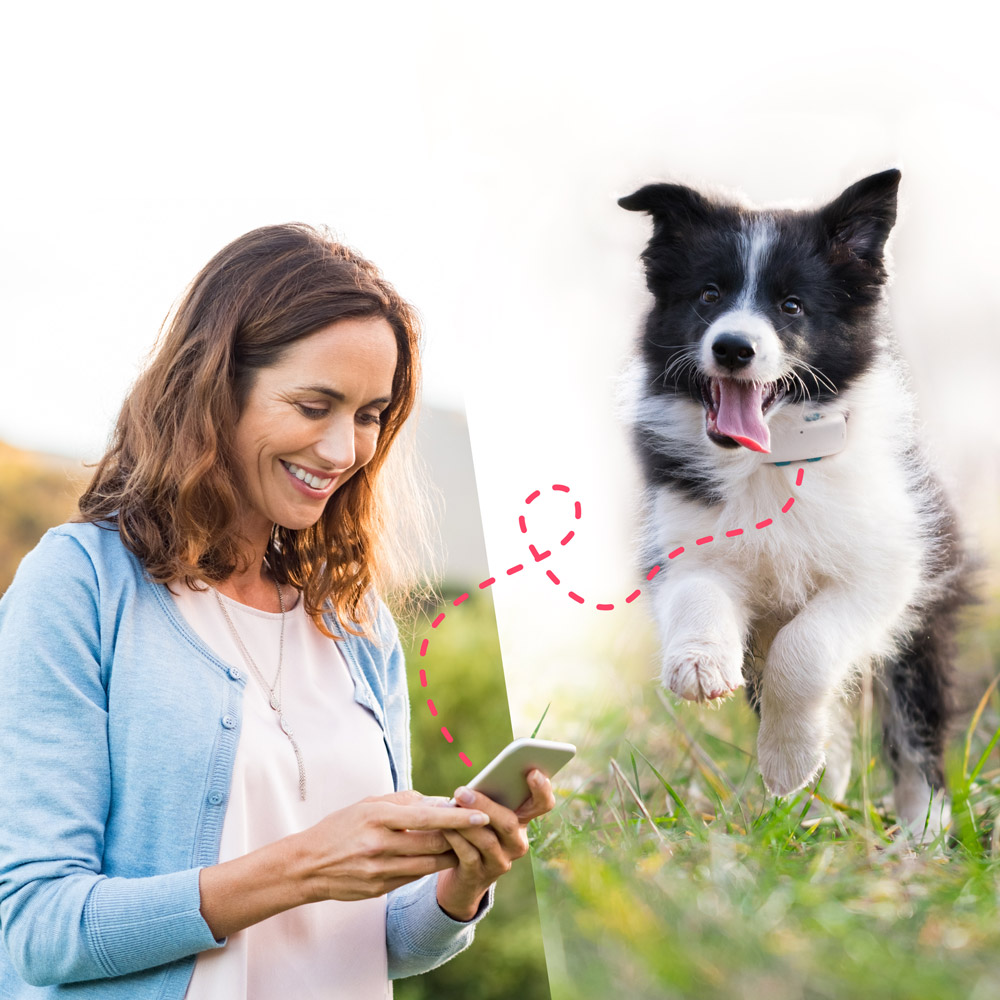 Tractive GPS works over any range, with no distance limitation.
Track your dog from anywhere in the world, pretty much everywhere in the world – or in 190 countries to be more exact. Even if you're on different continents, you can follow your furry friend's every step. See if Tractive works in your country.
What is the smallest GPS tracker?
Another important factor to consider when purchasing a GPS tracker is size. When it comes to tracking pets, most people want to find the smallest GPS tracker available. Because your furry friend is going to wear the tracker on their collar or harness, it needs to be lightweight, small and discreet. So your pet won't even notice it.
For this reason, GPS trackers for dogs and cats are some of the smallest GPS trackers out there.
At 35 grams light, the Tractive GPS is suitable for dogs 4 kilograms and above. It's dimensions are 17.5 x 71.4 x 28 mm. Basically, the tracker size is comparable to that of a watch – only it's packed with loads of pawsome features.
Why isn't a GPS tracker the size of a microchip?
Some people think that a GPS tracker for pets shouldn't weigh anything at all – and should be able to be implanted under the skin of your dog. However, this is a misconception: there are no GPS tracking microchips for dogs at this time. A GPS tracker needs to contain a battery, GPS antenna, GSM module and more. Learn more about microchips vs GPS trackers.
Waterproof GPS fitness tracker for dogs?
So, we've covered several things. A GPS tracker can be waterproof and allow you to track your dog's movements in real time over any range. Moreover there are small pet GPS trackers that won't bother your furry friend when worn on the collar or harness. But what about fitness GPS trackers for dogs and cats?
Many modern day GPS trackers for pets double as activity monitors, making them like a fitness tracker for your dog! With Tractive's Activity Monitoring for example, you can:
Keep your pet fit by tracking all of their physical activity.
Set activity goals for your furry friend and celebrate together then you reach them.
Enjoy a friendly competition among other dogs or cats in your breed group, neighborhood, or friends circle.
Stay in shape with your four-legged companion and
Strengthen the bond between you and your furry best friend!
So, what do you think about this waterproof GPS tracker?
Get Tractive GPS