How The Tractive GPS Virtual Fence Keeps Your Pets Safe
Think the Tractive GPS is just a pet tracker? Think again! In this post you'll learn everything you need to know about the last Virtual Fence you'll ever need for your four-legged friend.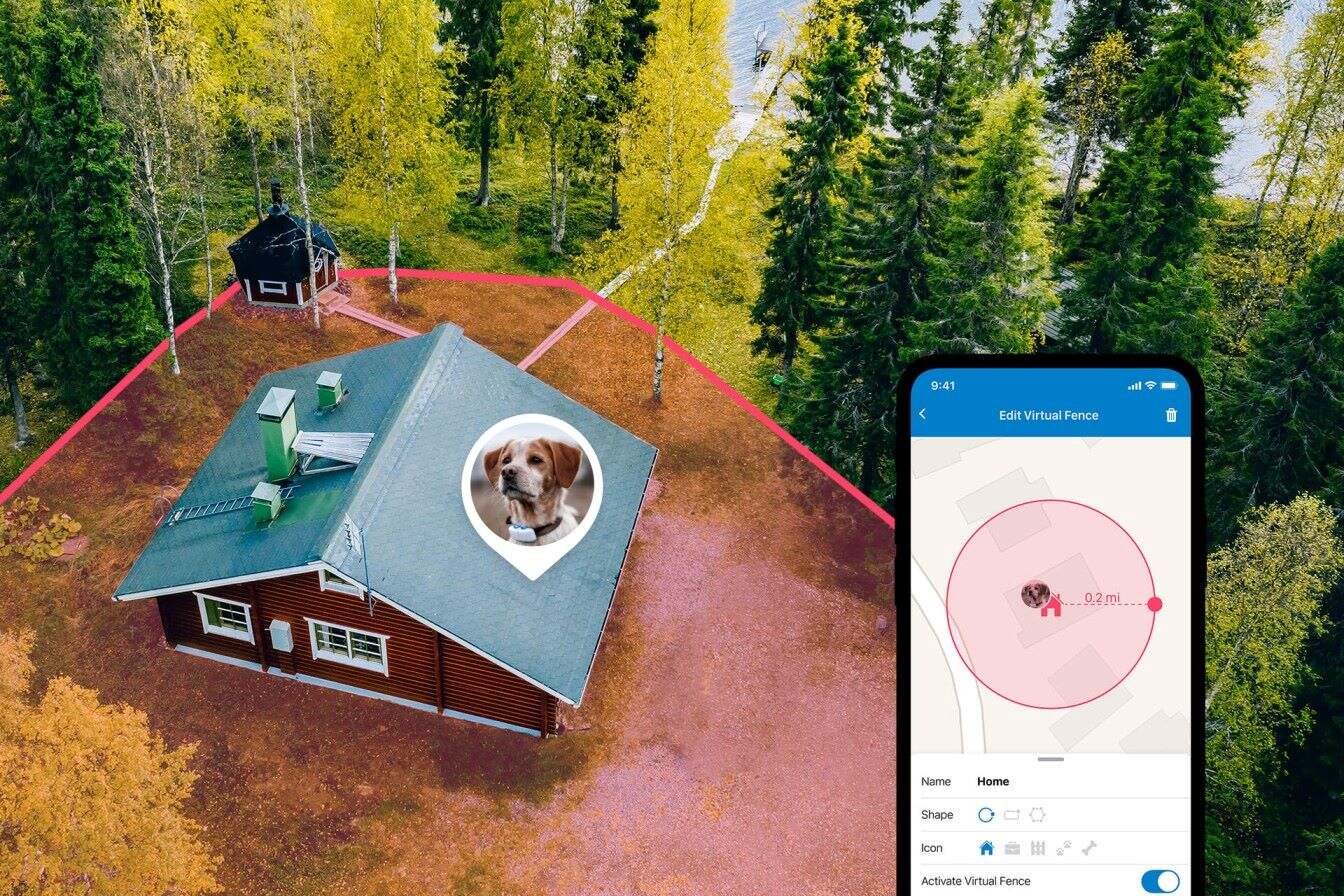 Having a pet escape artist at home is pretty worrisome. With all the reasons dogs run away or cats run away, it can be pretty stressful keeping tabs on where they are every second. But even once you've spent anywhere between $4000-12,0000 to set up a physical fence1, your dog might still jump over it or your cat might sneak under it. In fact, sometimes, you might not even know that your pet has escaped until it's nearly too late – and now you're busy spending time and money searching for them.
Enter virtual fences. Specifically, the Tractive GPS virtual fence – which has even saved the lives of dogs and cats around the world. With less than 5 minutes setup time and more affordable than your monthly Netflix subscription, it's a smart, humane alternative to electric fences or even training collars that rely on static shocks.
Here's everything you need to know about the Tractive GPS Virtual Fence – and how it's built for pet parents just like you.
What's a virtual fence?
A virtual fence is a fencing system that allows you to create a digital boundary rather than a physical one. (For example, the Tractive GPS virtual fence uses GPS and other technologies.) Virtual fences are often used to contain animals within a space, or as part of a GPS tracking system. This system enables you know where your pet or animal is at all times.
Virtual fencing is commonly used in cattle or livestock herding. But you'll also find pet parents just like you using Tractive's virtual fence both for ensuring their pet's safety – and securing their peace of mind. (While also saving a ton of money compared to setting up a physical fence.)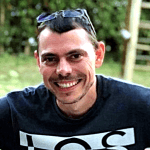 "A Virtual Fence is a continuously monitored area that you, the user, create. You can easily move or resize it while still sitting on your couch. Once you've defined a specific area, your Tractive GPS starts monitoring it. As soon as your tracker picks up that your pet is outside a safe zone or inside a danger zone, the system immediately detects a change in the area it's monitoring. Which means you'll get a notification right away – so you can intervene and prevent your pet from wandering too far."

– Ivelin Nenkov, Embedded Systems Engineer at Tractive since 2016
Most virtual fences use a collar mounted GPS tracker in combination with an app or software, where you can draw your fence boundaries. Besides physical fences, some of these collars use static shocks to "train" animals to stay within range. (Which vets and animal rights activists strongly discourage.)
The Tractive GPS virtual fence, on the other hand, is a humane alternative to these. Let's find out why.
What's the Tractive GPS?
The Tractive GPS is a lightweight GPS tracking device you can clip to your dog's collar or harness. (Or which comes accompanied with a weight-adjustable safety collar for cats.) You can set up a virtual fence via the app and on your device. Tractive's life-saving technology has been bringing peace of mind to pet parents just like you around the world – who always know where their furry friends are, no matter how far they roam.
Pictured here is an example of Tractive's LIVE Mode, with its real-time pet tracking in action. It updates your moving pet's location so you can track and find them, wherever they're off roaming. And have peace of mind that no matter where they go, you can follow their every step.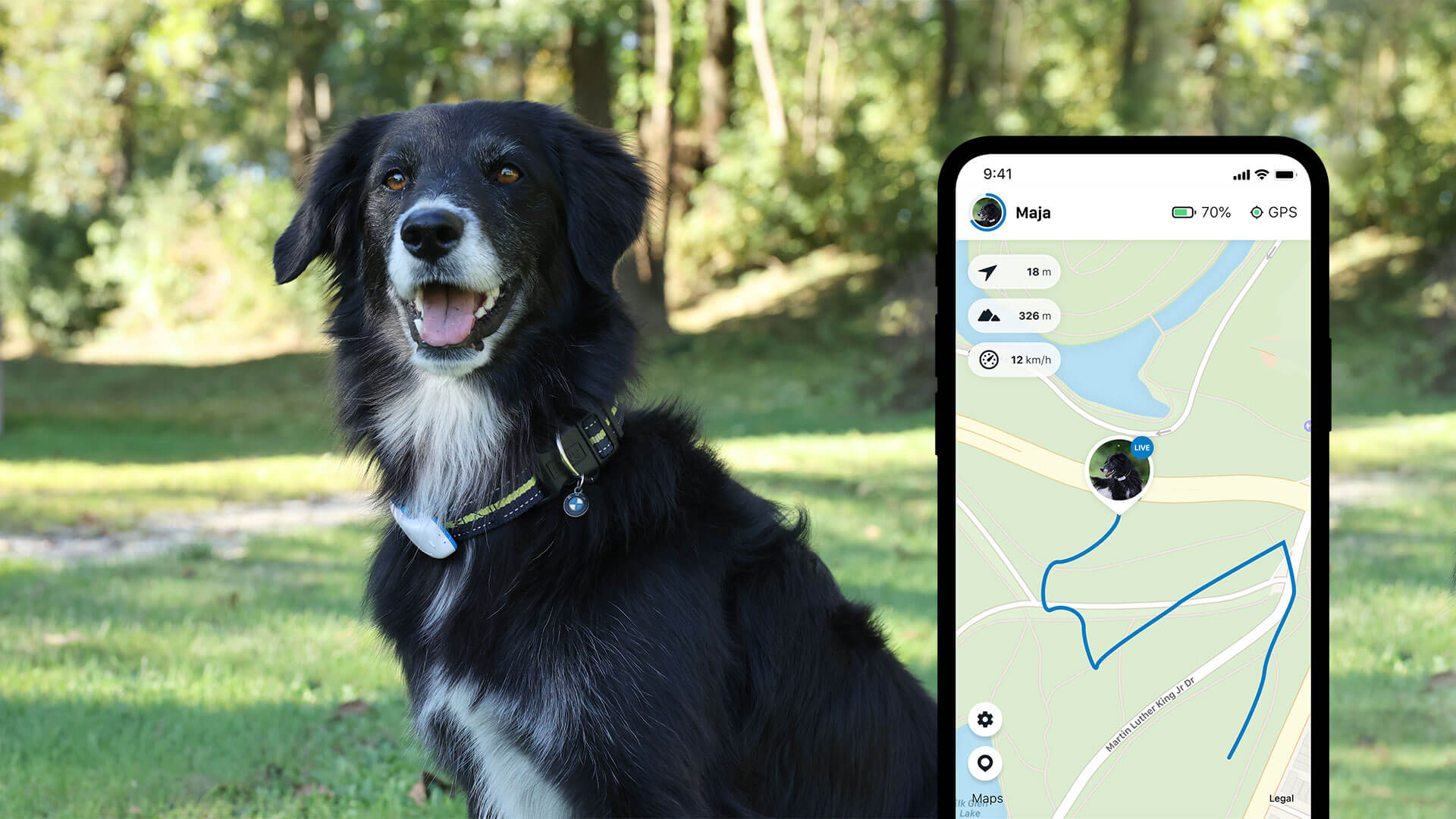 When live tracking makes sense
Sometimes, you don't really need live tracking. (For example if your pet is safe inside your home or backyard.) In these cases, the tracker will detect your pet's movements to determine how often it needs to update you of their position. And even then, you can use Tractive's innovative indoor tracking features (like its Bluetooth-powered Radar Mode) to track them indoors.
So the next time you shift apartments and your cat ends up hiding away somewhere, you can quickly and easily find them even if they're MIA.
But what if your dog (or cat) gets outside and…
This is where the Tractive GPS Virtual Fence comes in.
Discover GPS & Health Trackers For Pets
What's the Tractive GPS Virtual Fence?
With any Tractive GPS tracker, you can set up a Virtual Fence around your home, grandma's house, or any space that's safe for your pet. As soon as your dog or cat leaves (or enters) that virtual safe area, you'll get an alert on your smartphone. Then you can check on your pet – or go pick them up.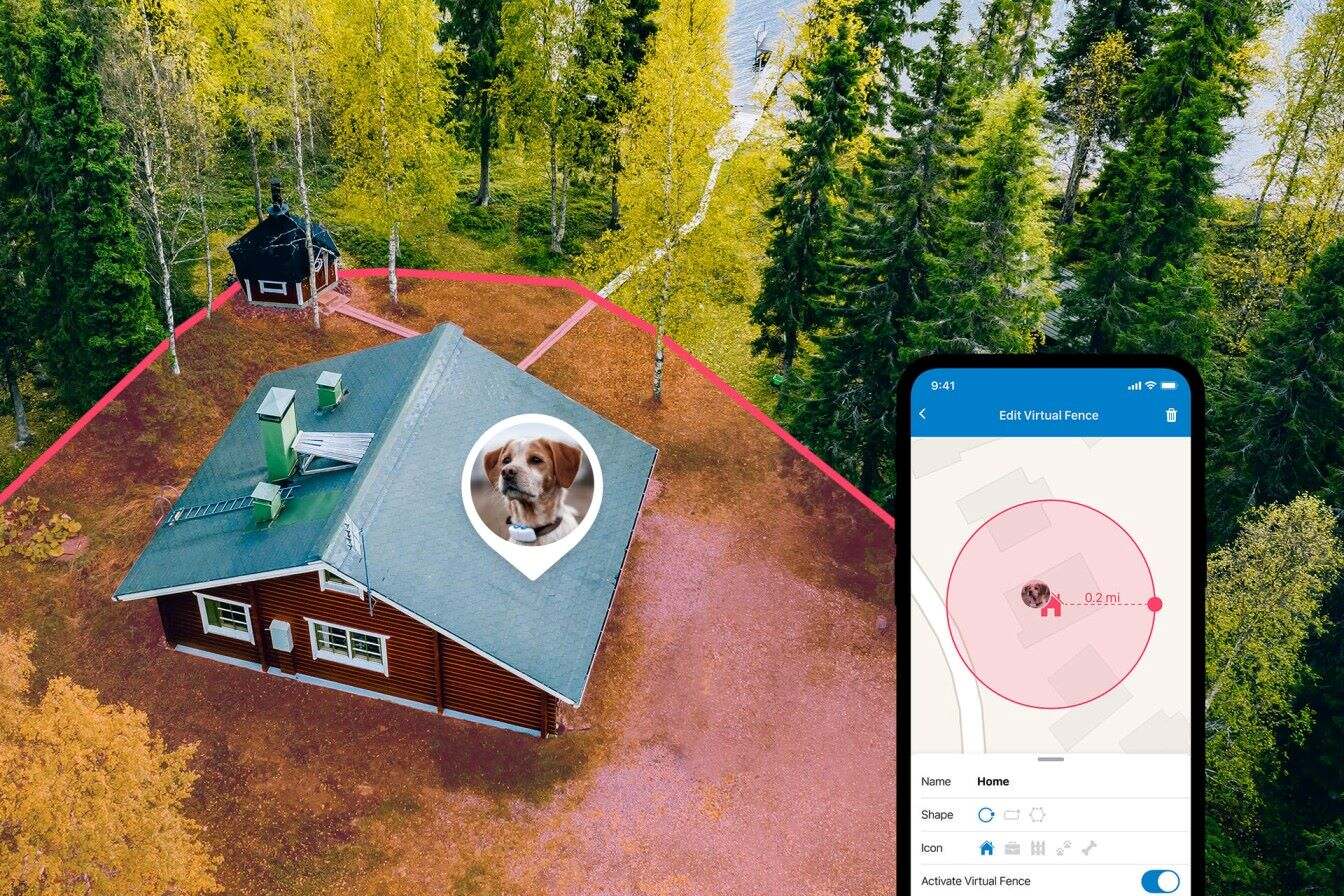 What's more, anyone you've shared the tracker with will also be notified and can help you look for your dog or cat if needed.
Unlike an invisible fence for dogs, the Tractive Virtual Fence requires no physical installation and does NOT administer a electric shock to your pet when they leave the fence. Making this GPS fence 100% safe for your furry friends.
Why the Tractive GPS Virtual Fence is built for pet parents – just like you
Made by pet lovers, for pet lovers, your Tractive device was built keeping you in mind. Aka, a loving dog or cat parent who cares for their pet's safety and wants to keep their trust. Here are a couple of ways your Tractive GPS virtual fence stands apart from the rest:
Keep your pet safe for less than a coffee per month
Compared to setting up a physical fence, your Tractive device has fewer upfront and ongoing costs once you're subscribed. The national average of building a physical fence clocks in at a whopping $3,059.2 (And that's just building it – you'll also have to shell out the ongoing maintenance costs from any wear and tear over time.)
With Tractive, you'll be keeping your dog or cat safe at less than $9 for a one year Premium subscription. (So for the price of a coffee and a cookie per month – or slightly less than your monthly Netflix subscription.)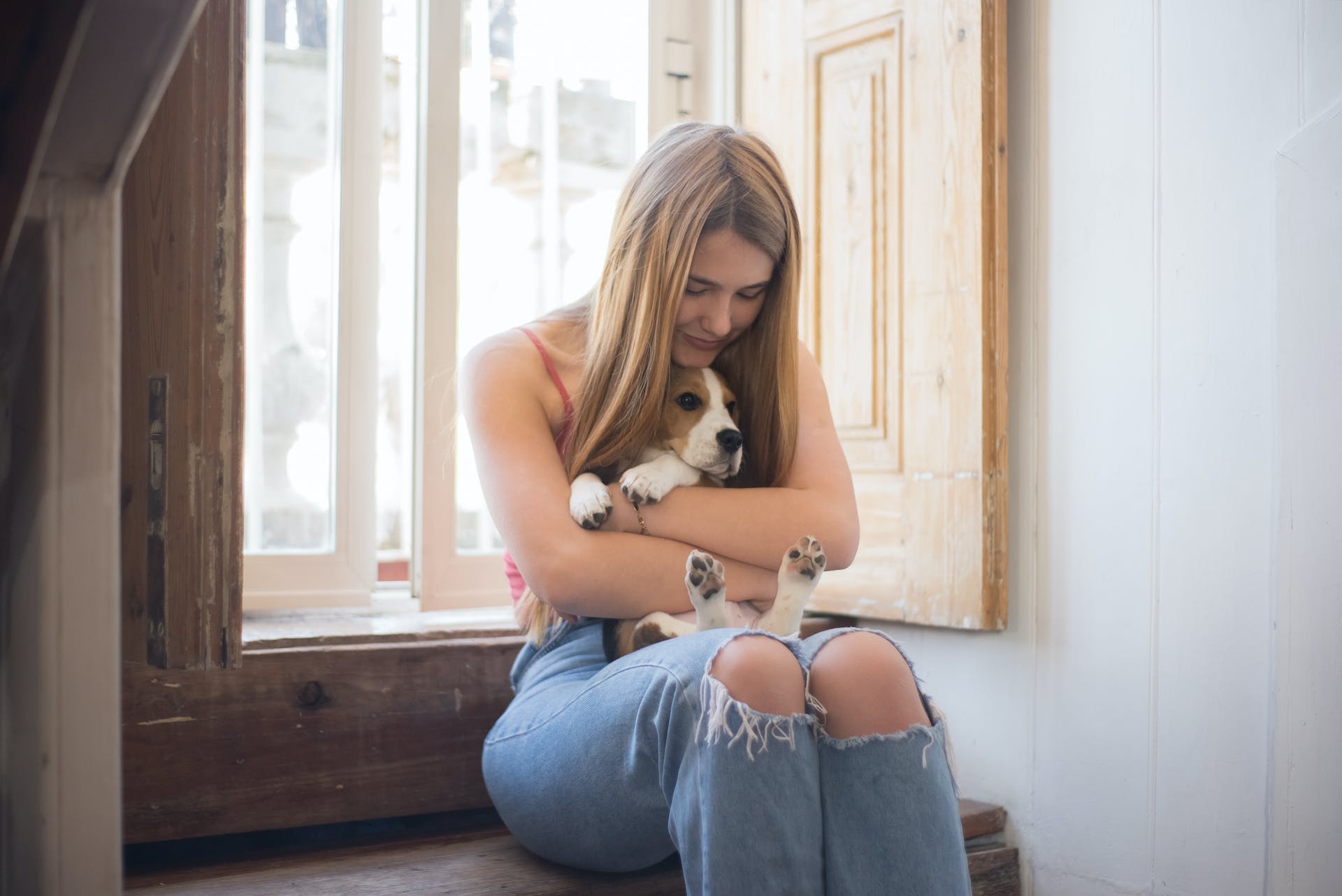 Track your pet with just a glance at your phone
Your Tractive device comes with a built-in SIM card, which helps it:
Seamlessly connect your phone to GPS satellites – which help you track your pet in real-time
So you can manage your GPS dog fences and trackers from a smartphone, tablet, or computer. (Just a heads up: you'll need an internet connection).
GPS trackers without SIM cards do exist. But do they offer real-time tracking? Nope. And are they specifically built for pets? Also nope.
For the Tractive GPS, you've got a yes and yes both ways. Simple choice, if you ask us, really. So with just a glance at your phone or tablet, you can track your dog or cat in real-time – and immediately intervene if you see them wandering somewhere dangerous.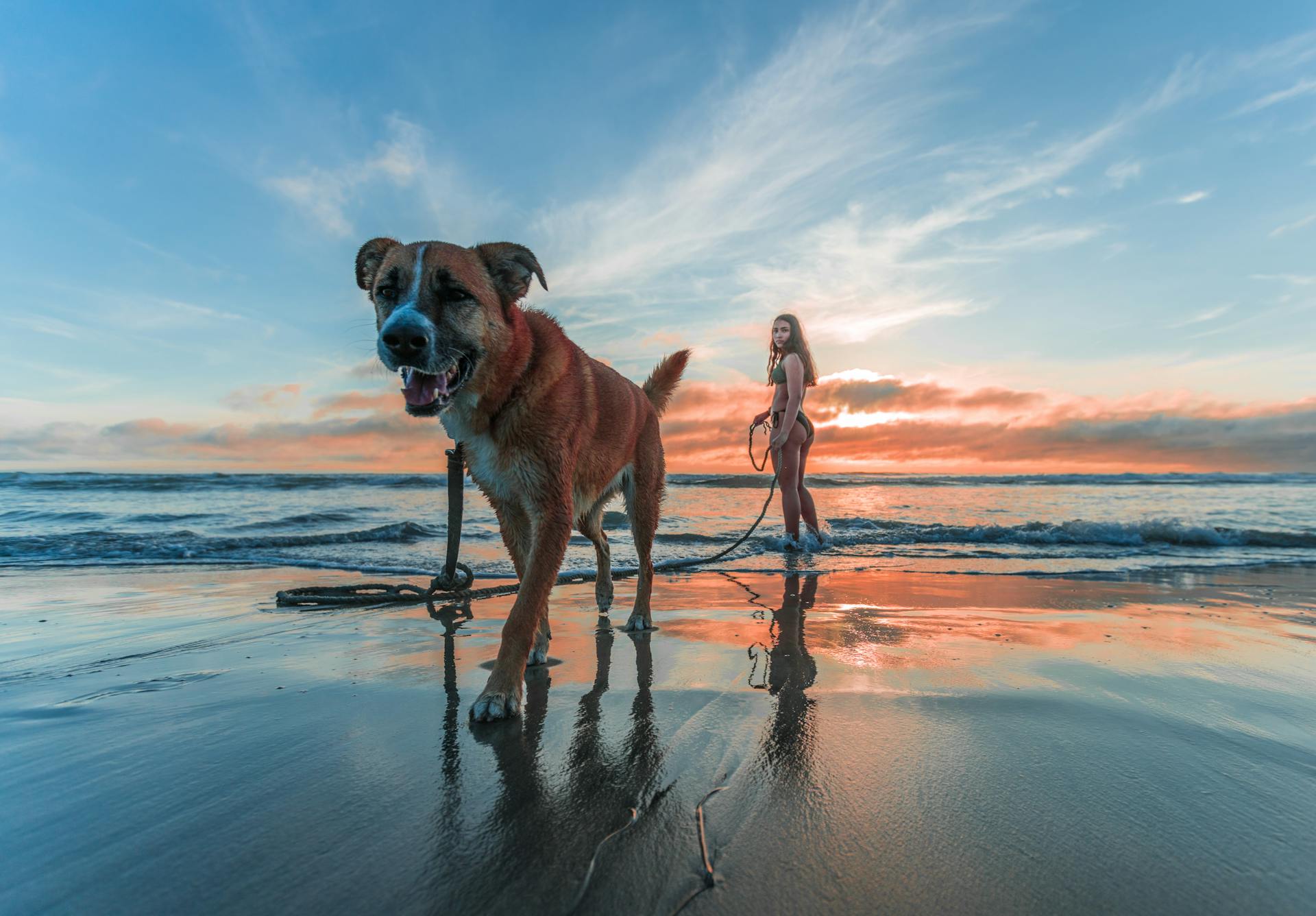 Besides this, your Tractive device's Power Saving Zone (Wifi) works as a backup Virtual Fence. Helping you both save battery and keep your furry friend safe all in one.
A setup time of <5 minutes
The average physical fence takes around 2-3 days for full setup.3 (And that's only if everything else is perfect and your property isn't too big.) Which, if you've got a dog or cat who likes to escape often, is enough time for them to get lost – and stay lost.
On the other hand, your Tractive Virtual Fence takes under 5 minutes to set up. (Or under 1, if you're really fast.) You can customize it to fit the funniest shaped yard and pick from a bunch of shapes to best fit your property:

Stress- & shock-free tracking for multi-pet households
Whether you've got one pet or a whole menagerie at home, your Tractive GPS has you covered. You can create up to 5 fences for each pet or tracker in your account. Plus, you can track unlimited pets from within the app.
Importantly, the Tractive GPS virtual fence is a shock-free system. It simply alerts you instantly via your device if your dog or cat leaves the virtual fence perimeter. Making it a pet-friendly, vet-friendly option all in one.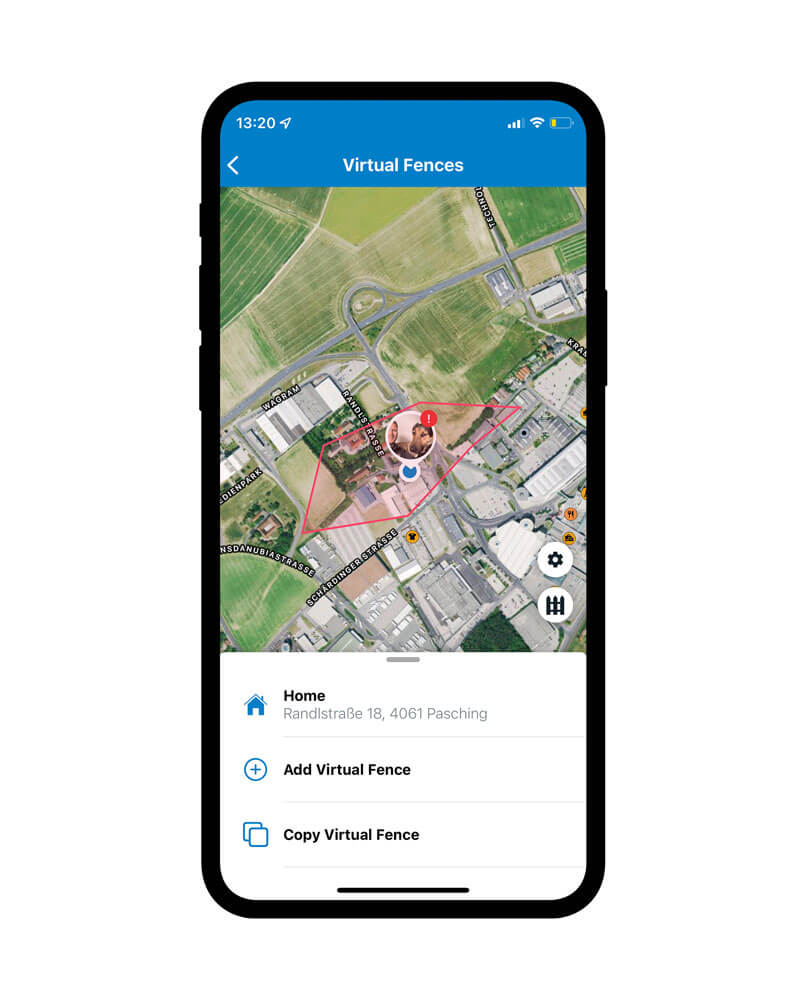 Fun for the whole family
Tracking your pet while you're traveling can be stressful. But you can share their trackers with your friends, family, or a pet-sitter to check whether they're within their safe zone at any time. So you can stay on top of your pet's location – even while on vacation.
What to do if you've noticed your dog or cat running out of the virtual fence? Track and find them in real-time with Tractive's LIVE Mode: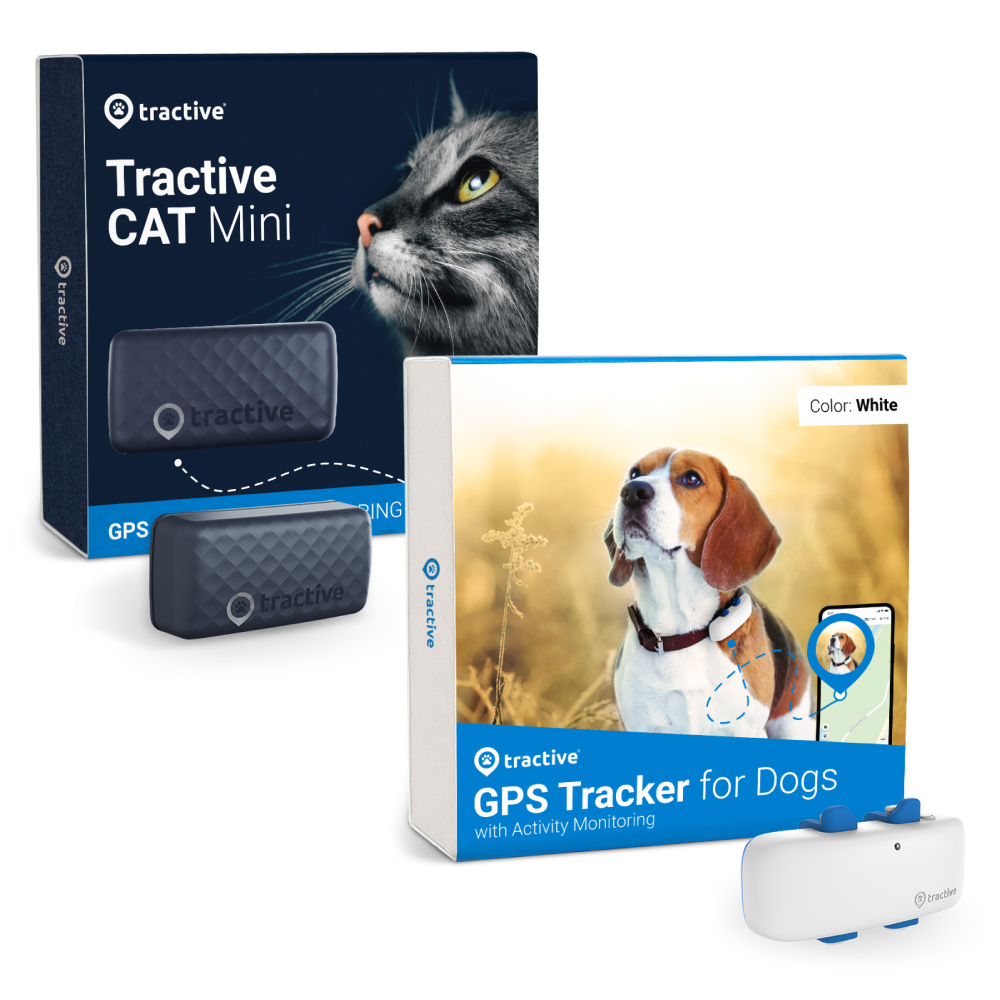 Always know where your pets are
Follow every step in real-time with unlimited range. Get alerts if they wander too far. Keep them happy & healthy with Wellness Monitoring. And let others – like walkers or sitters – keep an eye on your pet too.
Bottom line: your Tractive GPS is an affordable, worldwide-friendly tracker that lets you stay on top of your pet's safety no matter where you are (or they are.) So consider getting your very own, setting up your virtual fence – and let your tracker do the work for you while you relax.
How to set up a Tractive GPS Virtual Fence
Once you've activated your Tractive GPS tracker with a subscription plan, setting up a Virtual Fence couldn't be easier. You can set up the Virtual Fence entirely in the Tractive GPS app. Here's how to get started: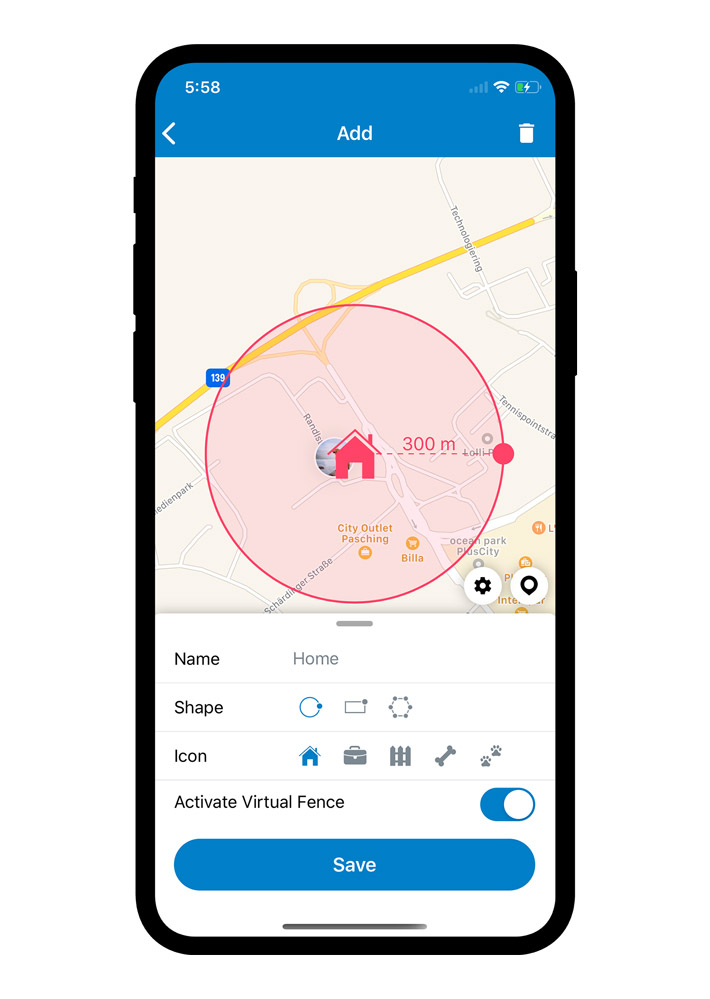 Just open the Tractive GPS app on your mobile phone or in a web browser at my.tractive.com
Visit your pet's profile or tap on the fence icon to get started
Add a new fence and just drag and drop the pink fence icon on the map anywhere you'd like to mark as a 'safe zone' for your dog or cat.
And voilà – you'll be notified if your pet – wearing the tracker on their collar – leaves or enters the Virtual Fence. (Aka the "safe zone.") This is all made possible thanks to GPS and other helpful location technologies integrated into the device.
The video below shows what the process of setting up a virtual fence looks like on the Tractive GPS app on iOS. For non-iPhone users, here's how to set up the virtual fence on Android.
What to watch out for when setting up your virtual fence with Tractive
As you set up your Tractive GPS virtual fence, you might wonder: why is the minimum size so…well, big? Aka, your virtual fence has to be at least 164 feet (or 50 meters) in radius. So if, for example, you've set up a rectangular one, it'll have to be at least 328 x 328 feet (aka, 100 x 100 meters) in all.
This is just to ensure that your Tractive device can pinpoint your pet's location more accurately. Here's a quick explanation why:
"The Virtual Fence size limit is due to GPS limitations. With a very narrow Virtual Fence, some of the calculated coordinates might fall inside and outside of the defined area. This is because of obstacles between the tracker and the satellites – which can make it difficult for your tracker to pick up GPS signals. (For example, trees or buildings.) This can slightly reduce the tracker's precision – and the Virtual Fence's effectiveness. But if you keep your Virtual Fence to a minimum of 50 meters (or 164 feet), you'll be more likely to receive more accurate notifications."

– Ivelin Nenkov, Embedded Systems Engineer at Tractive since 2016
Because when you think about it, there's really no limit to how far your pets like to roam. But with a virtual fence, you have the peace of mind that wherever they're off wandering – they're safe. And that you can quickly and easily pick them up the minute they stray past a safe zone.
Discover GPS & Health Trackers For Pets
10 pet parents share why they love the Tractive GPS Virtual Fence
Now that you know what the Tractive GPS virtual dog fence is and how it works, discover what these ten pet parents and Tractive GPS users love about the feature that helps them keep their dogs and cats safe.
1) This has been a huge life saver
We live very far into the country, and our dogs run away very often. This tracker has been a huge life saver for us. My husband and I are both notified quickly when they're outside of the "virtual fence" at our home, and their location has always been very accurate. It's a huge peace of mind for us. Without it, we would have no idea which direction to look for them.

Abby, USA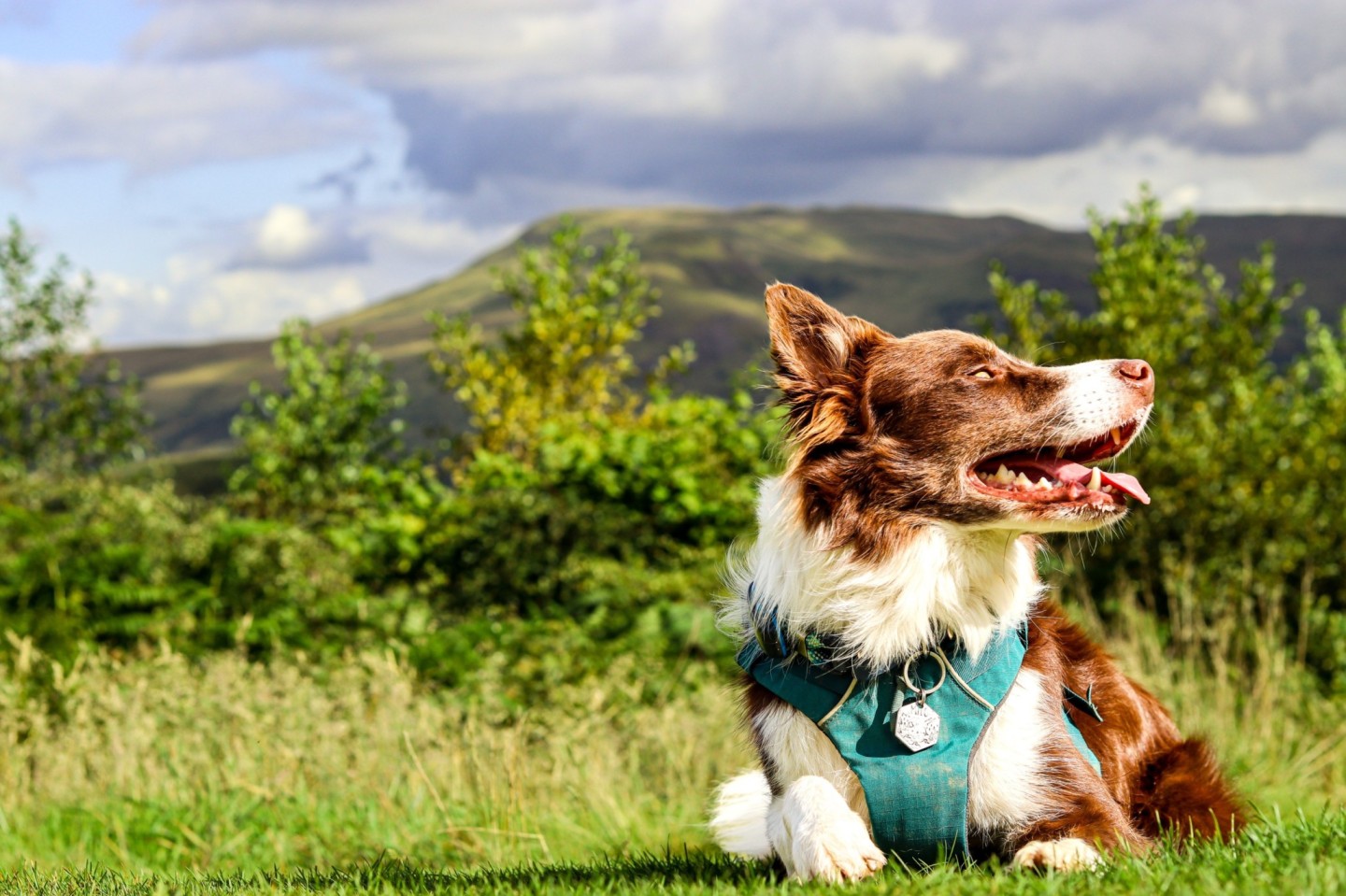 2) I know exactly where my dog is!
I bought the dog tracker three and a half years ago and I can honestly say that it is one of the best purchases I have made. Primarily it gives me peace of mind, but there have been occasions when it has helped me locate her when she has got stuck and I wouldn't have had a clue in which direction to start. Putting it in "live" mode means you can see where you and your dog are and tracks it's movements. You can also draw a "virtual fence" (usually around your house) and it will notify you when your dog has left that fence. For me, that means that she is being walked by one of the children. I wouldn't be without the tracker. It makes me more relaxed.

Catherine, UK

3) Benefits of a FitBit + an electric fence without any of the downsides
We have a large outdoor cat who tends to wander, with coyotes frequently spotted in our neighborhood. Tractive lets us see where he is at all times. Think of it like a pet Fitbit + an electric fence, without any of the downsides that come with a fence. You can set boundaries at whatever distance you'd like, and get notified when your pet leaves that boundary. (This is what enables you to have an electric fence type scenario without having to use a shock collar.)

Emma, USA

4) Happy to have our cat back
We've only had Tractive for a week but it's helped us so much. Our cat was being kept and fed by somebody but within a couple of days we learnt who was doing this. I use the virtual fence to tell me where my cat is so I can collect him if I need to. We also love seeing where he goes as he's very active we can't believe he walks between 5-6 miles most days!!

Stuart, UK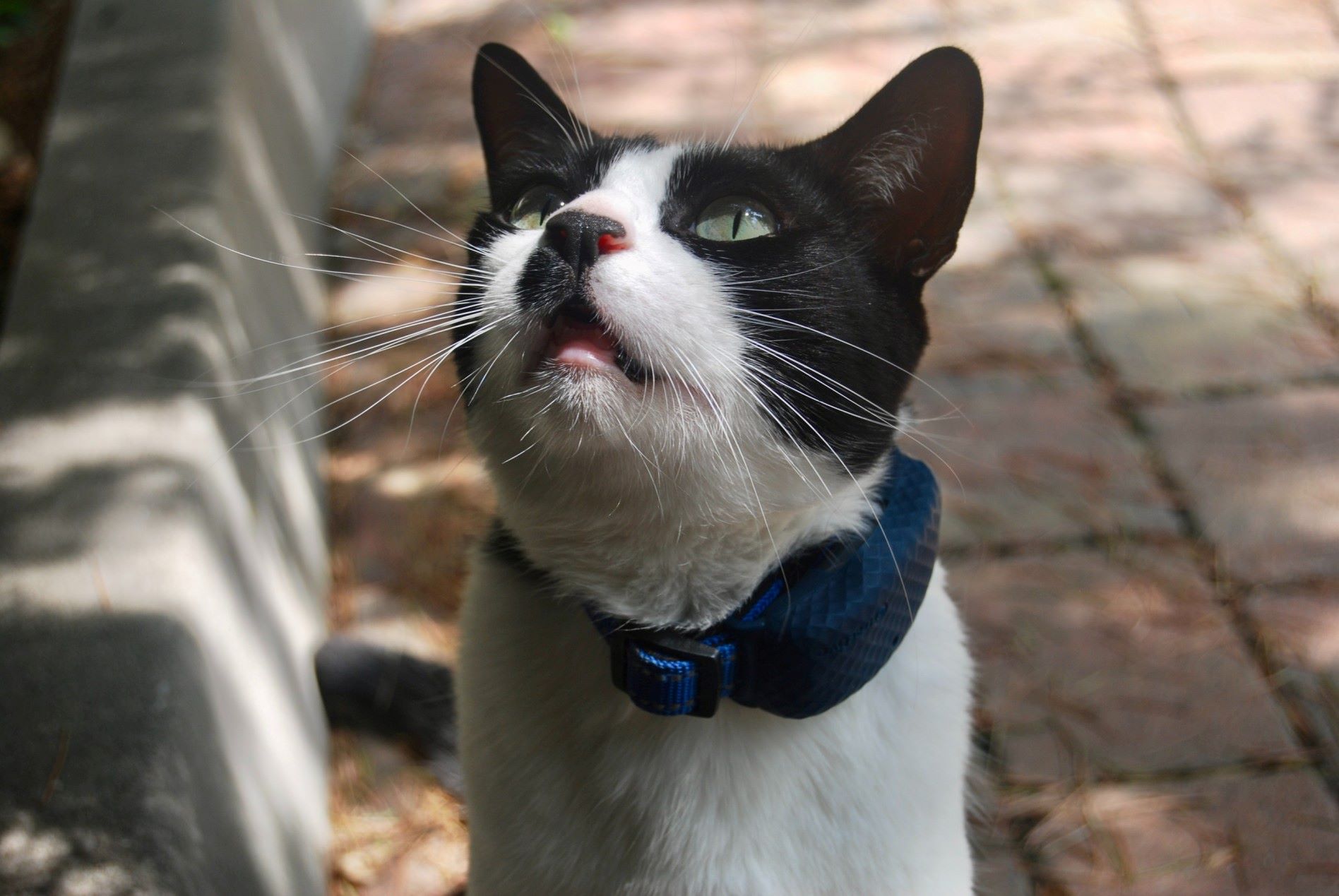 5) She's learning her boundaries… I don't worry
Well the new puppies 11 months old and we don't have a fence at the property we have a 14-year-old that knows the boundaries and won't run off. The neighbor has the tracker and said he really enjoyed it so I bought it for my youngest dog. Once I put it on, I let them out together and now she's learning her boundaries from the older dog and I don't worry about her because I look on the tracker and know where she's at. It's pretty neat, love this unit and peace of mind.

Joe, USA

6) An incredible way to get peace of mind
We got our tracker about three weeks ago and it has been life changing! We would often worry and wonder about where a cat was getting to, now we know exactly where he is at any moment. I love the leaderboard feature and that we get to see how active he is. It's also awesome having a virtual fence that alerts us when he leaves the neighbourhood. For any cat owners with adventurous cats, this tracker is an incredible way to get peace of mind.

Lauren, Canada

7) We can't always be there with him and with Tractive, we don't have to be
We got our Bluetick Coonhound about 8 weeks ago. My husband and I had a conversation regarding how we could keep an eye on him, and if he goes off of the property, how we might find him. So we got online and researched gps tracking and invisible fences. By far Tractive was the best one that offered what we were looking for, small and portable, we could either put it on Hanks collar or harness and set the fence and gps to where he plays and as soon as he gets into or out of the fence area we get a notification!

It's great because we can't always be right there with him and with Tractive, we don't have to be!! We love this and would definitely recommend to anyone who would like to make everyday a little easier with your puppy or adult dog!

Crystal, USA

8) It's so easy to use
My Tractive dog tracker has been great for my Dalmatian who can sometimes wander off, it alerts me when he leaves the virtual fence and it's so easy to use. It does seem to be the best of those out there, and it's a great size not big and bulky at all. The customer support received has been outstanding – on the odd time it's been needed. Certainly recommend and wouldn't be without it now, thank you.

Lucy, UK

9) When he goes to his granny's house, we know he's safe
Tractive is great peace of mind for us. We live in rural location backing onto the sea. My golden boy is very active and loves to go off exploring and paddling. We know where he is and when his left the virtual fence. Love the live tracking as it lets us track where he is in real time. Tractive also lets you set virtual boundaries at other locations, so when he goes to his granny's house we know he's safe. –

Michelle, Ireland

10) This little device is a game changer
This little device is a game changer for me and my 1 year old, adventurous Golden Retriever. I reside on 75 acres and had the need to know the location of my Golden when she was outside. She was never in danger, but now, when she leaves the virtual fence, I get a notification on my iPhone. I can open the app and see her location, real time. If she enters the virtual fence, I also receive a notification. I send her a "sound" and she immediately comes home, no matter where she is. The app is easy to use and I recommend Tractive GPS to everyone that has a pet. We place a GPS on our keys and luggage, why not our dog! 🐾🐾

Brenda, USA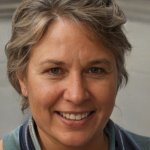 "Tractive is the #1 cat GPS tracker in the industry. And it's the highest quality cat tracker you can find. I was able to set the safe zone as my house area and once my cat gets outside I get an alert right away.
In fact, it probably saved my cat's life that time she chased a bird and got lost. She was scared and I was able to find her with the help of the GPS tracker. Tractive's chip frequently calculates your cat's location and is updated on the map every 2-3 seconds. Furthermore, the LED will help you guard your furry friend at night."
– Clair Chesterman, Owner of CFA and CCA-registered cattery and fostering company, FluffyMeowPaws3
Discover GPS & Health Trackers For Pets
So, does a Tractive GPS virtual fence work for you?
Got around $6000 and 2-3 working days to spend setting up a physical fence? (Heads up: your dog can still dig under it or jump over it.) Plus, fences and training collars that use static shocks to "train" your pet their boundaries are neither a pet-friendly nor vet-friendly option.
So if you're looking for a smart, affordable, humane alternative that helps you take an active role in your pet's safety, get your very own Tractive GPS and set up a virtual fence right away. Your Tractive device easily clips on to your dog's collar or harness – or comes with a safety collar for cats. Plus, with subscription plans starting at around $9 per month for a 1-year Premium account, it's a small price to pay to get peace of mind about the safety of your four-legged, furry family members.
Want to see how the Tractive GPS virtual fence works in action? Check it out in this video:
And if you've found this article useful, why not subscribe to the Tractive newsletter? It'll land you pet health and safety tips right in your inbox. Or share this article with a friend or a loved one – and let's keep our furry friends safe, together.