Tech
Tractive Help Center
Through the relaunch of our website we took the chance to create a new and...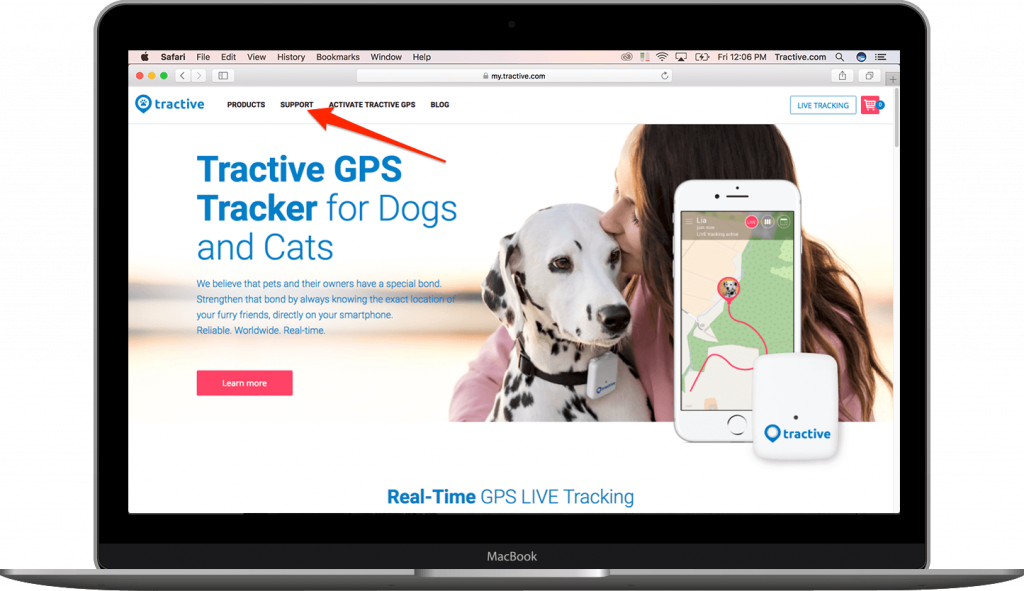 Through the relaunch of our website we took the chance to create a new and improved Tractive Help Center. The new Help Center is the result of FAQs from our Tractive users and we are more than happy to tell you how it works.
The new Tractive Help Center
When you enter the new Help Center you will still be able to find some of the old FAQ topics in a new and revised version. Each question now has its own page, including pictures and even videos.
Through an integrated management system it is now possible for all members of our support team to create new questions and/or topics, and recurring requests are now easier to handle. In the future, it may happen that a Help Center article/question will be linked to your support request.
Here are some examples of our most frequently asked questions:
How to find a fitting question
In the Tractive Help Center you can easily find answers to all your questions. You can also find information about our products and apps.

To learn more about a specific product you first have to choose the desired product.

How do I contact Tractive?
Of course, it might happen that you don't find the right answer to your question. In this case, you can always write our support team and open a new support ticket. Our support team will take care of your needs and requests individually in order to provide you with the best customer service possible and the best solution possible – as soon as possible!
More interesting Articles