4 Years

Tractive And What We have Achieved

4 exciting years have passed since Michael Hurnaus, Michael Tschernuth and Michael Lettner had the...
4 exciting years have passed since Michael Hurnaus, Michael Tschernuth and Michael Lettner had the idea of developing the first GPS-based pet tracker together with the Runtastic founders and the Krippl brothers.
4 years, 4 milestones! How has Tractive evolved into a successful and internationally operating company? We will tell you about it in this blog article!
1. New products and new apps
After Tractive was founded in October 2012 and the first GPS Tracker was presented at the CES in Las Vegas – one of the biggest consumer electronic fairs worldwide – the sale of our core product already started in April 2013. Recently, Tractive launched the Tractive GPS XL, with a battery lasting up to 6 weeks on one single charge, and the super-light Tractive GPS 2. Together with 10 different apps, Tractive meets the needs of all pet owners.
2. Users in over 100 countries worldwide
Due to its rapid market maturity and the development of an ecosystem, Tractive has grown remarkably over the last four years. The Tractive products are now sold in more than 100 countries worldwide. The investment of pet lover Harold Primat gave the company an extra boost and fostered additional innovation.

3. Moving into a new office
Although our old office in the Business Centre of Plus City was cosy, it quickly got too small for our fast-growing team. In April 2016 we reached the absolute space-limit (see photo). A big, open office with standing workstations, a fully equipped kitchen as well as modern office supplies became our new home. Here we have the space to create new @tractive ideas.

4. Our team is growing and growing
Within these 4 years our Tractive crew has grown from 4 to 38 people and we are still growing! Even though the size of our team challenges trip organization like our company trip to Mallorca in May 2016, we couldn't be happier about the constant growth, and we couldn't be prouder of what our team has accomplished so far. Therefore, we will keep looking for awesome people who want to help us bring Tractive to the next level.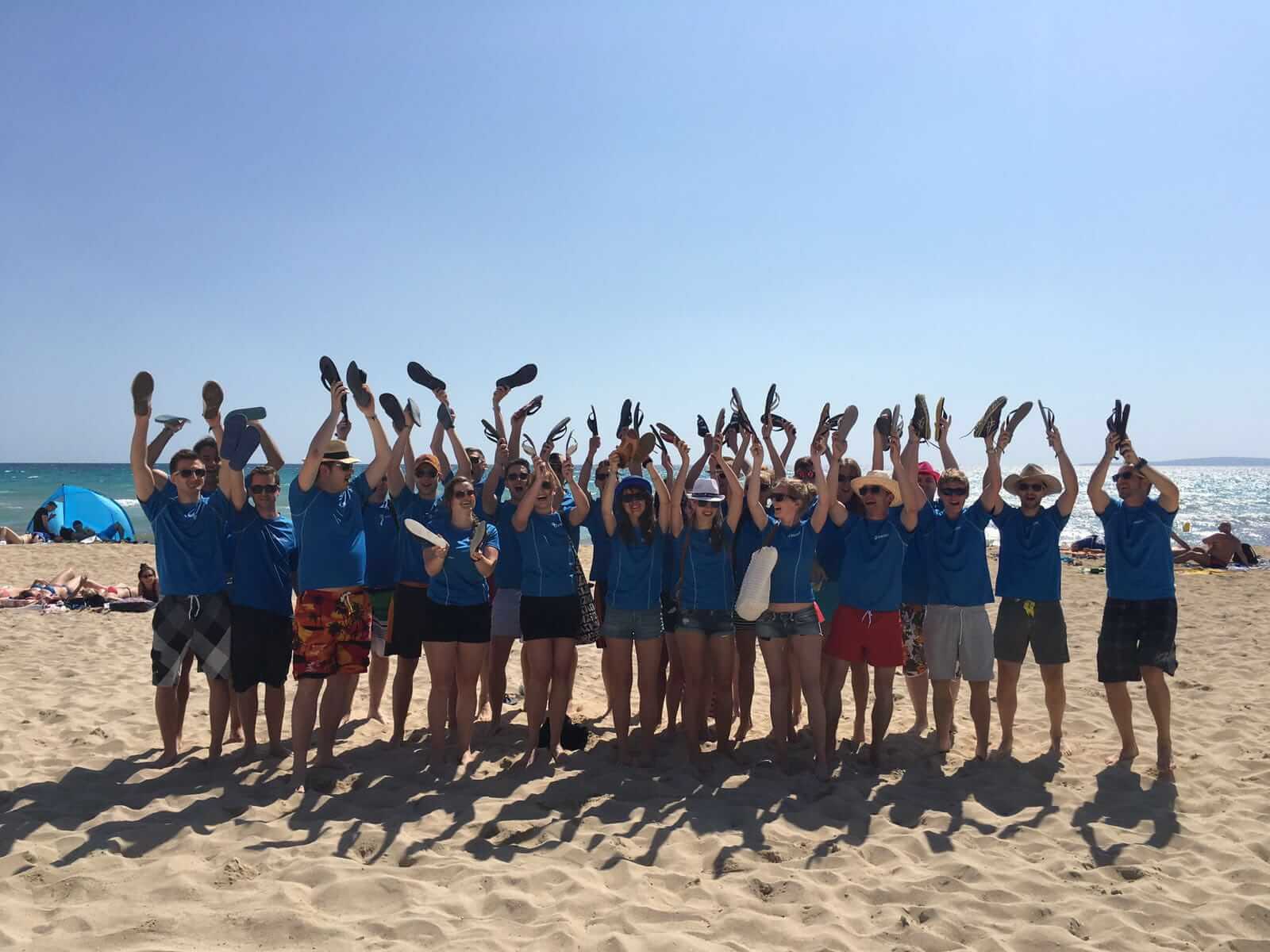 After 4 years of success our team definitely deserved a big birthday celebration. We chose the restaurant "Stadtliebe" as location for this event!
Work hard – Party hard" This is a motto everybody agrees with at Tractive
After a nice dinner, we went to Linzer Alm and partied until dawn.
Do you like our company culture and want to know more about us? Then leave a comment or look at our open job advertisements!
More interesting Articles