Goal setting at

Tractive – this is how we reach and celebrate our goals

Summer is over, winter is coming. But for a moment we want to bring back...
Summer is over, winter is coming. But for a moment we want to bring back the summer mood and tell you about our company trip, what goal setting at Tractive means and what it looks like when we reach our goals at Tractive.
First: Correct goal setting
Prior to achieving tasks, they have to be defined in a first step. That may sound simple, but the right definition decisively influences the motivation and the achievement of the tasks. A proven way for goal setting is e.g. the SMART method. According to this definition, goals need to be Specific, Measurable, Achievable, Relevant and Timely.
When it comes to goal setting, Tractive also fulfills these criteria. Each team guarantees that all tasks contribute to the realization of our company mission:
Strengthen the bond between pets and their owners by creating a healthier, longer and safer life together.
Regularly, the entire Tractive team discusses the progress of its plans to identify problems before they occur and solve them in an early stage. Mutual support, honesty, and permanent exchange are a significant criterion to refine our ideas. We are constantly working to achieve our goals and to define better processes. Our philosophy: Learning by doing.
Achieve goals and celebrate success
When our set goals are reached, we celebrate properly. That's what we did this summer – already almost traditionally – in Mallorca. Four days full of sun, the beach and the sea. We would like to take this opportunity to give you some insights into this fantastic time.
Some explored the island and found this covert lagoon:
Besides relaxing and drinking cocktails at the pool, we strengthened our team spirit by playing funny games.

That's what winners look like!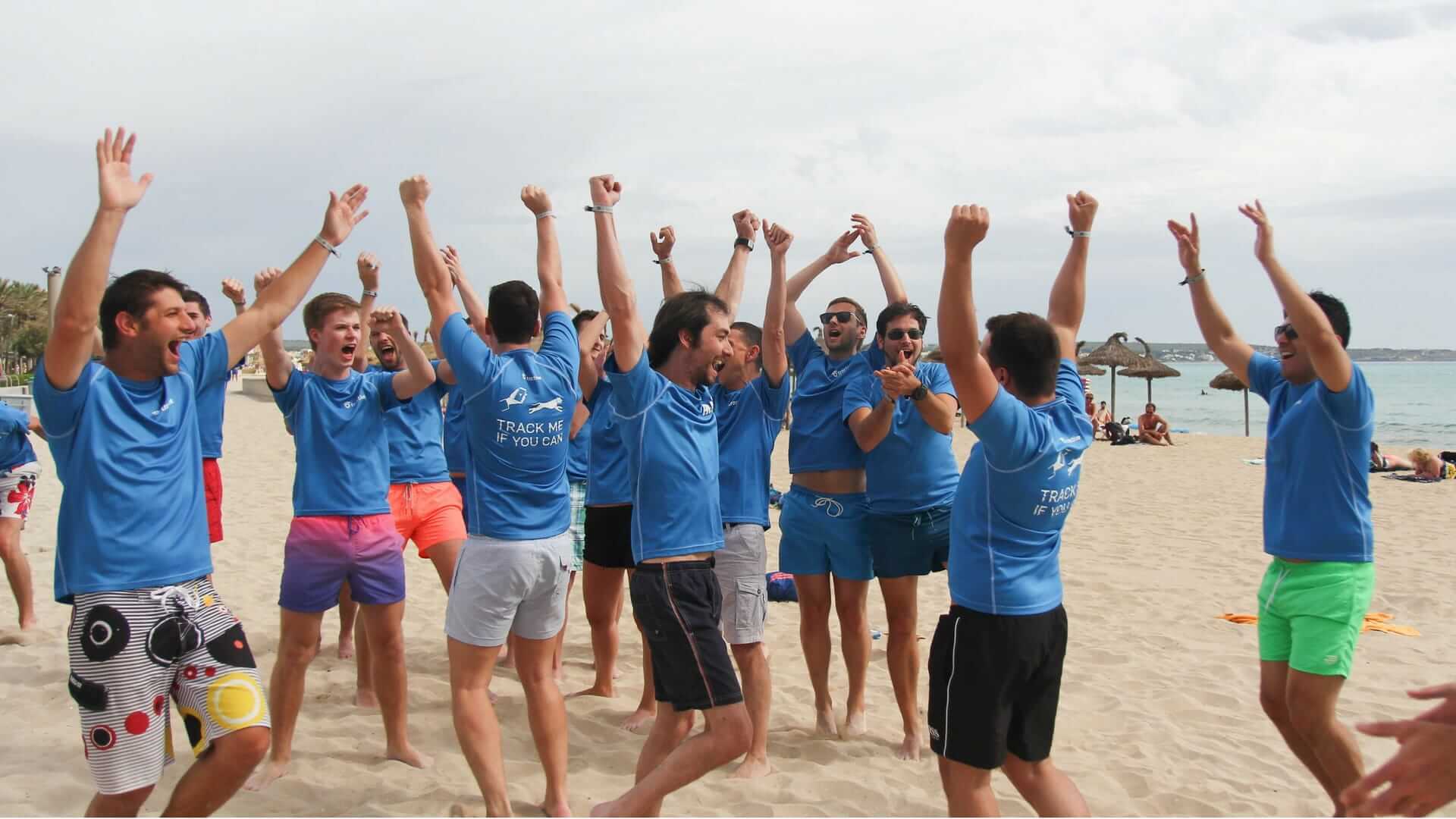 Of course we weren't just (tr)active during daytime. What we did in the evenings, and how we keep on celebrating our goals, would go beyond the scope of this blog post.
So be part of this (p)awesome team and bring Tractive to the next level, to reach our goals and bring worldwide pet owners closer to their fluffy favorites.
More interesting Articles