Internship Flashback
How quickly can five months fly? It feels like I just started my HR Internship...
How quickly can five months fly? It feels like I just started my HR Internship at Tractive and now it is already over. Unbelievable how many experiences I've had and how much I have developed during this time.
As an HR intern pre-selecting applications, communicating with applicants, thinking of employer branding strategies and active sourcing projects were only some of my daily tasks. Looking back, I can really say all my duties were exciting and challenging.
As you can see, an intern's work at Tractive is very diversified; no two days were the same. There was not a single day that I did not enjoy going to work because I got to work with great colleagues and on really interesting tasks. There are a lot of things that make working at Tractive especially unique. To name a few, there is an incredible team spirit that can be felt across all departments and across the company, then there is the team breakfasts, of course, which we enjoyed every three weeks, and then there was a bunch of team events that are organized for Tractive employees throughout the year.
Highlights
So, what were the highlights of my internship? There were two events I want to emphasize in particular. The first of which took place on a random Friday in March. It was actually a pretty normal work day, well pretty normal until my colleague – a passionate pilot – asked me if I wanted to join him flying as he was flying to my hometown! Of course, I could not reject this offer. Instead of taking a two and a half hour long train ride I flew back home in 20 minutes. An experience I will surely never forget.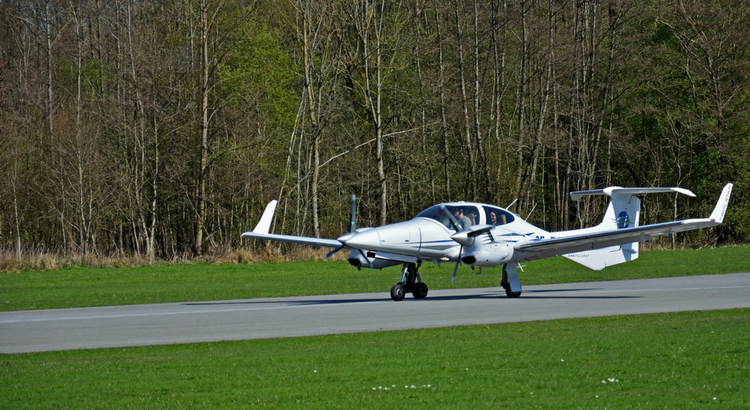 Finally, the biggest highlight I'll mention was our company trip to Mallorca – what else could top that? As a great team, we enjoyed four days in the sun on the beautiful island keeping with the slogan "work hard, party hard". What a great reward for the hard work and persistence of the whole team after achieving our year-long company goals. Moreover, this trip gave us the opportunity to spend more time with colleagues we did not normally work together with, boosting the already high chemistry within the team.
All in all, I could not imagine myself finding a better internship!
More interesting Articles